Tommaso Pobega has revealed a bit about his background and his path to becoming a first team player for AC Milan, and also spoke about the milestones he has ticked off thus far.
Pobega is in his first season with the first team with Milan after having progressed through the youth sector and after loan spells at Ternana, Pordenone, Spezia and most recently Torino. It is a dream come true for the boyhood Milanista, who is now battling to try and become a regular starter.
He spoke in a new special that Milan TV aired called 'Homegrown' regarding his growth into not only the player that he is right now, but also the person he has become, with his father and his first coach also commenting. His comments were relayed by MilanNews.
On the goal he scored in the Champions League: "I scored my first one, now let's think about the others (laughs)."
His father, Giorgio Pobega, spoke about Tommaso's childhood: "He started playing basketball, he did his first year there but we didn't play games. He wanted to play matches like his brother did and as a result we went to play football. We went to Melara in the San Luigi team, as soon as the coach arrived he threw the ball on the ground, he kicked it without thinking about it and the coach said: 'Okay, we can take him' (smiles)."
Ezio Peruzzo, president of San Luigi Calcio: "He came with his father, who asked me to let the boy play. But he was small, so I said: 'Let's give him a ball…'. His dad reminded me of it a few days ago, he told me: 'You had an eye and a nose because you immediately said to sign him'. Already from that age it was clear that he had great talent."
Nicola Lombardi, Tommaso's first coach: "You could already see from his eyes that he was lively, alive. At that age you don't understand where he can go. However, he had a considerable starting point even when he was very small. His liveliness, his dynamism was above average.
"Then he was a splendid boy by nature. I trained him for three years, up to the threshold of juniors: he was very small, but for three years I never had to hold him back. He was lively but very polite, he was very understanding with others.
"He grew exponentially every year. I also followed him indirectly at the age of 14 when he made the leap and was signed by Milan. I expected some serious Serie A club to see him and take him."
His mother Elena: "He was always very lively, curious. He had the loose gab. A child happy with his achievements, he also often played with his brother's friends and therefore related to older children. In my opinion this has helped him a lot in his growth."
His brother, Sebastiano: "We played both football and basketball, based on the type of field we found around on Sundays".
Lorenzo Venturini, Tommaso's best friend: "We met many years ago in a summer camp in Udinese in the summer between Tommaso's fifth grade and sixth grade. Then by chance he came to my same middle school where I also went and from there a great friendship began, we started playing together at Triestina with the Giovanissimi, he was already very strong. He continued an important path with Milan, I continued here in the category.
"We talk practically every day, I try to go and see him as much as possible. I go to Milan with him and we always go on our holidays together. Even if I'm away from home when he plays I tell my girlfriend: 'We have to go home, Tommaso is playing' (laughs). I follow them all, when I can I even go to the stadium, it's an incredible emotion. When he scores, it gives me chills."
Back to Pobega, who lives his daily life at Milanello: "It was a long, formative process. I arrived in 2014 when I was 14, I went to boarding school. I started at Vismara with the Giovanissimi Nazionale and did the whole journey as usual. The thing I noticed when I made the switch, that I changed as a person was in the last year of Primavera, when we had Gattuso for the first 3-4 months.
"I remember he was a switch for the first time we were treated as men and players, with the responsibility that this entails. He gave us more freedom but then the requests were higher and this made us responsible, it made us grow a lot. He was preparatory to what I went to do in the following years, to relate to a world of adults, with teammates who already had years of career."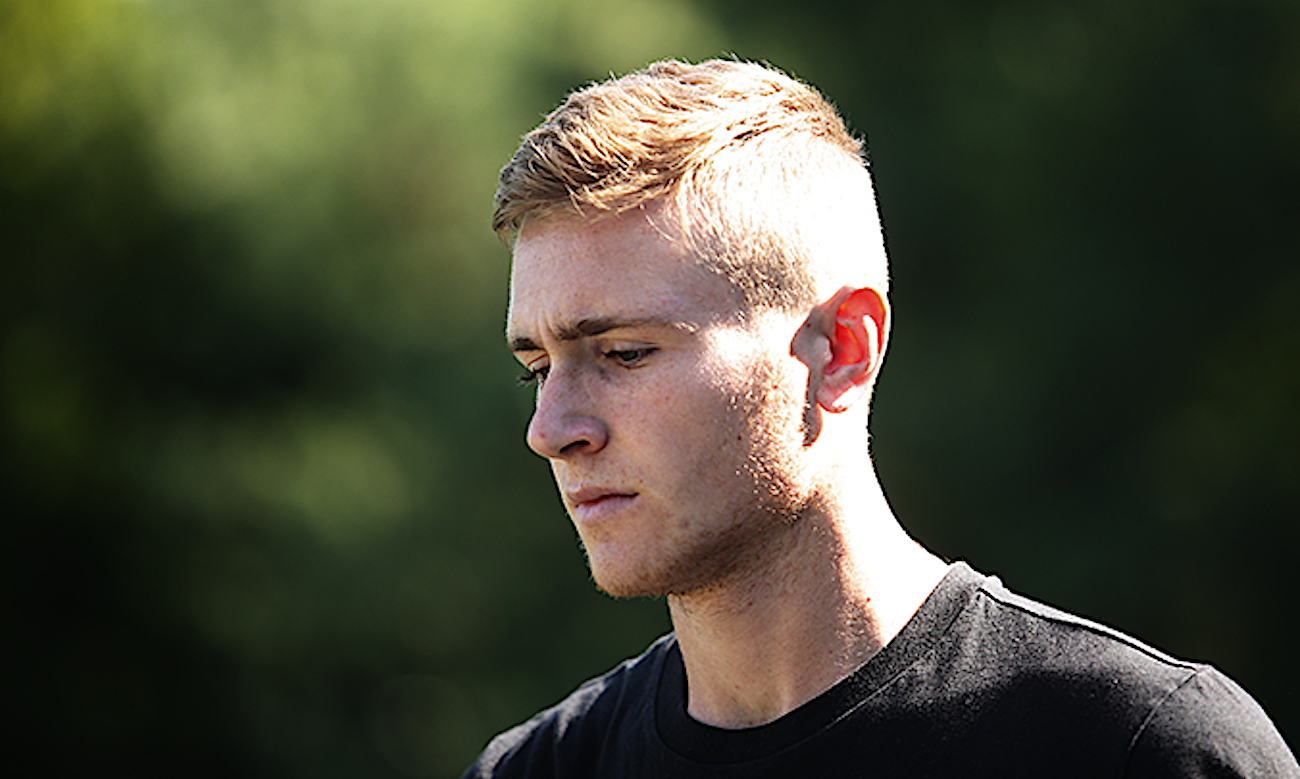 Mother Elena spoke about Pobega's first years as a footballer and the choice to go to boarding school: "You have to let your children do things. It wasn't easy because the year before I took him everywhere, between training and school. Then the year after Sebastiano had become independent, I also found myself without Tommaso. I missed him so much at home."
Back to his father: "He played very little the first year… But we always went on Sundays, even if we were very far away and we played at 11 in the morning. We left at 6 to be there at 10. He was sad and sorry because we went there and we couldn't see him play.
"Once it struck me that he said to me: 'Dad we play matches on Thursdays, in which there is the team that plays on Sunday and the reserves, and we always lose. It is therefore right that we do not play on Sundays. We have to be better and improve'.
"When we left Milan in the evening he would come back to his friends and you could see that he was serene, he was fine there also thanks to the whole group of tutors. He left Milan and he was seen at ease because he returned to his reality. I never had the feeling, even if he didn't play, that Milan made him regress.
"I felt they were waiting for him, that there was a long-term project. Not a project linked to the victory of the championship of the Giovanissimi Nazionali of that period, it was a long-term discourse, which could lead him to the Allievi, to the Primavera and perhaps to the First Team."
Pobega on how important the period was from a human point of view: "In retrospect, I always say that for me it was an enormous fortune that made me mature a lot. I came here to Milan when I was still more of a child than a boy. I was 14 and not yet developed, I was very small, I was a very talkative child but also a little scared of some things.
"It made me grow a lot because you arrive in a new and big city, where you have to deal with 40-45 boarding students, who come from different parts of Italy or even from different nations. I was lucky that there is a wonderful staff here, in terms of tutors and helpers who are outside the field who have really helped me a lot.
"They make you experience a world that is also different from football, not only to be immersed in this world but also to get away for a bit. In my first year I never played, I was a little behind physically, and it's not easy. I was good and lucky, I was given a lot of confidence. Even outside, having a support that made you experience other environments."
What is your relationship with your family? How has it followed you over the years? "I think I have a beautiful relationship. We may not communicate much but we are very close, we are always there when the need arises. At first it was a bit of a trauma, especially for my mom. Seeing the 14-year-old son going to Milan was tough."
On the first friendly he played with the first team, against Bournemouth in 2016: "It was Montella's Milan, it was during one of the international breaks. I remember that we went as a big group with several boys from the Primavera. There was this away friendly and it took us, already there making an away match with the first team was an emotion…
"Having the shirt, with your name on it… I started the warm-up, beautiful stadium, I was a little agitated. He put me on in the last five minutes and it was a great feeling. My first official shirt, I have it at home together with others."
In the national team you made your debut in the Nations League, coming on for Tonali: "A nice thing, also for the whole movement and for Milan itself. Having young Italian players who manage to play for the national team is always a nice thing. I have a good relationship with Sandro, it's good, there's also a friendship outside the pitch. It's just a pleasure to share these moments together."
On Italy: "It's always a bit of a delicate matter and in this period there's a lot of talk about it. In my opinion it's not that there's no talent, it's not that there aren't players, it's not that they're never born again, it's just a matter of knowing how to wait for them at the right moment or to understand what are the needs these players have in order to make the most of them. However, I myself had to take a path to grow more and more year after year. Maybe this is the most important thing to do with Italy."
On his loan at Ternana: "I think it was one of the first experiences in which things didn't go so well. At team level we had several difficulties also due to a period of protest from the fans. A 360-degree impact with first-team football: fans, criticisms… It certainly made me mature."
On the moving to Pordenone: "It was a wonderful experience, much closer to home. I found a wonderful group that came from a Serie C victory. They were a very close-knit group, so the director, the coach and the president tried not to touch the axis of the team too much.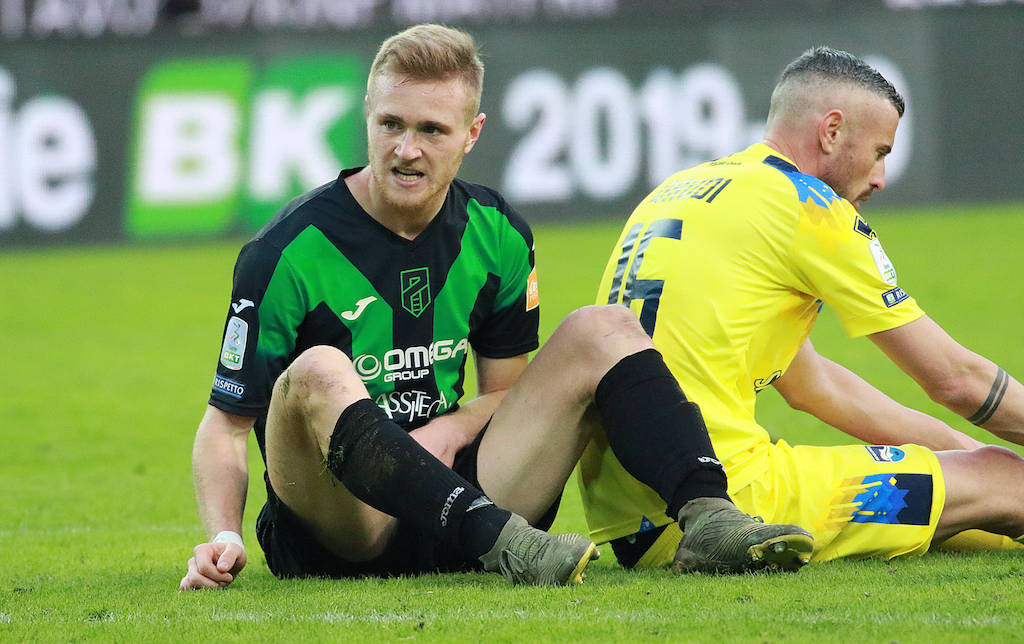 "We managed to have a wonderful season that led us to be fourth in the standings and play in the playoffs, close to Serie A. I found a coach like Tesser who gave me great confidence and made me grow a lot on the pitch, making me many more responsibilities and making me more cynical about achieving victory. A year that has remained with me a lot."
Then joining Spezia in Serie A with Vincenzo Italiano: "Every coach has given me something, every year has been one of growth not only in the category but technically and humanly. It was my first year in Serie A, the first year in which you really faced the football you dreamed of as a child, the opponents I saw on television.
"I had a competent coach in Italiano who allowed me and the whole team to try to get rid of those tensions and that difficulty of a rookie and to play openly every game. It was important to give everything, he helped us grow and we managed to achieve a salvation that wasn't obvious at all. It was a success."
Then the last step, with Juric: "Different coach compared to Italiano, but very similar in terms of desire to establish himself. They are two intense coaches. Italiano gave me something more technical, Juric of intensity and work. You have to be mentally and physically ready to play one-on-one. My ambition? That has always been high. I played without fear."
And now Milan with Pioli: "I had already met him during the training camps. There has always been positive management of the group, in which one works really well. Last year he told me that I had made a good choice with the Torino and that I would find a coach who would help me grow.
"I have a very good relationship with Pioli, he advises me where to improve, which must be constant, as well as managing the group which is excellent: we understand when to go fast and when to recover better."
On his sporting idol growing up: "LeBron since I was little, since I started following him, he was among the top. I missed the first few years, but when I can, I record or watch the games."
On his football idol: "I've never had an idol in terms of characteristics, but as a child I had this passion for Schweinsteiger. When I saw his matches, my eye fell on him. At Milan, Ibra intrigued me: I wanted to see up close details like in the gym, what he does to be so strong and so good. At his age, it's not usual to see such consistent players."
On Maignan: "I was struck by Maignan, I didn't know him. I'm not someone who follows foreign leagues, so when he arrived, we didn't know him so well; it was a huge surprise even on a human level."
On his studies: "I took a year off, then I started my university career in the faculty of business economics. A player's career is always uncertain, so I said: 'I want to go through a path, if I have bad luck [in football] then I have a certificate'. Then if in the future I decide to stop, I have a plan B."
What advice would you give to kids who want to become footballers? "One thing I have always thought over the years is never to find an alibi. Over the years you will always find the period that you don't play, and you, firsthand, will know how things are really going. Not finding an alibi means improving yourself."