After defeats to both Liverpool and Atletico Madrid, AC Milan travelled to Portugal in hopes of grabbing their first points in the Champions League thus keeping their chances of qualifying alive.
Unfortunately, the Rossoneri had to deal with a lot of absentees as both Theo Hernandez and Brahim Diaz were out due to Covid-19. Franck Kessie, Mike Maignan and Ante Rebic were also not available which didn't really help Pioli.
Porto were the more determined team with Milan struggling to escape from the high press imposed by their opponents. Rafael Leao was the only player in attack that was trying to create something, unfortunately the youngster wasn't enough for Milan to threaten Porto.
In the second half, Leao was isolated from the game and Milan looked toothless whilst Porto was pushing hard for that goal which they eventually got through Luis Diaz, putting Milan bottom of the group with three losses out of three games.Here are five things we learned…
1. Wake up call
After three losses out of three games, Milan sit bottom of their group having failed to collect a single point. Although they put up a fight against Liverpool, were close to grabbing something against Atletico Madrid and had to deal with a depleted squad going into the Porto fixture, the Champions League has proven to be too much for Milan to handle at this point. And it's nothing to worry about.
We must not forget that the majority of the players in this team are playing in Europe's elite competition. It doesn't really matter that the group is the hardest possible for the Rossoneri, it's the lack of experience that has been costly.
Going up twice in the first two games proved Milan are not mature enough to control games at such a level and seal the win whilst silly red cards like Kessie's one could have been avoided if the Ivorian had more experience. The Porto game might be an exception due to the line-up Pioli had at his disposal, but it also shows that while Milan's depth is good enough for Serie A, it's far from enough when it comes to Champions League football.
That being said, the goal for this season was always to actually replicate or better last season's performance in order for the team to return to the Champions League and stay there for seasons to come. It's also great to give the youngsters a taste of what it's like to play against the big dogs so they can earn experience and mature in order to improve in the forthcoming season.
2. Attack lacking
With all the injuries in the squad, somehow the defence and midfield were still looking in good shape, but it's the attacking department that's been struggling to step up with the absence of Brahim Diaz and Ante Rebic.
Leao was trying his best in the first half, but had little support from Krunic, Giroud and Alexis Saelemaekers. And while we mentioned before that top four is the main target for this season, reinforcing the attack will be the next step to make Milan even more competitive as Pioli can't rely on Giroud and Ibrahimovic as much as he'd like to in games against the best teams in Europe.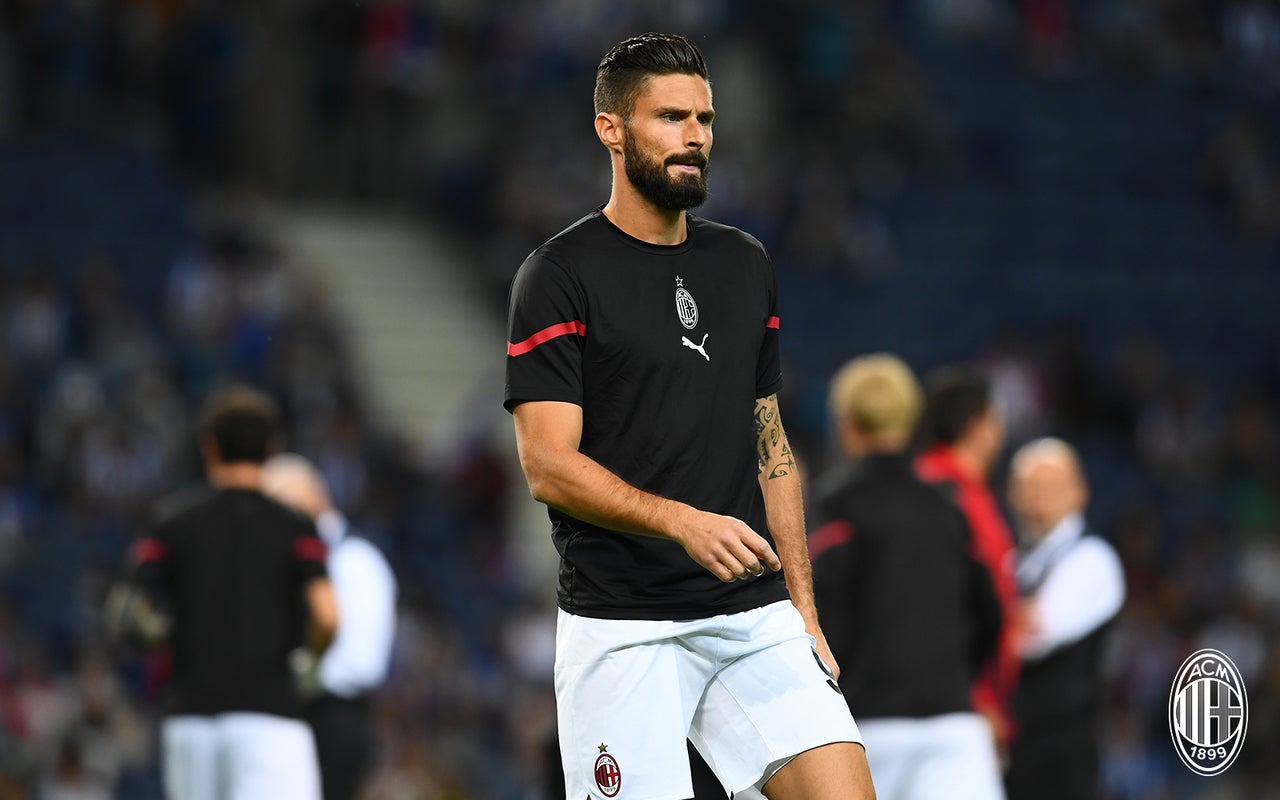 Krunic is far from the quality of Brahim Diaz and is not really a pure attacking midfielder. On top of that Pioli only has Saelemaekers as a right midfielder in his squad with Junior Messias struggling to get fit since coming from Crotone in the summer.
3. Midfield duo fail to impress
One of the key reasons Milan were struggling so much has to be the fact that Bennacer and Tonali were having a hard time trying to escape from Porto's high press.
Usually we're used to seeing the Rossoneri being the team pressing, but they've got a taste of their own medicine and couldn't find the antidote for it. The duo weren't exactly terrible as they had little to work with as well, but they surely could've done better as Milan were really struggling going forward and registering any kind of shots.
The midfield players have been superb thus far in Serie A, but they too need to gain valuable experience and get used to the high intensity in Europe in order to allow the team to control the game.
4. Sloppy from Tomori
It wasn't the best of games for Milan's defence in the absence of Theo Hernandez and Mike Maignan. On top of that it wasn't Fikayo Tomori's night either.
The Englishman didn't make a fatal error leading to a goal, but he was sloppy at times, allowing too much space to Porto's attackers and being beaten relatively easy for his standards. Fortunately for him, Kjaer had it all covered as he was really solid at the back.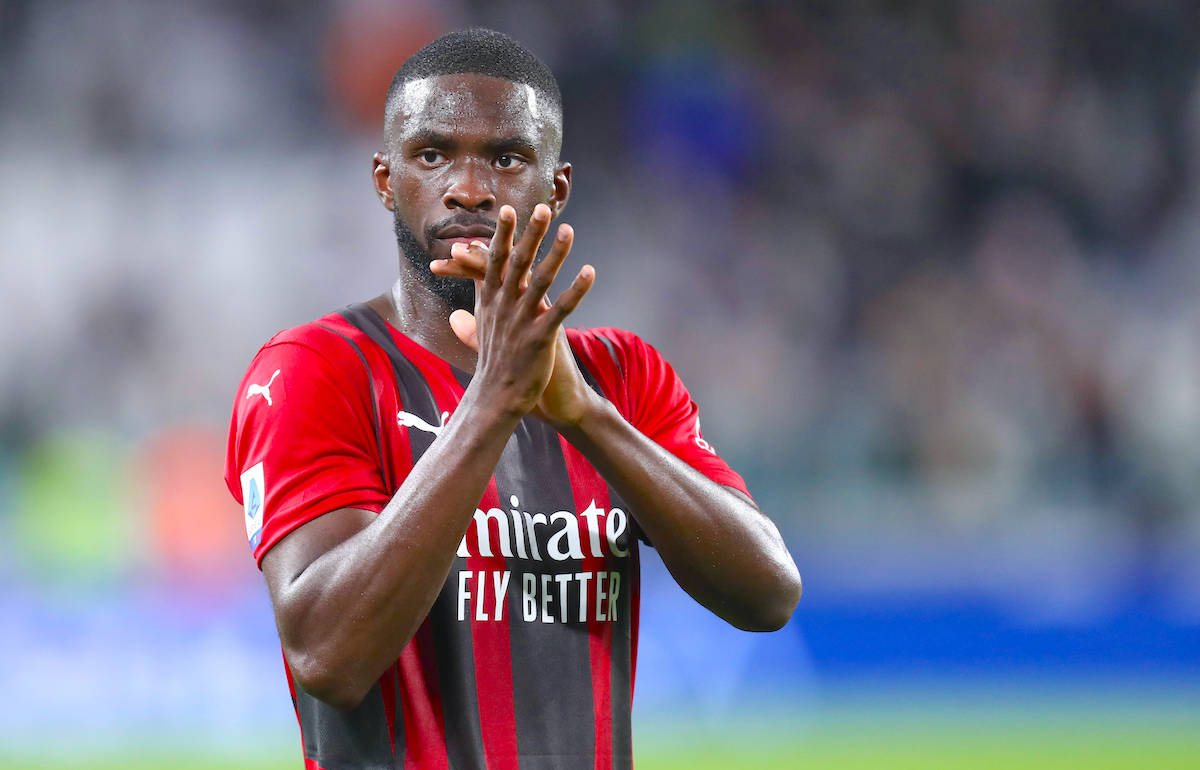 While Tomori being perfect on the night probably wouldn't have won Milan the game, him looking a bit lost at time just made the whole situation around the missing players even worse.
5. And the positives…
This game was probably the worst for Milan this season, but there were still a few positives that can be taken out of the fixture.
Leao had a really impressive first half where he was constantly beating his man as his dribbling was a joy to watch indeed. The youngster really kept Porto on their toes, but unfortunately failed get his team on the scoresheet. Leao has found consistency and has matured this season making his future look very bright if he continues in the same fashion.
Speaking of brilliance, Bennacer was arguably the man of the match for Milan yesterday as he was all over the pitch, helping defensively and trying to make something happen for his team. His amazing dribbling skills allowed him to escape Porto's escape at times, but without the help of his team-mates he too was sloppy at times. Even so, the Algerian put up an amazing performance against Atletico and now was the best yet again against Porto which is really nice to see after a season where he was constantly absent and couldn't really get going.
---
LATEST COLUMN: Milan given a reality check in Europe that will only help the growth process