AC Milan manager Vincenzo Montella has been off to a decent start at his new club since August. After 25 matches he's in 7th, four points behind Inter at 4th. A big reason for this has been the style of play he's brought to Milan; one favouring maintaining possession and creating chances with short passing.
But at the end of January, Milan hit a bit of a snag. They lost four straight games, and Montella decided to make a change. Before I try to tell you what it was, let's take a look at what he started out with and what he did well.
THE ORIGINAL – 4-3-3
This is Montella's default formation. Milan used it virtually unchanged from opening day to mid-January. In this formation, he encouraged Donnarumma to play the ball short to the fullbacks or the Centrebacks to start attacks from the back.
Once in possession, the fullbacks could either play long passes to the wingers, or play it short to Montolivo who could then control the buildup from his deep central position. This formation brings a great deal of balance to the side because the back four was always protected by Montolivo, and the attack was aided by the presence of Bonaventura (or Niang) and Suso as creative forces.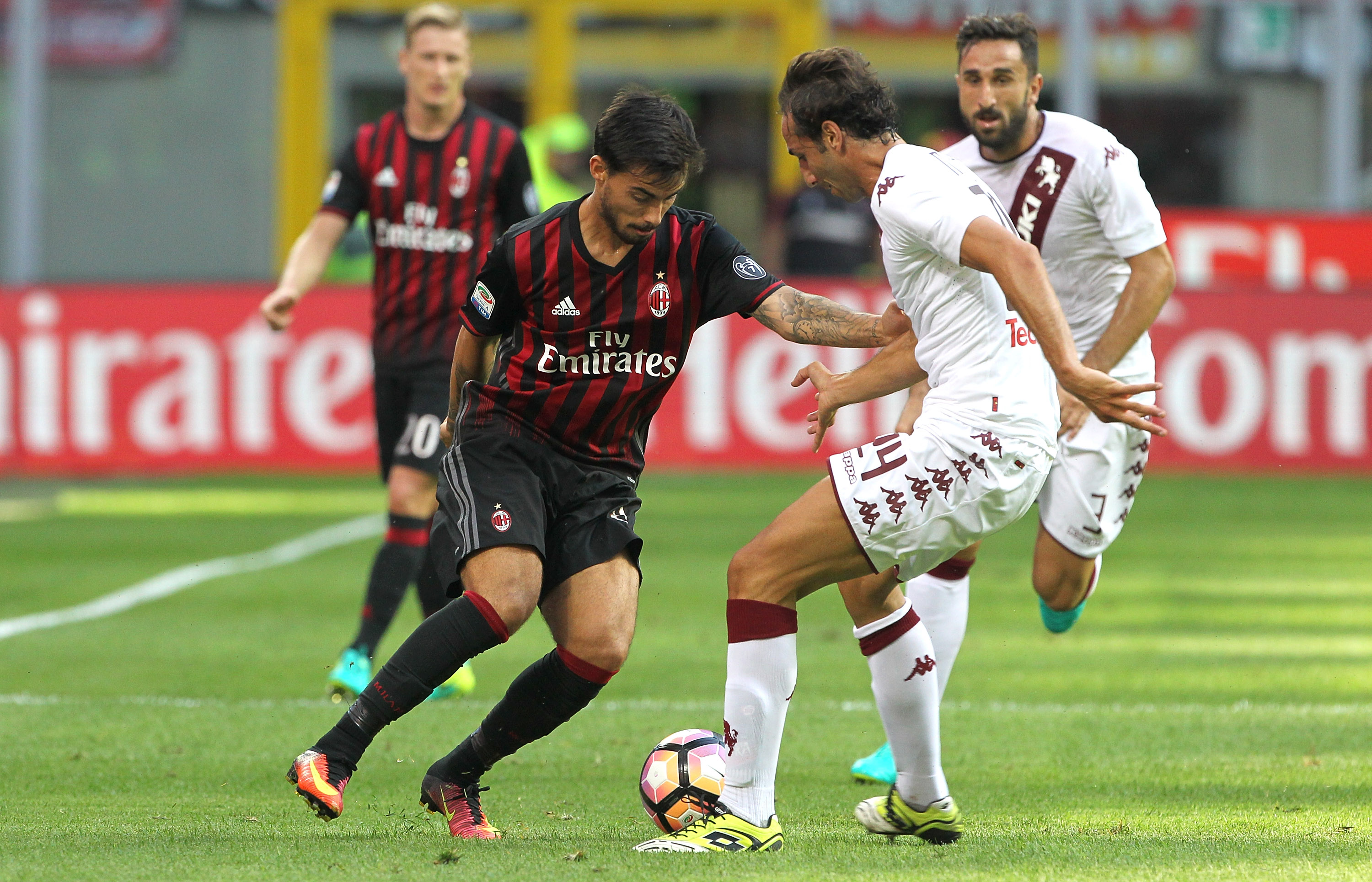 When Montolivo was injured, Locatelli took his place in the midfield. Because of his inability to control, greater responsibility was ascribed to Bonaventura in buildup play. Meaning he took up deeper positions so he could be the primary ball-carrier.
Largely this worked because Locatelli's defensive solidity was on par with Montolivo's, so the switch in roles of conductor was simply transferred from Riccardo to Jack. This held up until that snag I told you about. That snag led to a few changes.
As a result of bad form, Niang was sent on loan to English team Watford FC. He was replaced by Everton winger Gerard Deulofeu. Later that month, both Bonaventura and De Sciglio were injured in a loss to Udinese. This meant several things needed to change.
With fullback Calabria still sidelined, the summer signing Leonel Vangioni was introduced at left-back. Gustavo Gomez deputised for the suspended Romagnoli, Locatelli was swapped out for Jose Sosa, and Deulofeu replaced Niang on the wing. This change, coupled with a change in play style, from an emphasis on possession to a more defensive counter-attacking approach, has resulted in more positive results for Milan in recent weeks.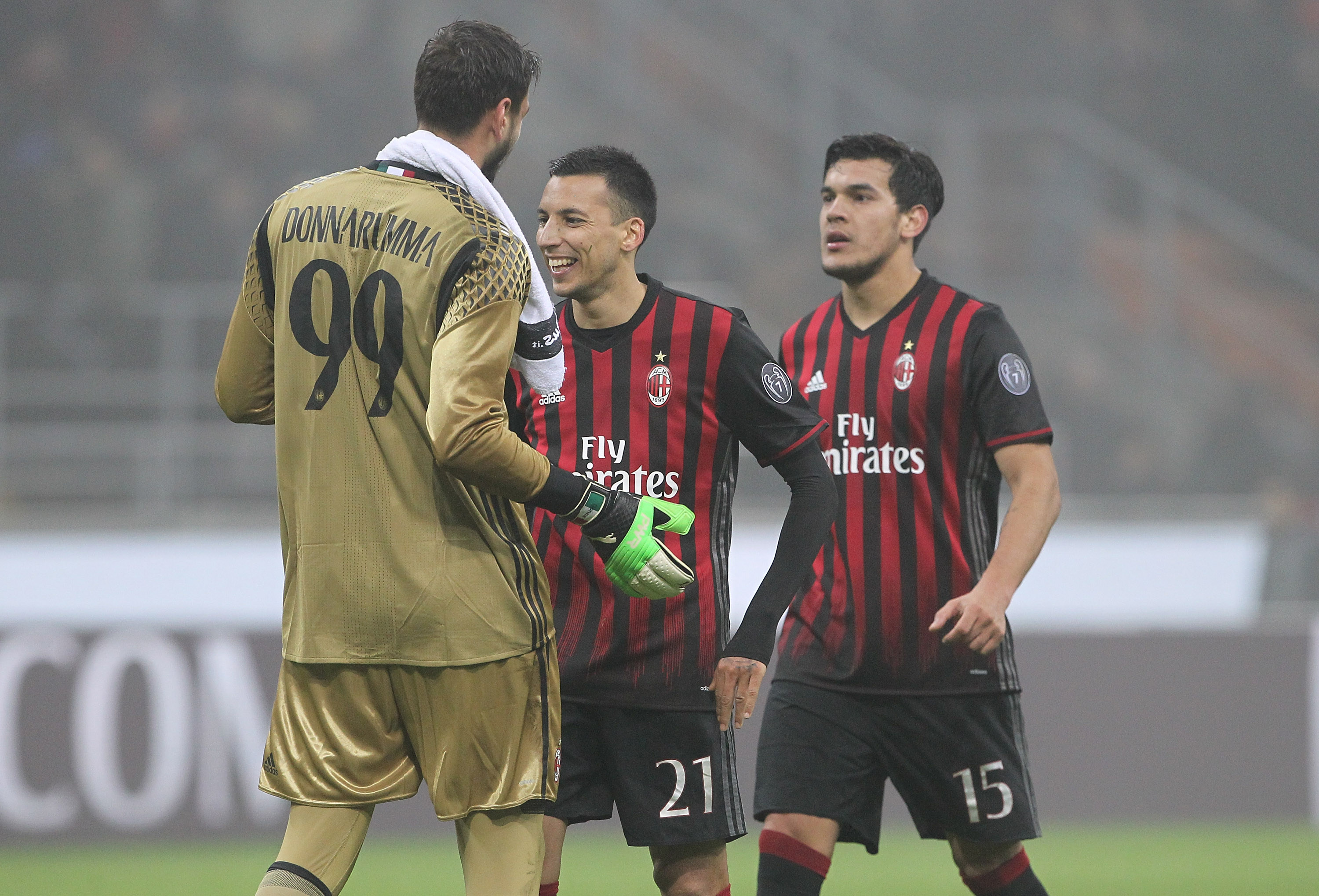 The downside is that this once again has created a familiar problem for Milan fans from last season; Carlos Bacca can't contribute as much to games as he could under the older possession based system. But what else can Montella do to shake things up in the face of an injury crisis and tougher games to come?
PLAN A – If it's not broke, don't fix it
If the change to counter-attacking style results in victories, stick with it. After all, the formation is one the players are used to and believe in. Regarding Bacca, benching him for Lapadula is a possibility, as the Italian usually runs a lot more on the pitch. 
PLAN B – False Nine
The away draw at Lazio was peculiar because it was the first Milan game without an out-and-out striker. It solved the problem of Bacca not being involved in the buildup by inserting a naturally creative player in Deulofeu as the centre forward. However, it left us with a new problem; the attack had no focal point and a lot of the buildup stalled because the players either failed with their final touch or simply misunderstood their attacking teammates.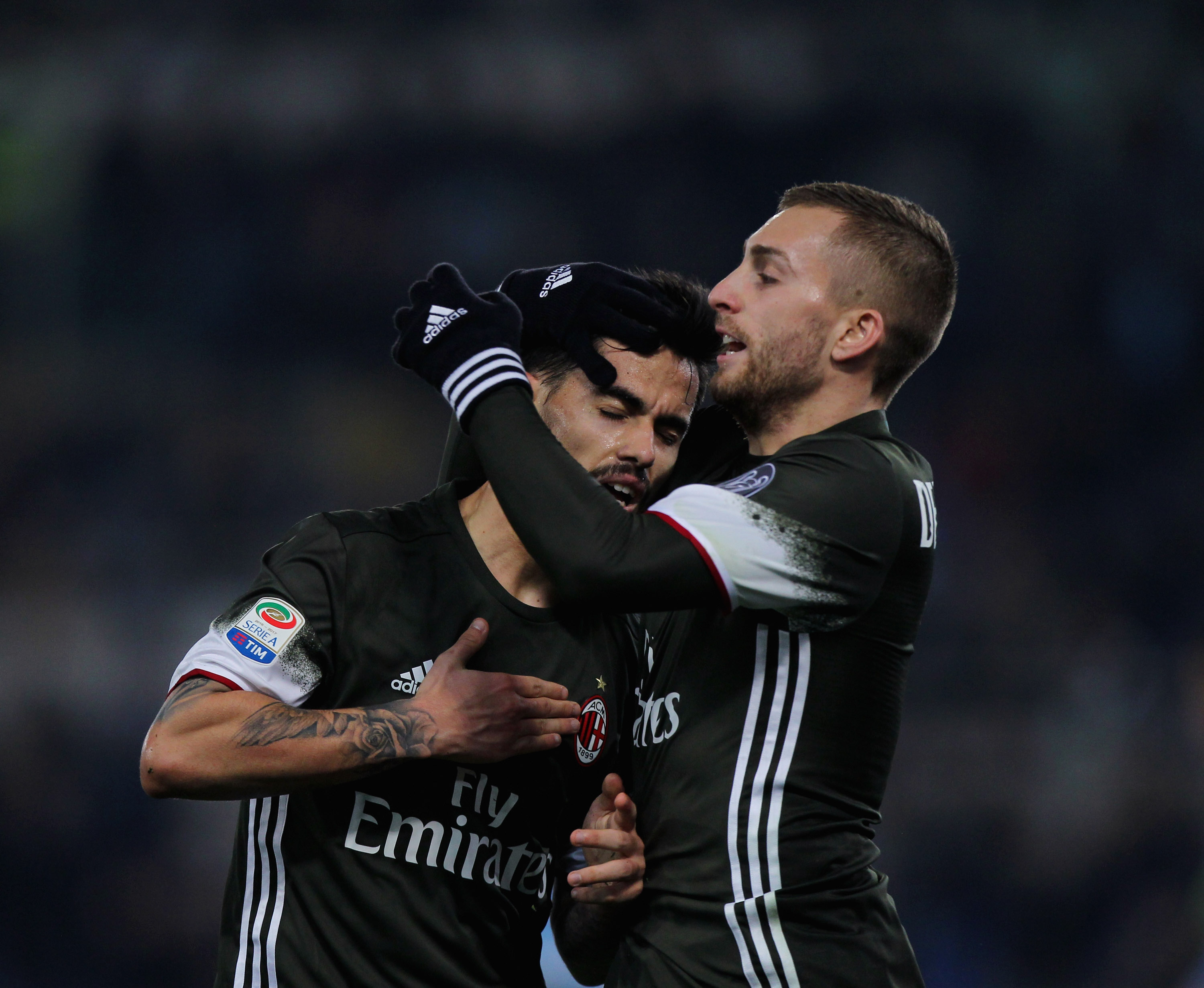 PLAN C – The 4-4-2
The success Sinisa Mihajlovic found at Milan last season was largely due to this formation, a fast-paced, counter-attacking 4-4-2 that solved the problem of empty possession during buildup.
The midfield phase of buildup was largely bypassed in favour of breakneck counters led by the wingers Bonaventura and Honda. If Montella were to try something similar, it would probably look like this.
Naturally, this solves the same problems it did before, but the disadvantage is that it sacrifices a central midfield, and against a team with a 3-man midfield, the formation can be beaten fairly easily.
WILDCARD – Three or Five at the back 
This formation was briefly seen at the end of Milan's win against Fiorentina. It is extremely negative, consisting of six defensive players, and was used only to secure all three points in a tightly contested match. I don't see it as a plausible long-term formation for Milan to build a squad around. Too defensive and doesn't facilitate possession football.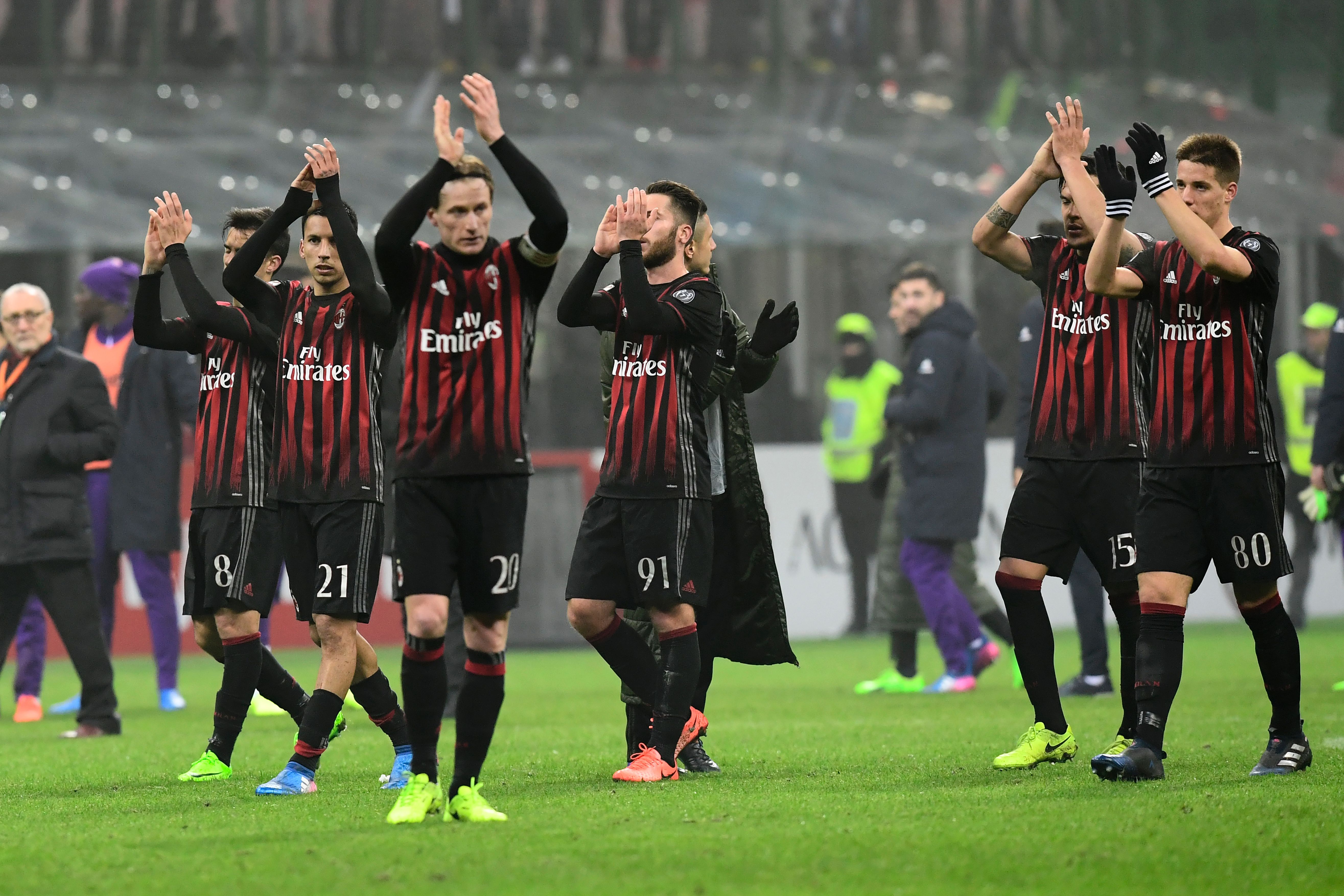 It's clear that there are a multitude of options for Montella, but in my view, no matter what he decides, he has to stress the philosophy of maintaining possession. That is the core tenet of Milan's current identity and the facet of our game we must build on. In time, the results will improve and harder times will be a thing of the past.