The 2022-23 season is almost upon us, and that means it is time for our writing staff to put their money where their mouth is with their predictions for the campaign.
The 2021-22 season was a pretty tough one to call as not many of us called Milan winning the league (something we were happy to be wrong on), but the upcoming one might be even tougher given that the Rossoneri are shooting for a second star as are city rivals Inter, while Juventus and Roma have strengthened on paper.
There is still three weeks of the mercato remaining at the time of publishing, which will very much feed into some of the calls that the staff have made.
Without further ado, Oliver, Anthony, Isak, Madison, Stefano, Lorenzo, Ahmed, Maxi, Fred, Ivan, Rohit, Rajath, Nikita and Euan make their picks for 2022-23…
Where Milan will finish
Oli: 2nd. As things stand at the moment, Milan are a midfielder and a centre-back short plus potentially another forward like Ziyech. It will be a tough ask to defend the title and simultaneously go further in the Champions League without more depth.
Anthony: 1st. A simple matter of don't fix what's not broken. Everything is still working like a well oiled machine, add in the few additions that were necessary from last season and it's only easier.
Isak: 1st. In my opinion, our squad is at least as strong as last season on paper.
Madison: 1st.
Stefano: 1st Place. I am fully confident in this squad being able to carry on the momentum of last season. CDK was an excellent purchase and it can't be underestimated the inclusion of Adli, Pobega and Origi. Hopefully a few more purchases to finalise the squad will come too.
Lorenzo: 1st and will defend the title!
Ahmed: 1st.
Maxi: 1st.
Fred: 2nd. Even though I do think Milan have a slight edge over the competition given the continuity of the project, I find it extremely difficult for Pioli and his men to repeat given how tough the league is shaping up to be this season. I see them falling short at 2nd.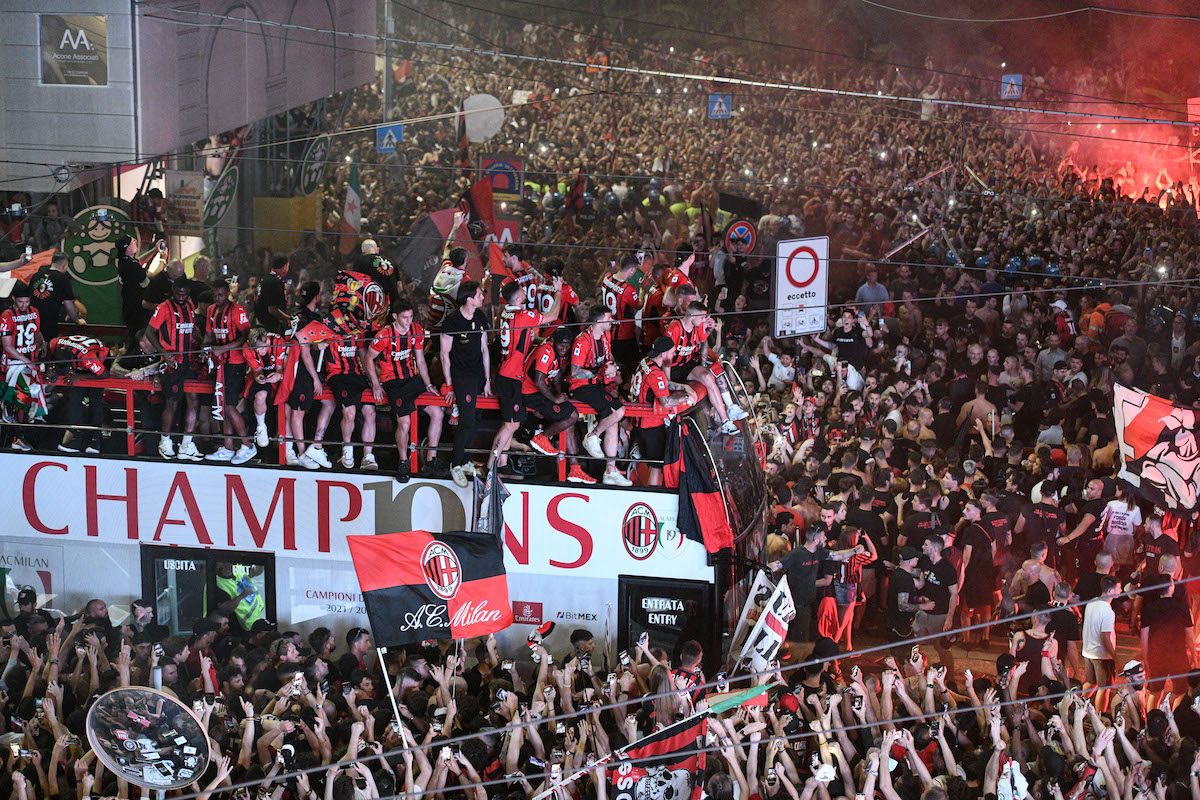 Ivan: 1st.
Rohit: 2nd. Milan will continue the momentum but Inter's strong additions along with not losing their key players will have a big effect. Milan have made a few moves in the market but are yet to complete their squad this season.
Rajath: 2nd. Milan will finish the season as among the three best teams in Italy, but they may be unsuccessful in defending the title. I expect Inter to push on from last season with Romelu Lukaku back in the side. He will seamlessly slot into a familiar system of play, desperate to prove himself to the Interisti.
Milan have lost Kessie and Romagnoli this summer. While there have been additions to the midfield, the newcomers are a tier or two lower than Kessie in calibre. Furthermore, Milan appear rather light in defense. This lack of quality depth in midfield and defense could prove to be decisive in the title race.
Nikita: 2nd.
Euan: 3rd. Milan are not easy to judge right now and frankly it's one of the hardest seasons to pick finishing positions for. The only reason they could drop to third is not through getting any worse, but through Inter and Juventus strengthening more in the transfer window.
Scudetto winner
Oli: Inter. There is a caveat to this though: if the Nerazzurri were to lose any of Milan Skriniar, Denzel Dumfries, Marcelo Brozovic, Nicolo Barella or another key man and Milan were to add the two more pieces, then I would flip them. At the moment though Simone Inzaghi's side have only got stronger on paper and have added another goalscorer in Lukaku.
Anthony: Milan, already said why.
Isak: Milan.
Madison: Milan.
Stefano: Milan, for the same reasons as above. We have the best player in the league in Leao, the best goal keeper, the best defence and the best character and heart.
Lorenzo: Milan.
Ahmed: Milan.
Maxi: Milan.
Fred: Roma: Jose Mourinho seems to have something to prove and with the team he has built for himself, I can see him walk all over the league and win Roma their first Scudetto in two decades.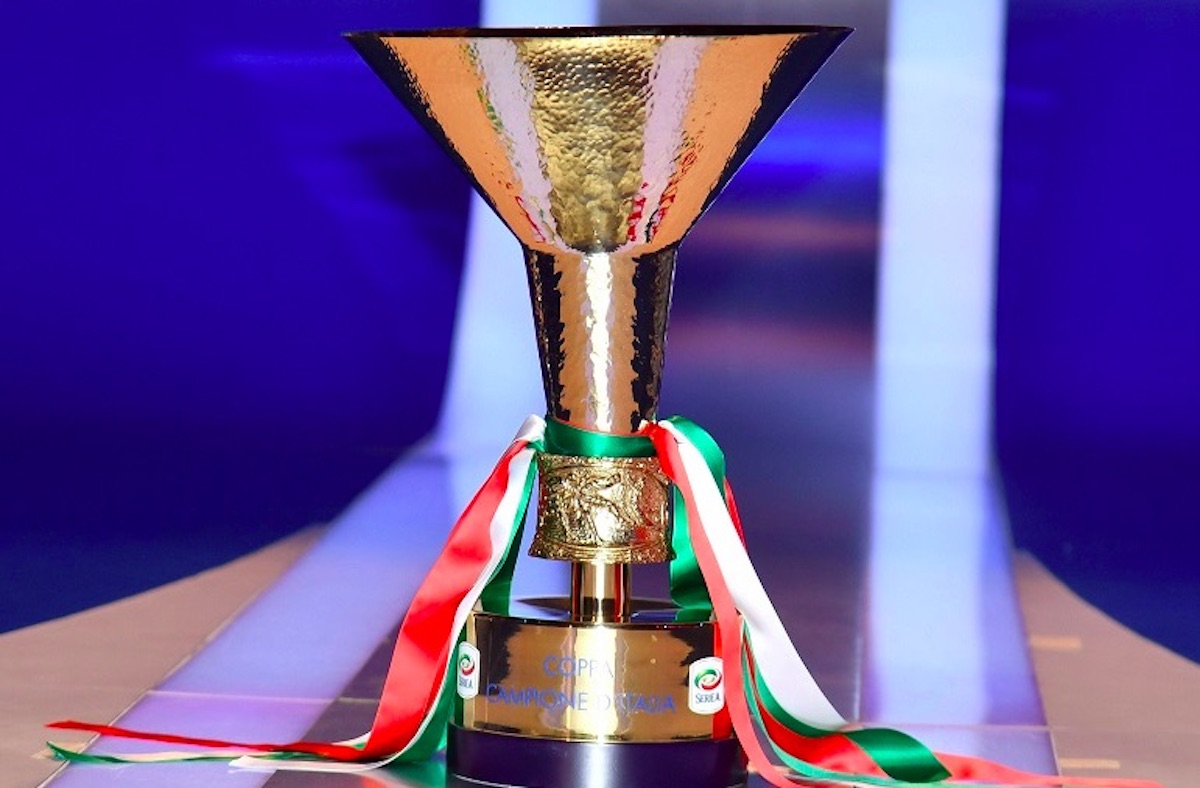 Ivan: Milan.
Rohit: Inter.
Rajath: Inter probably are favourites, provided they keep their current players. Losing Perisic will hurt, but Gosens is an able replacement. Lukaku and Martinez back together is a terrifying prospect given Inter outscored every team in the league last season. The back-three of Skriniar, De Vrij and Bastoni remains the most formidable (on paper) in Serie A. Their midfield of Calhanoglu, Brozovic and Barella is possibly now the strongest in the league. However, injuries could derail Inter's campaign, as they haven't added depth this summer.
Nikita: Juventus.
Euan: Juventus. Begrudgingly, having Federico Chiesa back as well as their new signings and a more settled Dusan Vlahovic could prove quite formidable.
Top four in order
Oli: Inter, Milan, Juventus, Roma. I don't think Roma are a lock-in like many are saying because their defence is still incredibly leaky, while I also don't see Juve keeping pace with the two Milan clubs in the title race for too long.
Anthony: Milan, Roma, Inter, Juventus.
Isak: Milan, Juventus, Inter, Roma.
Madison: Milan Roma Juve Napoli
Stefano: Milan, Inter, Atalanta, Juventus. Inter and Milan will fight for the top two places whilst Atalanta will benefit from no European commitments. Juventus will once again just do enough to get a top 4 finish.
Lorenzo: Milan, Roma (if they have no major injuries….big caveat) Inter and Juve.
Ahmed: Milan Inter Juve Roma.
Maxi: Milan, Juventus, Inter, Roma. I think Milan has covered their losses from last season well and recruited quality players, making the squad more complete than last season. Juventus has done great transfer business too, but I still think that they are not as far along as a team as Milan. Picking Inter third is all down to thinking Milan and Juventus are better teams and I think Roma finishes fourth because I think the Conference League win will boost the team and supporters a lot – plus the additions of Paulo Dybala and Georginio Wijnaldum gives them a lot more quality.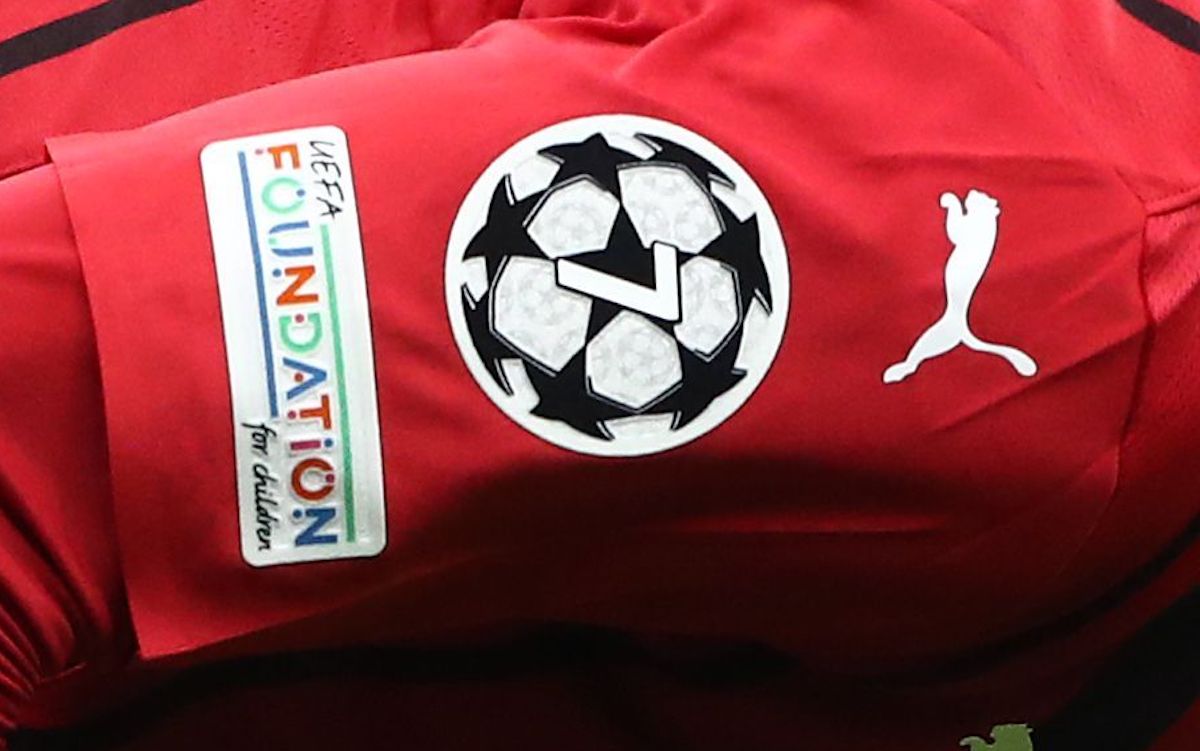 Fred: Roma, Milan, Juventus, Inter.
Ivan: Milan, Roma, Inter, Juventus.
Rohit: Inter, Milan, Juve, Atalanta.
Rajath: Inter, Milan, Juve, Lazio. The top three teams in Italy pick themselves. They are in a tier of their own. The team rounding up the top four according to me is Lazio.
The Roman side have been smart in their recruitment. They've created a far more balanced team and have retained their key players. The squad will be entering its second year under Sarri. As the second-highest scoring team in the league last season, they have the firepower. Romagnoli and Casale are astute buys for their defense. I expect the team to continue on its upward trajectory this season.
Nikita: Juve Milan Inter Napoli.
Euan: Juventus, Inter, Milan, Roma. Inter have strengthened in depth which was ultimately what cost them last season. Adding Romelu Lukaku will certainly help too. Roma look a cut above those around them from last season.
5th, 6th, 7th
Oli: Atalanta, Lazio, Napoli. A full season without European competitions is big for a Gasperini side, while Lazio have kept hold of Immobile and Milinkovic-Savic, adding Romagnoli to their defence. Napoli have been pretty much raided and are likely to have a big drop-off, but Osimhen, Zielinski and co. will have something to say about that.
Anthony: Napoli, Atalanta, Fiorentina.
Isak: Napoli, Lazio, Fiorentina.
Madison: Inter, Lazio, Atalanta.
Stefano: Roma, Lazio, Fiorentina. All good teams but lack the cutting edge and depth to compete both in Europe and do well in Italy. Their lack of squad depth will show come mid season.
Lorenzo: Fiorentina 5th, (Jovic massive here), Napoli 6th, Lazio 7th.
Ahmed: Atalanta Lazio Napoli.
Maxi: Napoli, Lazio, Fiorentina. Napoli has lost three of its' pillars in Kalidou Koulibaly, Dries Mertens and Lorenzo Insigne. Albeit it seems like they have replaced them with exciting players, I think they will have to rebuild a bit and the lost quality edges them out of top four. Lazio has another years under its belt with Sarri which historically results in improvement and Viola showed last season that they are really good – and they have improved from the market this summer as well.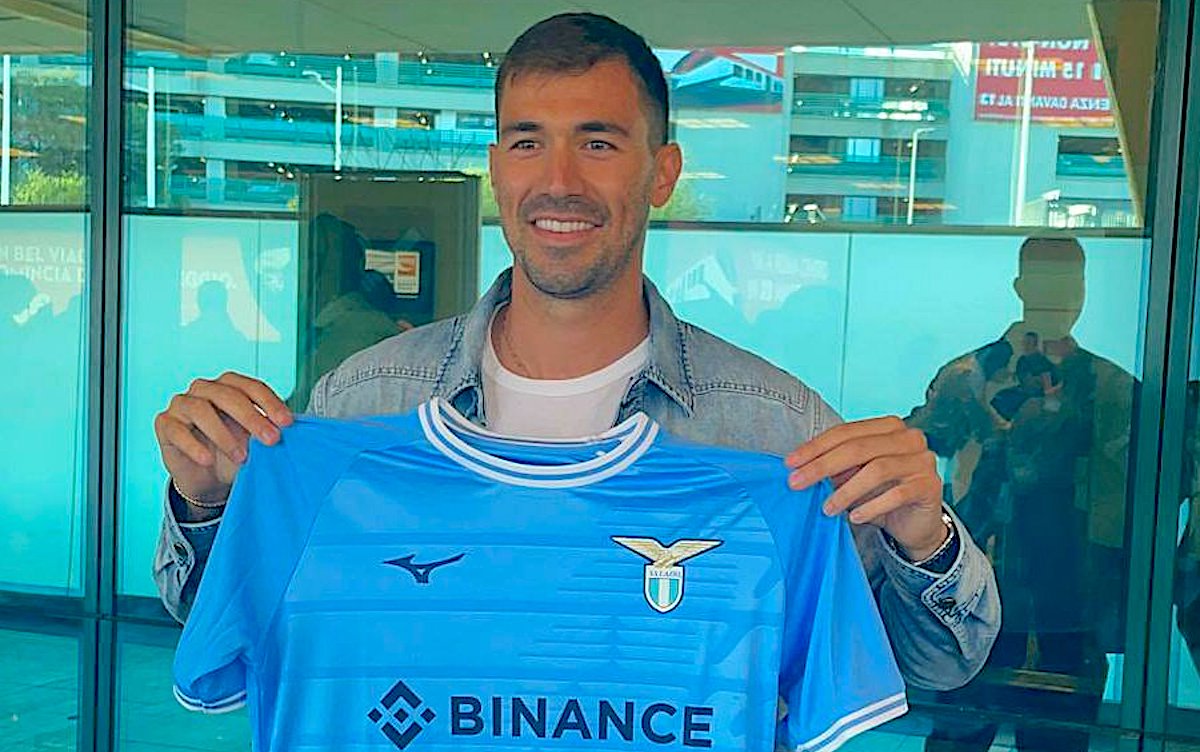 Fred: Atalanta, Lazio, Sassuolo.
Ivan: Atalanta, Napoli, Lazio.
Rohit: Roma, Napoli, Lazio.
Rajath: Roma, Napoli, Fiorentina. Roma have added quality to their ranks, players who can instantly deliver, provided they stay fit. Their attack is genuinely exciting, packed with goals and assists. Napoli have regressed, their core has been ripped out. Their signings may seem underwhelming on paper but could prove to be effective on the pitch. Fiorentina finished 7th last season and have gotten stronger. Unfortunately for them, so have the others, save Napoli, who remain a superior side to the Viola.
Nikita: Roma Lazio Atalanta.
Euan: Atalanta, Lazio, Napoli. Napoli have really weakened, Lazio and Atalanta will remain enjoyable without unsettling the top of the table.
Relegated teams
Oli: Lecce, Cremonese, Salernitana. Two of the three promoted sides usually go back down and Monza's recruitment – although chaotic – should see them have enough quality. Salernitana's rescue mission last season was a miracle, but it won't continue.
Anthony: Cremonese, Lecce, Salernitana.
Isak: Salernitana, Cremonese, Spezia.
Madison: Cremonese, Lecce, Salernitana.
Stefano: Cremonese, Lecce, Salernitana. All simply not good enough to maybe beat the drop against the likes of Spezia, Sampdoria and co. Monza have also added greatly to their squad so I expect them to survive.
Lorenzo: Cremonese, Lecce, Salernitana.
Ahmed: Lecce Cremonese Salernitana.
Maxi: Lecce, Cremonese, Sampdoria. This is all down to thinking they have the weakest squad, it is hard to judge from anything other than that.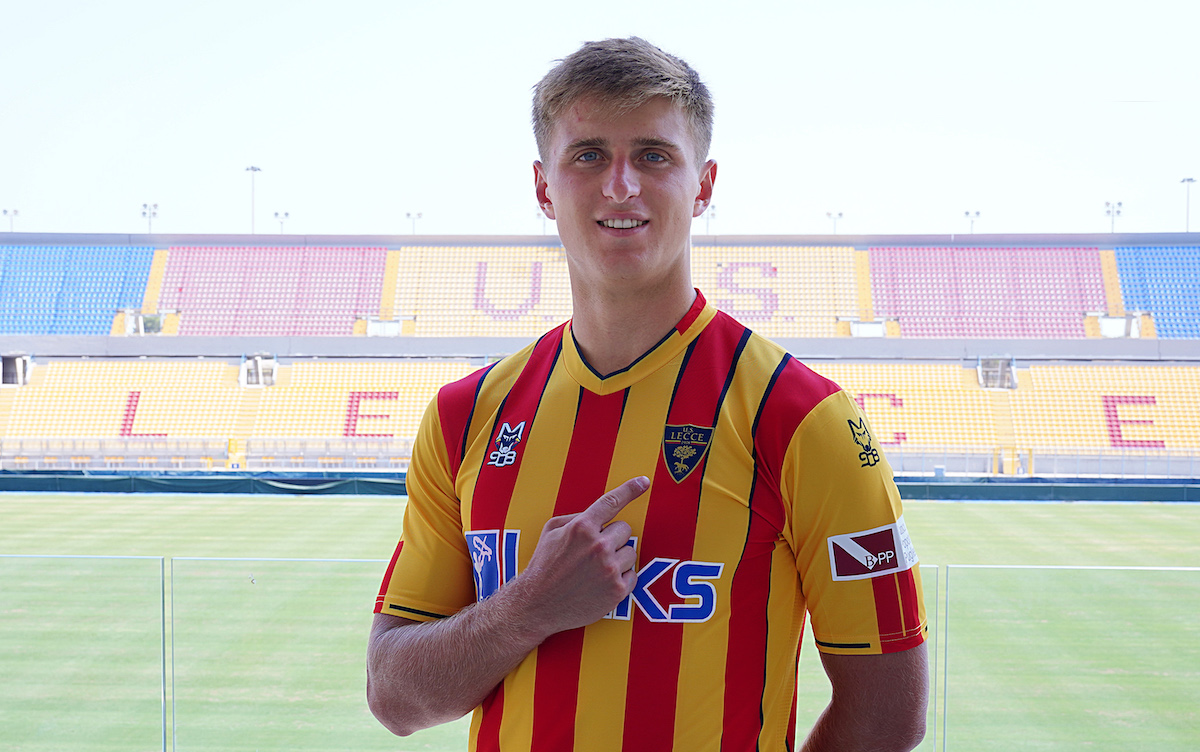 Fred: Cremonese, Lecce, Salernitana.
Ivan: Cremonese, Salernitana, Lecce.
Rohit: Cremonese, Lecce, Spezia.
Rajath: Salernitana. Cremonese, Lecce. Salernitana escaped relegation by a point last season and haven't adequately bolstered their squad. Monza have added several Serie A proven players to the mix and should be miles clear of the relegation scrap. Cremonese and Lecce appear to be the weakest of the teams in Serie A for the upcoming season.
Nikita: Cremonese, Lecce, Salernitana.
Euan: Cremonese, Lecce, Salernitana. The jump will be too high for the two promoted sides and Salernitana have added too many players at once.
Capocannoniere
Oli: Tammy Abraham. He got 17 league goals last season which was a good return, and surrounding by more quality like Dybala and a fully fit Zaniolo should help him bag even more.
Anthony: Ciro Immobile. The flat track bully strikers again!
Isak: Ciro Immobile. It usually doesn't matter if Lazio are good or bad, this guy keeps finding the back of the net.
Madison: Origi.
Stefano: Immobile. He spams penalties and scores against the weak/mid table teams and I expect him to stat pad against them again this season…
Lorenzo: Tammy Abraham.
Ahmed: Tammy Abraham.
Maxi: Ciro Immobile. I do not see anyone beating Ciro. He has gotten competition now when Romelu Lukaku is back, but I do not think Lukaku will beat him.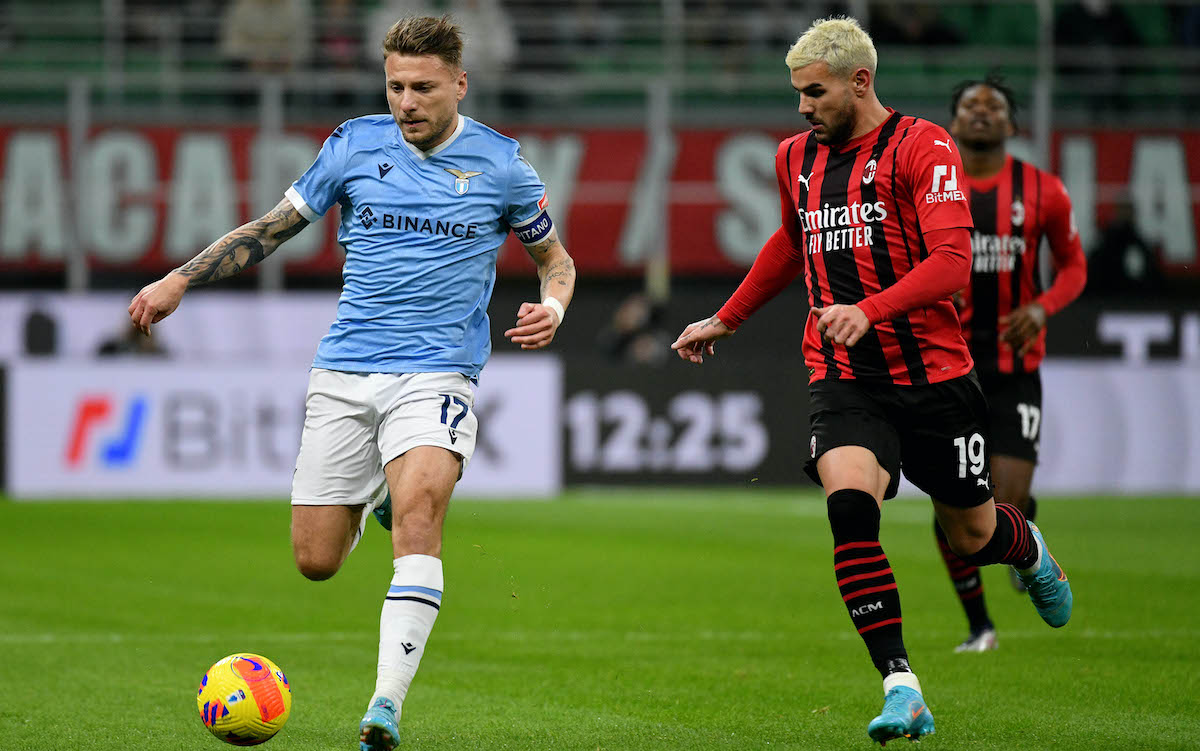 Fred: Vlahovic: Despite an underwhelming half season with Juventus, Vlahovic will certainly come back stronger than ever and I'm convinced he will outscore every striker in the league.
Ivan: Vlahovic.
Rohit: Lukaku.
Rajath: Ciro Immobile. Immobile will retain his position as Serie A's top scorer. He plays in a system wherein the centre forward naturally thrives. Expect him to have another prolific season in which he bags 25-30 league goals. As for his competition, the goal-scoring burden at Inter will be divided between Lukaku and Martinez. Vlahovic has struggled under Allegri. Abraham might explode this season, but may need to get better at finishing to compete with the big boys. Osimhen may have to contend with his fitness issues and the drop in quality around him.
Nikita: Immobile.
Euan: Romelu Lukaku. There are some very credible options heading into this season but the Belgian alongside Lautaro Martinez could fill his boots again.
Milan's top scorer
Oli: Rafael Leao. Milan do not have an obvious Capocannoniere candidate which is a worry but if they can get three or even four in double digits that will be fine, and the Portuguese winger will kick on in his development to notch 15-18 goals.
Anthony: Origi. I bet Maddie that he would score 20+ in all comps so gotta stick to my guns.
Isak: Giroud. As long as he can stay healthy, I reckon he should hit double figures again and that might be enough.
Madison: Origi.
Stefano: Giroud. Might be on penalties and also in great form this preseason.
Lorenzo: Rafael Leao.
Ahmed: Origi.
Maxi: Leao.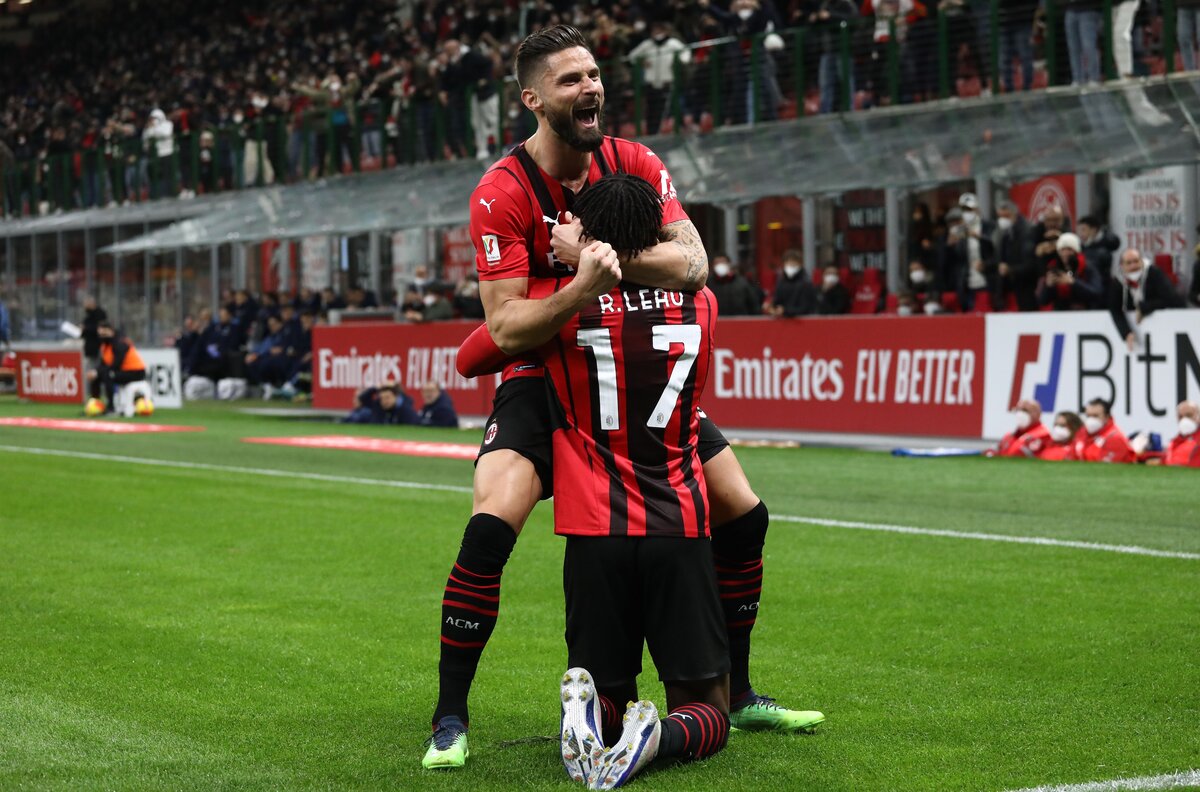 Fred: Giroud. It is very clear that Giroud is comfortable scoring goals in Pioli's system and with Leo and new creative players like Adli and De Ketelaere, he will most certainly continue his hot streak and score even more goals this season for the Rossoneri.
Ivan: Leao.
Rohit: Leao.
Rajath: Rafael Leao. Leao will play the most minutes compared to any of Milan's forwards. Giroud is unlikely to feature as often this season with the arrival of Origi. As the minutes will be divided between the centre forwards, Leao stands to benefit the most by owning the left wing. The right wing remains an abyss and unsurprisingly out of contention.
Nikita: Leao.
Euan: Rafael Leao. The goals will be spread around the team again this season but given Olivier Giroud should be rotating more with Divock Origi, Leao could come out on top.
Milan's most assists
Oli: Rafael Leao. People may presume that Leao will now be double teamed and look less effective, yet Milan's attacking threat should spread with De Ketelaere, Adli, Origi and a firing Messias to actually give him more space and more options. A double-double is coming.
Anthony: Prince Charles. CDK is a true talent and fills our biggest hole (ayo pause).
Isak: Theo Hernandez. There are many players to choose between for this category but I will stick with my choice from last season.
Madison: Leao.
Stefano: Leao. The guy is untouchable when he goes down that left flank and I expect him to feed Giroud and CDK for many goals this season.
Lorenzo: Adli.
Ahmed: Leao.
Maxi: Leao.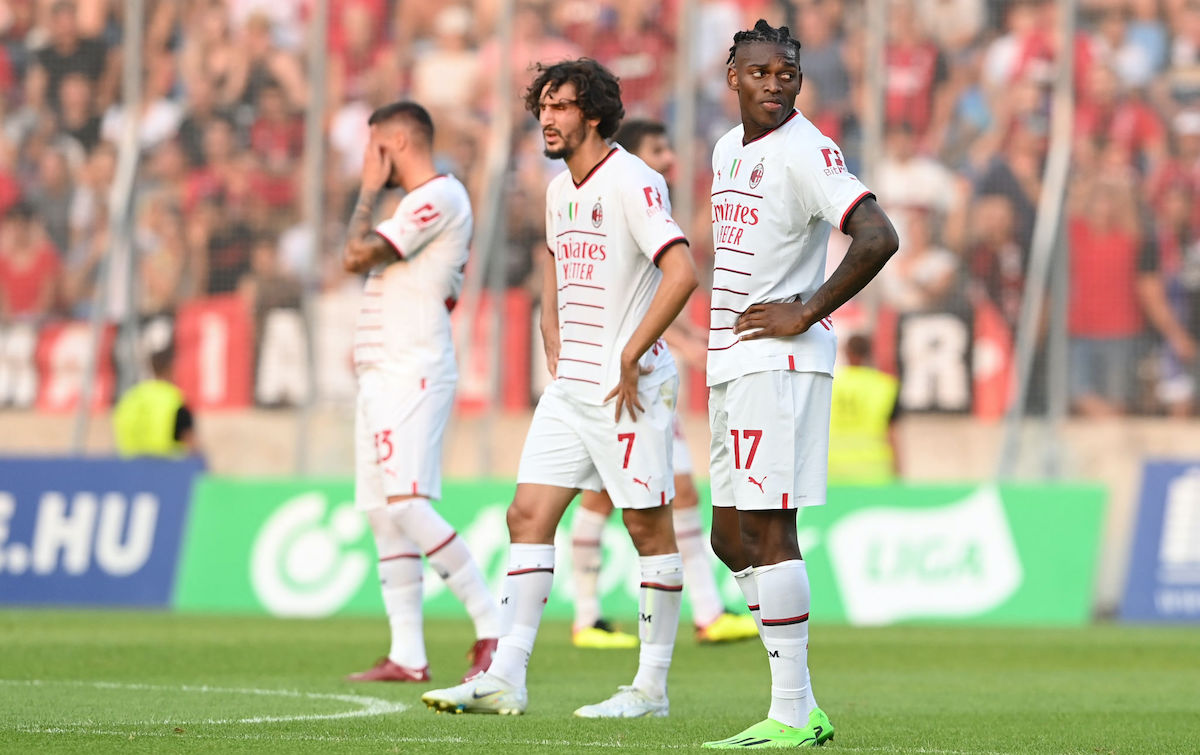 Fred: Leao. He has now owned that left side and knows exactly what his role is. He will creative opportunities for his team-mates and will assist a lot of goals this season to confirm himself as one of the best wingers in Europe.
Ivan: De Ketelaere.
Rohit: Adli.
Rajath: Rafael Leao. Leao will continue to be the player who makes the final, decisive pass in the box. There may be an abundance of hockey assists around him given the injection of creativity in the squad, but the final ball is likely to come from Leao. As Milan haven't strengthened the right wing this summer, the onus to create continues to lie on Leao, even if the burden to play make is taken up by de Ketelaere.
Nikita: Leao.
Euan: Charles De Ketelaere. He provided plenty at Club Brugge and he's slotted in very well in the friendlies. With top goalscorers around him, he could rack up some serious numbers.
Milan's player of the season
Oli: Rafael Leao, for obvious reasons based on the above.
Anthony: CDK. He's just going to connect our great midfield to a new and improved already great attack. The catalyst of it all.
Isak: Hernandez. A force of nature on the left and his importance is undeniable.
Madison: Origi.
Stefano: Leao. The golden boy will smash it again. He is simply the best player in the league and so is our best player.
Lorenzo: Leao.
Ahmed: Leao.
Maxi: Leao. I cannot see anyone in Milan's squad being able to beat Rafa if he continues on the path he begun last season. He was unstoppable and genuinely played with entire defences in the league. And that in combination to a better end product and decision-making makes him Milan's biggest threat for both goals and assists this season.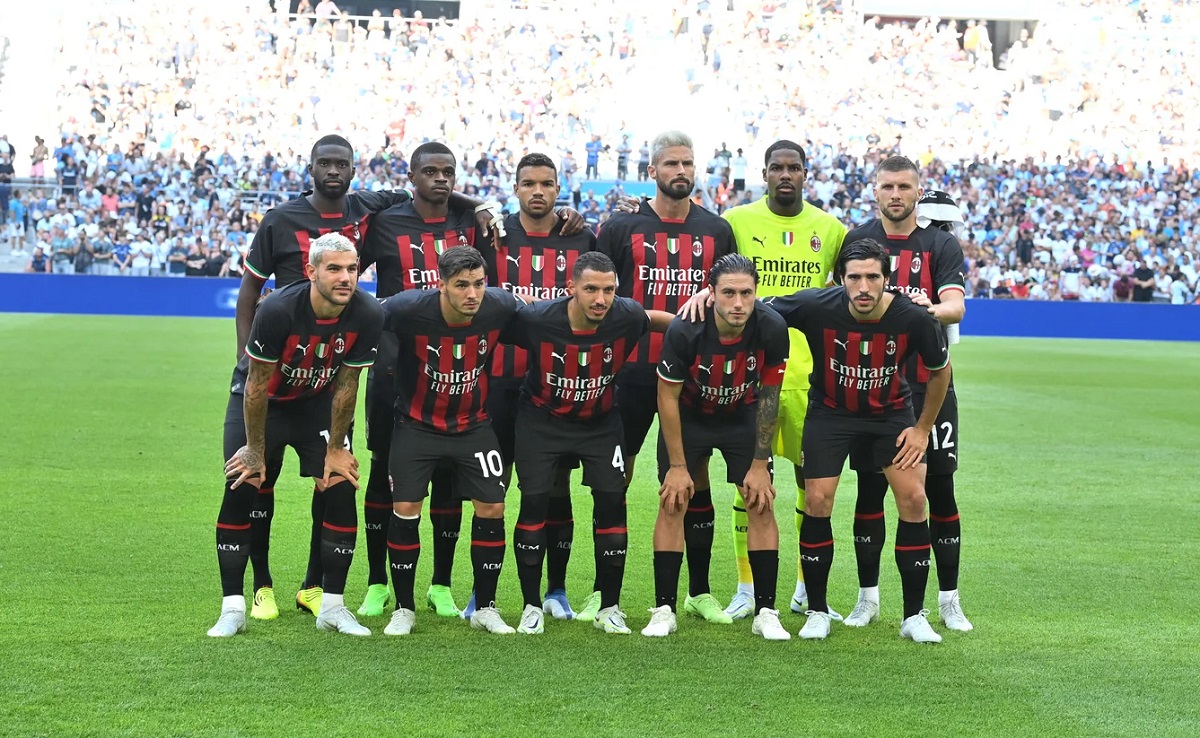 Fred: Leao. It was not by mistake that he was the league's MVP, Leao is Milan's best player, only rivaled by Theo, Tomori and Maignan. Last season was his breakout season, now it's time for him to reaffirm his status and I believe he has what it takes to get even better and carry Milan to another great season.
Ivan: Leao.
Rohit: Maignan.
Rajath: Sandro Tonali. Tonali is the undisputed kingpin of the midfield. If he was excellent last season, he will be terrific this year. More will be expected of him, especially following the departure of Kessie. He will establish himself as among the top three central midfielders in Serie A and be an absolute machine for Milan.

Nikita: Leao.
Euan: Rafael Leao. He did it last season and he's surely going to do it again. He'll have more forwards to work with and will be playing almost all of the games.
Milan's breakout player
Oli: Yacine Adli. Perhaps this might be an obvious one, but he has just turned 22, will have to get to grips with a new country and will play in a new league. The signs from preseason are very encouraging and the fee paid could turn out to be a steal.
Anthony: Messias. He did better than most expect (I rightly rated him last season) and after a very strong preseason, he is clear to build on that with the addition of CDK and Adli plus continuity with the team.
Isak: Messias. If a right-winger doesn't arrive, then it could be the perfect opportunity for the Brazilian to really take the next step. Pre-season has been promising, it must be said.
Madison: Adli.
Stefano: Rebic. He is due to have a good season after last years unimpressive year and I think with injuries to Ibra and Origi he will get his chance to prove us why he was right to stay this summer. Hopefully around 7 goals and 5/6 assists for me.
Lorenzo: Origi (although could easily be CDK, but I'm backing Divock).
Ahmed: Adli.
Maxi: Yacine Adli. A coin-toss between Adli and Charles De Ketelaere. But I landed in Adli because he has more experience in playing on a level similar to Serie A as he has played several seasons in Ligue 1. De Ketelaere might need time to adapt to both the league and to Milan's system, but the potential in the Belgian is sky-high.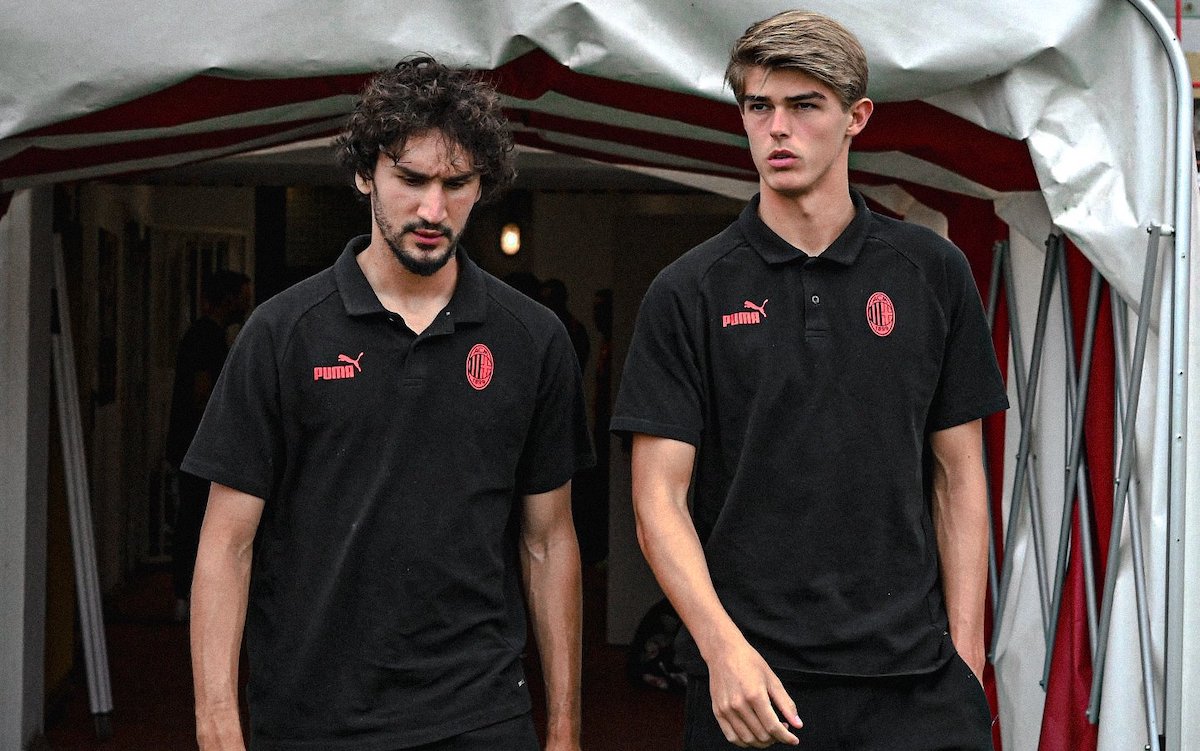 Fred: Brahim Diaz. I still remember how he reacted to the competition of Hakan Calhanoglu, he stepped up and played his best football. Having to compete with such talented players like De Ketelaere and Adli for a spot will only bring the best out of him. I am convinced he will step up and surprise everyone this season.
Ivan: CDK.
Rohit: De Ketelaere.
Rajath: Yacine Adli. Adli has enjoyed a successful pre-season. He is likely to be introduced into the first team gradually. Milan need his drive and directness on the ball, which is a trait no one else possesses in the team. He'll be especially key when Milan play on the counter and an important point of differentiation as the season progresses.
Nikita: Adli.
Euan: Yacine Adli. There are probably only two possible answers here but the Frenchman has been very impressive in pre-season and could surprise a lot of teams when used by Stefano Pioli this season.