Everything appears to be in place: after 24 hours of constant back-and-forth in the media, Stefano Pioli looks set to take charge of AC Milan.
Marco Giampaolo's reign as head coach of the Rossoneri is at an end, with the former Sampdoria boss to be sacked after just seven games in charge.
Despite widespread reports suggesting Luciano Spalletti was going to succeed Giampaolo, it appears Milan have gone for another former Inter boss instead.
Pioli is set to sign his contract today, and dans have not taken to the news well. #PioliOut has even reached the number one trend in Italy on Twitter.
Despite all that, we must look to the future, and the best way to do that is to try and predict what Milan will line up like under the 53-year-old.
The first thing to note is that Pioli prefers playing a 4-3-3 system, just as previous Milan head coaches Vincenzo Montella and Gennaro Gattuso did.
He has been known to deploy a 4-2-3-1 at times, but the way his midfield three functions is to allow one of the trio to roam forward and create anyway, so there is not a huge difference between the two.
Here is a player by player breakdown of how we think Milan's XI will look under Pioli…
GK: Gianluigi Donnarumma
Little needs to be said here. The best goalkeeper in Italy, one of the best in the world and – as Zvonomir Boban rightly said recently – a leader within this team despite his young age.
RB: Davide Calabria
Looking at the way Pioli prefers to set up his back-four, he tends to like having one full-back who focuses more on the defensive side of things.
This forms almost a back three and gives license for the other, generally better attacking full-back to get into dangerous areas up the pitch.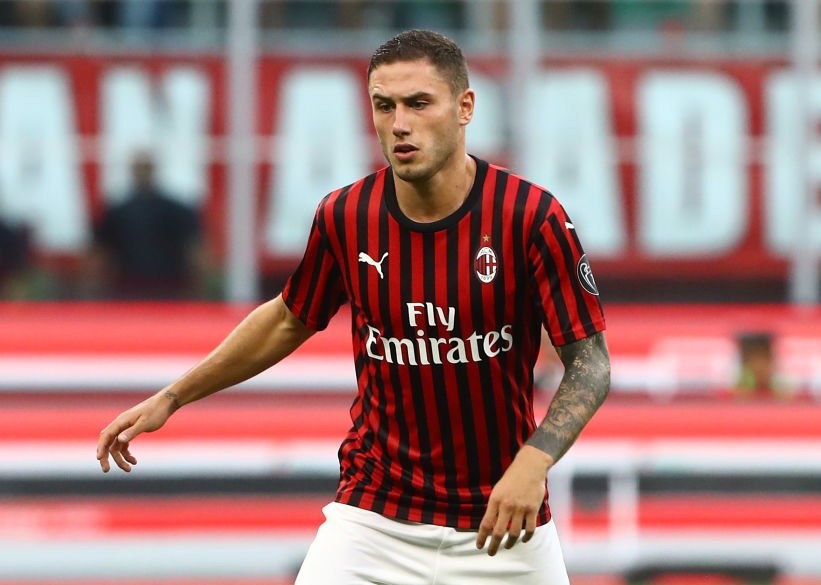 While Calabria's defending has been rightly questioned in the past, he is better than Andrea Conti when it comes to a number of things like positional awareness and tracking runners.
Plus, it justifies who we believe will start at left-back.
CB: Mateo Musacchio/Mattia Caldara
The incoming head coach likes having two powerful and commanding defenders, which makes us think he will lean on Musacchio, at least until Caldara comes back.
The Argentine has been somewhat of a comfort blanket both for Gattuso and Giampaolo, and his experience in Italy will likely give him the nod over Leo Duarte.
However, once Caldara is fit and ready to go in November the pair will be assessed, and we believe that the Italian has a better chance of starting.
CB: Alessio Romagnoli
Similar to Donnarumma there is not much to be said about Romagnoli. He's the club captain, one of the best centre-backs in the league and he will give Pioli a solid starting foundation.
It will be interesting though to see if the way he communicates and co-operates with his partner changes, as so far this season under Giampaolo there has been times when the CB pairing has looked lost.
LB: Theo Hernandez
With Calabria on the right side, Hernandez is primed to be given a starting spot. As mentioned, Pioli likes playing with 'three-and-a-half' at the back – that is having three very capable defenders plus one who will contribute in both facets of the game.
The Frenchman brushed aside a disappointing game against Fiorentina to score the equaliser at Genoa on Saturday, and under a new coach he could thrive once his responsibilities one and off the ball are properly aligned.
CDM: Lucas Biglia
Pioli likes to play with a regista sitting in front of the back four; a player who will be the pivot and the base for which attacks can be started out from the back.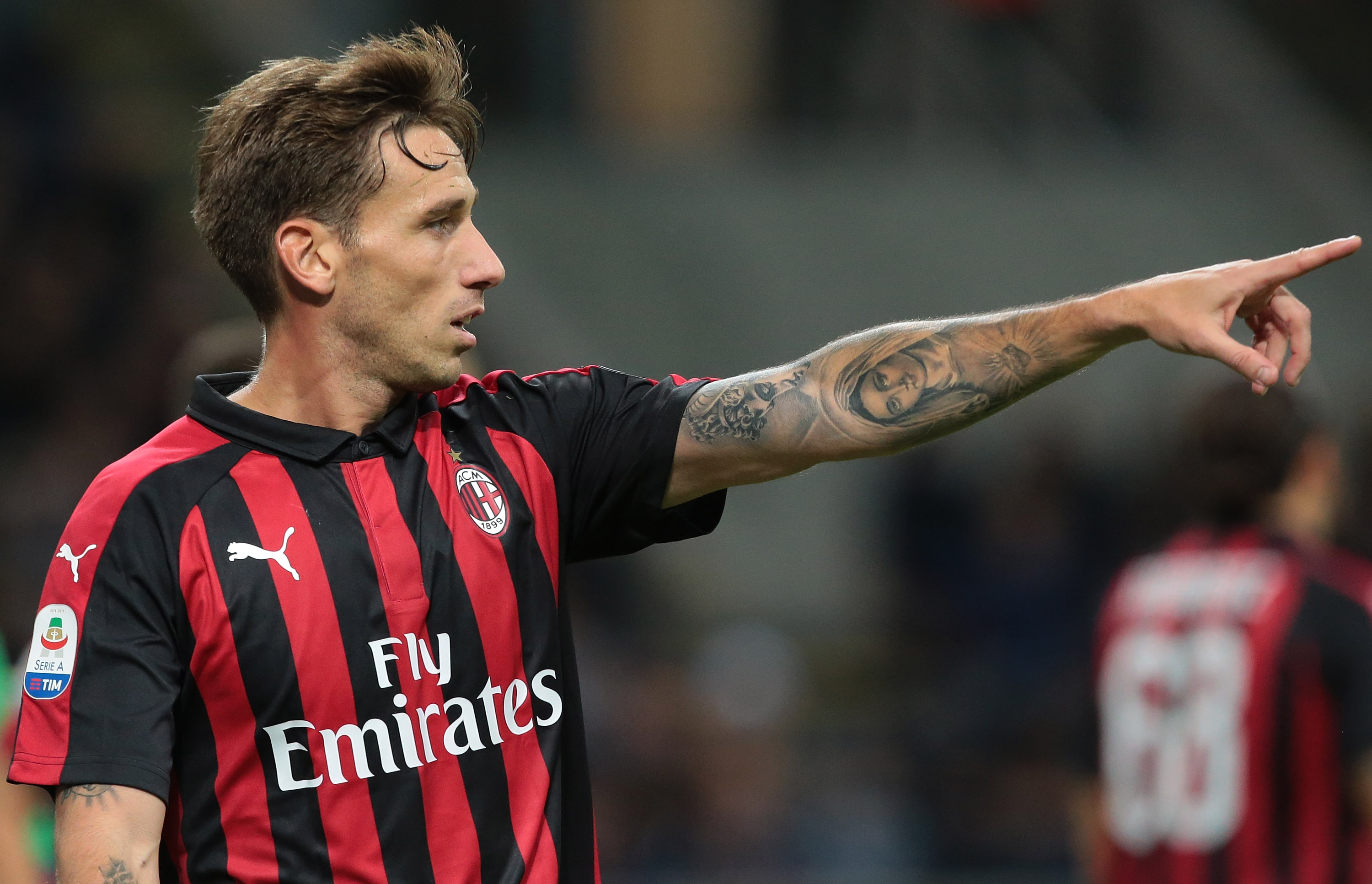 While Ismael Bennacer is obviously a huge candidate for this role, again we feel like the new boss is more likely to go with experience and someone whom he knows well from his time at Lazio.
Perhaps though, on that last point, Pioli can help get out of Biglia what Milan have been unable to so far and recreate his form with the capital club.
RCM: Franck Kessie
Just as with the back four, Pioli's midfield is all about covering all the necessary qualities to achieve a balance.
Kessie has not really hit form yet this season under Giampaolo, though he did score the penalty which won the game last weekend in Genoa.
However, with the Ivorian back to his more familiar role in a midfield three with outlets to the left, in front and overlapping (Calabria).
The physicality that Kessie brings is an important asset, and the hope has to be that Pioli can get him back to his best.
LCM: Lucas Paqueta
As mentioned the midfield is about striking a balance, and this is where the more creative edge comes in.
Giampaolo saw Paqueta as more of a left-sided mezz'ala, a position which he could also occupy under Pioli, but he will likely be allowed more freedom to push up the pitch, contribute to attacks and create.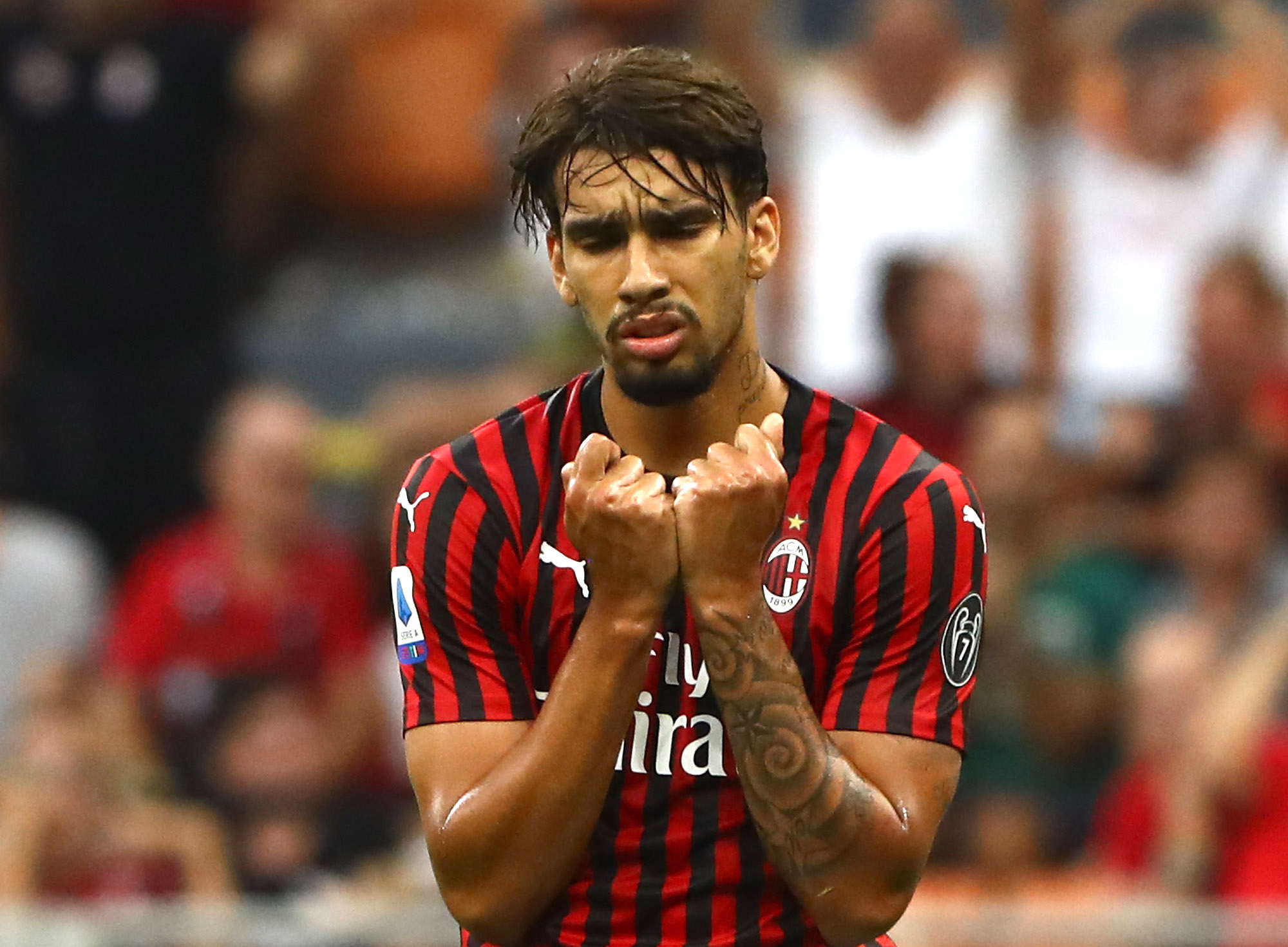 As the Brazilian gets forward, this is when we will see the team's shape move towards more of the 4-2-3-1 mentioned earlier.
RW: Suso
Many have called for Suso to be dropped given his recent performances, but the combination of a new coach and not being called up for the Spanish national team should provide a rocket up his backside which is sorely needed.
There is no doubt that when in form he is Milan's most important creative force, and playing in a more natural front three – as an out-and-out winger – should help Suso to feel comfortable again.
ST: Krzysztof Piatek
Another Rossoneri star in dire need of hitting form again is Piatek, a man who has looked a shadow of the player he was last season.
However, there is room for optimism that Pioli can actually help the Poland international: he told Icardi (although admittedly a better player) to focus on staying in the 18-yard box and scoring goals, something which will suit Piatek much better.
Giampaolo wanted Piatek to be a 'complete, perfect striker' – but Pioli will tell him just to focus on hitting the back of the net when the service arrives.
LW: Ante Rebic/Rafael Leao
Another position which is up for debate. Given that Pioli relied heavily on Ivan Perisic when at Inter, we are leaning towards thinking that his countryman Rebic will get the nod.
However, Leao has been magnificent in what we have seen so far and could very easily nail down that starting spot, or even possibly start on the right if Suso does not perform.
As with the midfield and defence, the right mix is key. Suso provides the technical ability and a dangerous ability, so pace and goal threat should therefore come from the left side.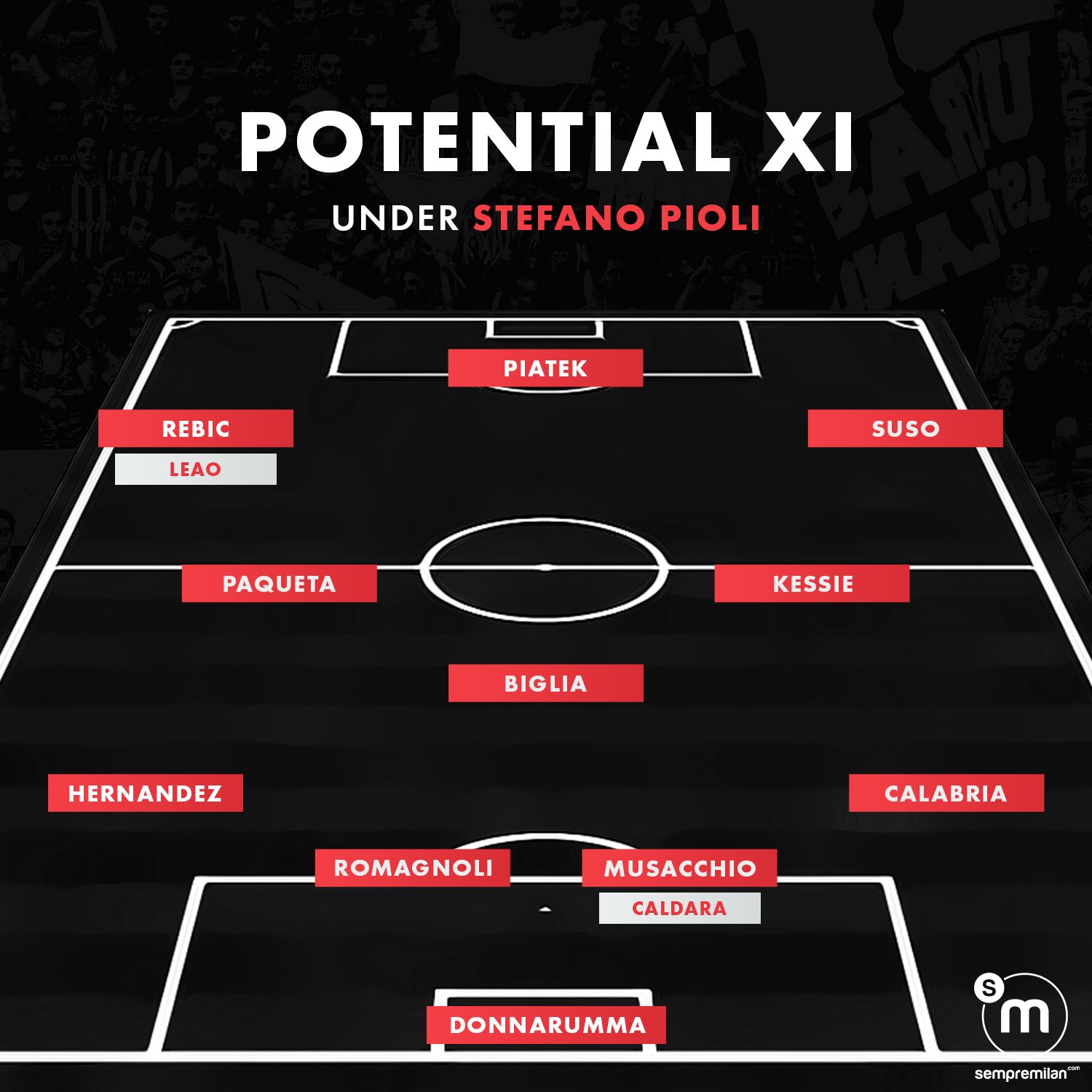 🤔 Do you agree with our assessment? Tell us your thoughts below 👇🔴⚫️
---
READ MORE: An own-goal for Milan – They appoint Pioli and also lose the fans