AC Milan are becoming increasingly likely to sack head coach Marco Giampaolo and replace him over the international break, if reports in the media are to be believed.
On Sunday, we revealed that Giampaolo's future is in serious jeopardy, with the club considering his position.
According to il Corriere della Sera on Monday – as cited by MilanNews.it – in the few last hours 'the percentages of his sacking have become very high'.
It seems – again based on media reports – that there are five main candidates in the running: Luciano Spalletti, Rudi Garcia, Stefano Pioli, Marcelino and Claudio Ranieri.
Here, we take a look at how each of them could set the team up if they get the job…
Claudio Ranieri
Nicknamed the 'Tinker Man', Ranieri tends not to field the same starting XI from one game to the next.
His best achievement as a manager was as Leicester manager in 2015-16, where he changed between a 4-4-2 with two holding midfielders and a 4-2-3-1.
The latter is what he used during his stint with Roma last season, and that's what he would be expected to use if he took the Rossoneri reigns.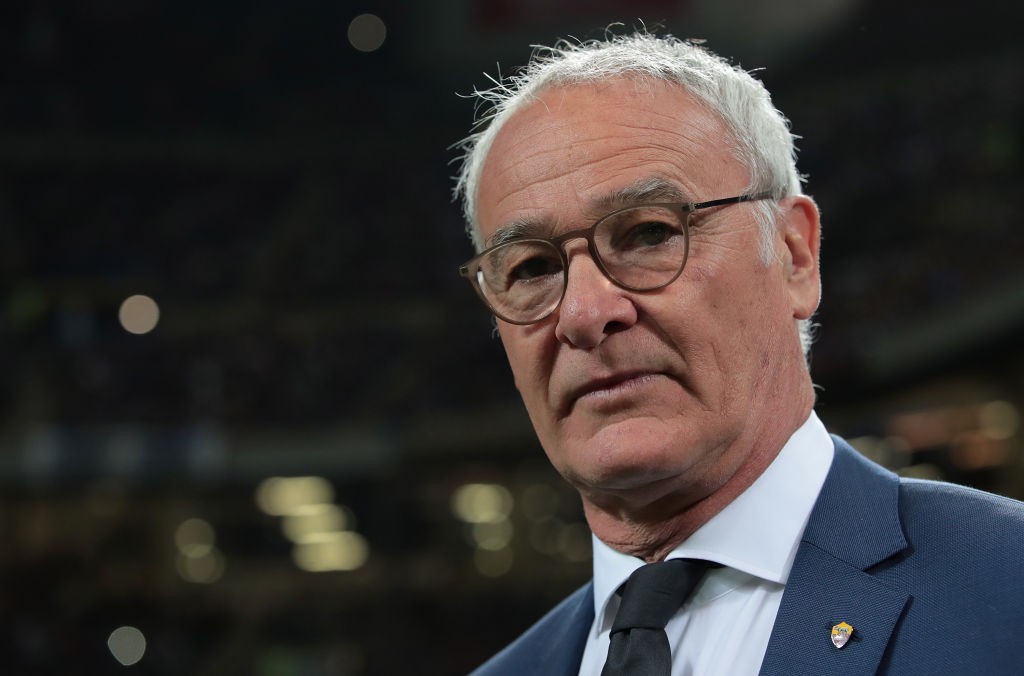 Ranieri likes to play with two defensive midfielders who are good on the ball, plus two natural wingers and a centre-forward, while it is the playmaker position that often changes.
Depending on the opponent, he uses either a midfielder pushed up into that position (such as Javier Pastore) or someone who offers more in the final third (like Nicolo Zaniolo or Patrik Schick did).
Also, once he has established a centre-back and full-back pairing, he tends to stick with them, preferring more experienced players.
Likely XI (4-2-3-1): Donnarumma; Calabria, Musacchio, Romagnoli, Hernandez; Kessie, Bennacer; Suso, Paqueta/Rebic, Leao; Piatek.
Rudi Garcia
Another manager who tends to line up in a 4-2-3-1, Garcia doesn't tend to use two out-and-out holding midfielders.
Instead, the former Roma and Marseille boss prefers one anchor plus two more creative players in there too, with one given the license to roam forward (as Miralem Pjanic was at Roma) and create in the final third.
Aside from that though, Garcia is similar to Ranieri in preferring to use natural wingers and a centre-forward, though he has in the past shown willingness to adapt the back four – particularly at full-back – to the opposition.
Likely XI (4-2-3-1): Donnarumma; Conti, Caldara, Romagnoli, Rodriguez; Biglia, Bennacer; Suso, Paqueta, Bonaventura; Piatek.
Stefano Pioli
If Garcia's teams have a tendency to drift into a 4-3-3 at times, then Pioli is a manager who actively encourages his teams to play with that shape.
Milanisti will of course remember it as the formation used extensively by former head coaches Vincenzo Montella and Gennaro Gattuso, and this isn't too dissimilar.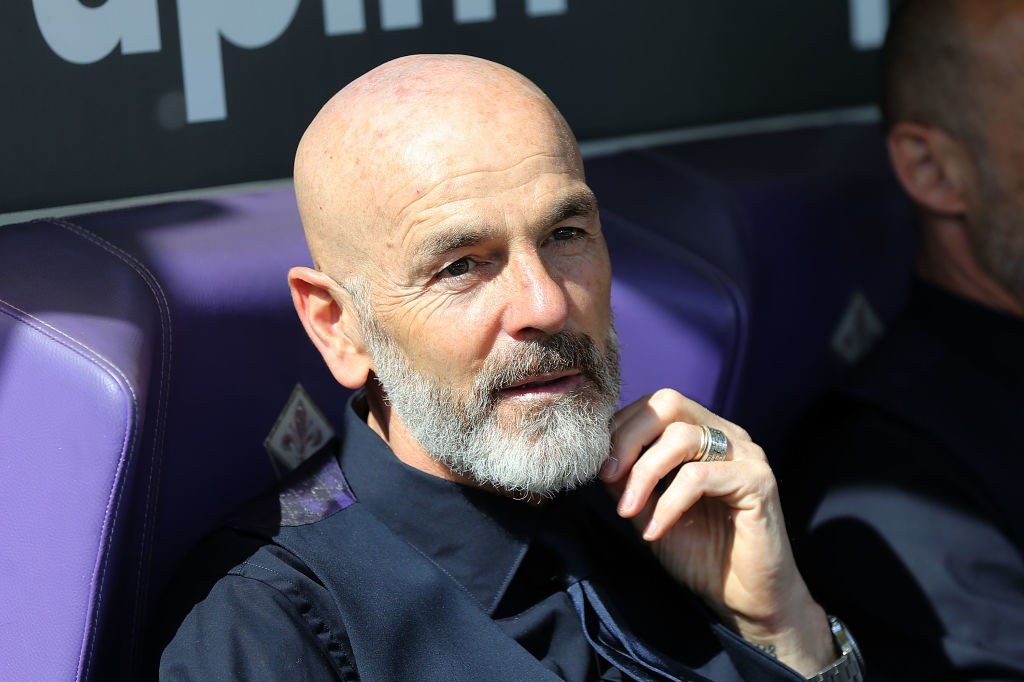 Pioli likes a consistent back four with a regista, plus two midfielders slightly ahead – one more creative – then two wingers and a centre-forward.
Some would argue it is similar to the system which Giampaolo has leaned towards recently, but Pioli tends to be more methodical in team selection and the use of round pegs in round holes.
Likely XI (4-3-3): Donnarumma; Calabria, Caldara, Romagnoli, Hernandez; Kessie, Biglia, Paqueta; Suso, Piatek, Leao.
Marcelino
The previous three mentioned in this list are not wildly varied in terms of the way they set up, but former Villarreal and Valencia boss Marcelino has a different approach.
The 54-year-old was sacked by Valencia after three games this season but has been praised for his work, in particular his use of the 4-4-2 that seems to be a thing of the past nowadays.
Milan haven't used that system regularly since Sinisa Mihajlovic tried it back in 2015-16, so it's difficult to imagine the current squad lining up in that formation.
The back four is likely to be those who can provide options going forward, given the potential overlap with the wide midfielders, but the interesting area is the midfield pairing.
Whether he would choose to go with two 'No.6' type players who are comfortable on the ball, or if a more combative or even creative player could be thrust in there is a bit of an unknown.
Nonetheless, we've given it our best shot.
Likely XI (4-4-2): Donnarumma; Calabria, Caldara, Romagnoli, Hernandez; Suso, Kessie, Bennacer, Bonaventura; Leao, Piatek.
Luciano Spalletti
Finally we reach the most likely candidate, at least according to the vast majority of reports.
Spalletti is of course remembered for his spells at Roma and Inter, where over the last four seasons he has finished 3rd, 2nd, 4th and 4th.
The 60-year-old tends to go with a 4-2-3-1 as half of this list do, but he has been known to occasionally use a three-man defence depending on the circumstances.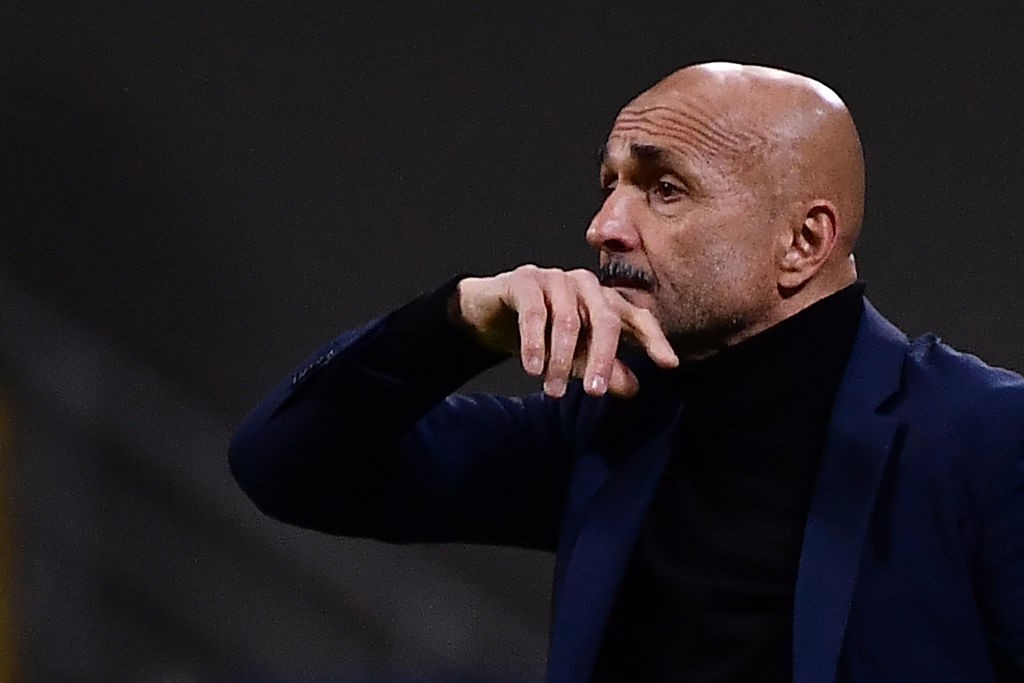 One thing Spalletti likes to do is pack the midfield against strong opponents, and when the time is right push the most creative one up (like Radja Nainggolan did at Inter) in behind the strikers and alongside the wide men.
He also puts a heavy emphasis on ball retention and getting the wingers as involved in the build-up as possible, sometimes functioning as inside forwards.
Ivan Perisic was heavily relied upon, and we can expect the same regarding Ante Rebic.
Not only is Spalletti the best fit for this squad, but given the intentions of the club he is the ideal choice overall.
Likely XI (4-2-3-1): Donnarumma; Calabria, Caldara, Romagnoli, Hernandez; Biglia, Bennacer; Suso, Paqueta, Rebic; Piatek.