AC Milan have been one of the most interesting teams to look at tactically since the lockdown last year, with the team having transitioned from fighting for the top half to fighting for top spot.
The wonderful Pythagoras in Boots on Twitter have compiled a thread analysis the attacking tactics, build-up play and weaknesses of Milan's game this season, explaining where Milan have gotten their tactics right and where there is need for improvement.
The basics
Milan lineup in a 4-2-3-1. The right full-back goes forward, but often tucks inside to form a back three to accommodate Hernández. Tonali is box-to-box while Kessie stays deeper. The wide players can stay wide or cut inside, while Calhanoglu operates as a pure No.10.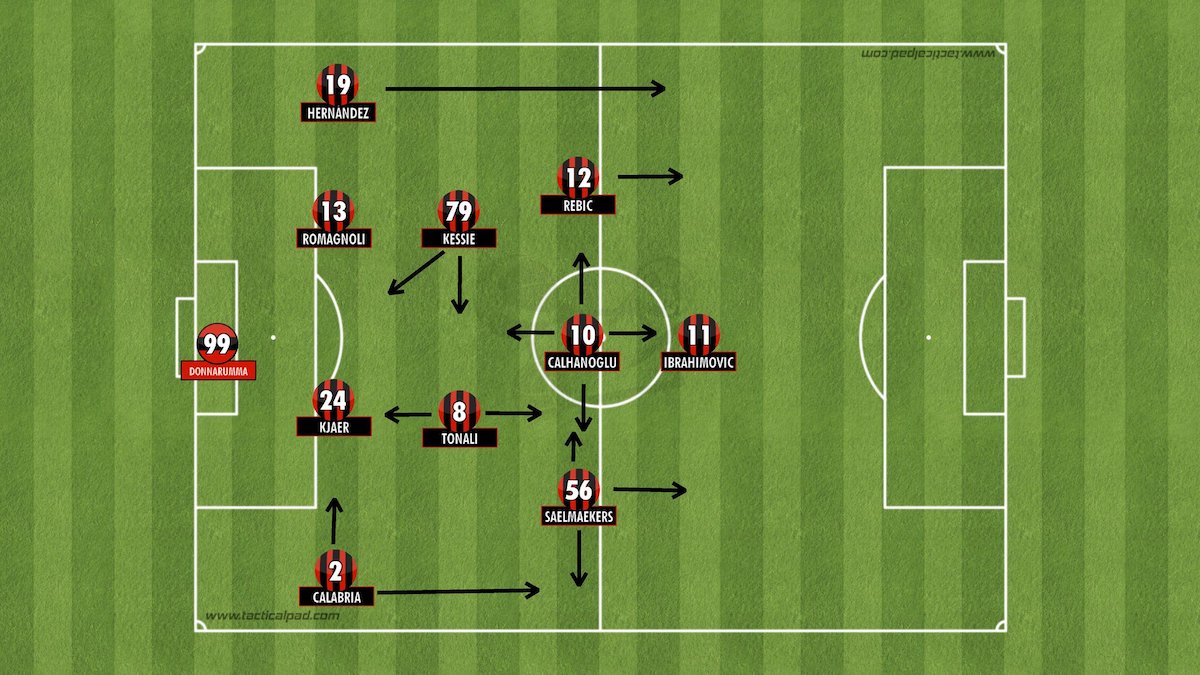 Milan prefer to attack through the middle feeding Calhanoglu and Ibrahimovic. Theo Hernández in recent weeks has been encouraged to move inside midfield when he has possession of the ball, as we see below. Milan attack centrally while keeping their options out wide open.
Theo's role
Milan use the width provided by Hernández to draw the opposition press while the Milan players fill the space left behind. This allows Milan to move the ball into the central areas quickly from the wing.
Theo will only enter midfield at the start of the build-up phase, as it's the safest time for him to do so. As the ball moves up the pitch, so does he. He can play in a midfield role well enough to be relied on to create chances as we saw against Napoli.
The use of Hernández does have its downsides. Milan like to attack centrally, so teams set up a low-block against them and force Milan wide. When Milan goes wide, the opposition press and attack the space left behind Theo who is caught out of position.
Build-up play
Milan build up in one of two ways. First, either with both double-pivots dropping deeper to create a 5v2. This ensures a secure way of starting and maintaining possession. It also forces the opposition to press in order to win the ball.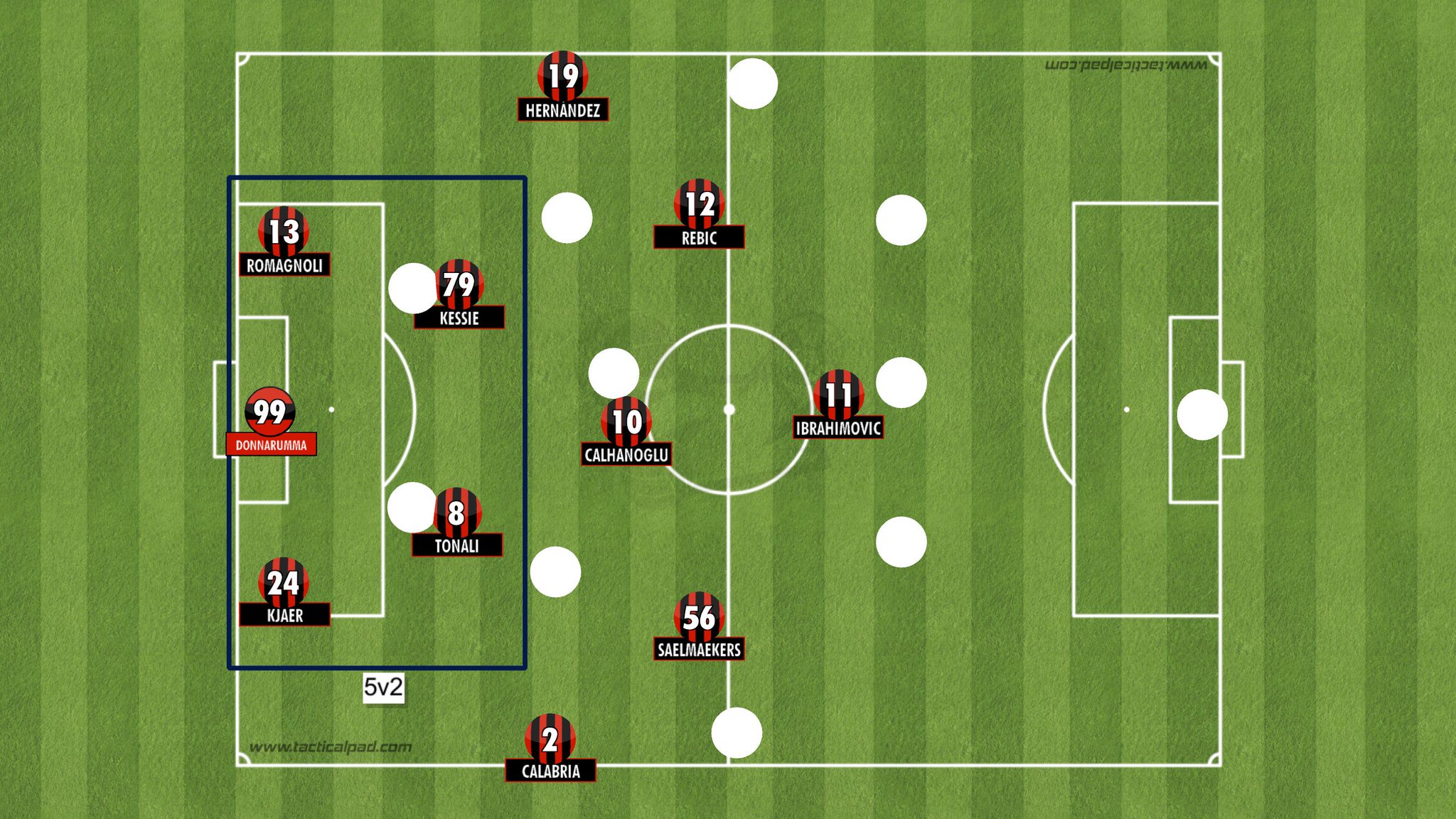 Second, if the opposition decide to commit another to create a 5v3 instead of a 5v2, it leaves space for Hakan to drop into. MIlan's build-up is impeccable. Tonali and Kessie do a fine job in ensuring that their side moves the ball from the first third to the middle third easily.
Here is how Milan build-up against high pressing teams, Calhanoglu provides a great out ball and has the touch and awareness to receive this ball comfortably.
Conclusion
In summary, Hernández is a liability in a four-man defence. A third centre-back would help. Yet there are signs that this team is special. Dalot and Rebic have done their bit, and the midfield consisting of Kessie, Tonali and Calhanoglu is efficient and creative.
Regarding the players used in the thread, it is Milan's best starting line-up. Given how many injuries the team have suffered as of late and players coming in and out of form these players have been the most consistent. Once Zlatan returns, Milan should be back to their fighting best.