Milan came from behind to thrash Dudelange 5-2 midweek in the Europa league giving them a much needed three points in the group stage as well as momentum going into the league against Parma on Sunday.
The injury crisis continues for Milan but it seems they are able to adapt. Last time in the league against Lazio, Milan took a late lead but conceded an equalizer even later, however this keeps them in the race of a Champions League spot.
While in 5th, Milan faced 4th last week. This week they are still in 5th and face 6th who have the opportunity to jump the Rossoneri; as Gattuso said "there are no easy games."
TEAM NEWS
According to reports, Gattuso is going to be changing the formation once again, only this time it is changing back to the classic 4-3-3. The decision does come as a surprise, as no defender has recovered from injury so Milan is still short on CB players.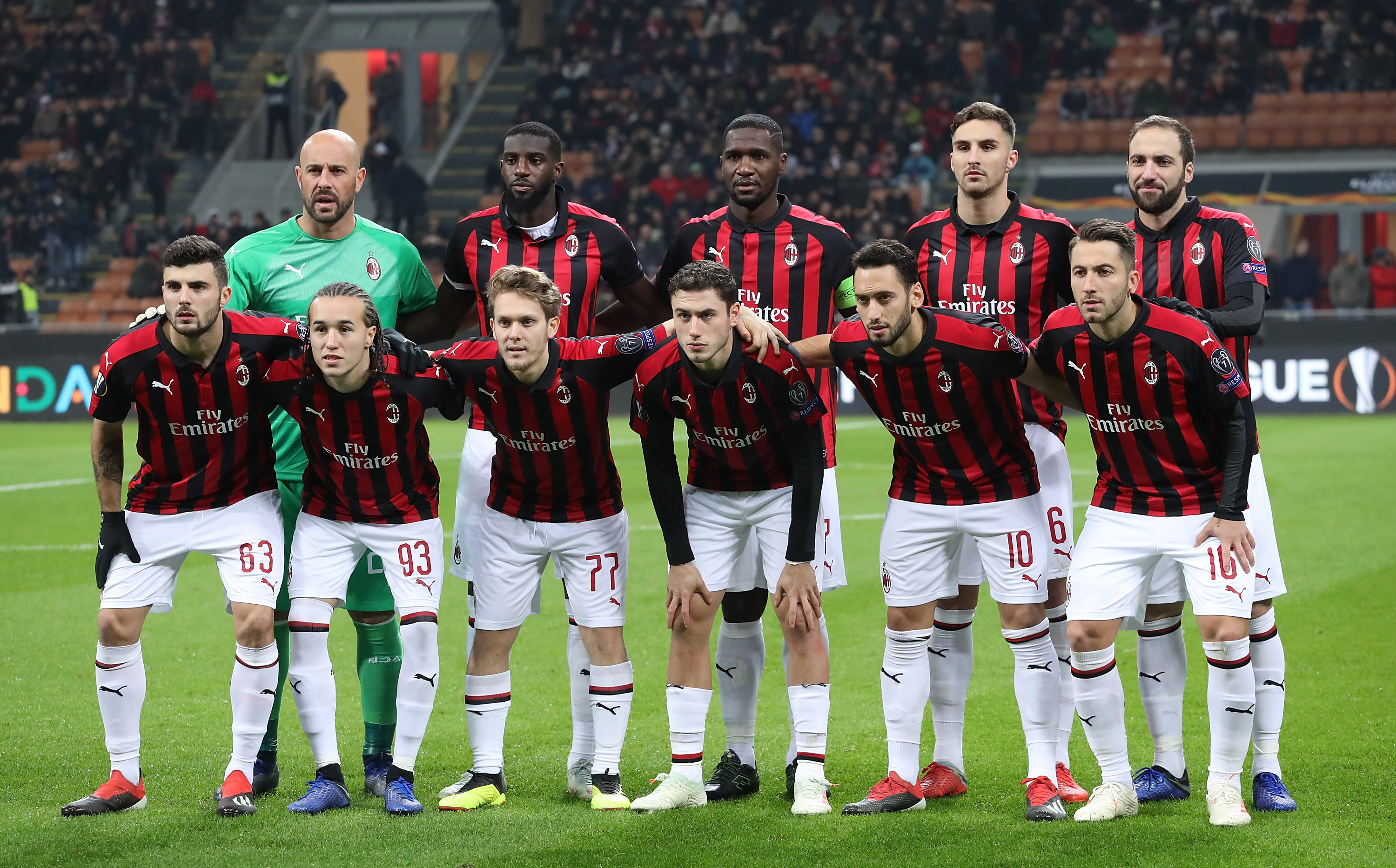 The back line is expected to be Calabria at right back, Abate getting his second go as a center back, Zapata and Rodriguez to round it out. The midfield could become a problem as Bakayoko's success has come since the change to a double pivot midfield but now he is forced back into the Mezz'ala along side Kessie with Mauri getting a Serie A start as a regista, against his old club.
Likely Milan starting XI (4-3-3) Donnarumma; Calabria, Abate, Zapata, Rodriguez; Kessie, Mauri, Bakayoko; Suso, Cutrone, Calhanoglu.
THE OPPONENTS
Parma have gone through some incredible tough times, finding themselves bankrupt and defunct; they rebranded themselves and started in Serie D and have since worked their way back up with this being their return season to Serie A.
Currently sitting in a Europa League spot at 6th, their goals have come mainly through Gervinho, who returns to Serie A this season after spending two years in China.
Likely Parma starting XI (4-3-3) Sepe; Iacoponi, Alves, Bastoni, Gagliolo; Barilla, Scozzarella, Grassi; Siligardi, Inglese, Gervinho.
LAST TIME OUT
Last time out Milan faced Dudelange in the Europa League group stage. They were victorious 5-2 in a come from behind second half at the San Siro. This put them second in the group, one point off the top. Given head to head and goal difference, Milan will advance in an situation except a loss greater than by three goals to Olympiacos in the final group stage game later this month.
Parma, void of European competition, did not play midweek but were successful in a 2-1 victory of Sassuolo which moved them into the 6th place spot, just two points behind Milan, a win on Sunday would push them above the Milanese outfit.
KEY PLAYERS
Suso thrives best in the 4-3-3 formation, while still effective in all the others Milan have tried recently, this is where he does best and returning to the formation will certainly bring out the best in the Spaniard.
PREDICTION
Milan and Parma both view this as a must win game and are totally capable of coming away with a victory. I believe Milan will succeed however, as Suso is switching to his preferred position and Hakan Calhanoglu showed his return to form last time out as well.
Milan 3-2 Parma