Milan faces off against midtable Austria Wien in yet another push to finally qualify to the knockout stages of the Europa League.
---
Date: Thursday, 23rd November 2017
Time: 21:05 CET
Venue: San Siro, Milan
TV Info: BT Sport 3, Rai America, PremiumSport 1 HD
---
In the space of a month where Milan had to face an unrelentless onslaught of high-level fixtures in the league – Juventus, Sassuolo and Napoli, their Europa League group stage tie comes as a much-needed punctuation for a side that has managed three points in three games.
Vincenzo Montella, the perennially under-fire manager, will be looking to secure a win at home to kick the Rossoneri into the last 32 of the Europa League and to digress the fan's focus away from his team's poor form before yet another crucial league game against Torino.
The opponent for the late night kickoff, Austria Wien, are also on a disastrous form in the Austrian Bundesliga. They currently lie 6th in their league after a horrid last five games – a run which saw the capital city side gain a single, meagre point.
THE TEAM
Determined and resolved, the Rossoneri have recently looked to picking themselves up after loosing all their games against the top six teams in the Serie A. Following a convincing win against usual bogey team Sassuolo, and a hard fought game against Napoli which ended in a one-goal margin of defeat, it remains to be seen if this is just another bump in confidence in Milan's season of ups and downs.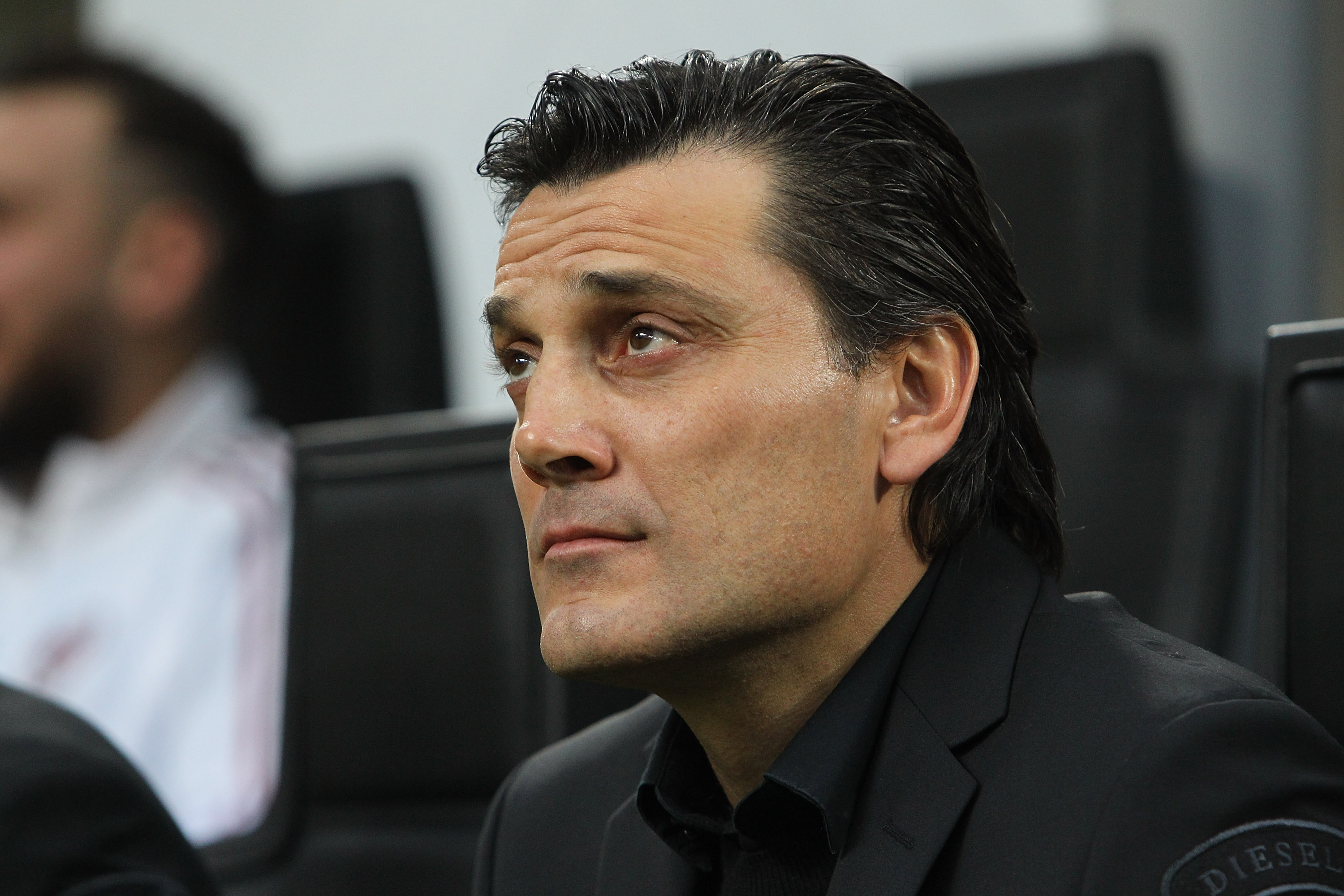 The team selection for this decisive match against the Viennese side seems to be another case of Montella-ism. His seemingly experimental and 'adventurous' method of squad selection which has had the Milan faithful bemoaning his existence at times finds another outlet in this match.
Starting with the big omissions from the squad list, defenders Alessio Romagnoli and Ignazio Abate, as well as the Spanish forward Suso are missing from the list.
The veteran vice-captain Abate is missing due to pain in his achilles tendon while Suso is out for two matches after injuring his back during the Napoli game. Romagnoli, on the other hand, is reported to be feverish.
Squad List: A. Donnarumma, G. Donnarumma, Storari; Antonelli, Bonucci, Gómez, Musacchio, Rodríguez, Zapata; Biglia, Bonaventura, Borini, Çalhanoğlu, Gabbia, Kessié, Locatelli, Montolivo; Cutrone, Kalinić, André Silva
The starting eleven follows a typical selection of the best perfoming available players for a Europa League match. In goal and defense, Donnarumma and a back three of Zapata, Bonucci and Musacchio will look to keep up Milan's small streak of two Europa League cleansheets.
The midfield quintet features the oft-dysfunctional duo of Kessié and Biglia as the midfield anchors. It is games like these, however, that are crucial for building the chemistry between these two very different midfielders.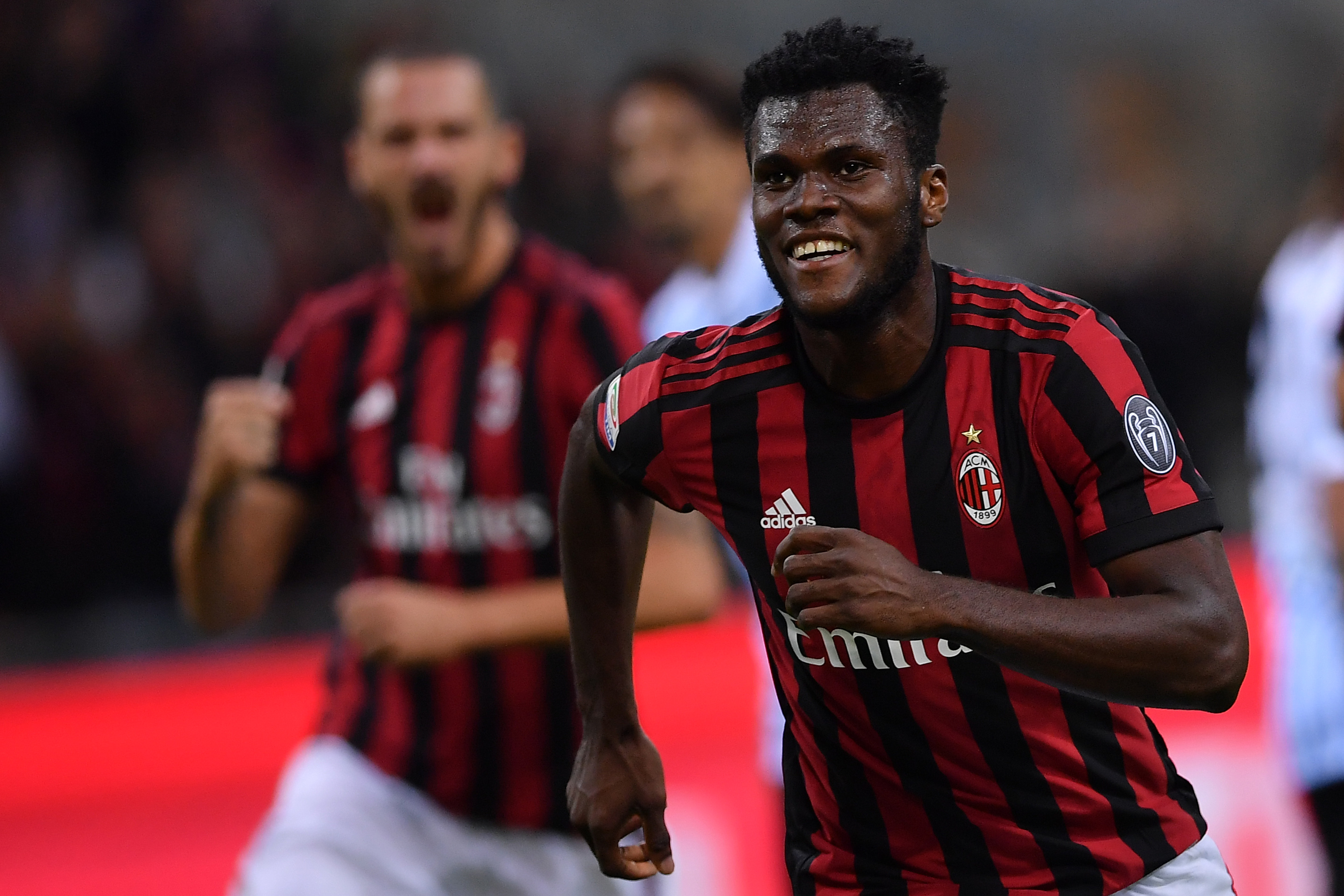 They are complimented by Çalhanoğlu, who so far has been a shadow of his himself ever since he decided to wear red and black. The Turk is expected to play the role of a trequartista this match. Borini and Rodríguez make up the rest of the five-man midfield as wing-backs operating on the right and left flanks respectively.
André Silva and Cutrone round off the starting eleven as these two seek to continue their Europa League heroics, which has seen the young pair finding the net five times in the Europa League group stage thus far.
Expected AC Milan XI (3-5-2): Donnarumma; Musacchio, Bonucci, Zapata; Borini, Biglia, Çalhanoğlu, Kessié, Rodríguez; André Silva, Cutrone
THE OPPONENT
Austria Wien, hailing from the Austrian capital of Vienna, will be determined to clinch a second place finishing in the Europa League Group D ahead of Greek side AEK. A win here at Milan will see them propelled to second place, so long as Rijeka manages to get at least a tie against AEK.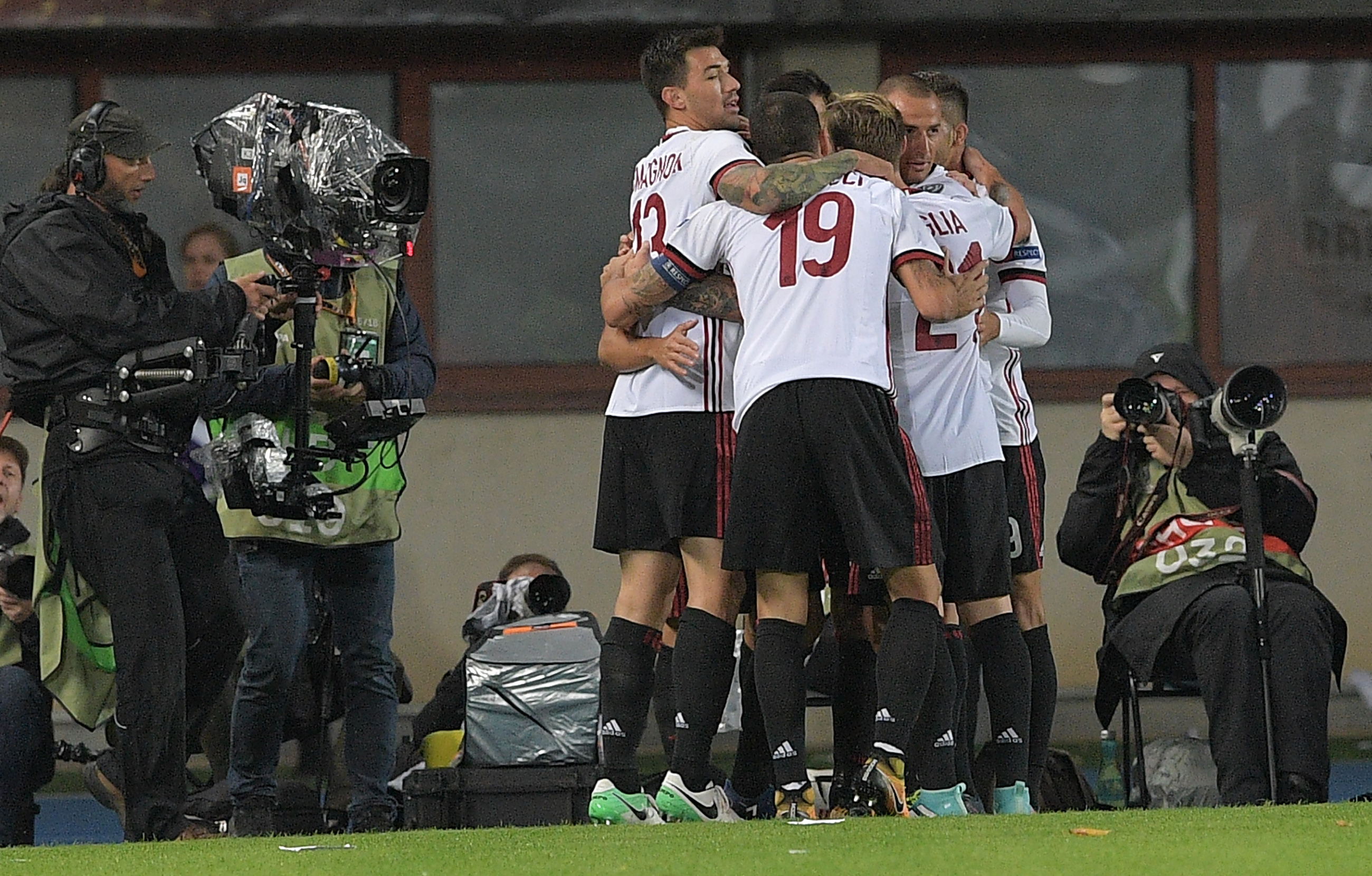 Recent history will be against the Austrians, however, as the last time the two teams met resulted in a 5-1 Milanese romp over Austria Wien. The presence of André Silva in Milan will definitely add to their worries as they try to stop the Portuguese from scoring another hat-trick against them.
LAST TIME OUT
Milan suffered an agonising defeat at the hands of the unstoppable Napoli, a result which meant that Milan have lost to all top six sides in the Serie A. The Rossoneri will be looking to bounce back from the loss.
Austria Wien are currently 6th in a 10-team league, with recent results like a 1-3 loss to the current 9th placed team in the Austrian Bundesliga adding to their disastrous season.
PREDICTION
Lightning doesn't strike twice in the same place, but André Silva just might. Milan, though weakened by the resting of key players, will still prove to be too much for Austria Wien to handle.
Prediction: Milan 3-0 Austria Wien