The Rossoneri will face a very tough test on Thursday night as they travel to The Emirates for the second leg of the Europa League Round of 16.
Milan are back to winning ways after a 94th-minute header from Andre Silva on the weekend against Genoa, which will boost some much-needed confidence back into the players. Milan will be heading into this tie 2-0 down on away goals making this match a mountain to climb from the first whistle, but European football is no stranger to momentous comebacks or surprise upsets.
Manager Gennaro Gattuso is optimistic and insists his team haven't given up hope yet and have a chance of progressing into the next round, despite the defeat in the first leg. Gattuso stated, "We've still got a 30 percent chance of going through and we're not going to London for a holiday. We need to respect our glorious shirts."
This will be the 8th encounter between the two clubs. Milan have won 2 games, Arsenal have won 3 games and 2 have ended as a draw. This time around Milan will go into this contest with nothing to lose and Arsenal with everything to play for. It seems as if it will pan out to be a tense but entertaining affair.
THE TEAM
Gattuso is looking to adopt a different approach and make a few changes to the team that played the first time around against Arsenal.
The Italian manager will have to do without the injured duo Ignazio Abate and Davide Calabria. Andrea Conti is still injured and not eligible to play but he will also join the team in London.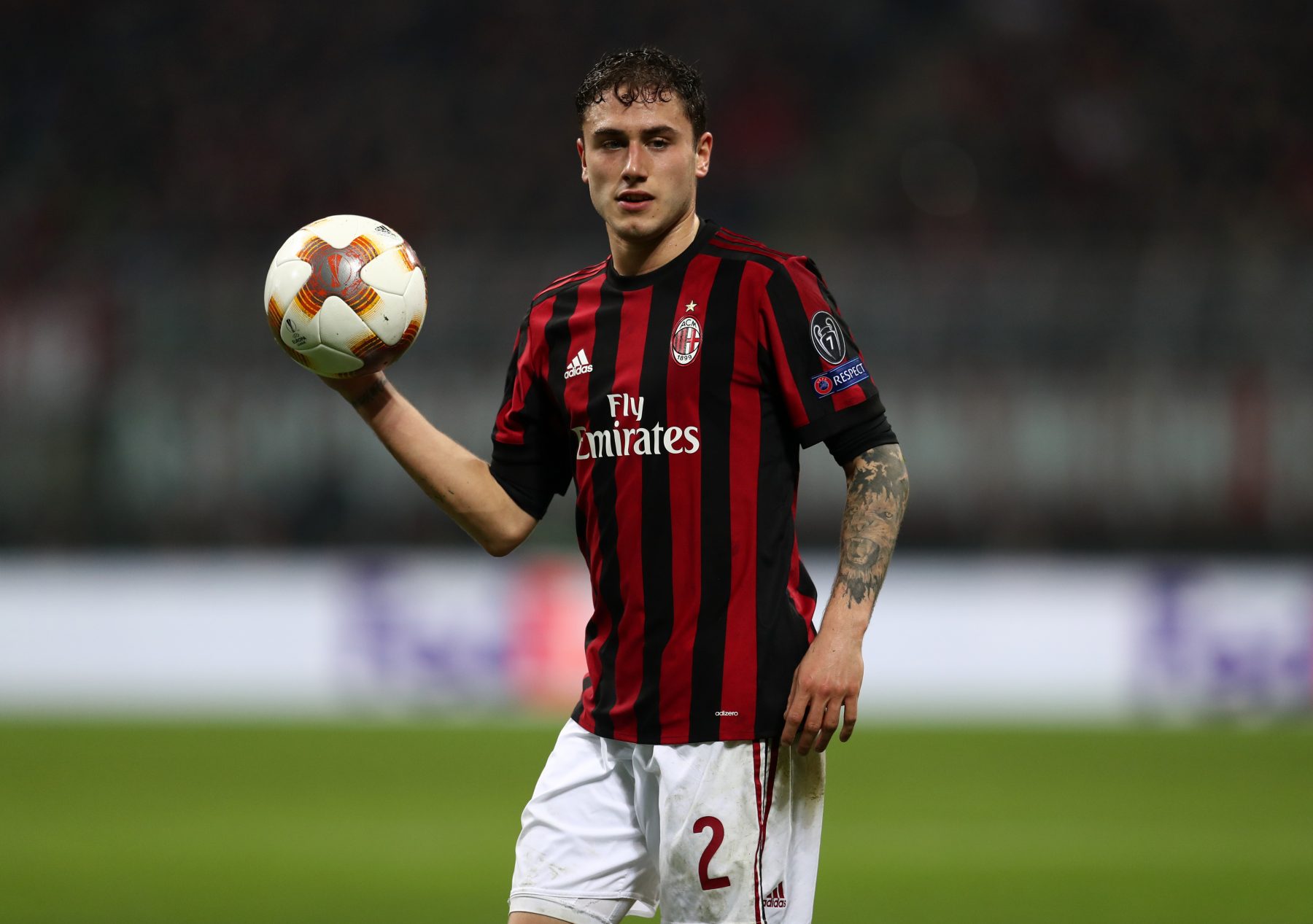 Having said all, it's been reported that Gattuso could experiment with his squad and implement the use of a 4-4-2 formation over the usual 4-3-3. A four-man defensive line of Zapata, Bonucci, Romagnoli and Ricardo Rodriguez in front of G.Donnarumma.
In the midfield, Suso and Calhanoglu will most likely be pushed out wide occupying the flanks with Biglia and one of Montolivo and Kessie in the centre.
On to the attack, most Milan fans would like to see the pairing of Cutrone and Silva up front, which would be great in order to press high and inject more pace into the attack. Currently, those two are the favourites to start but Kalinic is a possibility.
Probable AC Milan XI (4-4-2): G.Donnarumma; Zapata, Bonucci, Romagnoli, Rodriguez; Suso, Kessie (Montolivo), Biglia, Calhanoglu; Silva, Cutrone.
THE OPPONENTS
Arsenal's home record in all competitions this season is good, playing 23 and winning 17. This could be a crucial factor in the Gunners going through as they will make life very difficult for Milan at the Emirates.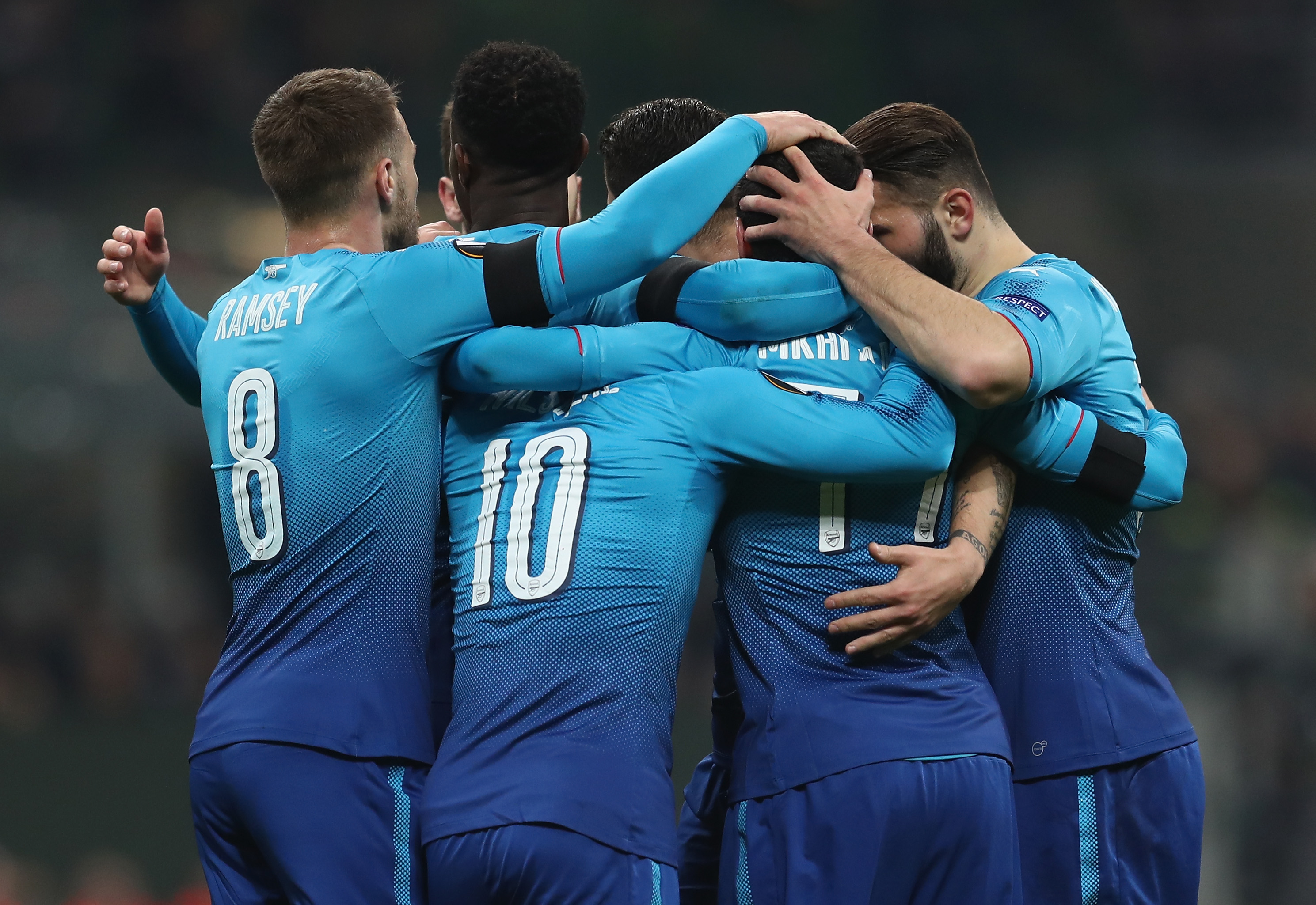 Arsenal picked up their first Premier League win in four games against Watford on the weekend. Goals from Shkodran Mustafi, Pierre-Emerick Aubameyang and Henrikh Mkhitaryan secured a comfortable 3-0 victory for them at the Emirates.
After a calamitous few weeks, it looks as though the Gunners have managed to find their feet and they're now playing with confidence and showing the quality they've been lacking.
Now they switch their focus back to the Europa League and with a 2-0 aggregate lead in the bank following an impressive win at the San Siro last Thursday, there'll be no room for any errors.
Wenger will be without long-term absentee Santi Cazorla, the injured Alexandre Lacazette and Pierre-Emerick Aubameyang who is cup-tied. Meanwhile, Nacho Monreal and Hector Bellerin could potentially be brought back into the XI after recovering from injuries. 
Probable Arsenal XI (4-2-3-1): Ospina; Bellerin, Mustafi, Koscielny, Monreal; Xhaka, Ramsey; Wilshere, Özil, Mkhitaryan; Welbeck.
LAST TIME OUT
Milan last played on Sunday against a resilient Genoa team. Genoa made it tough for Milan but Gattuso's men triumphed on the last touch of the game, winning 1-0 at the Marassi. This showed that Milan don't always have to play perfect football to win and they can prevail when playing ugly.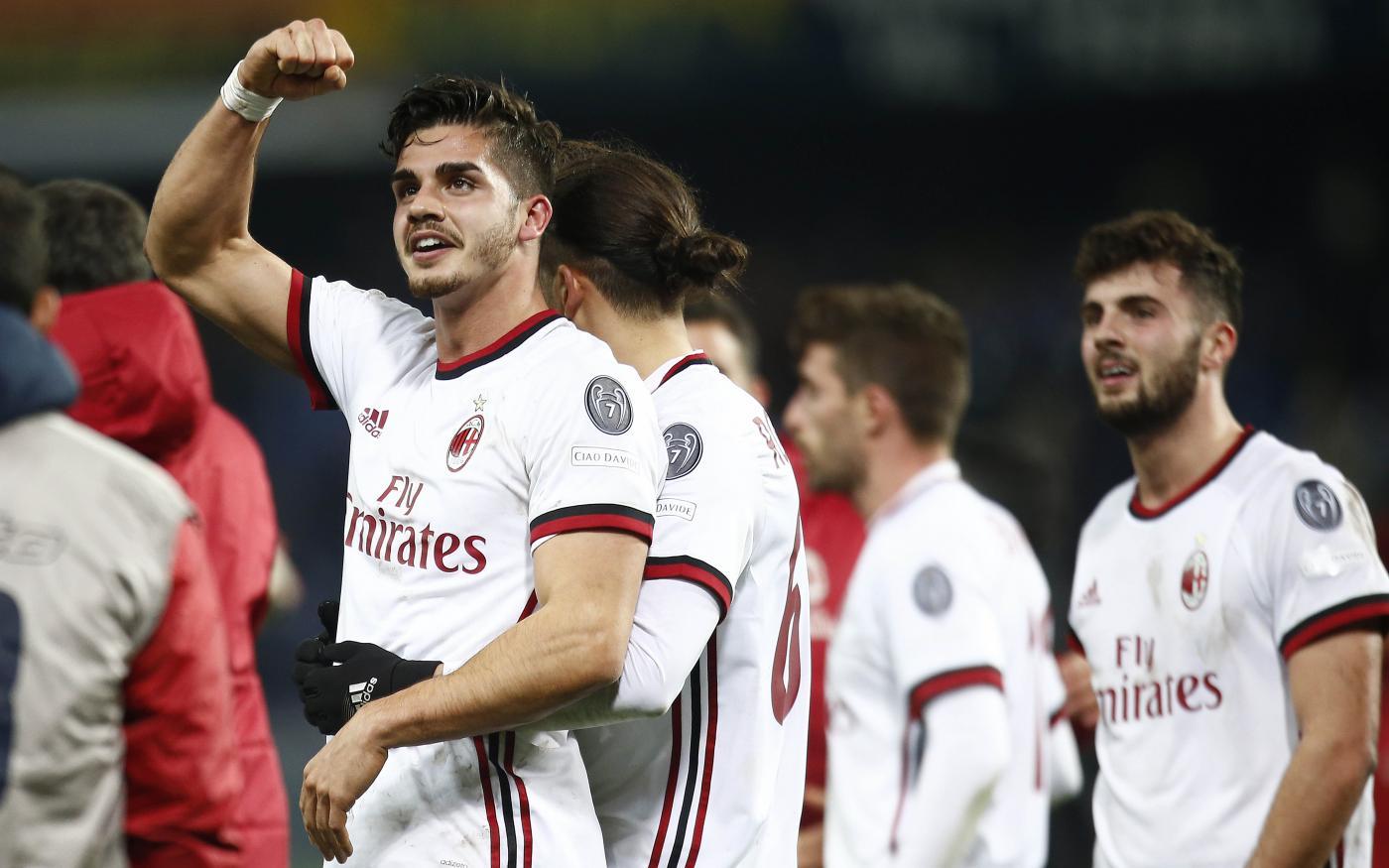 As mentioned previously, Arsenal secured a comfortable victory on Sunday at the Emirates, winning 3-0 against Watford in what was a fairly uneven game in which Arsenal were in control of.
KEY PLAYERS
For Milan, it'll be Suso. Suso has been fairly quiet and ineffective these last few games, but in the last 15 minutes against Genoa, he was the man who grabbed the game by the scruff of the neck and was determined to bring back the three points.
He really showed not just his quality that we all know he has, but his motivation to never give up and was rewarded by providing a wonderful assist for Andre Silva. The winger will have to be patient and use his creativity against a side which leaves more than enough gaps in the defence for him to capitalise on.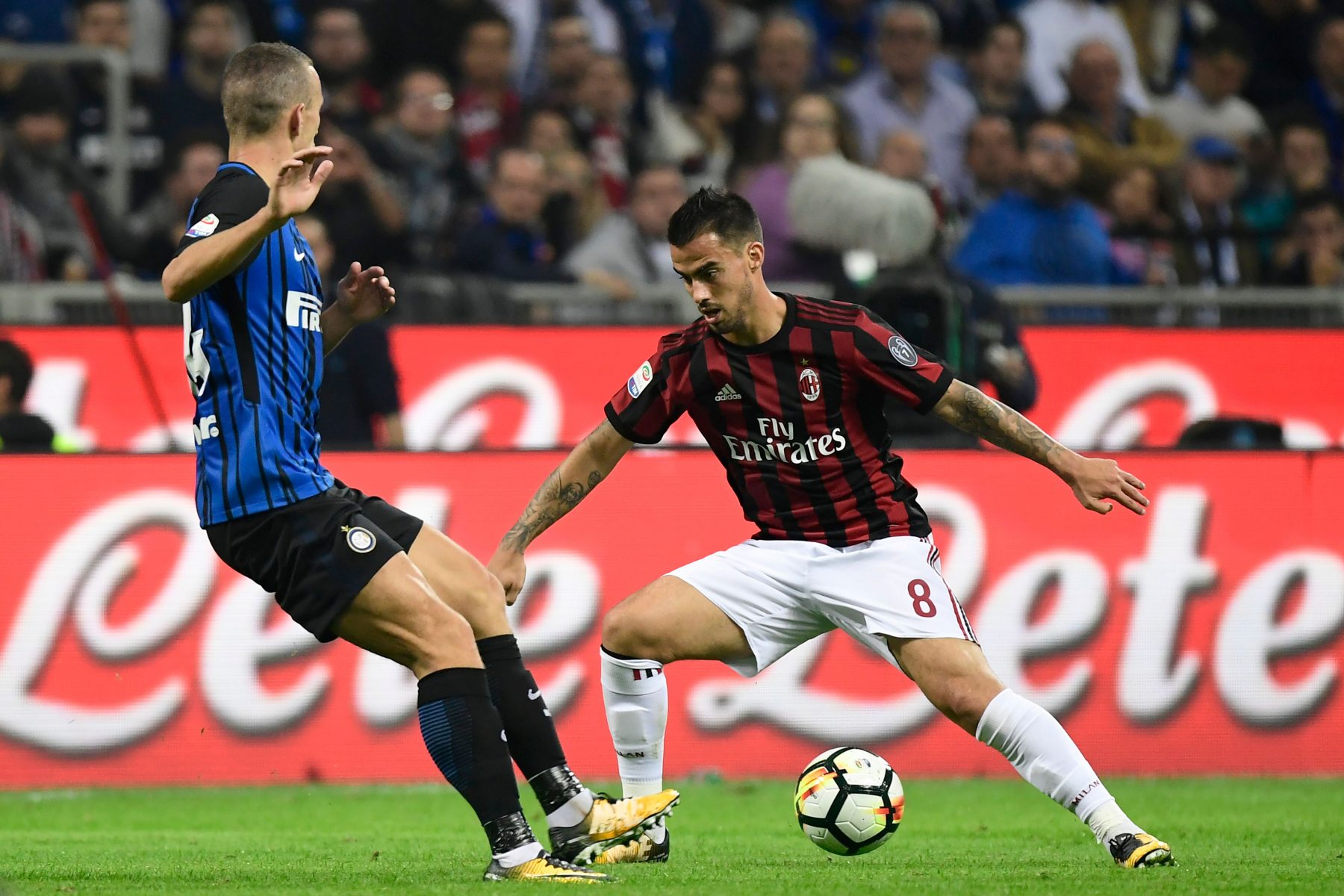 For the hosts, Mesut Özil will be one to watch out for, as he can create a lot of problems for the back four. He has exceptional positioning and uses his awareness to be in the right place at the right time.
His passing is his best attribute as in the first leg he managed to provide two assists for Arsenal and he caused problems on more than one occasion throughout the night. If Milan can lock him down and give Özil little space to work into, then they will create a big issue for the Gunners on Thursday evening.
PREDICTION
Should Arsenal try to sit back for the majority of the game then that will be at their own risk. Arsenal haven't got the defensive maturity or security to defend for the whole game, meaning they'll have to attack which will leave gaps for Milan to exploit.
The players still believe and will want to come out with a point to prove and get revenge. If Milan play anything like they did in the first leg then the tie will be over before starting, Milan will have to be patient and break the Gunners down.
There will be chances so efficiency will come into the equation as Milan can't afford to miss vital opportunities if they are to prevail.
The best thing for Milan is if they score an early goal which will rattle the Arsenal defence. Everyone knows how fragile Arsenal can be so Milan will have to bring their A-game if they are to progress to the next round.
Prediction: Arsenal 1-2 AC Milan