AC Milan Women will play AS Roma in the Coppa Italia Femminile final this Sunday. The match will take place at 20:30 CEST (11:30 am PST / 2:30 PM EST).
You'll be able to watch the game on Sky, TimVision, Milan TV, the official AC Milan app, and on the team's Dailymotion page.
Recently, Sempre Milan had the chance to speak to Samuel Bannister. Bannister writes for AS Roma and in particular, he writes match reviews for the AS Roma Women. Here, he shared insight with us and what to expect from tomorrow's match.
How would you describe Roma's overall season? Was it successful or was it a regression from last season, esp. since Roma finished fifth this year?
"I think whether this season is classed as a success or not for Roma very much depends on the outcome of Sunday's final. With a win, it would definitely be a success, but if Milan win, it wouldn't be as easy to assess it that way.
"This season for Roma was characterised by three distinct sections. In the first part of the season, their form was very mixed – not recording any consecutive wins, draws or losses until January. I think that was a consequence of not having played competitively for half a year, but obviously every team was in the same situation, so it wasn't an excuse.
"Then, 2021 started with a Supercoppa Italiana semi-final against Juventus, which went to extra time. Roma lost eventually, but that was a catalyst in showing the squad that they could compete with anyone. After that, they won 11 of their next 12 games in all competitions – including beating Juventus in the Coppa Italia semi-final – and that form has better reflected what they are capable of. The signing of Elena Linari in January was crucial; she has solidified the defence and lifted the entire mentality at the club and it was no coincidence that Roma's results improved immediately after she arrived.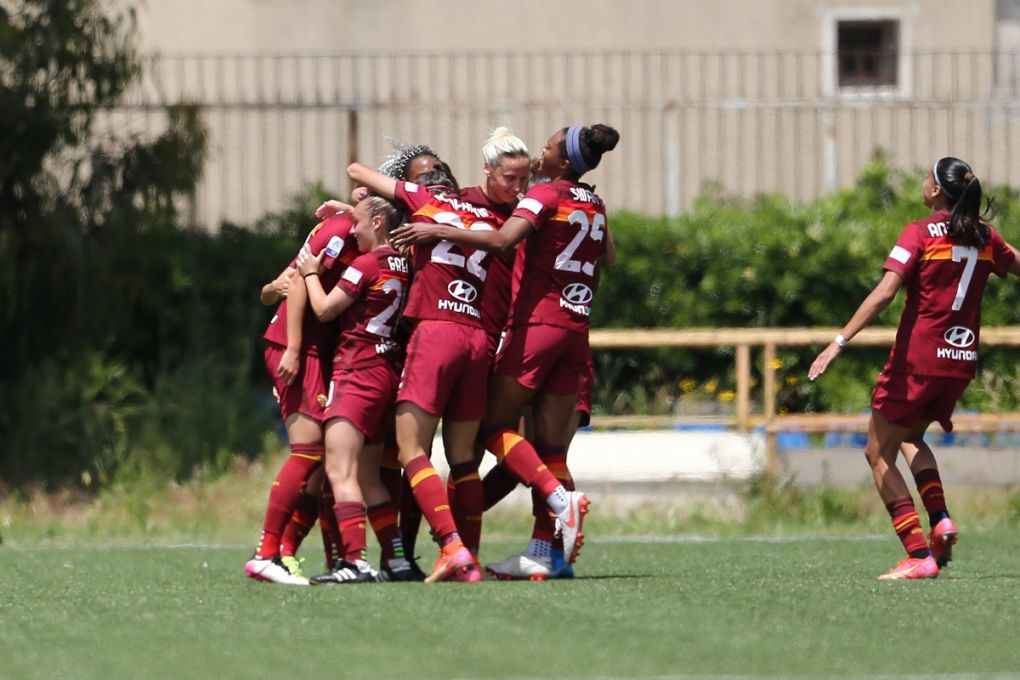 "Then, in the last five games, the form has drifted a bit – perhaps because half an eye has been on the cup final. The target now is to win that in order to classify the season as a success, but even if that doesn't happen, the form from that middle section showed strong signs of progress to carry into 2021-22, even if there was some disappointment at being overtaken for fourth place on the final day in the league."
How would you describe Roma's playing style?
"In my eyes, Roma try to play an expansive style of football, which is often possession-based but can also include a more direct approach. They like to be in control of the ball, but can switch it up. For example, a large part of the playing style sees the centre-backs or deepest midfielder (which could be ex-Milan player Manuela Giugliano) send aerial balls into the channels for the wingers – usually Annamaria Serturini and Lindsey Thomas, but it could also be Agnese Bonfantini – who are fast and like to create danger by driving inside.
"The setup is usually a 4-2-3-1 formation, that can sometimes morph into a 4-3-3. Key to the first system is Andressa Alves in the attacking midfield role, whose creativity and intelligence glues the attack together. She has just returned from injury, so Roma will be counting on her depending on how much she is able to play."
What are their weaknesses?
"Over the last few weeks, finishing has been a bit of a problem. As I mentioned, Roma like to dominate possession, but when it gets to the final third, they have sometimes encountered issues recently.
"I think that's just a matter of form, though. The main striker, Paloma Lazaro, was sensational at the start of the season but hasn't been as active in front of goal recently. If Roma can get her involved more, they will be more dangerous.
"Another concern for Roma could be a lack of depth in comparison to Milan. There aren't as many options from the bench, although coach Betty Bavagnoli has stuck with a tried and tested formula in previous big games and will be hoping her regular starters can get the job done."
How do you think they can beat Milan? And how do you think Milan can beat Roma?
"From a psychological aspect, Roma need to call upon their motivation for this match. To me, this is one of Bavagnoli's biggest strengths as a coach; she has instilled a positive mentality and team spirit into the group, which they need to channel to beat someone of Milan's stature.
"From a technical viewpoint, Roma need to play to their strengths in terms of utilising the wingers – especially Serturini. Her biggest asset is the way she can exploit spaces and arrive in the right place at the right time to finish. She scored an early goal in the first leg of the semi-final, which really relieved the pressure, so Roma should try to replicate that.
"As for Milan, I think they should pack out the midfield, where they could have a slight numerical advantage by playing their usual 3-5-2 formation. Likewise, they need to play direct; Roma's defence is strong but still developing as a unit, so it could be a challenge to have two top strikers to handle. There should be plenty of interesting battles all over the pitch."
Do you watch any games of the Milan Women? Which player has impressed you the most?
"Unfortunately, I don't get too much time to watch games as a neutral, but I have watched Milan a bit – obviously in previous games against Roma as well – and know which players to look out for.
"Everyone knows how dangerous Valentina Giacinti is up front; a top striker really makes the difference and Milan certainly have one with her.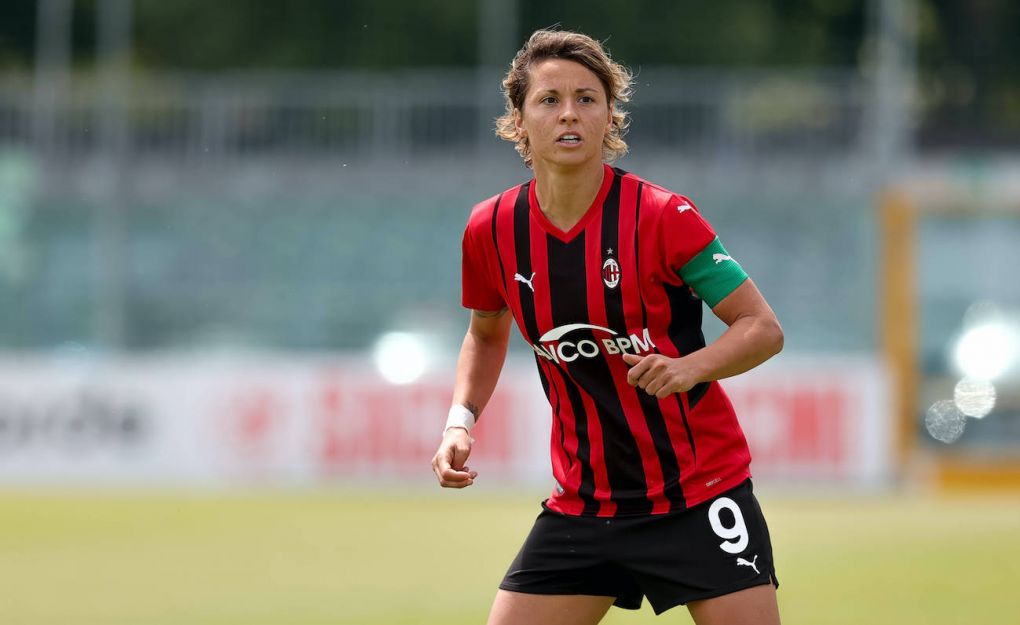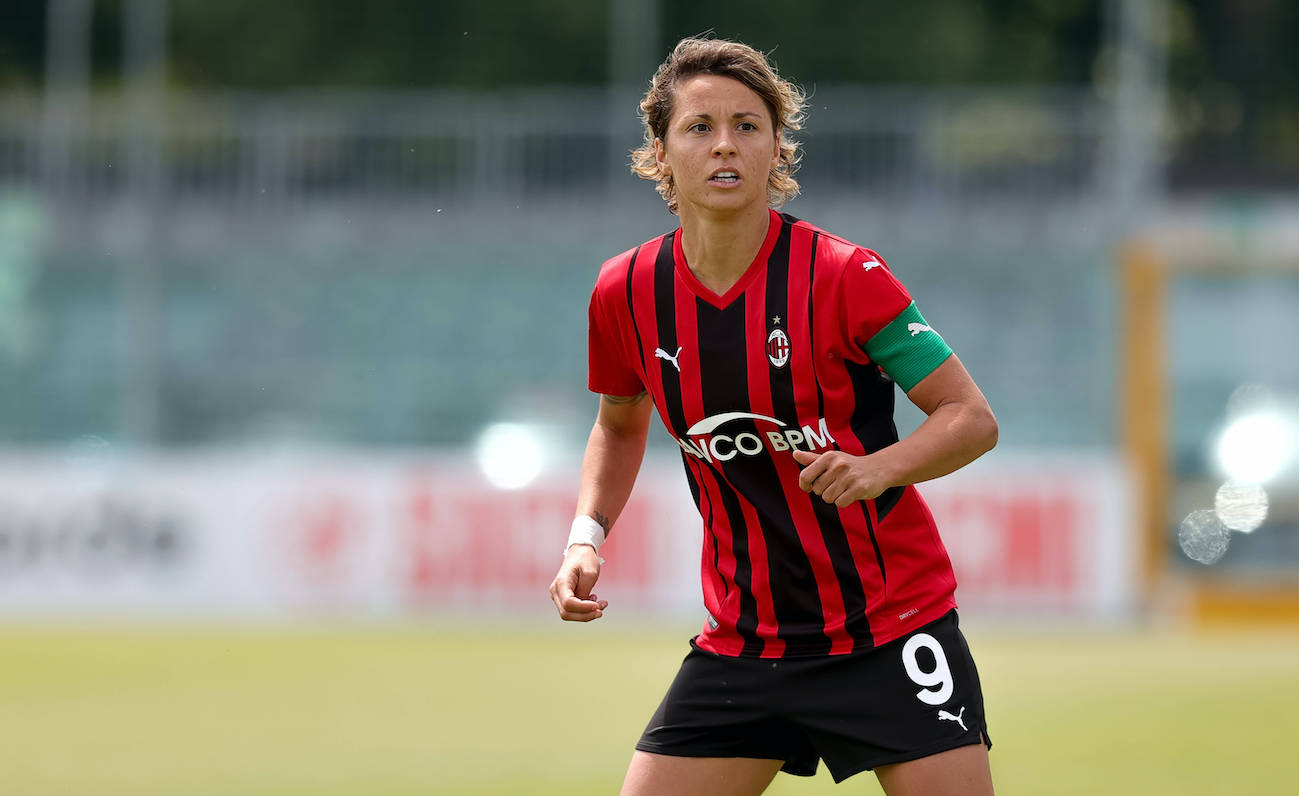 "I've also been impressed by Refiloe Jane in midfield when I've seen her play before. To me, she controls the tempo and direction of the team and Roma will have to contain her energy."
And finally, what you think the final score will be for tomorrow?
"It's going to be a close, end-to-end game and both teams will desperately want to win. Finals are always hard to call but I'll go with my heart and say 2-1 to Roma," he concluded.
READ MORE – Calabria praises 'good guy' Hernandez: "He's difficult to stop when he accelerates"