After a very unenthusiastic defeat to Udinese last Sunday, Milan are hunting for their second win this campaign when they travel to Sampdoria.
AC Milan are set for a blitzkrieg of fixtures, playing three matches in just nine days. The first of the three was an underwhelming and arguably undeserved 1-0 loss to Udinese. Now just five days later we are prepared to battle with Sampdoria, followed by Lazio four days later.
While the September schedule is tough, Montella and the boys are fully focused on the task at hand.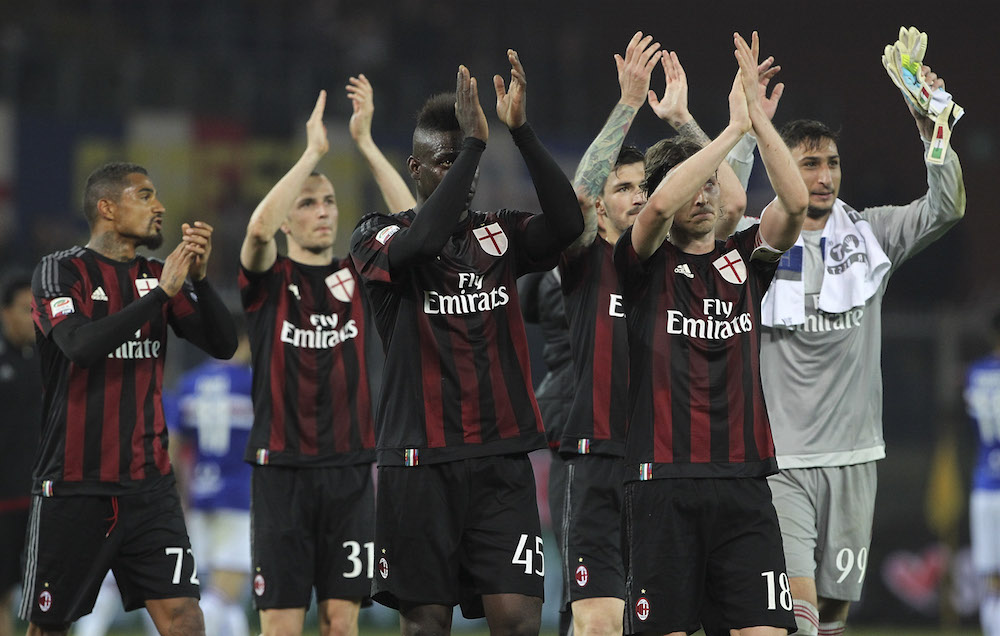 Over the last twelve meetings between the two sides Milan have won a resounding seven times; By contrast Sampdoria only claimed a single win.
Last season the two clubs clashed three times, twice domestically and once in the Coppa Italia. The Rossoneri were able to seize victory all three times with a combined aggregate score of 7-1.
Sampdoria have started the current campaign much stronger than Milan have, sitting in fifth place with six points compared to Milan with only three points in as many games.
THE TEAMS
The should be no surprise when Milan line up in the 433 once again. Last time out we saw Bonaventura return to the trident and, to be frank, failed. With Niang now back from suspension, Giacomo is welcomed home in the midfield once again.
While Vangioni has been called up, it is uncertain if he will make his debut as Davide Calabria is set to start at LB tomorrow. A position opposite his usual, personally I feel this is a mistake but only time will tell.
After a confrontation on Wednesday between Montella and Bacca, it has been reported that Lapadula will start in his place.
Probable XI: Donnarumma; Abate, Paletta, Romagnoli, Calabria; Sosa, Montolivo, Bonaventura; Suso, Lapadula, Niang.
Suspensions: Kucka.
Injuries: De Sciglio, Antonelli, Mati Fernandez, Bertolacci, Zapata.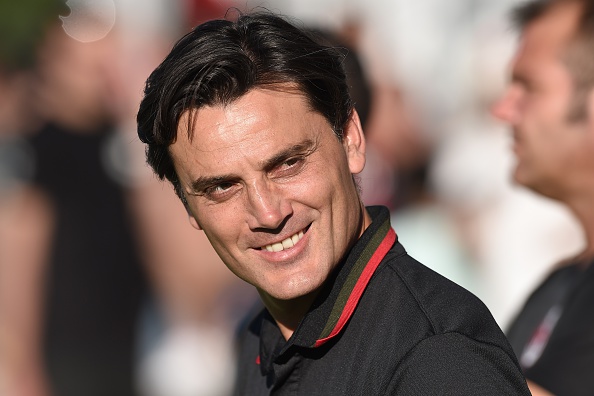 Sampdoria (4-3-1-2): Viviano; Sala, Silvestre, Regini, Pavlovic; Barreto, Torreira, Linetty; Alvarez; Muriel, Quagliarella.
PLAYERS TO WATCH
For Milan I think there are two players to keep an eye out for during the game. The first is Sosa. He debuted during the Bournemouth friendly and did exceptional then made his competitive debut starting against Udinese. While the team as a unit played poorly, Sosa was undeniably the best on the pitch up until his substitution.
The second player to watch is Lapadula. If the stories are true then he should get his first start tomorrow, and while I don't believe he will play the full ninety I do think he has a chip on his shoulder and is ready to fight for a permanent spot in the starting eleven.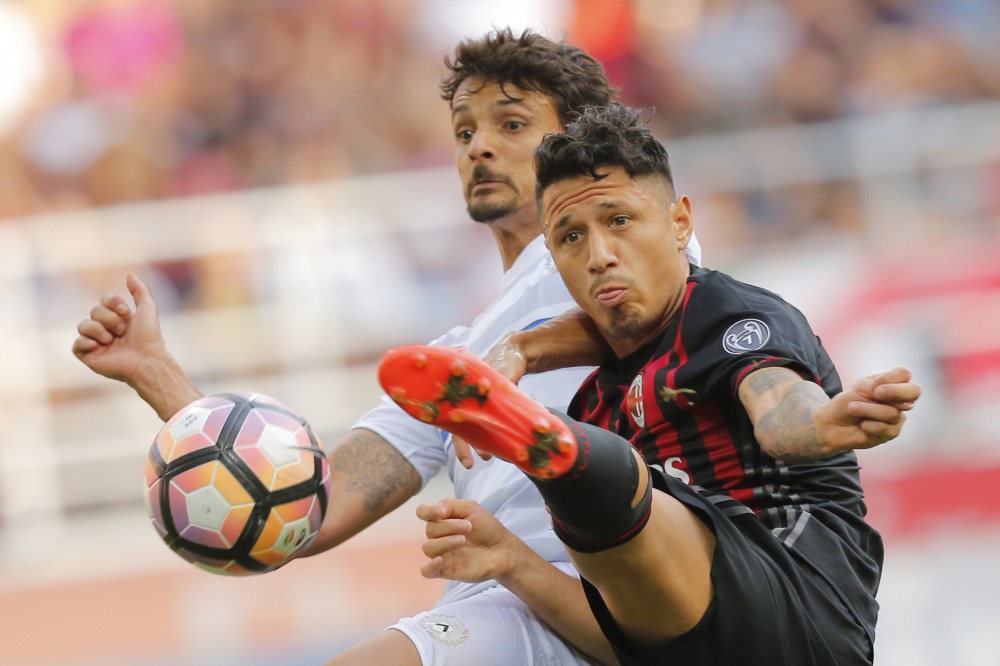 As for Sampdoria, the ever mercurial, Luis Muriel. With two goals and one assist in just three games it would seem Muriel is more than just a pace merchant.
LAST TIME THEY MET
17 April 2016. Milan took home all three points thanks to a Carlos Bacca goal that saw the Rossoneri win 1-0. Interestingly enough, Vincenzo Montella was the head coach for Sampdoria during this encounter. Lets hope he changes his fortune and can win it this time around for the good guys.
Kick-off is schedule for 20:45 CET at the Stadio Luigi Ferraris. Also note, heavy rain has been reported and a delay is very possible.