After being given a few extra days of rest due to Europa League commitment, AC Milan will play their 16th game of the season on Tuesday evening, travelling to Bologna for a must-win game.
Having failed to win their last league game, drawing against Torino, as well as being eliminated from the Europa League, the Rossoneri are in dire need of a win to regain some confidence ahead of a challenging December month. On Tuesday evening, a big win is up for grabs as Lazio lost against Atalanta on Monday. 
Heading into the game, Milan are certainly the favourites. In fact, Bologna have lost each of their last five Serie A meetings against AC Milan, though they have never lost six in a row against the Rossoneri in the top-flight. 
THE TEAM
After a period of serious injury struggles, the situation is slowly improving for Gennaro Gattuso, as Musacchio and Romagnoli are now both fully available. However, as reported by Sky Italia, it's not expected that they will be risked, having just returned. In addition to this, Abate and Zapata have performed better than expected in the centre of the defence. 
On Tuesday evening, only two changes are expected compared to the lineup in Olympiacos clash, while no changes will be made if you look at the starting eleven that faced Torino. Donnarumma will return after resting in Europa League, while he will be backed by Calabria and Rodriguez on the flanks.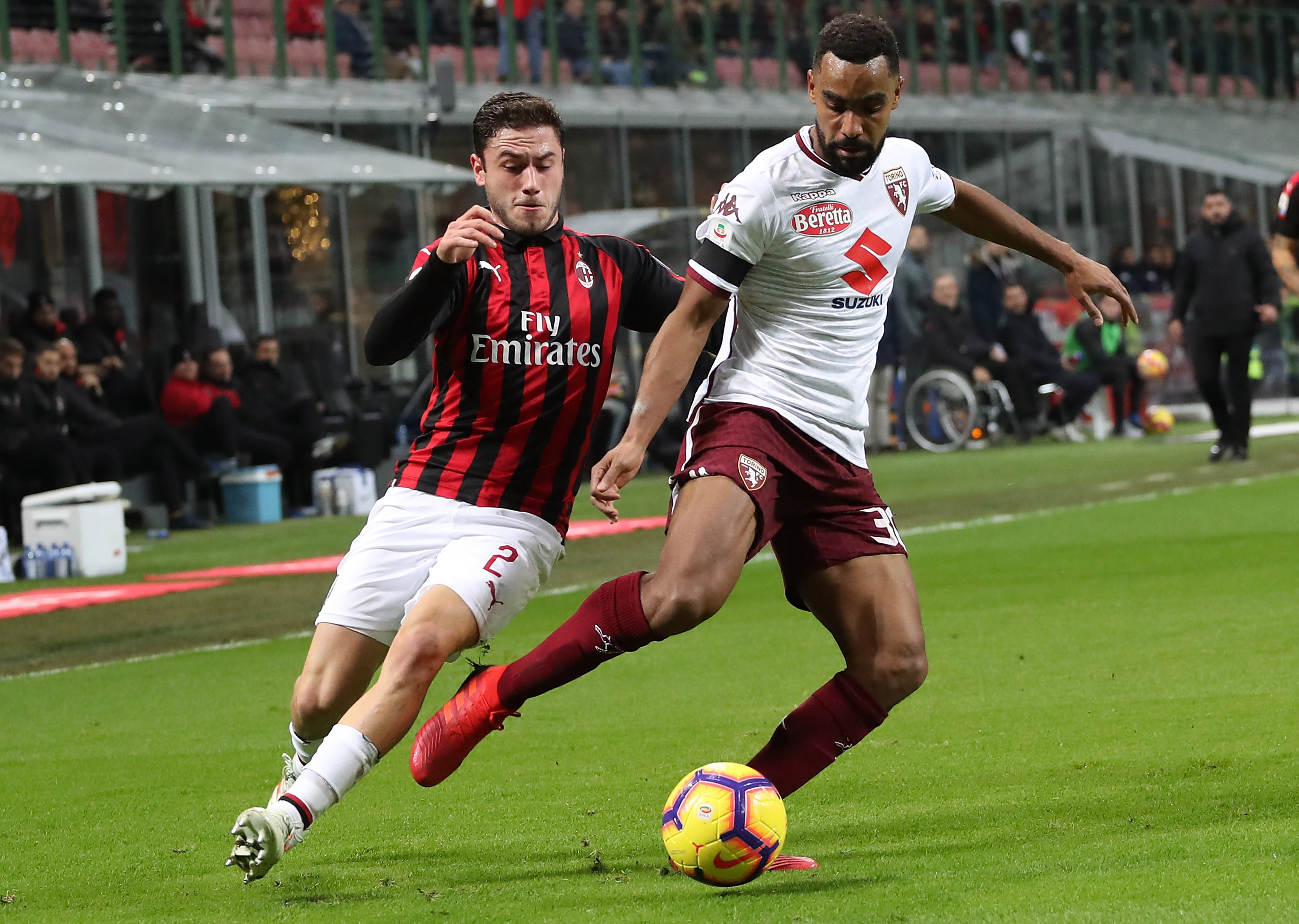 Kessie and Bakayoko will once again form the defensive duo in midfield, allowing Suso and Calhanoglu to move forward more often than not. Up front, Cutrone and Higuain will take the field, although the latter has certainly failed to live up to expectations after joining from Juventus. 
Likely AC Milan XI (4-3-3): Donnarumma; Calabria, Abate, Zapata, Rodriguez; Suso, Kessie, Bakayoko, Calhanoglu; Cutrone, Higuain. 
THE OPPONENTS
Bologna have certainly struggled in the first half of the season under the management of former AC Milan manager and player, Filippo Inzaghi. 11 points from 15 Serie A games marks Bologna's worst start to a Serie A campaign since 2008/09, not exactly making them favourites ahead of the clash. 
Their last win came back in round seven, when goals from Santander and Orsolini secured the three points against Udinese. With that said, they will be looking for a much-needed win, as a loss would be devastating for Inzaghi's future. 
LAST TIME OUT
AC Milan failed to beat Torino at San Siro last weekend, despite having several chances to decide the game. Cutrone had the best as he was left with only the goalkeeper to beat, placing it wide from point-blank range. The Rossoneri also lost 3-1 away to Olympiacos in the Europa League, which led to their elimination. 
Bologna faced 14th-placed Empoli and lost 2-1, despite the fact that former Milan man Andrea Poli brought them back to level pegging ahead of the half-time break. 
KEY PLAYERS
In times like these, it's certainly hard to say for AC Milan. It used to be Suso or Higuain, but both have dropped off as of late. Although the quality of the two players mentioned is a constant threat for the opponents, the Rossoneri's key will be in the midfield.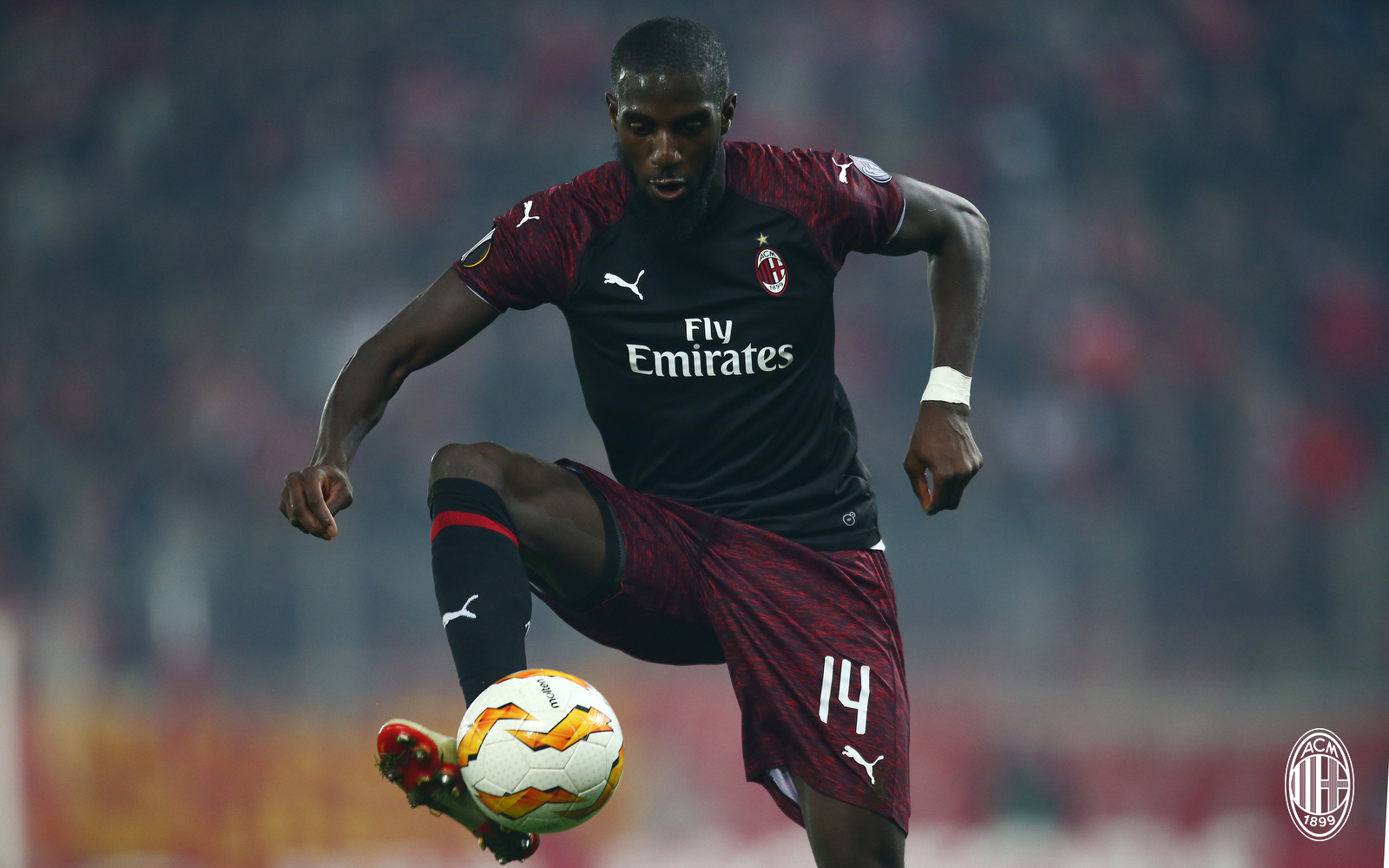 After joining from Chelsea, Bakayoko has gone from strength to strength, and tomorrow could be a good opportunity for him to boss the midfield, setting up chances for his teammates. The midfield battle is always an important one, and 'Yoko' should make sure Milan wins it. 
For Bologna, their top goalscorer Santander (four goals) will be one to keep an extra eye on for the Rossoneri defence. Abate will need to make use of his pace, as he's done so well thus far, in order to help his team keep a clean sheet. 
PREDICTION
Tough game to predict, given both sides recent form. However, it's no doubt that Milan are big favourites. With that said, I reckon they could bounce back from recent performances, and also keep a clean sheet. 
Bologna 0-2 AC Milan