AC Milan take on SPAL on Match Day 24. This match is a must-win: SPAL are in 18th place and are in bad form as the Emilian's have only gotten a measly three points out of their last six matches.
On the other end of this fixture, the Rossoneri come into this match having beaten Lazio 2-1, and tying with Udinese 1-1. With teams above Milan recently dipping in form, it is very important for the Rossoneri to keep up their good performances.
The Team
With the team picking up some positive results since the break, they will want to beat a SPAL team that has tied some big opponents as of late. In the last few matches Gattuso has kept the line up mostly the same, barring a few injuries and suspensions. In the last league match the back line featured Calabria, Romagnoli, Bonucci, and Abate. With Calabria receiving a red card, we are likely to see Ricardo Rodríguez reclaim his starting spot, with the rest of the back line looking the same. With a midfield of Bonaventura, Biglia, and Kessié, we don't expect to see much change here as the three midfielders have been gaining confidence and rapport by playing together.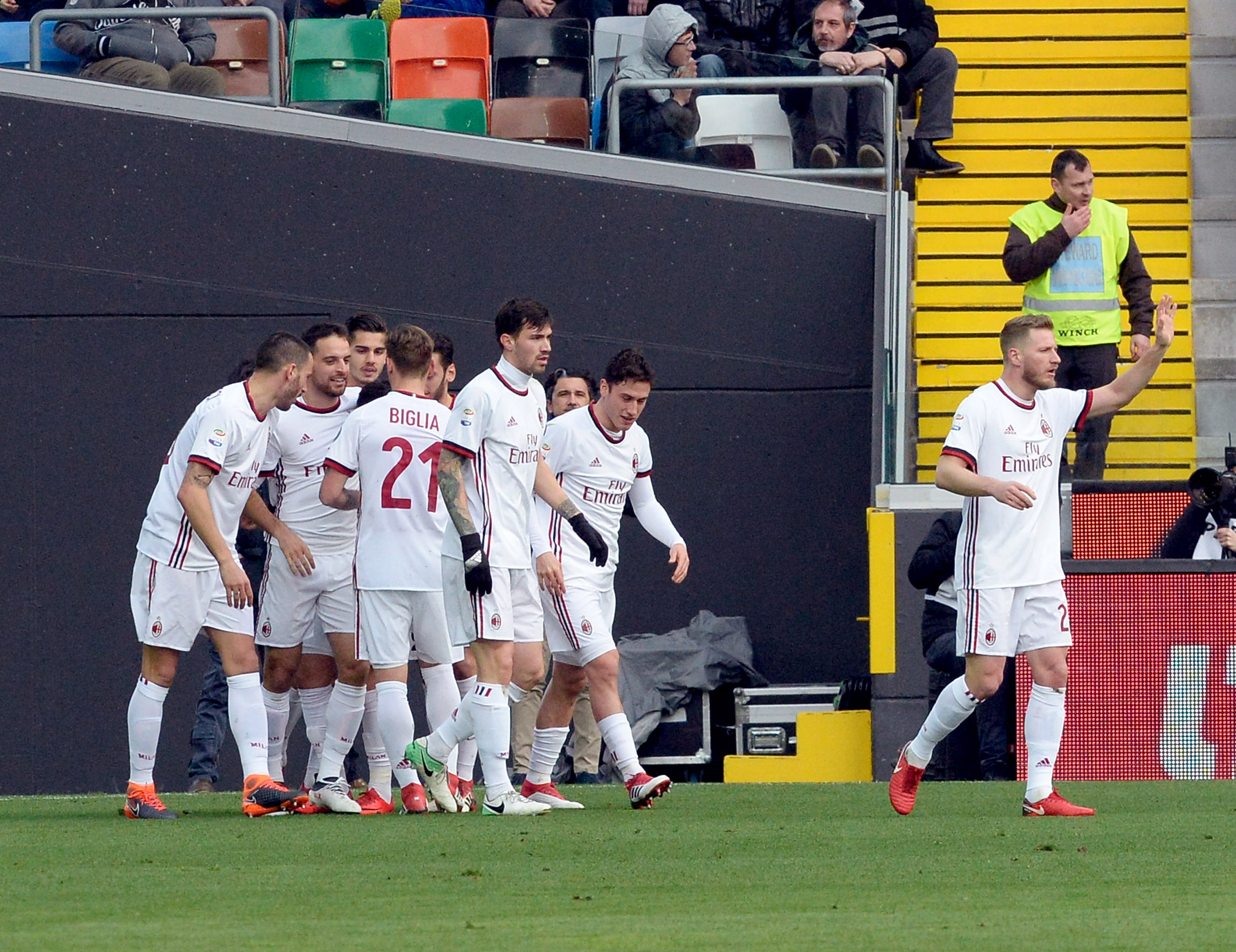 Against Udinese we saw André Silva get his first start in a long time and played with Çalhanoğlu and Suso on the wings. With Kalinić still sidelined with injury we expect Cutrone to start along side Çalhanoğlu and Suso.
Probable Line Up (4-3-3): Donnaruma; Rodríguez, Romagnoli, Bonucci, Abate; Bonaventura, Biglia, Kessié; Çalhanoğlu, Cutrone, Suso.
The Opponents
Milan's opponents, SPAL, have had a poor season so far, they are currently sitting in 18th place but can pose as a real threat if the opportunity presents itself. They tied Inter Milan 1-1, Torino 2-2, and Udinese 1-1, while losing to Lazio 5-2, and Sampdoria 2-0.
Their top scorer Mirco Antenucci has scored 6 goals this season while 6 additional players have scored 1 or more goals this season. SPAL have scored 21.6% of their goals in the final 15 minutes of the first half and 21% during the final 15 minutes of the second half.
Expected Line Up (3-5-2): Meret; Felipe, Vicari, Cionek; Mattiello, Kurtic, Viviani, Graddi, Lazzari; Antenucci, Floccari.
The last time out
The last time that Milan face SPAL the Rossoneri won 2-0 with goals coming from Kessié and Rodríguez scoring with a goal coming in each half.
Key Players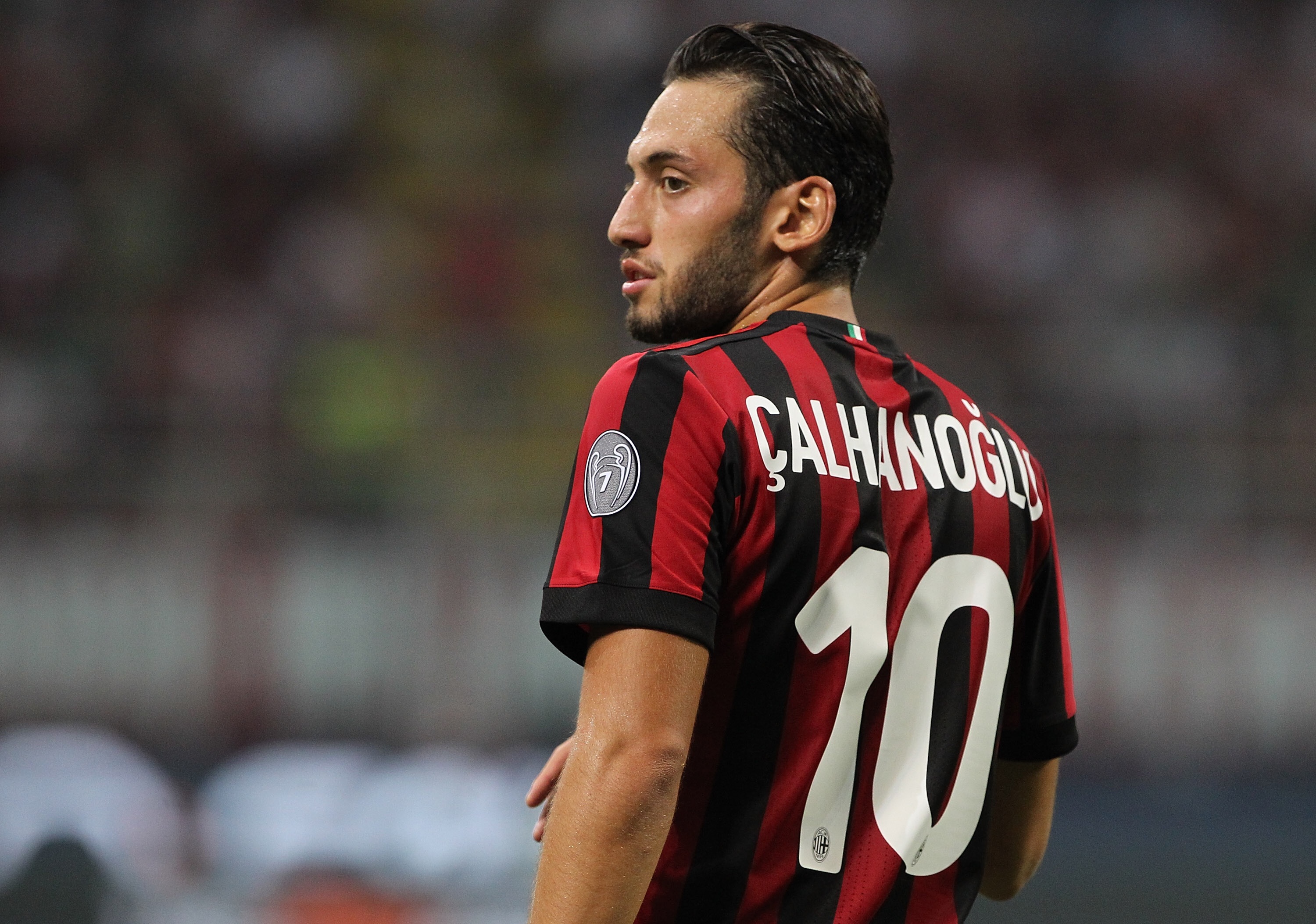 Çalhanoğlu is arguably the key player for Milan going into this match. The Turk's resurgence has caught the Milan fan base, once dissatisfied with this sub-par caliber of play, by surprise. He has participated wholly in Milan's last four league games, of which the Rossoneri have won three in part to his creativity in attack.
The other key individual spearheading the offense with Çalhanoğlu has got to be Cutrone. Whereas he was snubbed by Gattuso in the previous game against Udinese in favor of more experienced hands, this game against relegation favorites SPAL should be an exercise in goal scoring for our young striker.
Prediction
We predict Milan to easily subdue SPAL by a margin of two goals or more, a 2-0 or 3-1 result is our bet.