Following last Saturday's derby thriller, Milan will enter their next match against Empoli high on confidence. 
Last Saturday was the first ever "Chinese" derby. After going 2-0 down, from goals by Candreva and Icardi, and still trailing with just under 10 minutes left to play, it seemed like Inter would not only win the derby, but leapfrog their city rivals in the league table. But then, something nobody saw coming happened.
Off a short corner, Suso played a cross into the box with his weaker right foot, which was punched home with the studs of his cleat, gave Romagnoli his first goal against Inter. In the 7th minute of stoppage time, it was all or nothing for Milan who threw everybody forward. Suso's corner was met by the head of Bacca and found its was to his compatriot Zapata who finished with his shin off the underside of the bar to equalize with the last touch of the game. Half the San Siro went nuts, while the other half was left silent in disbelief.
Empoli travel north to the San Siro on Sunday at 15:00 CET. The tuscans look to provide a second successive road upset after winning last time in the Tuscan Derby, away to Fiorentina, 1-2. Despite that win, Empoli are on shocking form, having only picked up five points across their last ten league games, a stretch that had consisted of seven straight defeats. On the hosts' side, they have only lost one of their last ten. A highly controversial defeat against Juventus.
PRE-MATCH STATS AND FACTS
#1. Empoli have the worst attack in the league, scoring just a mere 20 goals this season. Less than Belotti, Dzeko and Higuain alone.
#2. Of their last six Serie A encounters, Milan are undefeated. Winning two and drawing four.
#3. Donnarumma and Skorupski combine for 21 clean sheets on the campaign. The Italian with 11 while the Pole has 10.
#4. Lapadula scored his first top flight brace in the reverse fixture.
#5. Empoli have only won two away matches all season, while Milan have only lost three at home.
THE TEAMS
Milan's defensive line from the derby looks to be unchanged. Donnarumma will start, as he has done all season, between the sticks. Ahead of the young goalkeeper will be Calabria, Zapata, Romagnoli, and De Sciglio from right to left. Pasalic will return to the midfield after his suspension and replace Juraj Kucka. Along side the Croat will be Sosa and Locatelli. Montella has decided to use the latter as a mezz'ala for the rest of the season.
The two Spaniards, Suso and Deulofeu, will support Lapadula in the striker role. Bacca remains in contention for the spot, but after his recent performances it seems likely that Montella will opt for the Italo-Peruvian.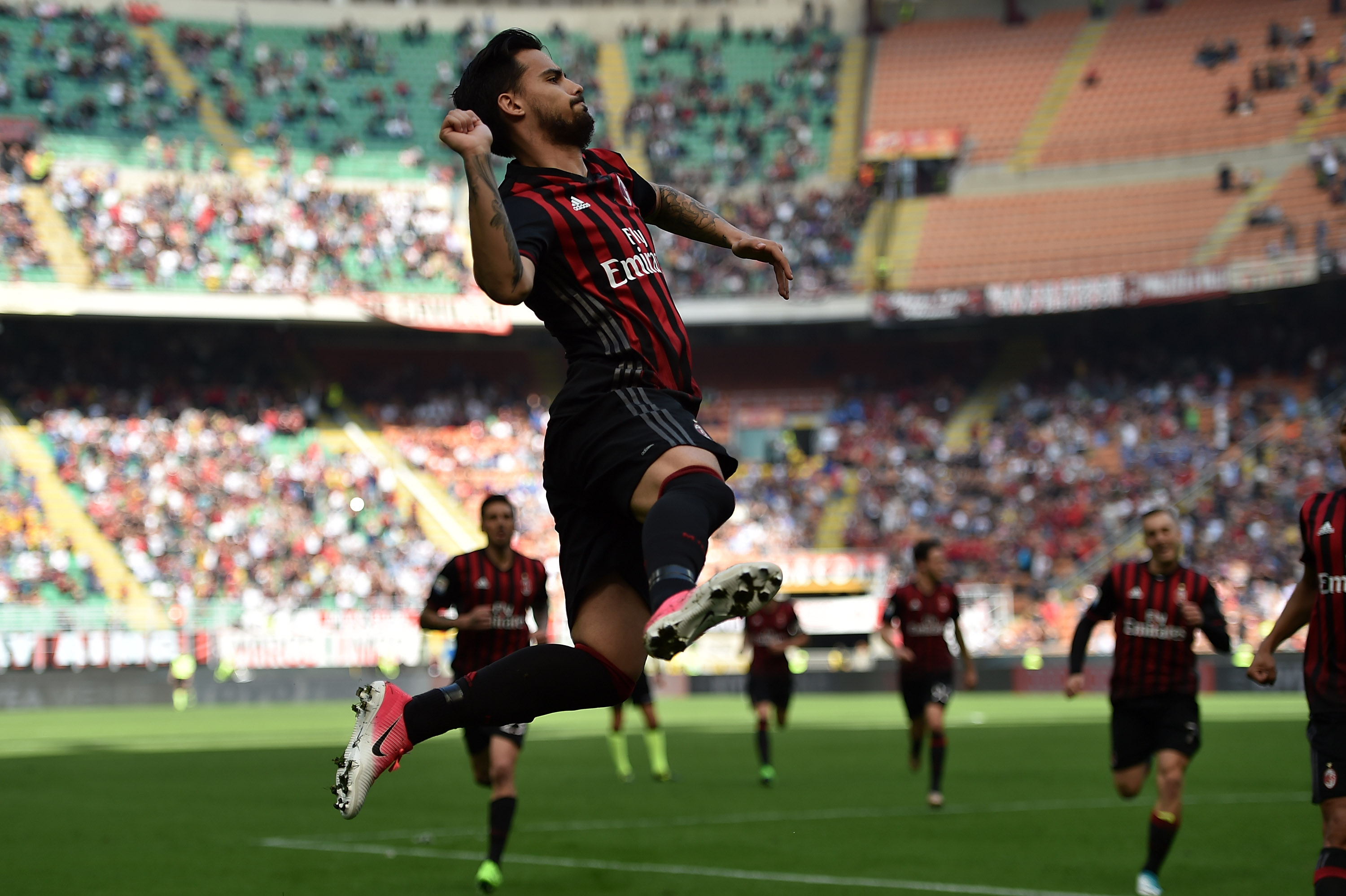 Lukas Skorupski will start in goal for Martusciello's Empoli team. Veseli and Pasqual will look to keep Suso and Deulofeu at bay as they defend the flanks. Bellusci and Barba will try to hold down the center of the park. The three men in midfield look to be Buchel, Croce, while Diousse' fights against Tello for a spot. El Kadduori will be the the trequartista. Their two strikers will be Mchedlidize and one of Maccarrone or Pucarelli.
Likely AC Milan XI (4-3-3): Donnarumma; Calabria, Zapata, Romagnoli, De Sciglio; Pasalic, Sosa, Locatelli (Mati); Suso, Lapadula (Bacca) Deulofeu.
Likely Empoli XI (4-3-1-2): Skorupski; Veseli, Bellusci, Barba, Pasqual; Diousse' (Tello), Buchel, Croce; El Kadduori; Mchedlidize; Maccarrone (Pucarelli).
PLAYERS TO WATCH
Gerard Deulofeu has attracted interest from all over Europe since he made the move to the San Siro, namely Barcelona. So, he will obviously be one to watch. Gianluca Lapadula will be another. The number 9 always gives his 110%. The man never stops running and has a tendency of drawing lots of fouls. He scored twice in the reverse fixture, so don't be surprised if he gets his name on the score sheet. Also, watch out for Manuel Locatelli, who will be deployed as a mezz'ala, and not in his usual regista position.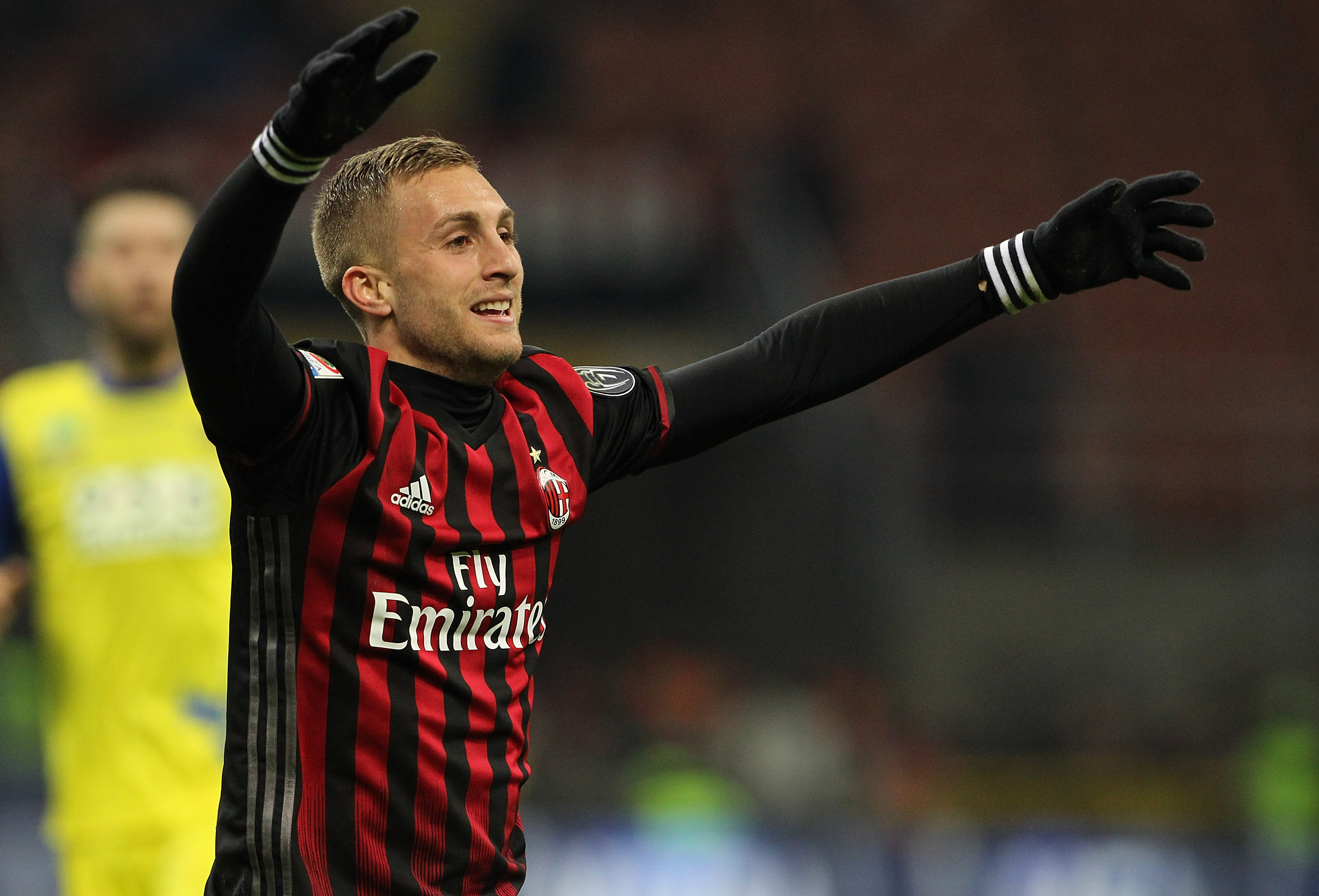 For the visitors, Skorupski in goal can be fantastic on his day. The on-loan Roma net minder has been one of the most consistent goalkeepers this season. He is often the best player, in a very defensive Empoli team. Then, ex-Fiorentina left back, Manuel Pasqual is very solid defensively and prominent in the attacks as well. He scored the winning goal last match against Fiorentina, his former employers. Pasqual is a set-piece specialists.
LAST TIME THEY MET
In the return fixture this season, Montella's men put on one of their performances of the season, in a 4-1 away thrashing.
Lapadula shined scoring both the go ahead goal for Milan as well as the one the killed the game off at 1-4. Between him, a Suso strike had given Milan the lead after the two clubs went into the interval level. Bonaventura had forced an own goal after a great run and cross.
Ex-rossonero Ricardo Saponara scored two minutes after Lapadula from given Milan the lead. The goal resulted from a goalkeeping error by Donnarumma.