Having gone six games without a win, Milan will be looking to bounce back from recent disappointment as Bologna host the Rossoneri on Sunday afternoon. 
Gattuso's men are facing a tough time, after having done so well at the beginning of 2018. The Champions League spots are now officially out of reach and the San Siro side will have to switch focus to Europa League, facing tough competition by Atalanta in the race.
However, the Rossoneri still have the Coppa Italia final against Juventus to play. A win of the tournament would secure a spot to the group stage of Europa League, rather than a qualification spot that sixth place would hand them. 
Therefore, three points will be necessary against Bologna, who haven't won a game at home against Milan since 2002.
THE TEAM
Gattuso is expected to use a similar XI to the one that took the field against Benevento last weekend, although he will have a massive boost as Hakan Calhanoglu returns from injury.
In defence, Bonucci and Zapata are expected to pair up, along with Calabria and Rodriguez on the flanks. The same four-man backline that played against Benevento.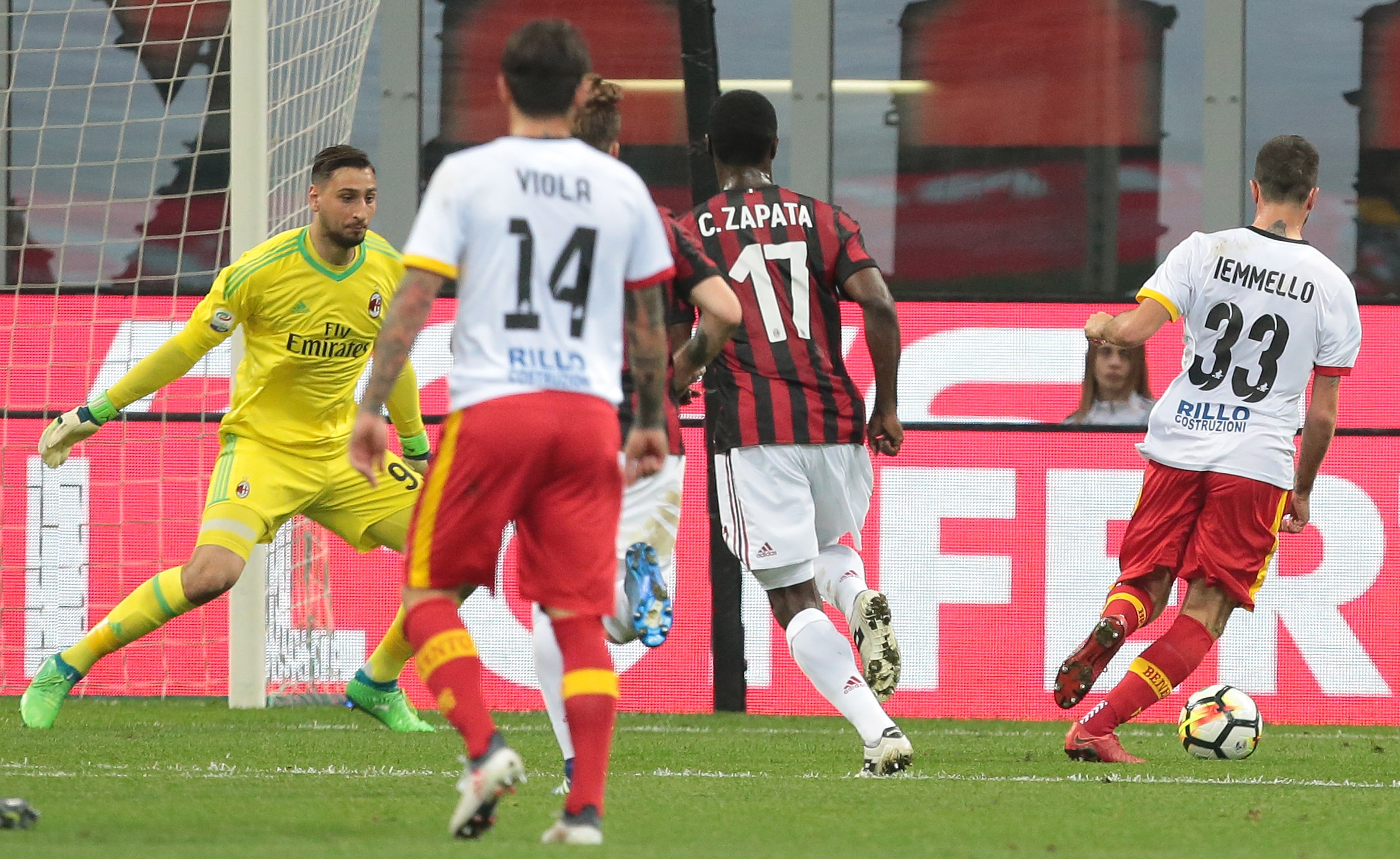 Locatelli will have a chance to prove his quality as veteran Biglia is injured. He will form the midfield-three along with Bonaventura and Kessie.
Kalinic has failed to live up to expectations and much to the fans delight, youngster Cutrone is set to start up front tomorrow. Suso will return to the starting XI after sitting on the bench last time out, while Calhanoglu returns from injury. 
Likely AC Milan XI (4-3-3): Donnarumma; Calabria, Bonucci, Zapata, Rodriguez; Kessie, Locatelli, Bonaventura; Suso, Cutrone, Calhanoglu. 
THE OPPONENTS
Bologna are currently safe from the relegation battle as they sit in 12th place, ten points clear of SPAL in 18th place. Therefore, the Rossoblu will be able to focus solely on putting in good performances in the last four games of the season. In fact, Bologna have won four of their last seven home league games (D1 L2).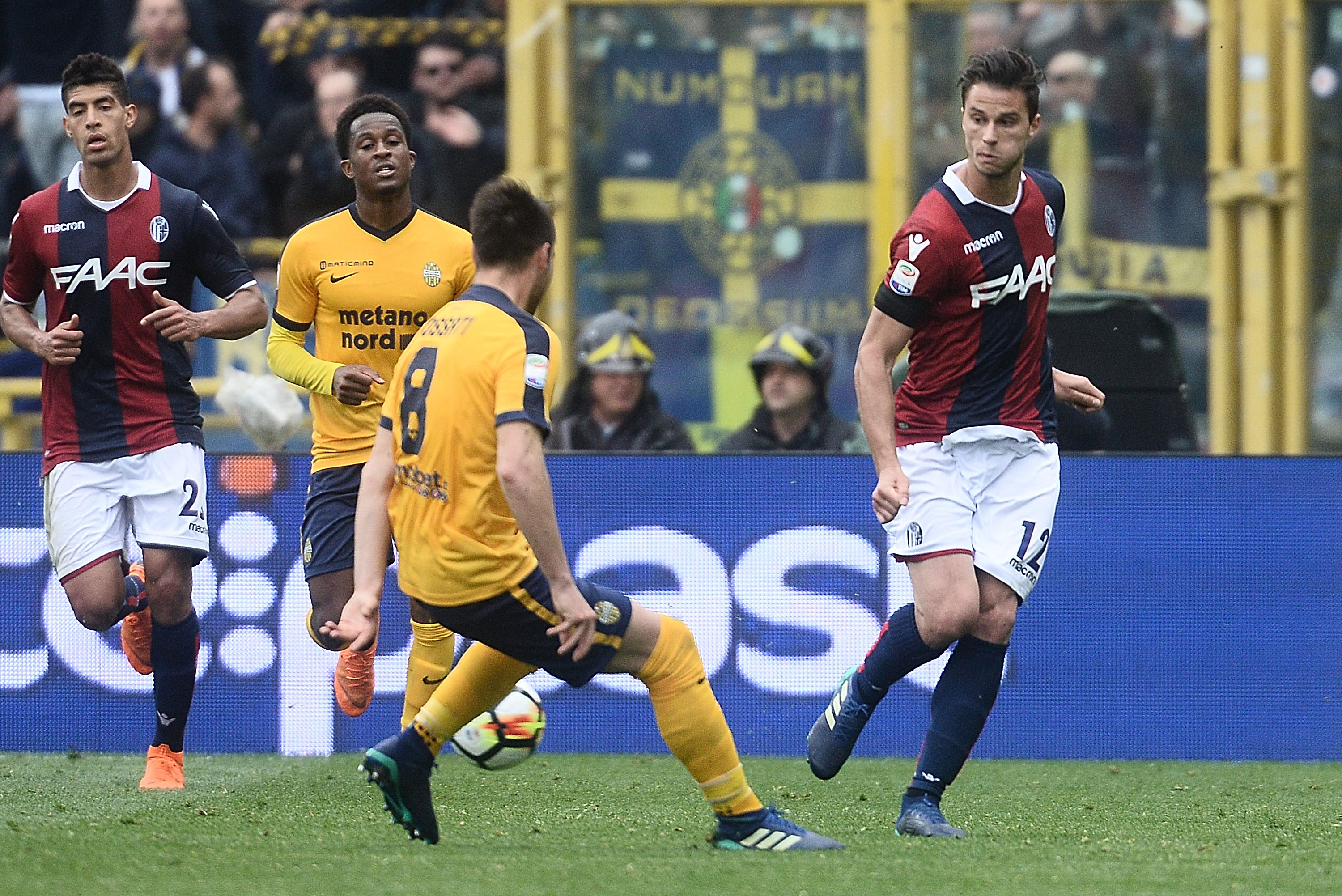 However, in terms of their history with Milan, Bologna's last home win was in 2002 – since then, the Rossoneri have won eight times at the Dall'Ara (D3). On top of that, the hosts will have to take on the San Siro side without Destro, Helander and Donsah.
LAST TIME OUT
Milan suffered a disappointing 0-1 loss at home to Benevento, after the away side took the lead in the first half. Milan managed to create a lot of chances after that but just weren't clinical enough to put them away.
Bologna, on the other hand, got away with a draw away to Cagliari, as the game ended 0-0. 
KEY PLAYERS
With Biglia out injured, other players with have to step up in order for Milan to claim all three points, namely Suso and Calhanoglu. The wingers have represented Milan's creativity this season and last time out against Benevento, when neither of them started, the Rossoneri suffered immensely in the attacking phase.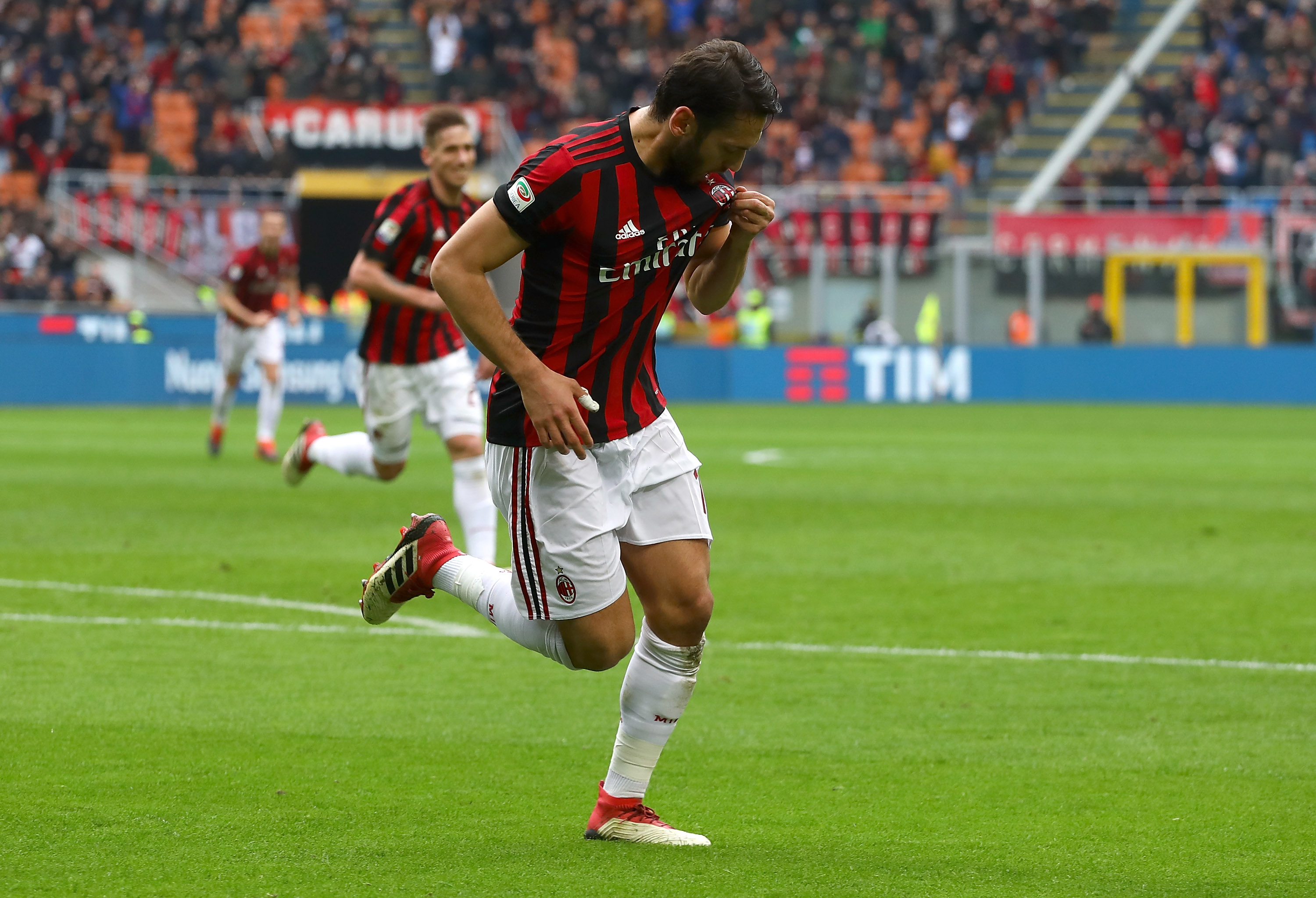 For the home side, Di Francesco could pose a threat to Calabria on the right flank, even though he's only scored one goal this season. With his pace, however, he could find the space to create chances for the hosts.  
PREDICTION
Certainly a tough game for the Rossoneri, who are struggling to find their form, while Bologna have done fairly well as of late. However, given Milan's history with Bologna away from home, I believe they will snatch a victory. Hopefully, things could start to turn for the San Siro side.
Bologna vs. Milan: 0-2