Among all the major additions we witnessed yesterday, Genoa probably got one of the most successful quiet deals completed.
They completed buyout out (100%) of striker Giovanni Simeone from River Plate. 
The Turinese paper Tuttosport claims however that Milan have sneakily got an option on the young Serie A star, who has netted ten goals in a blistering start to the season, playing well enough for the Genoese side to part with star striker Leonardo Pavoletti.
Beyond being the son of Atletico Madrid Coach Diego Simeone, the young Giovanni has fitted in well in Italy, mixing great work ethic with an eye for goal and a penchant for the spectacular.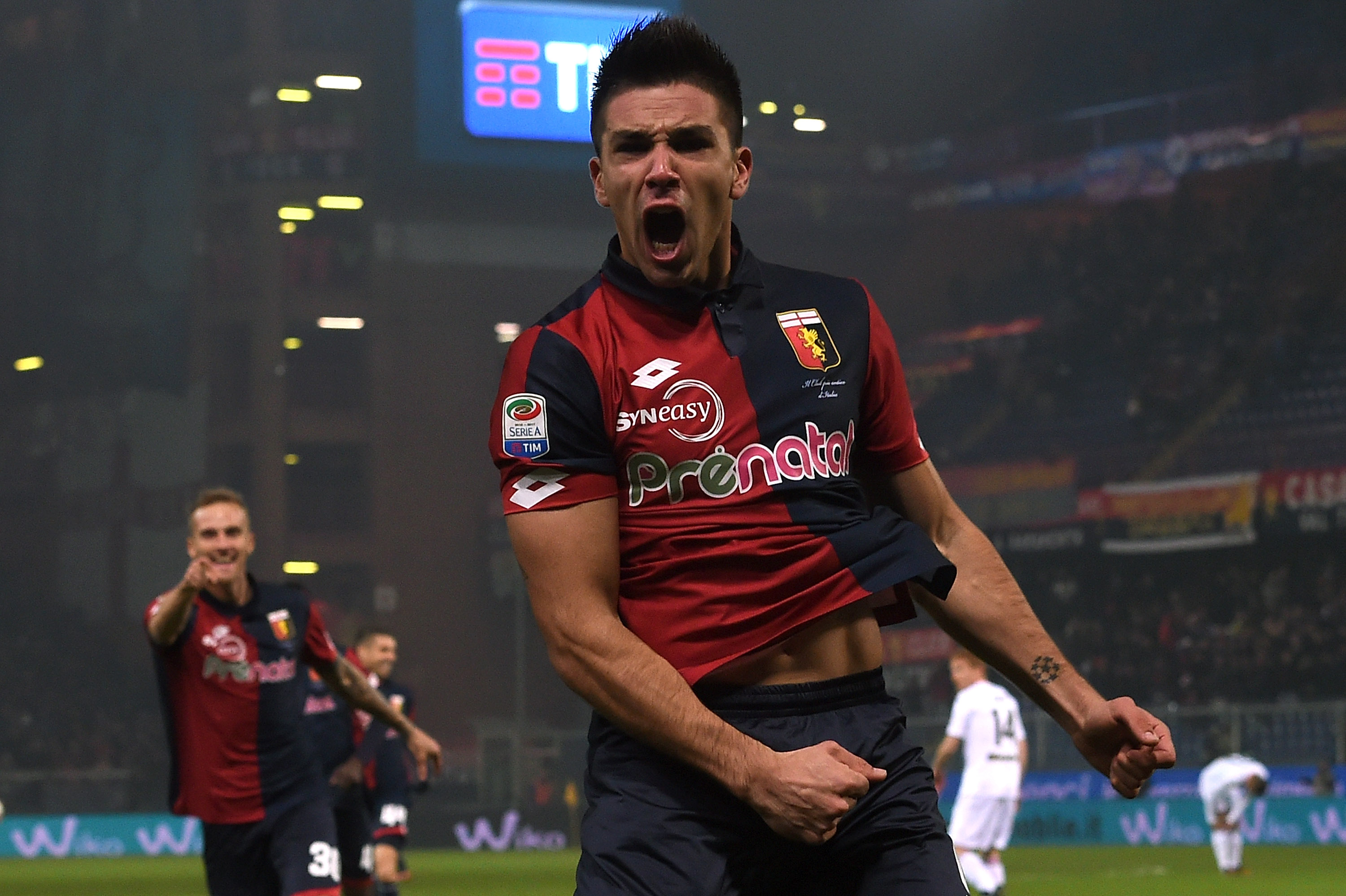 Genoa are reported to have acquired the remaining 35% of the 21-year-old's deal, worth €2.1 million. He initially cost the Marassi side €3m last summer. 
Lazio were interested in him too, as were Inter, Mundo Deportivo claiming not so long ago that the Nerazzurri's dream wasn't just to have Diego coach the team one day, but also to ensure that father and son could join the Beneamata together, possibly this summer.
The President of Genoa, however, has denied that Milan have an option to sign Simeone, but has suggested that there is another team that has a first option clause to sign the talented son of El Cholo.
"Simeone? We paid €2.1 million because before we only had 35%," he told a Press conference. 
"It was an operation that had to be done so that we freed up all constraints.
"Will he go to Milan in the future? Galliani knows that he can not spend €30m, so this is in fact pure invention."