AC Milan have been linked with some big-name strikers this summer as they look to overhaul their squad ahead of a return to European football in 2017/18.
One name who has cropped up recently however is that of Moussa Dembele: a man who doesn't quite follow the "big-name" trend and currently plies his trade in the Scottish Premier League.
He may be a relative unknown to those who only follow the elite of European football, but at just 20 years of age Dembele continues to announce himself in a big way.
A deal for Milan may not be easy however, as at the time of writing La Liga side Sevilla have joined the race, with Chelsea and Dortmund also interested according to Spanish publication Eldes Marque. 
Meanwhile, Le 10 Sport claim Marseille are keeping tabs on the situation as the starlet continues to recruit interest.
Dembele was born in 1996 in the French town of Pontoise to parents of Malian descent, and became part of a football academy at just 6 years of age when he joined US Cergy Clos in 2002.
In 2004, he took the plunge and joined the youth system at Paris Saint-Germain, where he was always rated highly but never cracked the first team in his eight years at the club.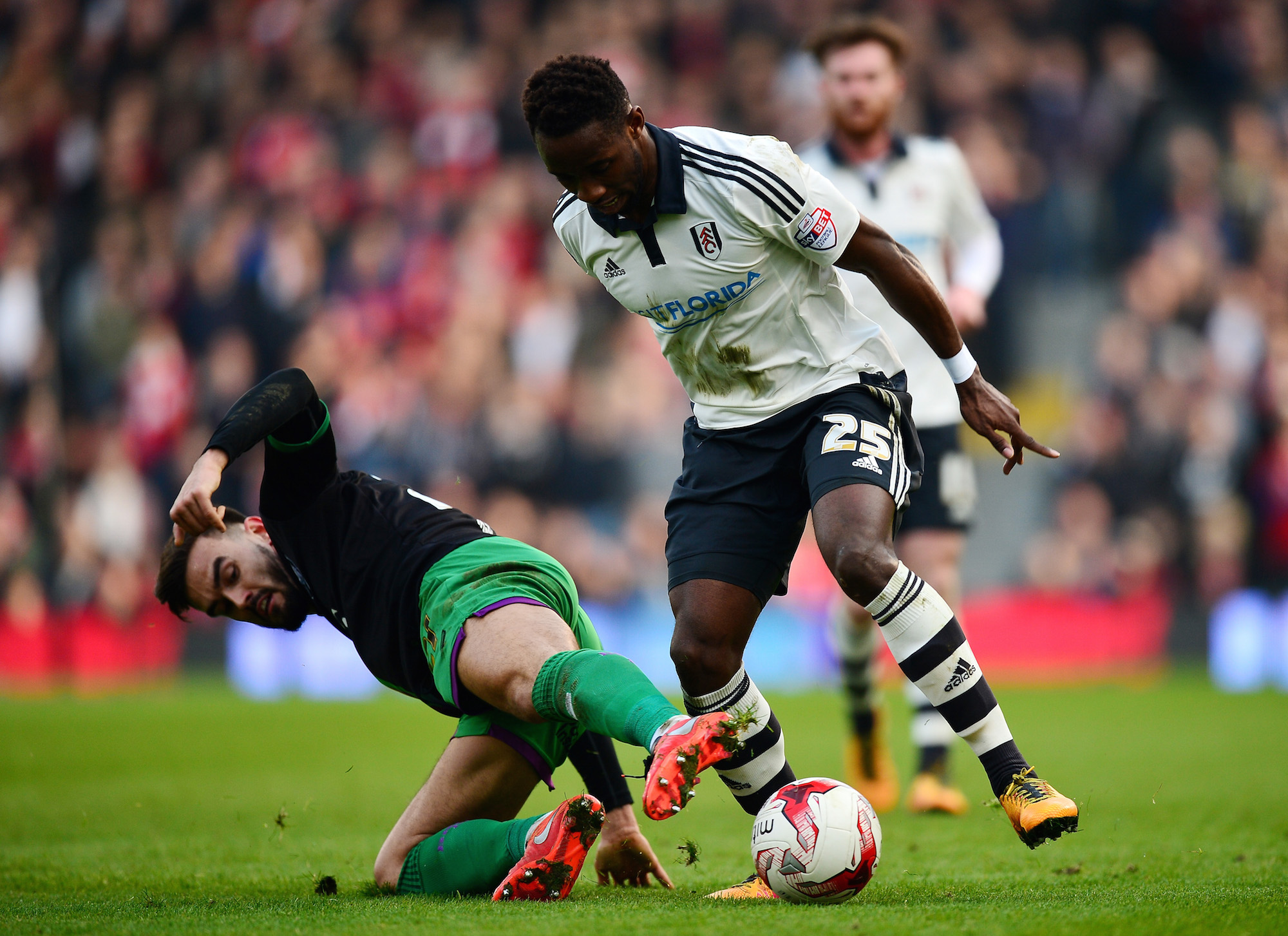 Dembele the moved to Fulham in 2012, still just 16-years-old, where he became a regular in the Fulham U18 team and won the Premier Academy League award in his first season with the club
He made his competitive debut for the Whites a year later in a Premier League fixtures against West Ham United, coming on as a substitute in the 83rd minute, but the club would go on to be relegated to the Championship that season.
The 6ft tall striker scored his first league goal for Fulham in a 2–1 win against Blackburn Rovers on 13 September 2015, before adding a brace in a 4–2 win against Reading on 24 October.
He ended the season on ten goals, but due to his age and talent, he was already attracting interest from top clubs. Celtic claimed his signature however as Dembele moved north of the border on a four-year contract.
On 10 September last year, Celtic thumped Rangers 5–1 at Parkhead, and Dembele thrust himself into hero status as he scored Celtic's first Old Firm derby league hat-trick since Stevie Chalmers in 1966.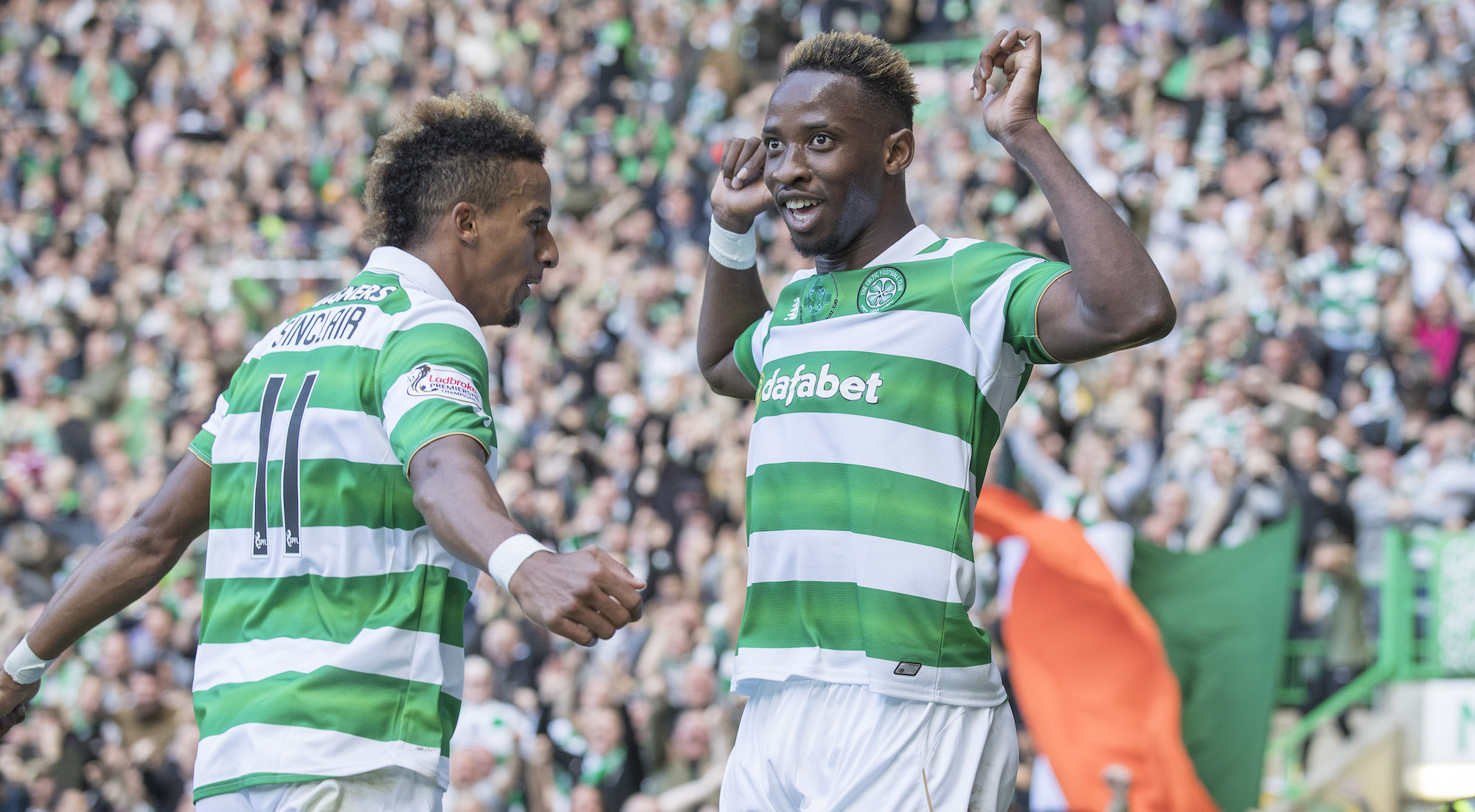 Dembele began gaining international recognition as he made his France U21 debut in October 2016, coming on as a second-half substitute and scoring as France beat Georgia 5-1.
He would go on to score back-to-back hat-tricks for Celtic in February this year, in 5-2 and 6-0 wins over St. Johnstone and Inverness respectively.
The former PSG man has amassed an impressive 32 goals in 49 games in all competitions for the Hoops this season, adding nine assists in what has been a stellar debut season in Scotland.
Looking more specifically at his style of play, the encouraging signs are there. Brendan Rodgers has largely deployed a 4-3-3 system this season – one similar to the formation Vincenzo Montella uses at AC Milan.
Celtic are set out in a very similar way to the Rossoneri too, as they aim to dictate games from the first whistle. They are not frightened to pass around the back while the midfield creates space and tempo, and as soon as the wide men get the ball attacks move forward at a frightening pace.
While Dembele is largely asked to play the role of target man, he is not very good in the air at just 6ft tall with a slim build. However, he performs well as a poacher due to his attacking instinct and good sense of positioning; something which always seems to put him in the right place at the right time.
Though stronger on his right foot, Dembele shows willingness to shoot with both feet depending on what his balance or the angle of the shot dictates. Furthermore, he is particularly alert when teammates have an opportunity to fire at goal as he often crashes in for the rebound chance.
The striker also plays an important defensive role for Celtic under Rodgers. He is the first line of defence; cutting off the passing lanes between the opposition goalkeeper and their defensive midfielder, and also closing down the centre backs when in possession.
This is something which Carlos Bacca has failed to provide in his opportunities this season, while Gianluca Lapadula's more mobile nature means pressing is a bigger part of his game.
Comparing the stats of Dembele against some of Milan's other reported summer targets across various categories makes for interesting reading.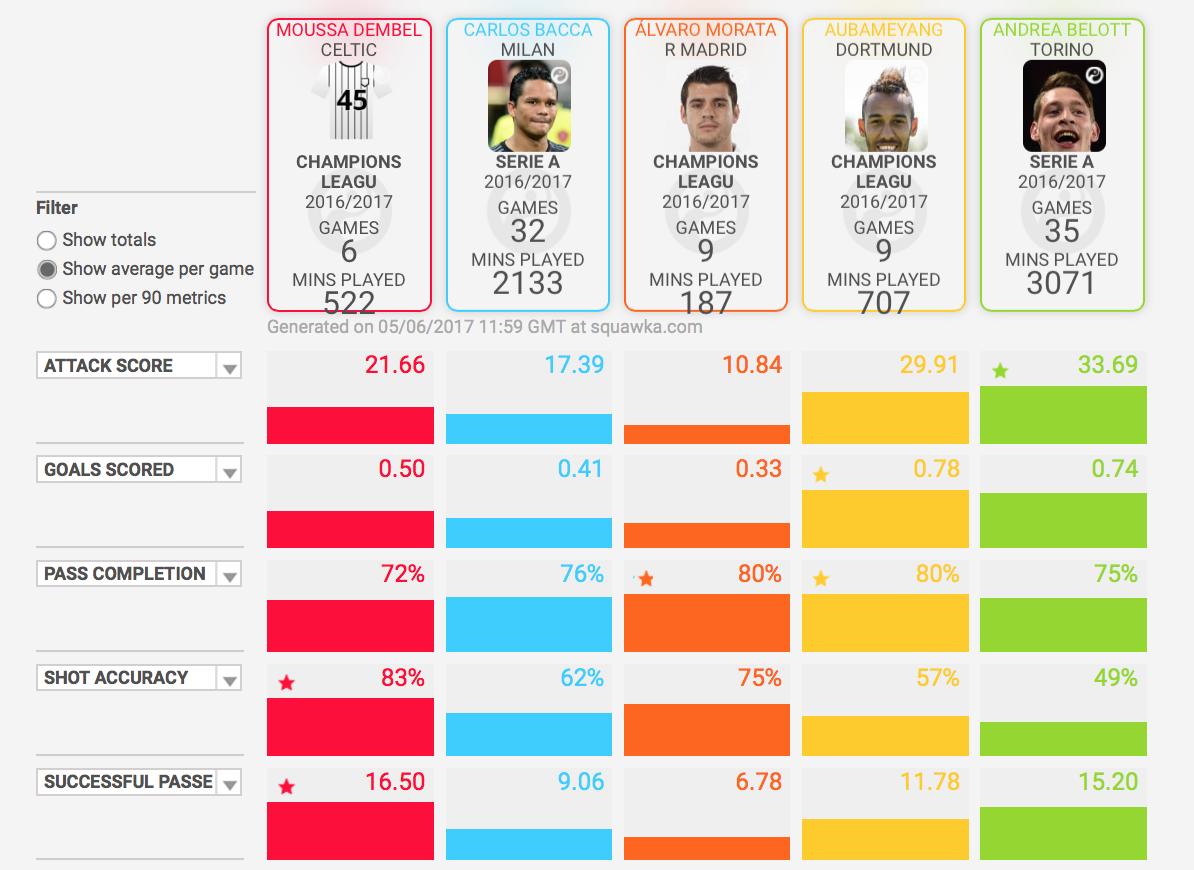 Looking at Dembele's games against Champions League opponents (of which he played six this season), he comes out on top in two statistics; namely the amount of successful passes he makes over 90 minutes on average, and his shot accuracy which stands at an impressive 83%.
The former Fulham striker scored three goals in the CL group stages, averaging 0.5 goals per game, while he ranks third in average attack score per game but last in pass completion percentage.
Overall, the stats (although limited, as Scottish Premier League was not available) show the kind of player Dembele is: an all-round forward who provides goal threat but also looks to contribute to the overall play. 
Ex-Celtic star Lubo Moravcik sung the praises of Dembele last week, comparing some of his goals to those that the young striker had scored.
"Dembele is big value because he can be sold. I hope he will stay another couple of seasons and score a lot of goals for Celtic," Moravcik said.
"After that, who knows? He will maybe get an offer from another big club in a bigger league.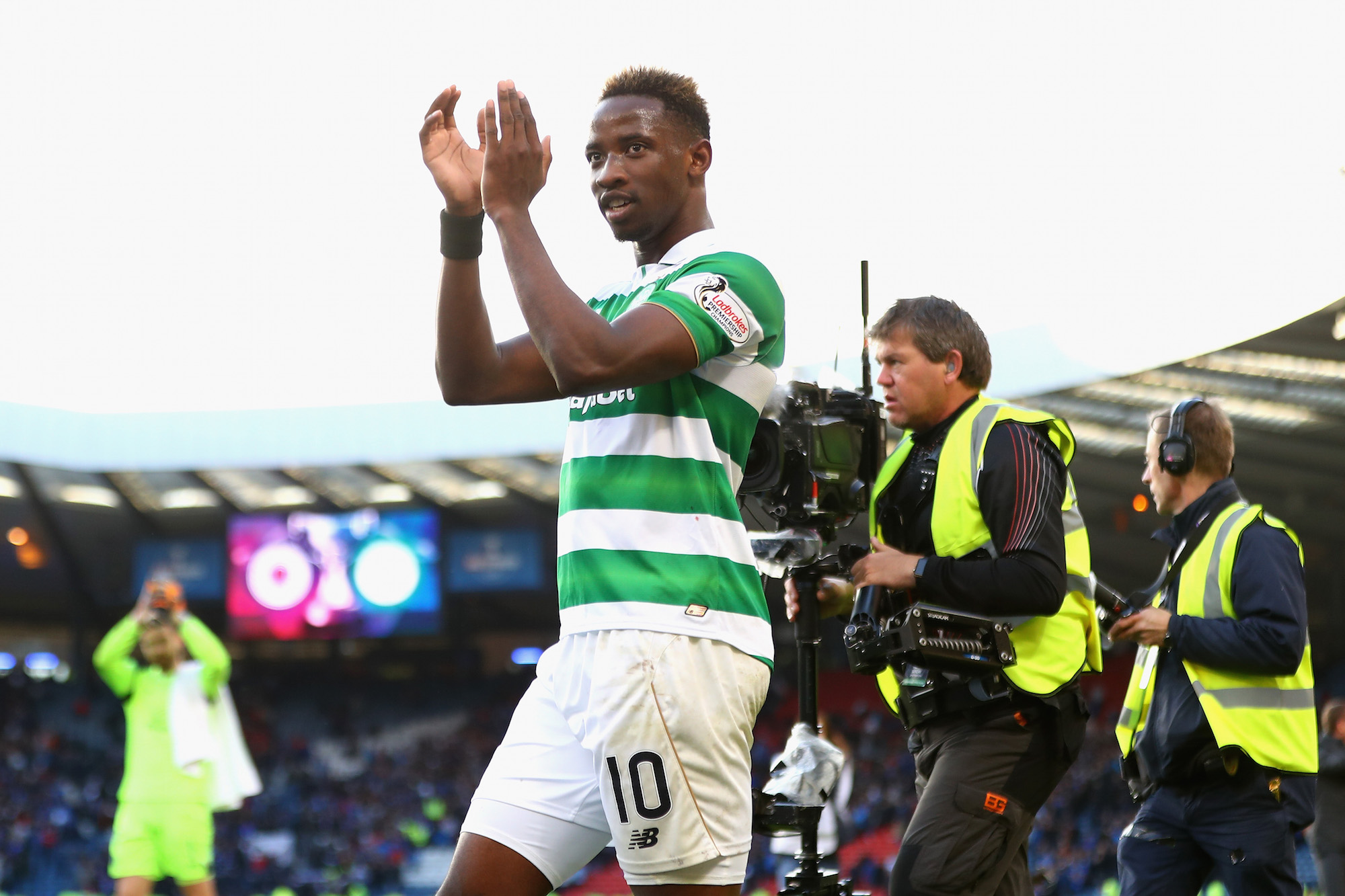 "He has scored great goals, better than mine! His goals have been fantastic, in the top corner and everything. He is a fantastic player. Sometimes you find a player who explodes.
"I was also a good player during my career, but I didn't play for a big club and people didn't recognise me in football, but Dembele is much younger than me. I hope he stays for another season and scores good goals in the Champions League.
"He has been a good example for young players. He has shown them that it is a good idea to come to Celtic and play in this league.
"It is maybe easier to score goals here at the beginning of your career than it is in England or other bigger leagues. The Scottish league is good and Celtic is a big club with fantastic fans. It is a pleasure to play here."
The signing of Moussa Dembele is one that represents a risk – but much like the acquisition of Franck Kessie, it also represents that the new era at Milan are geared towards beating competitors for key players and placing an emphasis on youth.
For that reason, we should hope that this deal is one that the Rossoneri push for all the way.