AC Milan have been searching for a winger for a while now, and reports suggest that Gremio's Everton has given the green light for the deal and should the Rossoneri end up in a Champions League spot, this may be the first summer signing.
With that being said, let us found out more about the talented Brazilian. Everton joined Gremio's youth sector back in 2012, initially on loan, but he was then bought on a permanent deal. Spending only two seasons there, he was later promoted to the senior team at the age of 18.
In the 2016/17 season, he won the Copa Libertadores with Gremio, and another hot name was on that team – Barcelona's Arthur. While Arthur has already made the big step to Europe, Everton might have to wait a little more, but his performances have attracted the interest of multiple big European teams. 
His primary position is on the left wing, though he can also play as a right winger or as a second striker. Last season, he played 29 games on the left and six on the right, scoring 14 goals and managing three assists.
The performances of the winger have not gone unnoticed as he earned his National debut on the 8th of September in 2018, followed by a call-up for the two games Brazil had to play in March this year.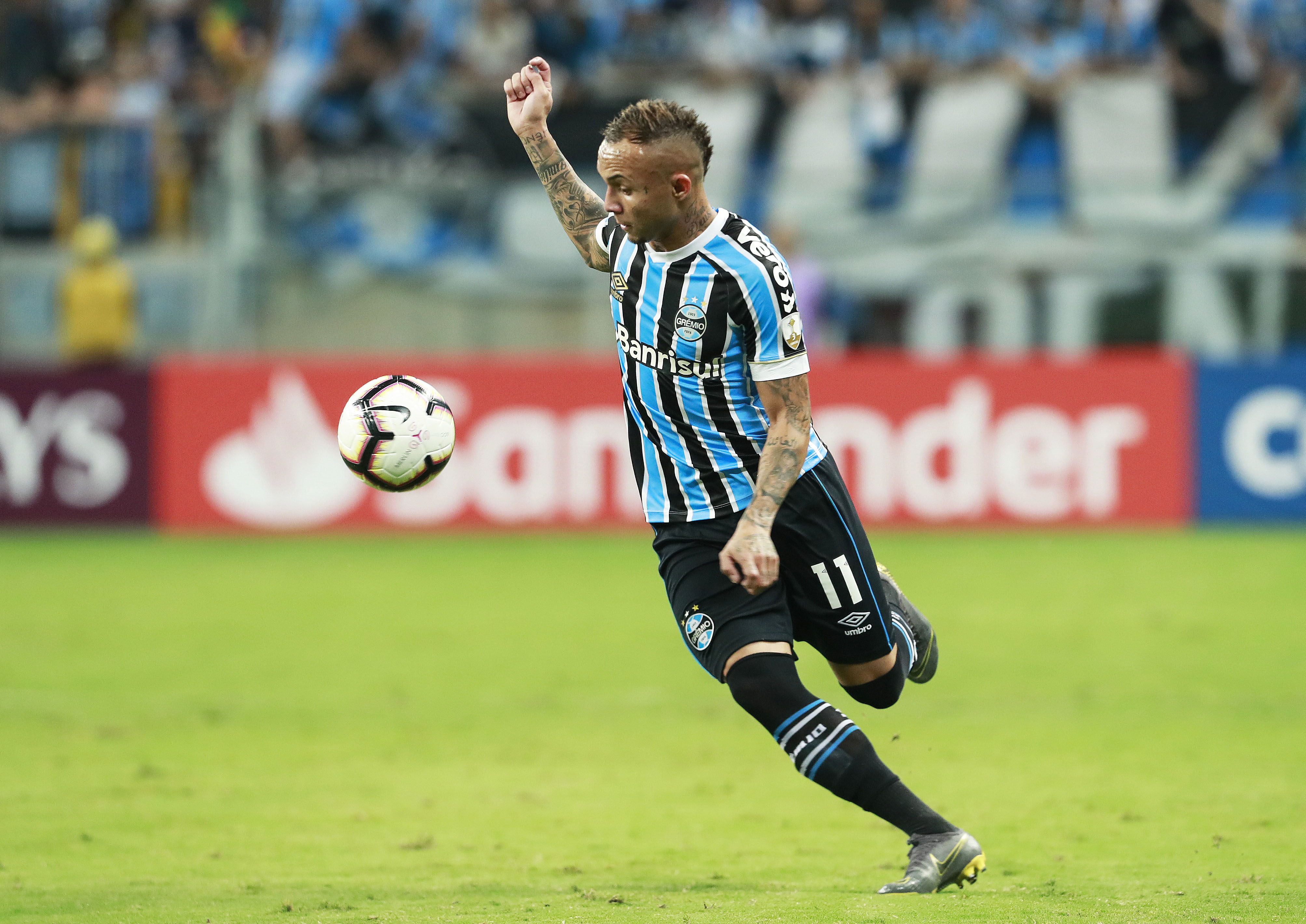 Then, what made teams like Milan, Manchester City and Manchester United consider buying him? Well, his dribbling and close ball control combined with fierce acceleration, could trouble even the world's best defenders.
However, he has shown that his ability to play and shoot with both feet is not for underestimating as well. Another key aspect of his game is the passing and vision as the creativity he provides can create lots of chances for the striker who is playing with him.
Sounds like a profile that the Rossoneri are in desperate need of, doesn't it? Hopefully, Leonardo can make the deal go through as the player looks keen to join Milan as he seems to be building a good friendship with his Brazilian teammate Paqueta and even said this when interviewed about Milan. 
"Why not (play for Milan)? I even told Paqueta that, if everything goes well, we can be team-mates. I'm happy about the interest of a giant European team. Let's see what happens," he stated.