Out of nowhere, a deal appears to be close between AC Milan and Bayer Leverkusen for their Turkish star Hakan Çalhanoğlu.
At the time of writing, the player has given his "green light" to join the Rossoneri, while the clubs are only €5million apart (in terms of offer and valuation) from striking a deal.
It seems that the Bundesliga club want €25million for his services, which considering he is only 23 years old seems reasonable for an attacking midfielder of his productivity.
Presuming this deal gets over the line, what can we expect from Hakan Çalhanoğlu?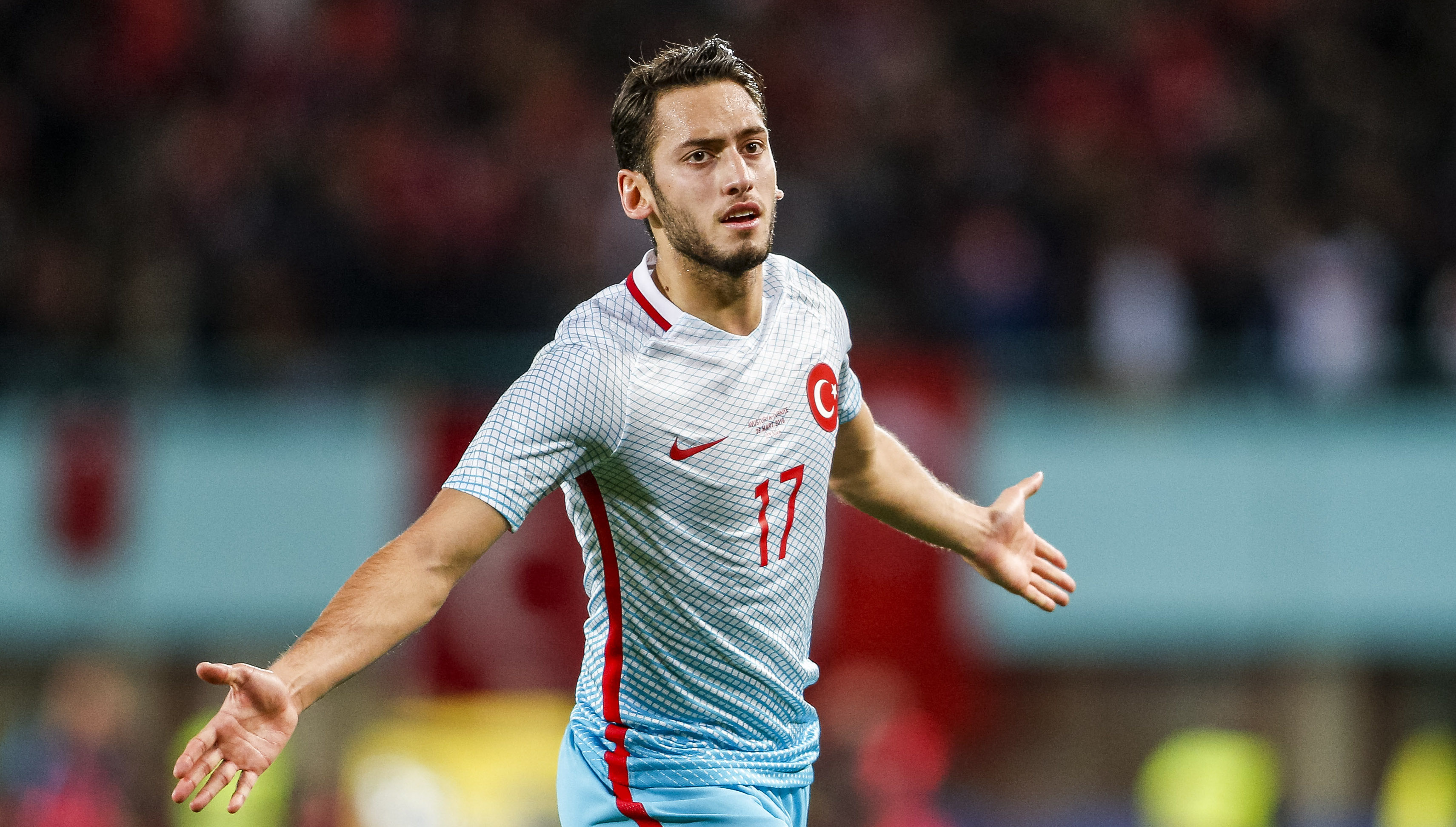 Çalhanoğlu was born in Mannheim, South-West Germany, and began his career as a youth player at local sides 1. FC Turanspor Mannheim and Polizei SC Mannheim.
In 2001, aged just seven, he moved to another team based in the city, this time SV Waldhof Mannheim, where he remained until 2009. Then, Çalhanoğlu moved up to the 2. Bundesliga, joining Karlsruher SC, who were relegated to the 3. Liga at the end of his first season.
He signed a four-year deal to join Hamburger SV in summer 2012 and was loaned back to Karlsruher, who he helped gain promotion back to the German second tier.
Çalhanoğlu made his Bundesliga debut in August 2013, scoring his first top-flight goal later in the month in a 4–0 home win over Eintracht Braunschweig.
Then, the number 10 made headlines in the football word as he scored a ridiculous free-kick against Dortmund. With the ball 41-yards out, BVB had no defensive wall, and he thumped a shot that knuckled viciously to find the back of the net.
He said afterwards: "I hit the free-kick the same way I do in training all the time. I'm delighted that I pulled it off."
In July 2014, he left Hamburg for major rivals Bayer Leverkusen, signing a five-year contract for a fee of around €14.5million. The deal was particularly controversial as he took sick leave from HSV, claiming he was "stressed by aggression from fans, including vandalism of his car".
Since then, he has settled into life at the BayArena well, registering 28 goals and 29 assists in 115 appearances for B04 according to Transfermarkt. He did only play 15 games last season in the Bundesliga, amassing 11 combined goals and assists.
However, this was again due to controversy, as Çalhanoğlu received a four-month ban from FIFA for a breach of contract relating to his time at Karlsruher. He received €100,000 from Turkish club Trabzonspor in 2011 after agreeing to sign with the club, before extending his contract at Karlsruher.
Initially, the Super Lig club sought €1million compensation as well as the €100k back, but FIFA decided the €100k plus a four month ban was enough.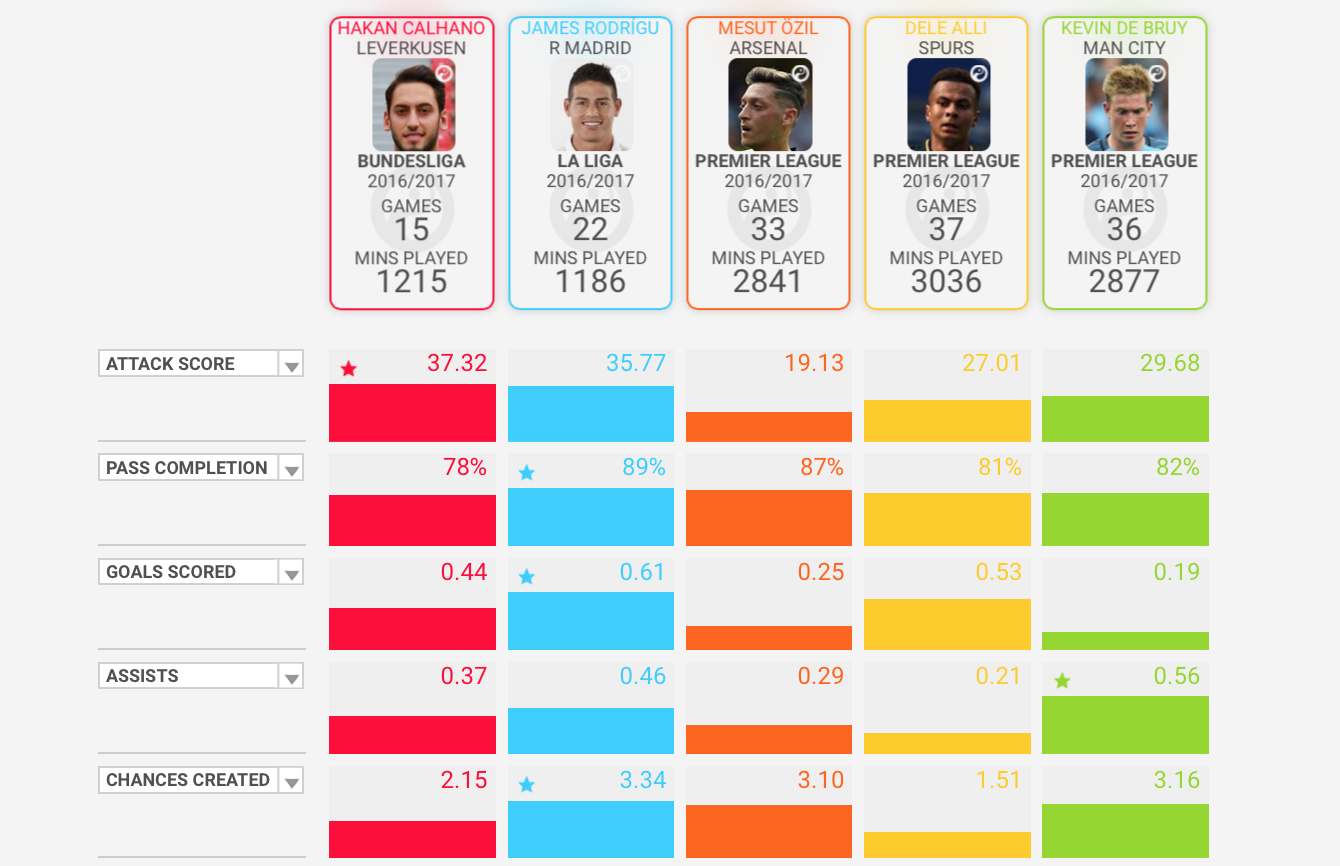 Comparing Çalhanoğlu with some of the world's best attacking midfielders produces some interesting results.
As seen through Squawka's Player Comparison Matrix, the Turkish international comes out as number one in attacking score per 90 minutes over James Rodriguez, Mesut Ozil, Kevin De Bruyne and Dele Alli.
He does rank last in pass completion percentage, but is middle of the pack in both goals scored and assists per 90 minutes. In addition, he is also third out of five in chances created, showing a genuine all-round skill set.
SempreMilan's Oliver Fisher spoke to Bundesliga expert Jonny Walsh on what Rossoneri fans can expect should the Bayer man arrive.
What are Hakan's strengths?
The main one is well known – his free-kicks. Some say he can be inconsistent but that is true of most set-piece takers. Yet few work the goalkeeper as much as Calhanoglu does.
His efforts from outside the box, both from open play and dead-ball situations, are key traits of his. Creativity is another, and there are plenty of defences who have come up against the Turk and been unable to stop him from carving them open.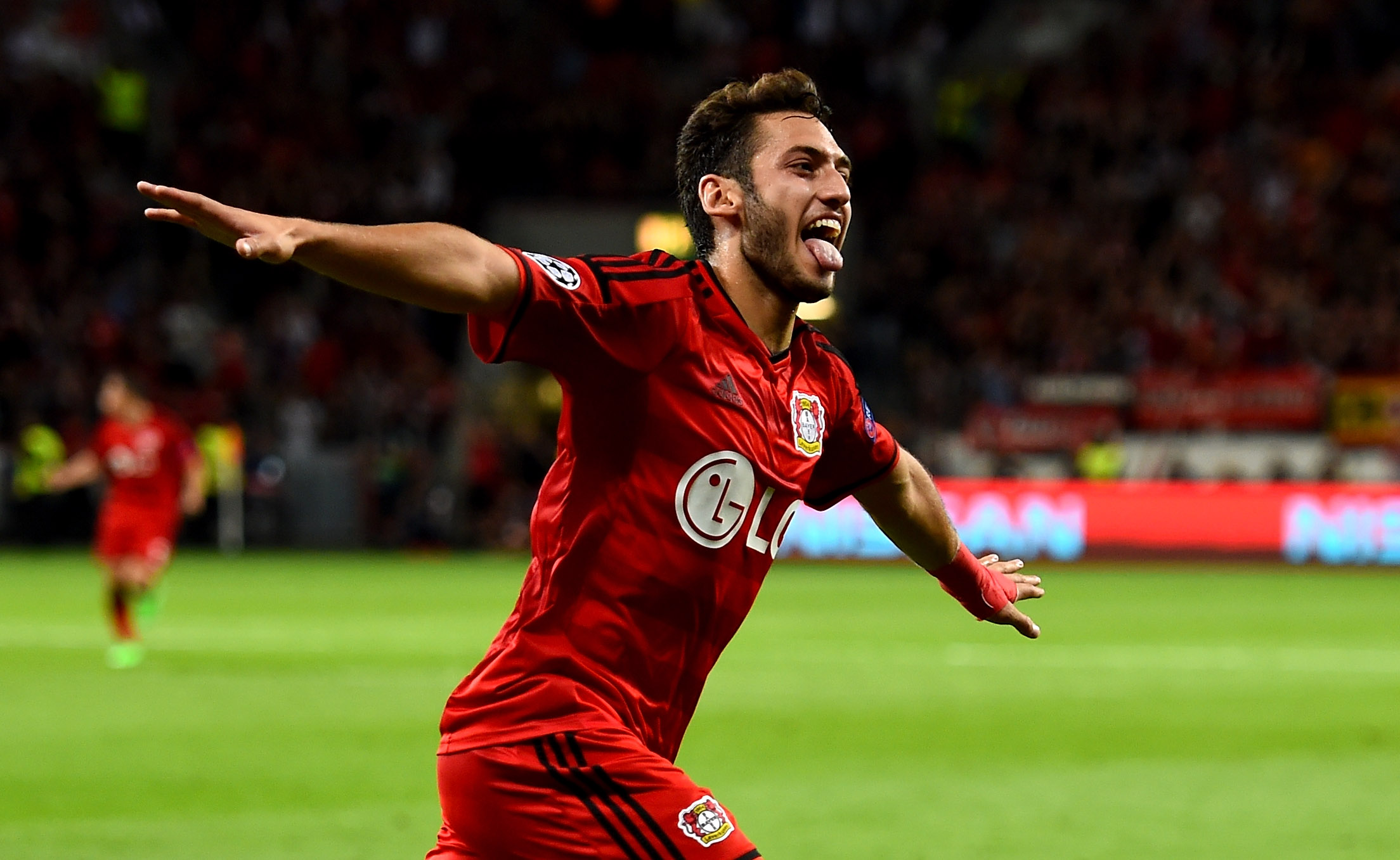 On an off day, he can sometimes be quite wasteful with possession but a hot-streak sees him flourish. Despite Leverkusen having a below par season and the 23-year-old missing large parts of the campaign, he still managed six goals and five assists – a superb total in just 14 games.
What are his weaknesses?
Mentality has been questioned, whether it be his move from Hamburger SV to Bayer Leverkusen and the history of moves between the two clubs or otherwise – there always seems to be a backstory to what is a very talented and promising footballer.
Calhanoglu isn't overly defensive minded either, which could be a problem when it comes to defensive duties.
Being only 23, does he have the potential to become one of Europe's best attacking midfielders?
I think so. A lot of people are overly critical on him, for me, and I think a lot of that boils down to the above. Milan's rebuild would be an excellent stage for him to showcase not only his skills, but a gritty determination to help a club get back to former glory. To put his name up there with the former greats at the club should be motivation enough for him.
His best position is No. 10, while Montella's Milan play a 4-3-3, is there any way he could fit?
If he is given the right support, I see no reason why he couldn't and wouldn't. If he is given the responsibility to be the link between defence and attack from the 8, that could work.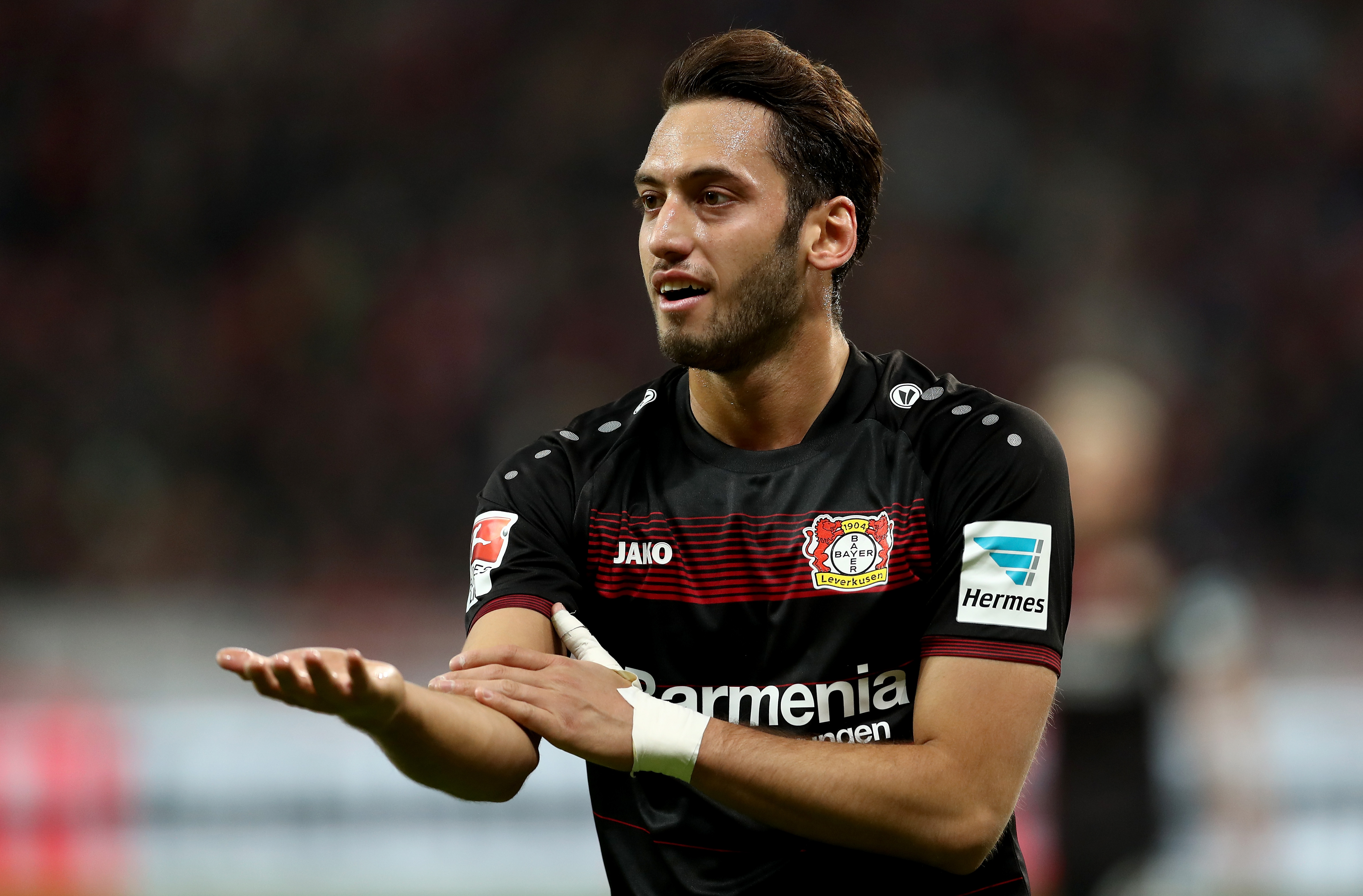 A defensive-minded partner would be very helpful to allow him to focus more on the attacking side of the game. Yet, as is evidenced, he can also drift out wide and is comfortable with both feet – which should be useful in trying to make the transitions quicker without worrying about his stronger foot.
Does a €25m price tag sound correct to you?
For sure, it's a great deal and I think Milan will be more than happy with it. Given Leverkusen's previous season, they may not have so much negotiating power but I'm surprised more clubs weren't after his signature.
It will be worth monitoring this situation closely to see if AC Milan can capture one of the Bundesliga's brightest young creative sparks.