Milan will meet city-rivals Inter in a massive Derby Della Madonnina that will have major repercussions in the Serie A race for European places. 
In Italy, there are five European spots up for grabs, and the winner of the Coppa Italia qualifies for the Europa League. If the team that wins the Coppa Italia finishes in the top 5, the sixth place spot becomes a Europa League playoff spot.
It looks certain that Juventus will win the league, and therefore qualify for the Champions League along with Roma and Napoli.
This now brings us to the race for the Europa League. Where, at the moment Lazio, Atalanta, and Milan occupy the positions in the league table, with Inter two points back of Milan in 7th place.
With the Coppa Italia final being Juventus-Lazio, if Juve win the final, which is the prediction for most, sixth place becomes a Europa League spot. If Lazio win, and maintain their current league spot, sixth becomes a place for Europe. If the capital club fall out of the top five, and win the cup, they qualify for the Europa League, and not sixth place.
Lazio currently sit in fourth place on 60 points, behind them is Atalanta on 59. Then, Milan are on 57, two points ahead of Inter on 55.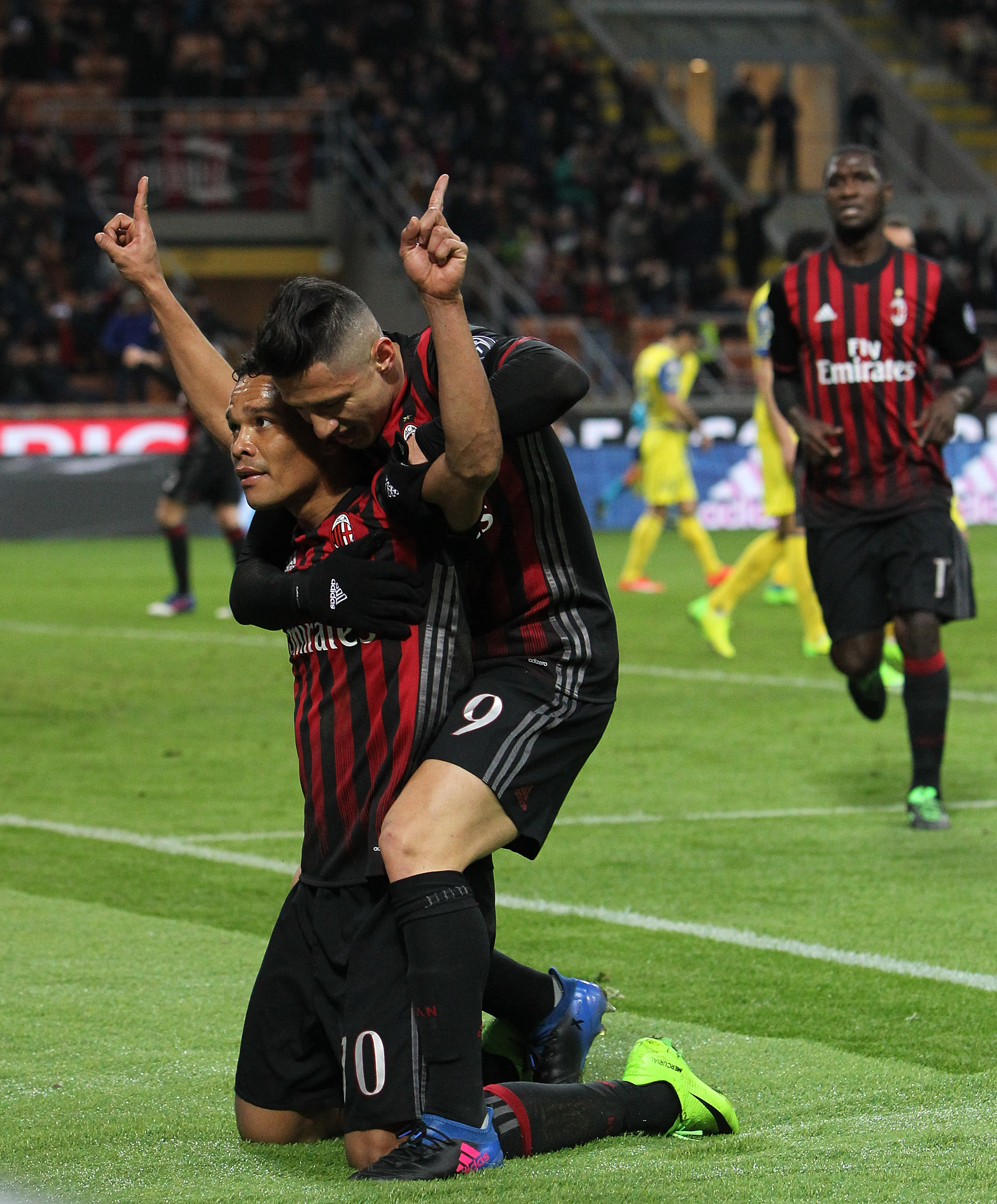 This weekend, if Milan defeat Inter, you have to say Inter will be down and out in the European race, as there will be a five point difference while they head into matches against Fiorentina and Napoli. That makes this derby so much more important. It is also a great opportunity as Atalanta visit the Stadio Olimpico to take on an unbeatable Roma team at home.
Now, if Milan finish level on points with another team, the first tie breaker will be head-to-head. I Rossoneri already have the advantage on that tie breaker with Lazio (2-1 and 1-1). They then have to play Inter as mentioned before and Atalanta as well. Montella's men drew 0-0 with Atalanta, so in order to have the superior record against their opponents is just draw in Bergamo with goals in the match. As for the Inter match, Milan drew the "home" derby 2-2. So, they'll either need to win, or draw 3-3 or higher.
The four teams' schedule's are as follows:
Lazio: Genoa (A, 16th), Palermo (H, 19th), Roma (A, 2nd), Sampdoria (H, 9th), Fiorentina (A, 8th), Inter (H, 7th), Crotone (A, 18th).
Atalanta: Roma (A,2nd), Bologna (H, 14th), Juventus (H, 1st), Udinese (A, 11th), Milan (H, 6th), Empoli (A, 17th), Chievo (H, 12th).
Milan: Inter (A, 7th), Empoli (H, 17th), Crotone (A, 18th), Roma (H, 2nd), Atalanta (A, 5th), Bologna (H, 14th), Cagliari (A, 13th).
Inter: Milan (H, 6th), Fiorentina (A, 8th), Napoli (H, 3rd), Genoa (A, 16th), Sassuolo (H, 15th), Lazio (A, 4th), Udinese (H, 11th)
It seems that Milan have the easiest of schedules here, and lots of these teams still play each other, so it's all to play for heading into the final stretch of the season.
So, who do you think will take the Europa League spots? Let us know!