AC Milan wrapped up their second addition of the summer on Monday afternoon as they confirmed the signing of Rade Krunic.
Reports of an agreement with Empoli emerged as early as the middle of June, and it seemingly came as a surprise to the media as the player hadn't even been linked with the club prior to the announcement of Empoli's president Fabrizio Corsi last month.
Milan have reportedly paid a fee of €8m plus bonuses for the 25-year-old, who impressed with five goals and six assists in 33 Serie A appearances despite his side being relegated.
To many Milan supporters Krunic is understandably an unknown quantity, so here we attempt to fill in any gaps in knowledge…
Back story
Born in Foca, Bosnia back in October 1993, Krunic started both his youth and professional career with local side Sutjeska Foca, where he remained until he was 20 years old.
He then signed for Serbian side Donji Srem after an impressive breakthrough in his native land, where after just one season he earned a move to Hellas Verona, but was immediately sent back on a six-month loan.
This is where things get interesting. When Hellas resumed their training after the winter break in January 2015, Krunic did not show up and threatened the player with an official complaint to both UEFA and FIFA.
Donji Srem ended up taking the fall, paying a compensation fee for Krunic's absence, but his bridges in Verona had ultimately been burned.
During that same January window, Krunic was on the verge of a move to Red Star Belgrade, but the deal ultimately fell through due to the fact his agent Stevan Stojanovi was not happy with the percentages on the table.
On the penultimate day of the window, the attacking midfielder joined Borac Cacak, helping them achieve promotion, yet the drama wasn't finished.
Donji Srem then issued an official complaint to the Serbian FA regarding Krunic, claiming they had pressured the club into a breach of FIFA rules regarding Verona's grievances.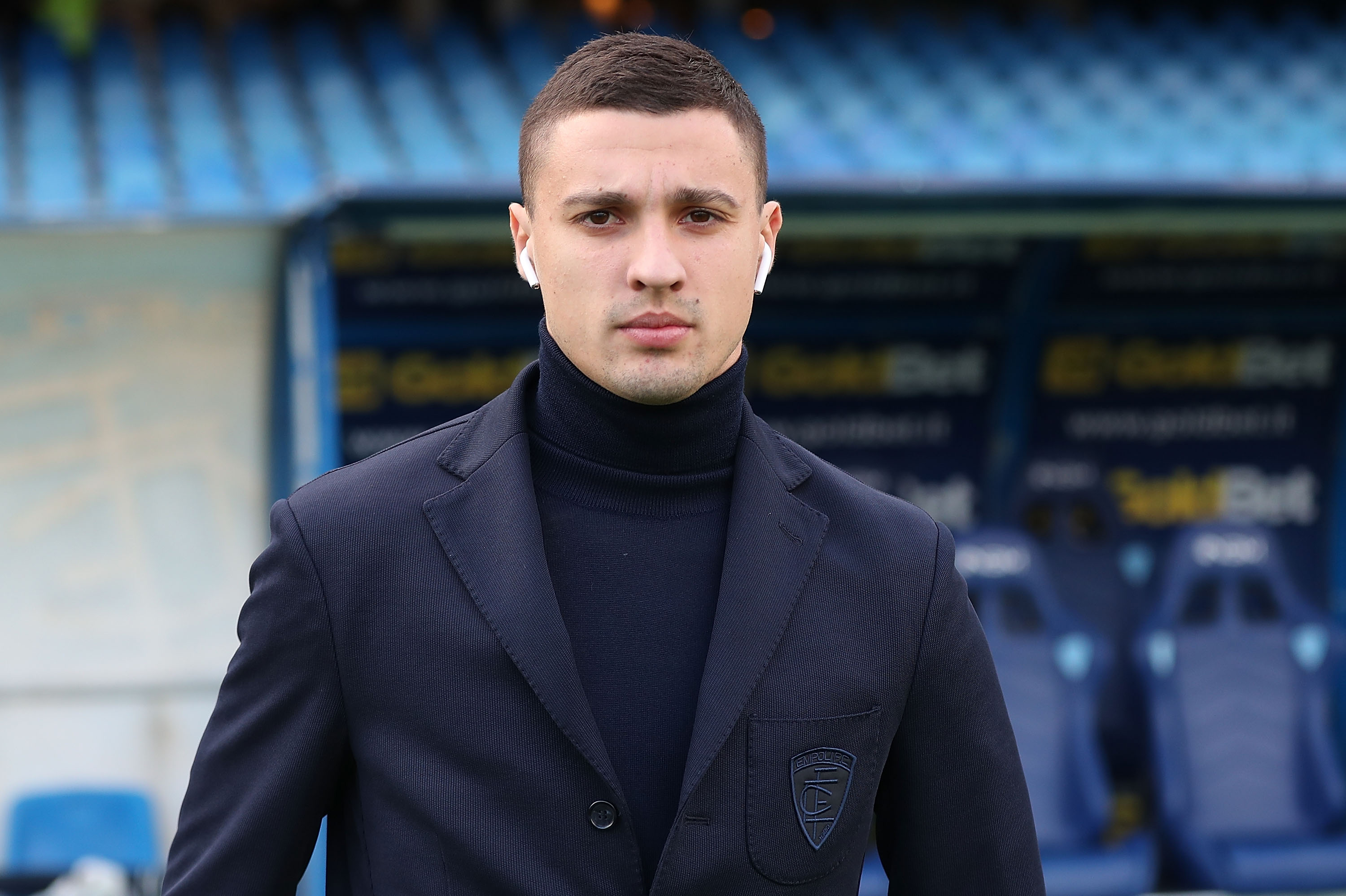 Nonetheless, his combined four goals and assists in 13 games was enough to earn a return to Italy, where he penned a three-year contract with Empoli.
His competitive Serie A debut followed on 4 October 2015, and later than month he scored his first league goal for the club in a 2-0 win over Genoa.
In November 2015, having represented Bosnia and Herzegovina at U21 level, Krunic received his first senior call-up for a EURO 2016 qualifier against the Republic of Ireland. His debut though didn't come until June 2016, in a friendly against Denmark.
Krunic really made his mark with the Tuscany club in Serie B though, helping them become champions and secure an immediate return to the top flight in the 2017-18 season.
He was named in the Serie B best XI of the season after amassing five goals and 10 assists, and he adjusted well to Serie A again last season – scoring five again and adding six assists.
Empoli are heading back to the second flight once again though, but this time Rade will not be following them.
Playing style
Perhaps the most obvious point to make off the bat about Krunic is that he should – in theory – be very useful to Giampaolo's 4-3-1-2 due to his qualities and versatility.
Primarily, his strength is dribbling, and that is something which lends itself to two potential roles within the system.
Firstly, he could be used as the flanking left or right central midfield positions, as one of the pivot points to which the ball is distributed by the deep-lying playmaker or the centre-backs. He would then be able to turn and drive the play up field, feeding the front three players or over-lapping full-backs.
The second possible position that Krunic could slot into is one just behind the two strikers. He is no strange to playing as an attacking midfielder; his vision and aforementioned quality on the ball could see him thrive – especially feeding a deadly finisher like Piatek.
Standing at over 6 feet tall, Krunic is an imposing physical presence too and one who motors through the gears when driving play forward.
When he has his head down and is barreling towards the box, the 25-year-old looks difficult to stop, but he is also still more than capable of playing a part in quick, intricate short-passing build-up play.
On top of all that, Rade possesses a long shot which can cause serious damage, and he isn't frightened to have a dip at the right moments.
He seems to have a knack for the 'knuckleball' technique, something which is an absolutely nightmare for opposition goalkeepers to deal with, so let's hope he can channel that again in a Rossoneri shirt.
Statistical comparison
As with the insight piece done on Theo Hernandez, we will compare the stats of Krunic against one of Milan's current squad members: namely Hakan Calhanoglu.
Looking at overall numbers, Krunic had more goals (5) and assists (7) than his new Turkish team-mate, who amassed three goals and five assists in Serie A last term.
Hakan did come out on top in pass accuracy though, amassing an impressive 85.2% completion rate to Rade's 80.8%, while both were named Man of the Match (via WhoScored rating) for their respective clubs last season.
Looking at the pair's per/90 metrics in the league in 2018-19, Krunic comes out comfortably on top in terms of aerial duels won with 1.5 to Calhanoglu's 0.7.
Calhanoglu does excel in a number of key attacking areas though: the former Leverkusen man has more shots per game (2.8 to 1.6), key passes (2.3 to 1.6) is dispossessed less (1.1 to 1) and has less 'bad touches' (1.9 to 2.2).
Krunic does however have comfortably more dribbles per game (1.4 to 0.9) and draws a larger amount of fouls (2.3 to 1.1).
Interestingly, the two had very similar amounts of game time last season, with Calhanoglu amassing 2898 minutes of Serie A action in 34 appearances, while Krunic was on the field for 2784 minutes across 33 appearances.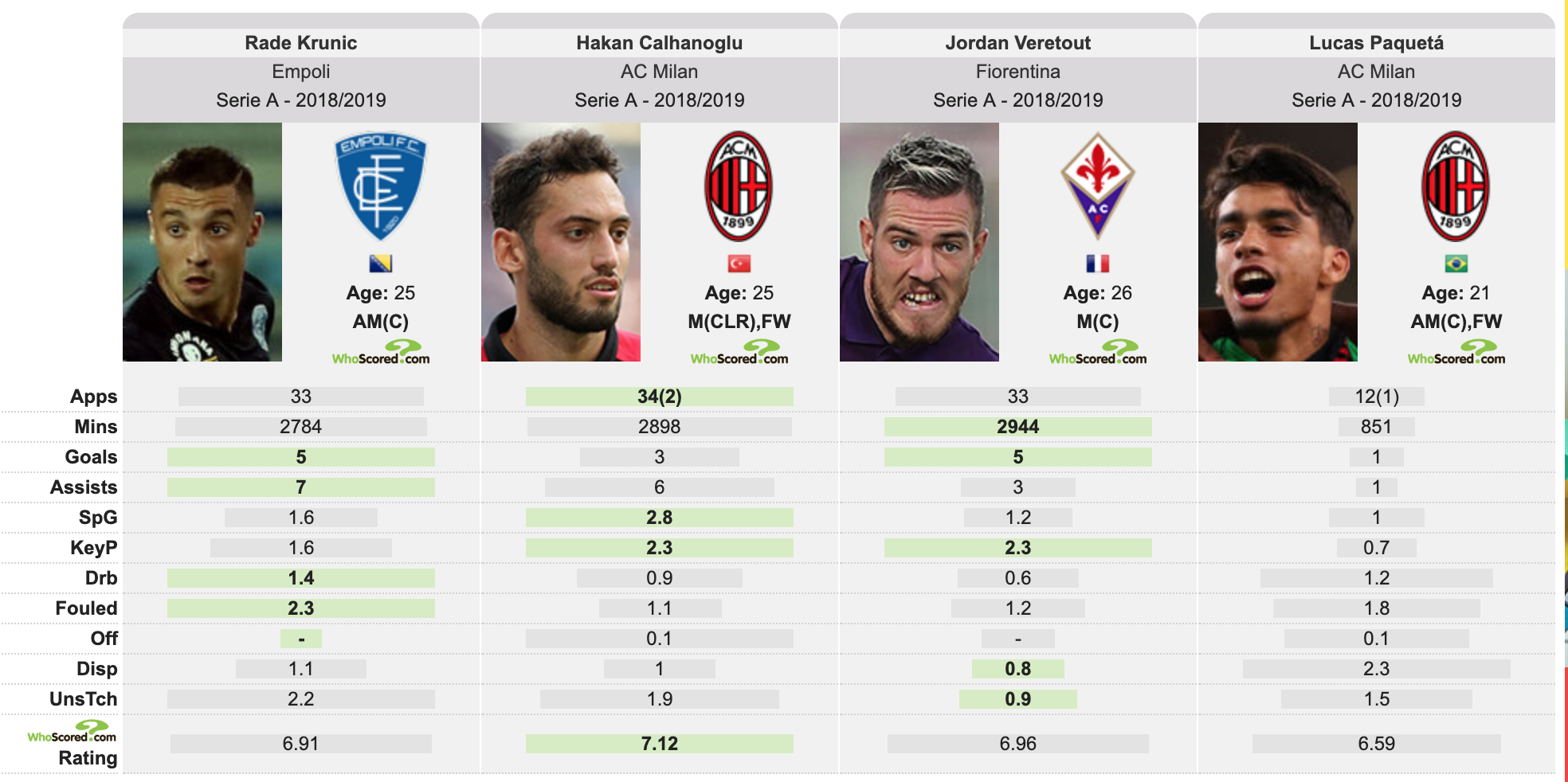 Deal or no deal?
This is certainly yet another signing which fits in with Milan's current plan of signing players for fees that can be considered low-risk, but with a high potential upside.
While midfield depth was sorely needed, there will rightly be questions marks about allocating even a small chunk of the summer budget to a 25-year-old with a controversial past from a relegated team.
Those eight million euros could have perhaps been decisive in tabling a more competitive bid for Lucas Torreira, Stefano Sensi or could seal the signing of Jordan Veretout.
One thing is for sure regarding Krunic: he was the standout performer in a poor side last season and was involved in over 23% of their goals.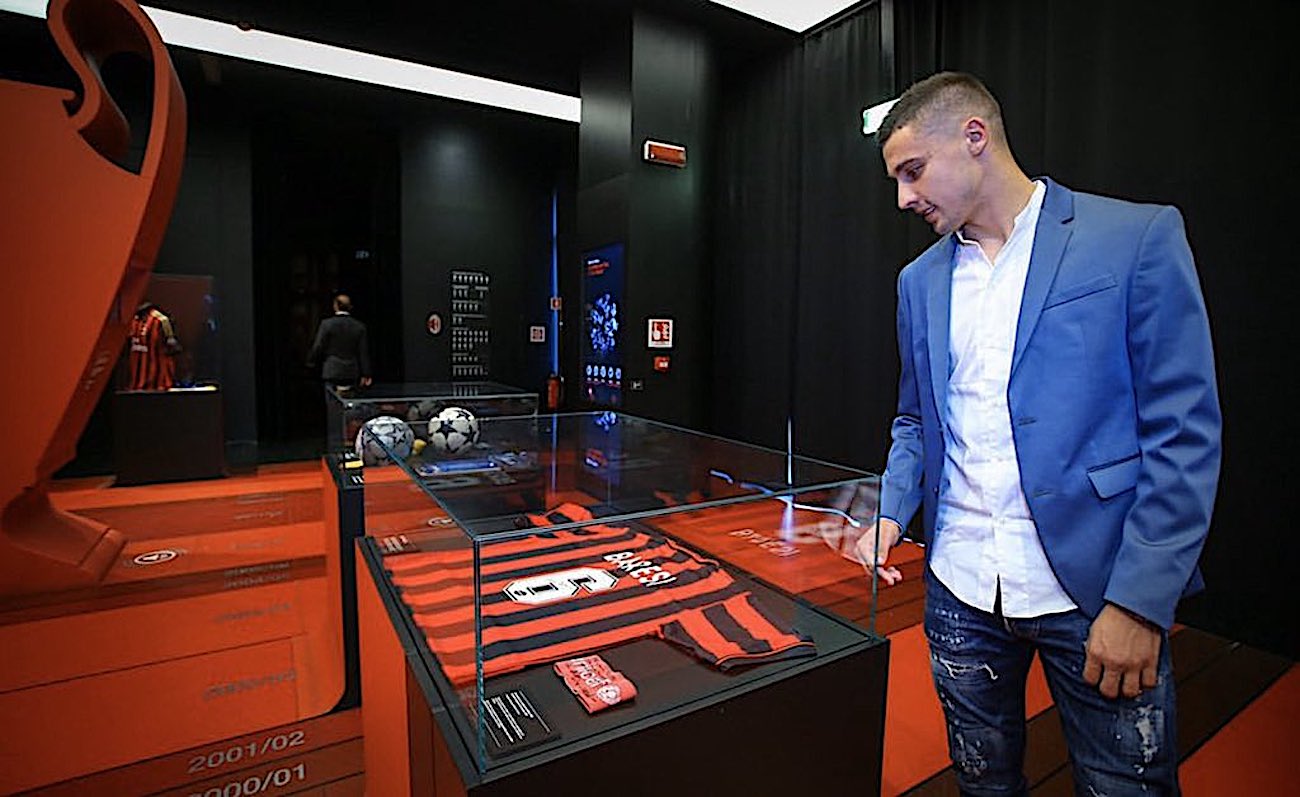 Opportunities may be hard to come by at first for the Bosnian as the Rossoneri already have a number of more established players in the positions he would play, such as Bonaventura and Calhanoglu at LCM and Lucas Paqueta at CAM.
Injuries, suspensions and cup games should give him ample time to display his abilities though, and it will be up to Krunic to show exactly what he is able to do.
However, as mentioned in the Hernandez' profile, the important thing is not the order that the jigsaw pieces are put into place, but rather the picture that it makes. Rade could prove to be an important piece moving forward, so his arrival should be welcomed.
Benvenuti a Milano, Dera!
Transfer rating: 6.5/10