Last June was an important month for Milan fans, it was the moment things were finally going to change for the better.
While Ricardo Rodriguez, Musacchio and Kessie were already brand new Rossoneri, it was time for a long awaited moment, Gianluigi « Gigio » Donnarumma's contract renewal.
Things got heated between the player, his agent, Mino Raiola, the Milan board and of course the fans. The overall atmosphere, which was until then subject to great enthusiasm and hope in seeing a new Milan emerging, had suddenly became very fragile.
The young goalkeeper was then starting for Italy at the Under-21 European championship, a competition that eventually ended for them on the 27th of June, losing 3-1 to a fantastic Spanish side.
A lot of rumours and various reasons were circulating as to why Gigio and his agent had refused Milan's new contract, but in the end, to the fans' relief, it all worked well.
Gigio had finally expressed his wish to stay and be a part of Milan's new project, signing a brand new deal with the club on July 11th and extending his stay at the club for 4 more years.
And now as it could have been expected, Raiola, the infamous but not so-loved agent is asking for apologies from fans towards the pair (the player and the agent). He recently declared: "We are waiting for an apology as we satisfied Gigio's desire to stay.
Speaking, again, about the Gigio receiving the captain's armband: "We never asked for it, we were promised it.
"We're waiting for apologies from fans and journalists, it's too easy to moralize on others."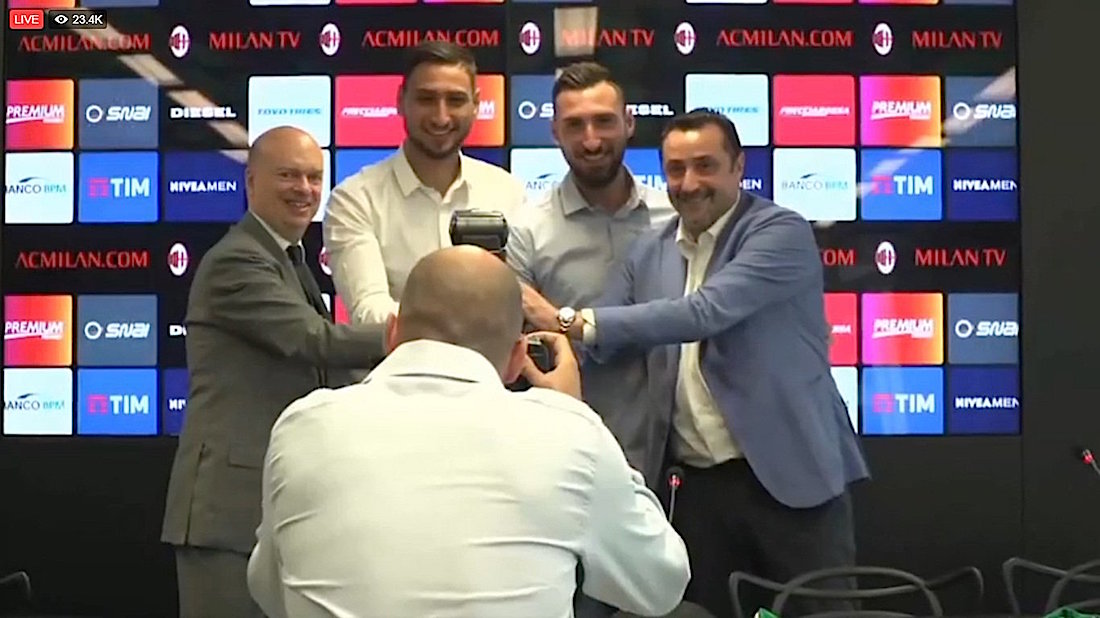 Mino Raiola also expressed his frustration with the status the fans are given: "We're the sole country where supporters think they run the club, you don't see banners against players and club like these abroad. We need to get rid of this fan-fearing culture" he added.
Speaking to Radio CRC, he also expressed his opinion about Spain's 3-0 trashing victory over Italy, acknowledging that "Verratti and Insigne aren't any worse than Isco or Asensio" but that they lost only because they were "playing Volleyball against them.
He then went on criticizing's Italy's CT Giampiero Ventura, declaring he didn't mind "getting everything wrong" and advising him to "play modern football like Germany or Spain."