AC Milan have been in a relative rut over the last few years, having not participated in the Champions League since 2014, although that will change next season.
What started with media tycoon Silvio Berlusconi taking over in 1986 and starting a juggernaut – which saw Milan win 5 Champions League titles, 8 Scudetti and 1 Coppa Italia – the cycle came to an when Milan sold Zlatan Ibrahimovic and Thiago Silva to balance the books back in the summer of 2012.
That preceded a period of mid table finishes and trophy-less seasons, but as Milanisti we must hope that the days of not making the top four are over. With that in mind, our writer Rohit Rajeev has assembled a small thread measuring the five best players for Milan during what many describe as the 'Banter Era', with consistency, longevity and statistics all considered.
Honourable mentions
Kaka: Milan snatched the return of Kaka back from Real Madrid in what seemed a romantic dream, but he was a talisman for the Rossoneri on the field proving he wasn't past it. He had 9 goals and 3 assists in 37 games for Milan in a dire 2013-14 season season and is still the last player to score for Milan in the Champions League.
Jeremy Menez: A 'streets wont forget' player, Menez was the sole shining light in Milan's lowest finish in this era back in the 2014-15 season. He amassed 16 goals and 4 assists in 33 league games but was sadly largely injured for the 2015-16 season and was finally let go not long after.
5. Carlos Bacca
This may be a controversial choice, but Carlos Bacca's record at Milan was very good. He amassed 34 goals and 8 assists in 77 games with 19 goals coming in a single Serie A season, which is still a record yet to be better by any other striker Milan have had since the Colombian.
4. Alessio Romagnoli
As a team famed for its star-filled defensive department, Milan needed a new graft to fill the massive hole left by Alessandro Nesta and Thiago Silva's respect exits, and the answer was Alessio Romagnoli. A centre-back who is good at reading situations and can tackle well, Romagnoli has been undoubtedly Milan's best defender since 2012.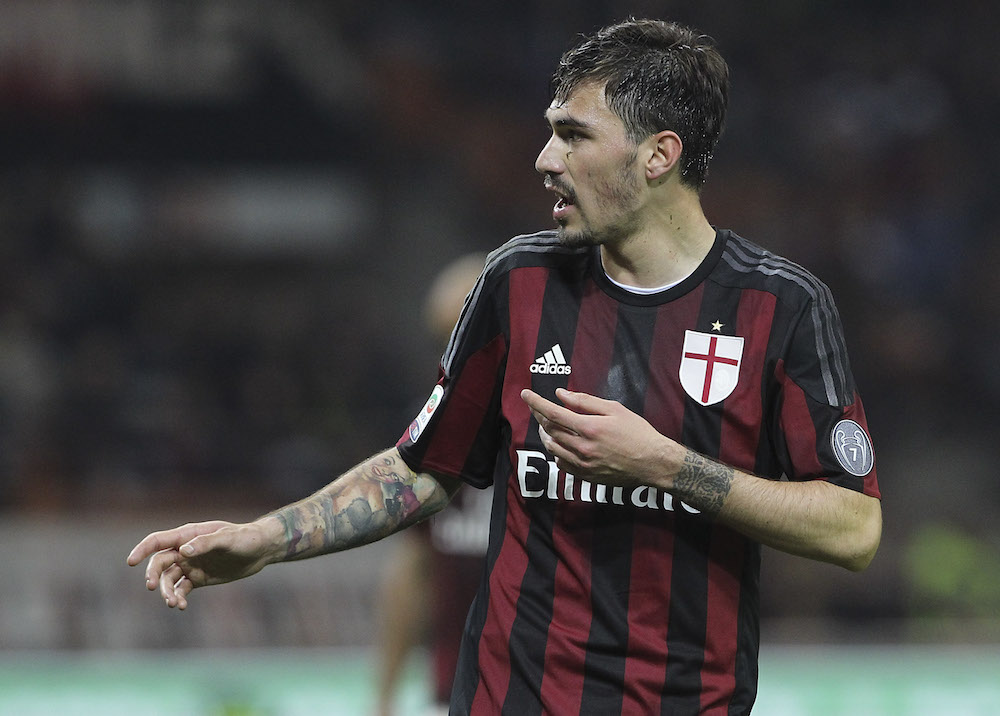 3. Gianluigi Donnarumma
While this may evoke some anger, Gianluigi Donnarumma was a gem produced by a Primavera which had produced previous stalwarts like Maldini and Baresi. Not known for world class goalkeepers, Donnarumma had an extraordinary debut, starting against Sassuolo, with fans and Berlusconi questioning the coach. Even though he proved to be disloyal in the end, the 22-year-old was pivotal in many moments.
2. Suso
A player that has always divided opinion among the fan base, Suso was Milan's chief creator for three seasons from 2016 to 2019. However, his box of tricks seemed to run out and a move away from Milan ended up being right for both parties.
Despite this, the Spaniard should be remembered for being the main threat during his time at the club – while remembering he arrived for a minuscule fee – as he racked up 24 goals and 36 assists in 153 games.
1. Giacomo Bonaventura
There is no doubt that Jack Bonaventura is the most highly-rated and probably best though of player during Milan's dark times. Before his struggles with injury, the former Atalanta was Milan's best midfielder and arguably one of their best wingers too.
He had technique, pace and ability to score making him a real game changer for Milan. In the end it was sad to see him depart at the end of his contract, as his loyalty and love for the club made him a real fan favourite.
🤔 What do you think? Did we get the assessments right? Tell us in the comments below! 👇
---
READ MORE: What are Milan's chances of success during the upcoming 2021-22 season?