AC Milan suffered yet another big defeat as Sassuolo managed to find the back of the net five (!) times at San Siro. Several players were really poor and down below are the player ratings for the Rossoneri. 
Starting XI
Tatarusanu (2): He had one good save at the start of the game but then struggled a lot. He certainly could have done more on the second and third goal, which really showcased the negative sides of his game.
Calabria (2): He got an assist but that was pretty much it on the positive side of things. Completely lost his man on the first goal and was found out of position many times. Then he caused the penalty.
Kalulu (2.5): He started the game by sending a long ball straight to Sassuolo and they nearly created something out of it. He then failed to get things under control and lost many battles.
Gabbia (2.5): Just like his colleague, the defending was all over the place and this showed especially on the second goal. Gabbia and Kalulu both got done and that set the tone for the rest of the clash.
Hernandez (2.5): Jogged back on the first goal, despite the fact Sassuolo attacked on his side, and he was then incredibly sloppy to lose the ball on Sassuolo's fifth goal. Furthermore, added little in attack.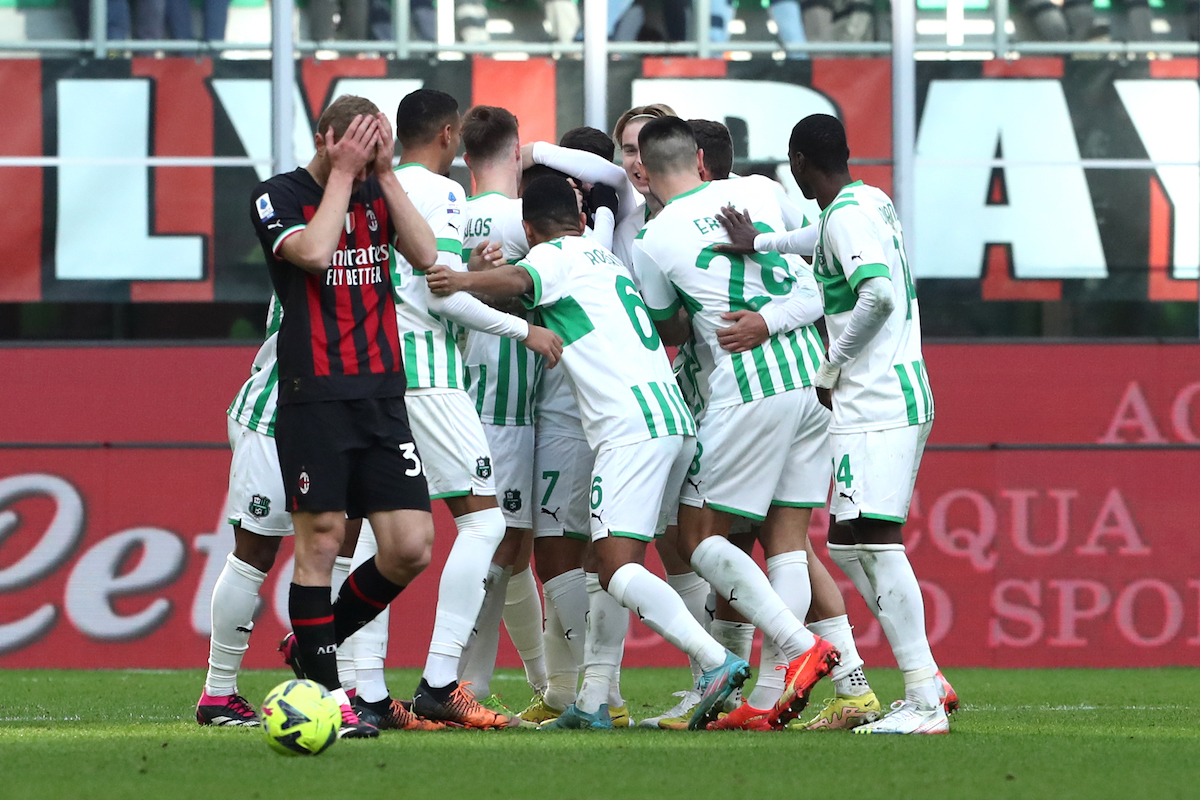 Krunic (4): He won some battles and had a couple of good moves but ultimately also failed to keep things under control properly in the midfield battle.
Tonali (3): He misplaced several passes today and lost his man on Sassuolo's third goal. He can do so much better.
Saelemaekers (4): A couple of good slick moves here and there but he had little impact in attack.
De Ketelaere (5): He was one of the few that actually did some good things in the first half and yet Pioli took him off. It's impossible to fairly judge the signing if he doesn't get the chance.
Rebic (4): He did find the back of the net but it was ruled out for a slight offside. Other than that, he really struggled to make the most of his chances.
Giroud (4.5): He scored a lovely goal which was ruled out for a narrow offside and then got his revenge with a lovely header. However, he also lost his man on Sassuolo's third goal, hence the rating.
Substitutes 
Leao (3): Zero impact off the bench and his backheel passes didn't exactly please the fans at San Siro.
Pobega (3): He failed to balance the game (albeit when it was already decided) and was also booked towards the end.
Messias (3): Just like Leao, not much of an impact besides a couple of intentions that had no end product.
Origi (5.5): He did well on more than one occasion and also scored with a lovely curling effort. We need to see more of that from him.