AC Milan, yet again, failed to get back to winning ways in the league as they were held to a 1-1 draw away at Bologna. Several players were disappointing and down below are the player ratings for the Rossoneri. 
Starting XI
Maignan (6): He couldn't do anything about the goal but wasn't really called into action much after that. Good with his feet as always but no huge impact in that sense.
Florenzi (4): Really poor from him in both phases of the game, clearly lacking the needed pace at the back and struggling with his delivery in attack.
Kalulu (6): He won many duels out there today and the goal cannot really be blamed on him, even if it was his man. The big mistakes were on the flank. He was one of the few with some actual competent and smart passes out there tonight too.
Thiaw (5): Not a good afternoon from him with an indecisiveness that everyone could see clearly. Always the simple pass and nothing to threaten Bologna, which eventually meant the opponents didn't need to press him as much.
Ballo-Toure (5): He had some decent moments, such as getting past his man with a little touch and go, but the end product was too poor. And in the end, we have to judge him based on that, plus the fact that he didn't do enough on the goal (regardless if it was a foul or not).
Vranckx (5.5): He covered a lot of ground but his handling of the ball wasn't always that great. Understandably so, he also didn't have enough courage in his play, apart from two efforts that were way off target.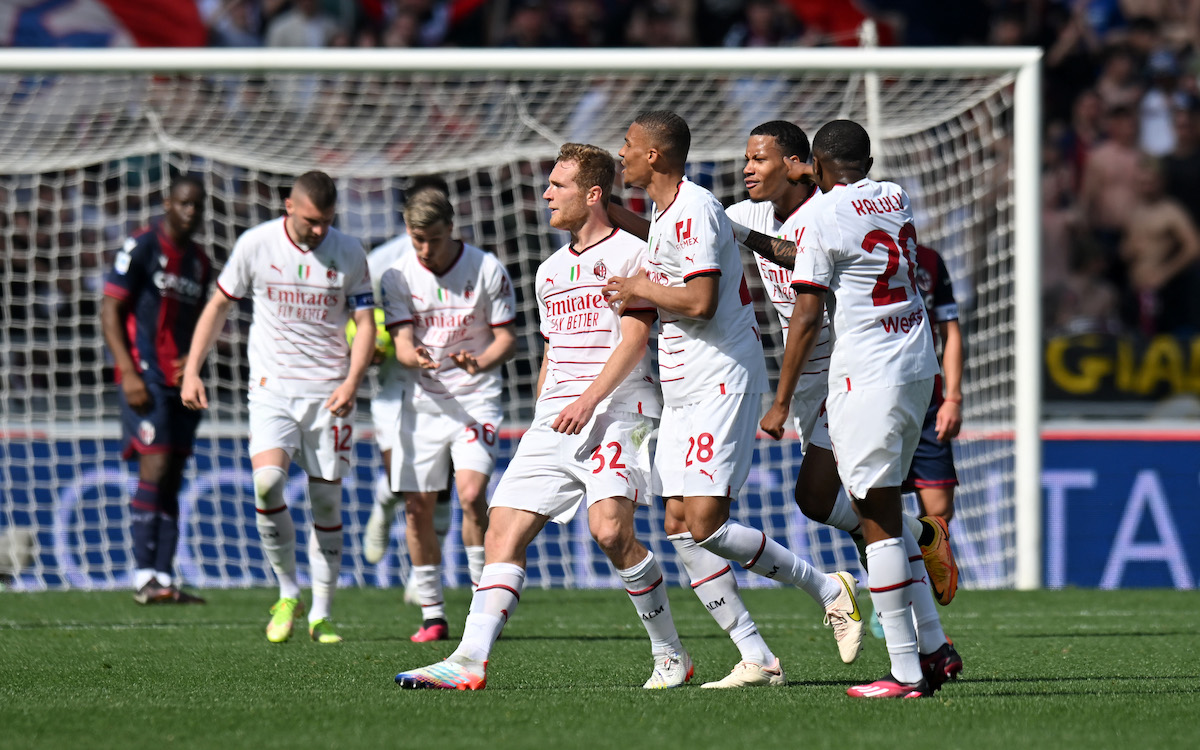 Pobega (6 – MOTM): A mixed performance from him tonight with some poor passing and some really good interceptions. However, he got the crucial equaliser and must be praised for that of course.
Saelemaekers (6): He was one of the few decent attackers out there today and it was surprising to see him come off after 57 minutes. He created more than anyone else in that front four.
De Ketelaere (4): Another game, another poor performance from the Belgian. He didn't get much right and the impact was minimal.
Rebic (4): He was one of the culprits on the first goal with some poor defending and he missed a couple of chances at the other end as well. Both him and Origi held back the attacking potential today, even if Rebic at least had the fighting spirit.
Origi (3.5): For a player of his experience, it's quite absurd that this is the level he has in him. The defenders won most of the duels against him and he struggled to leave a mark on the game.
Substitutes
Calabria (6): Decent but nothing out of the ordinary, clearly a lot better than Florenzi though.
Messias (6): A good appearance off the bench with especially one action that nearly resulted in a goal for Rebic.
Leao (6): He almost assisted Pobega and added the much-needed flair to Milan's attack, but also had a couple of failed dribbles.
Diaz (6): As with Leao, he added the spark needed to try and win the game but ultimately it wasn't enough.