AC Milan bounced back with an important 4-2 win away at Empoli this evening, finishing the year in second place. Alexis Saelemaekers and Franck Kessie were two of the standouts for the Rossoneri. 
Starting XI
Maignan (6): He could've done better on Empoli's first goal, although perhaps his sight was a bit blocked. He wasn't called into action much other than that and couldn't do anything about the penalty.
Florenzi (7): He had a rocky start to the game but improved as the game went on. Got his first goal for Milan with a lovely curling free-kick and that strike secured the three points for the Rossoneri, pretty much.
Tomori (6.5): To be honest, we didn't see that much of him in the first half as Romagnoli/Florenzi were targeted the most. However, he did well in the second half, also getting forward on a few occasions.
Romagnoli (7): As said, he had to deal with many tough duels and he did quite well with those. Looked like a leader on the pitch and nearly scored with a wonderful volley effort in the final seconds, hitting the crossbar.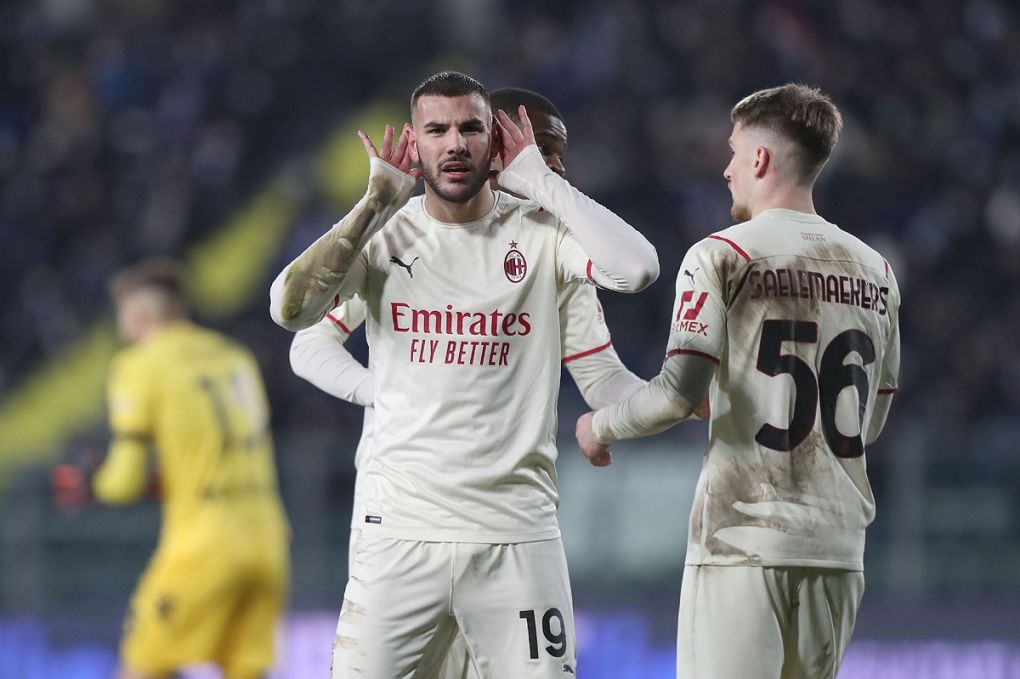 Hernandez (7): Decent display in both phases of the game tonight. His rating is obviously helped by the goal he scored, as the ball fell right into his path. It was the correct judgement call to get forward on that occasion.
Tonali (6): We didn't see that much of him and perhaps that was because of Bennacer and Kessie starting as well. Got carded and was subbed off in the second half, but when he did have the ball he did enough.
Bennacer (6.5): He very much improved as the game went on, shining the most in the defensive phase with his interceptions. Some risky plays, for sure, but he looked quite good tonight.
Messias (6): He saw a lot more of the ball than Tonali but he wasn't involved in any of the goals. That didn't make him bad per se, but he just didn't have a huge impact on the game this evening.
Kessie (7.5): Scored two very important goals and certainly responded to the recent criticism he has received. Fair play to him for taking on the shot on the second goal, when we all thought the angle was too tight.
Saelemaekers (8 – MOTM): A real difference-maker for Milan tonight. He was involved in all four goals: two assists, one hockey assist and won the free-kick that Florenzi converted. In addition, he looked very good on the ball, stunning at times.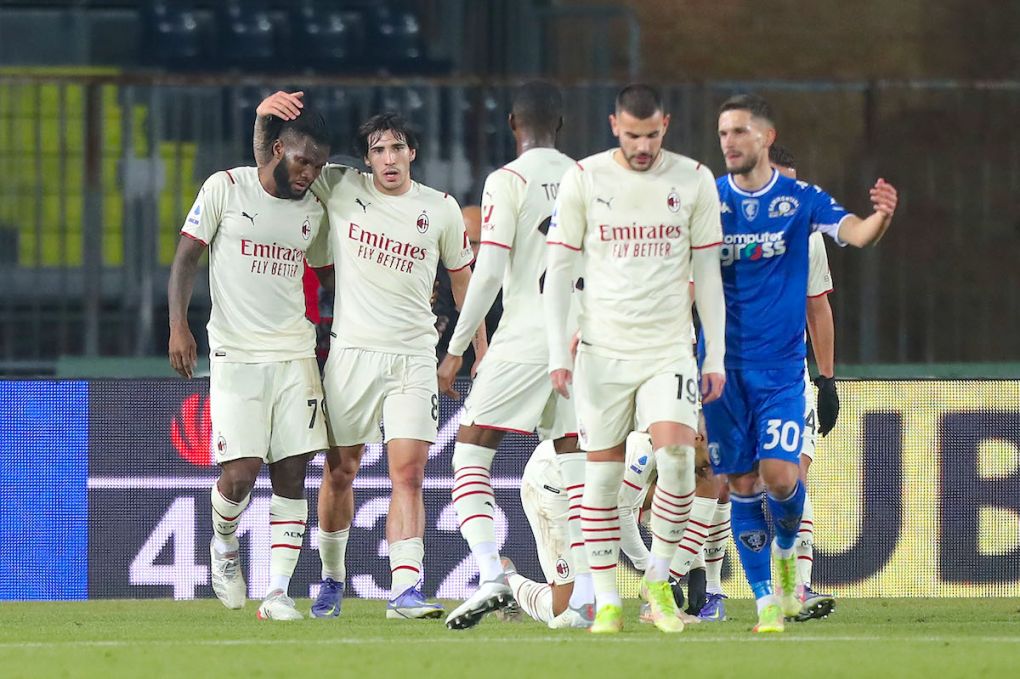 Giroud (6.5): He got the assist for Kessie's first goal and his presence ended up being important against a strong Empoli backline. Looked a bit worse than it was, in the end he opened up a lot of space.
Substitutes
Bakayoko (5.5): He didn't shine in open play and a silly handball resulted in the second goal for Empoli. A 1-4 scoreline would have been much nicer for Milan and he's lucky the lead was so comfortable.
Kalulu (6.5): Very good performance off the bench as he wasn't afraid to go forward and also was crucial on a few occasions at the back.
Krunic (N/A): We didn't see enough of him to give a rating.
Diaz (N/A): We didn't see enough of him to give a rating.
---
READ MORE – Empoli 2-4 AC Milan: Rossoneri rack up 17th away win of 2021 to end year in the right way