Milan were facing Hellas twice in the space of a few days. After coming out of the first game with a shiny 3-0 win in San Siro, they hugely failed to live up to.
With only two changes from Wednesday's game, examine how the players have fared in this heavy 3-0 defeat at the Bentegodi.
STARTING XI
Gianluigi Donnarumma (3): Had nothing to do for the whole game and conceded three. Very ambiguous game for him. Bear with me on his ratings.
Davide Calabria (4.5): Was there when he needed to help offensively. Was guilty of his positioning on the 2-0 although most of the opposition's attacking was flowing through the other flank.
Leonardo Bonucci (5): Was strong during the first half just like he has been for the last few games. Things got out of hand for him just like everyone else in the second.
Alessio Romagnoli (4): Looked a bit nervous and picked-up a yellow for something that could easily have been a red, will miss the home game against Atalanta.
Ricardo Rodriguez (3): Looked worse on the pitch during the first half, especially for his poor passing and crossing. Got subbed-off at half-time.
Ricardo Montolivo (4.5): Displaying incredible class and effectiveness in his passing on Wednesday, he started the game in a positive way. Lost himself completely in the second-half however with the rest of the team. Was subbed-off for Locatelli.
Franck Kessie (4): Was very well positioned in the first half, especially when in the final third. A lot more can be asked from him when he's 5 meters away from the opposition's goal.
Giacomo Bonaventura (5): Was fouled at so many occasions without getting free-kicks. He has served some very good crosses late on in the game but was kind of closed in easily by the opposition.
Suso (5.5): Scorer on Wednesday, he tried a lot today and found himself into good moves in the first half. Nothing came off in the end, with flying shots and failed passing. Got a red for whatever reason in the 90th minute as well. Misses Atalanta as well.
Borini (4.5): Was quick and focused for the whole game. Not very tactically interesting but still very much up to the task.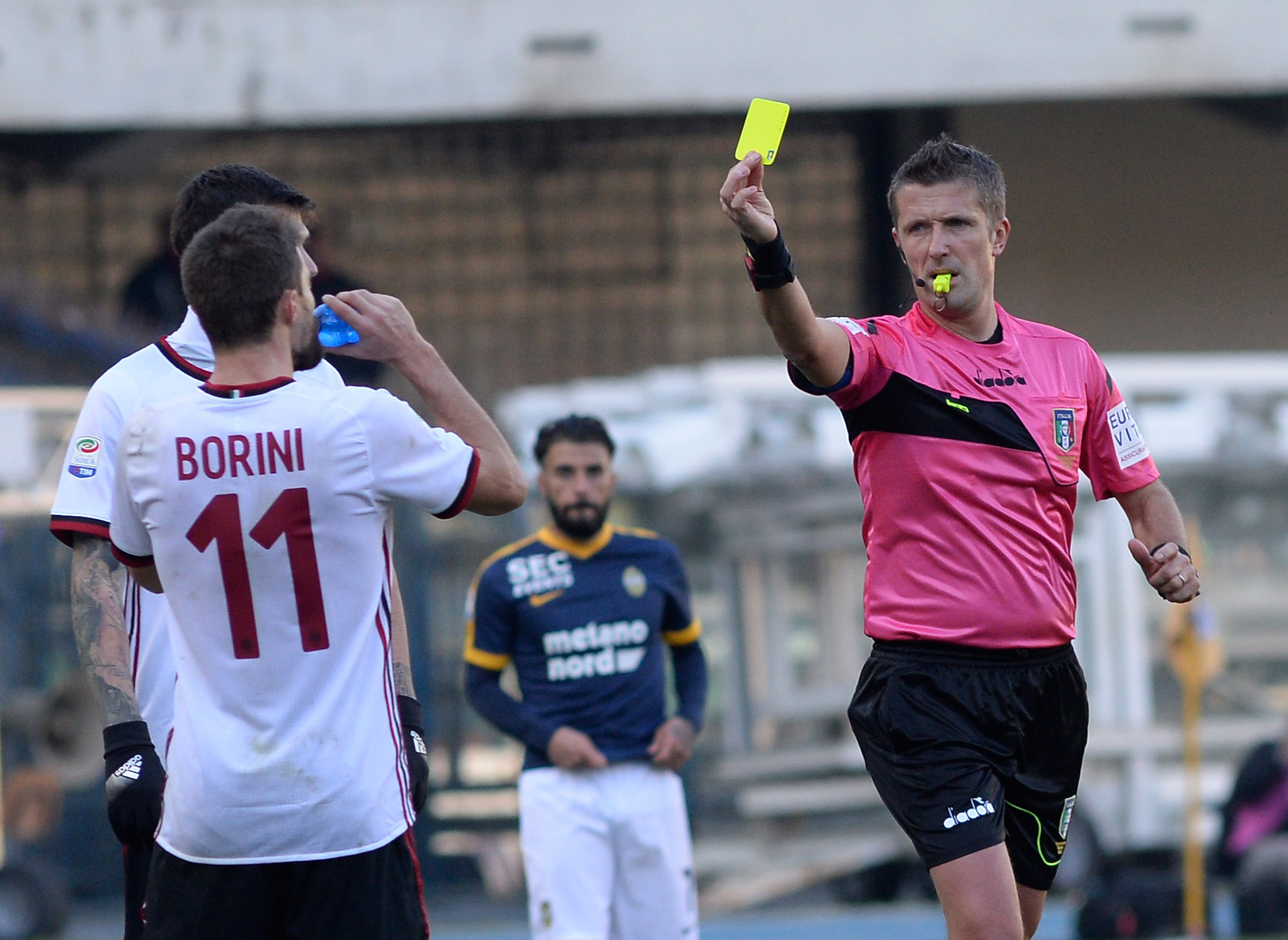 Kalinic (3): Felt weak, slow and late on every ball. Had a golden chance seconds into the second half but stroke it like he was 12. Didn't deserve a start today.
SUBSTITUTIONS:
Patrick Cutrone (4): Cutrone went on playing on for 45 minutes in a very packed and crowded field, he tried to get into position but didn't receive lots of balls.
Andre Silva (3.5): Harsh to rate him, just like Cutrone. One would have awaited him to shoot on target and wake his team up. Nothing quite happened.
Manuel Locatelli (N/A): Didn't play enough to be rated.
COACH:
(Gennaro Gattuso) (3): Although his team created chances today, he could definitely feel like he has lost the tactical war to Verona today. He has work to do on his team's character as well. To be fair to him, he didn't wait to bring on fresh legs.