AC Milan advanced to the quarter-finals of the Coppa Italia this evening but it wasn't easy, as Genoa had a 1-0 lead for most of the game. Fortunately, the likes of Olivier Giroud and Rafael Leao stepped up. 
Starting XI
Maignan (6.5): The goalkeeper made a few good stops this evening and he couldn't really do much about the goal. He had a scary moment where he missed a corner, but other than that it was very solid.
Kalulu (6): It was a bit unusual to see him at right-back at first given his recent duties but it didn't take long before he was back there, due to Tomori's injury. It was a solid display from the youngster overall.
Gabbia (6): Just like his colleague, it was a solid display with some good moments. Milan's defenders weren't really tested that much apart from some moments in the first half, including the goal of course.
Tomori (N/A): He came off with an injury in the 24th minute and we can only hope that it isn't too serious.
Hernandez (6.5): He didn't look good at all defensively this evening, losing his man on Genoa's goal, and it felt somewhat like a hangover display after two fantastic games. In the end, though, he did get two assists.
Krunic (5): It wasn't a good evening for the Bosnian at all. Granted that the first half was extremely sloppy from everyone (subbed off in 62nd), he never seemed to find his position and had some poor moments.
Tonali (7): He really kept things ticking for Milan when the going got tough. His strength and vision for the game are really becoming key for the Rossoneri and it's nice to see his development.
Messias (5): It wasn't a good game for him at all with hardly any leverage on his man and several poor dribbling attempts. An evening to forget for him and he must improve to keep his starting spot.
Maldini (5.5): The youngster severely overplayed things at the start and it was frustrating to see. It did improve at the start of the second half with some nice dummies but it's not strange that he was subbed off.
Rebic (5.5): Not a good night for the Croatian either, who apart from a few nice runs failed to have an impact on the game. This was even more noticeable when Leao took over the duties on the left.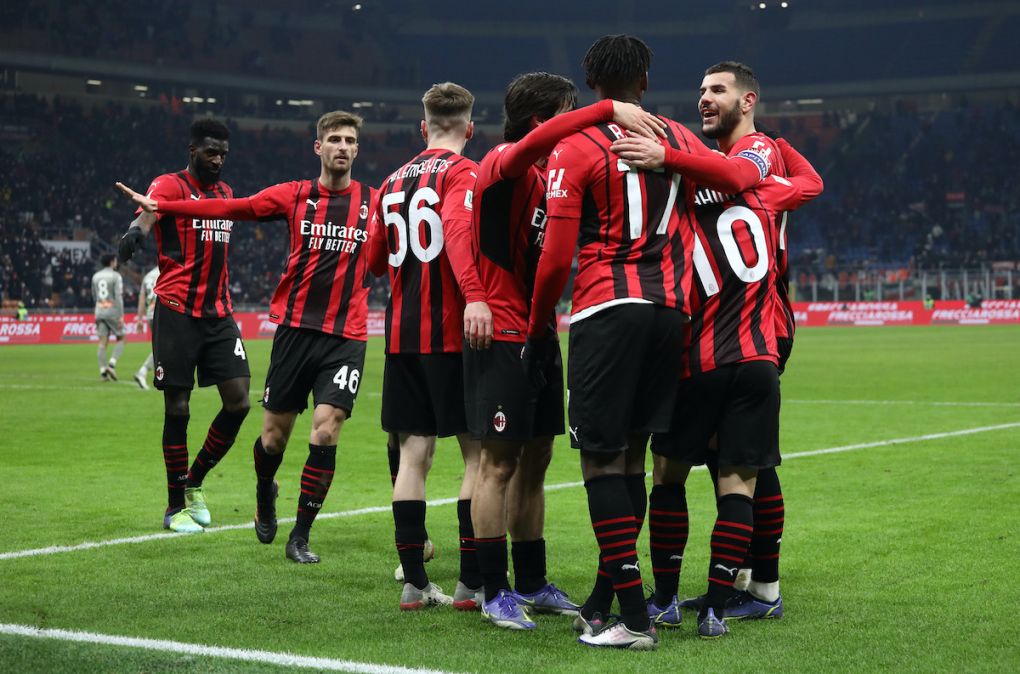 Giroud (7): He scored what turned out to be an absolutely crucial goal with a sensational header into the top left corner. That's exactly the type of goal Milan signed him for and once again, he got on the scoresheet.
Substitutes 
Florenzi (6.5): He did well on the right-hand side and was an injection of energy for Milan this evening. His experience and quality is clearly something that is working out well for Rossoneri.
Bakayoko (6): He had a few moments with some wacky touches but at the end of the day, he made a lot of interceptions and helped keep the stability towards the end.
Leao (7.5 – MOTM): Just like against Roma, it was a splendid performance off the bench. The first thing he did was beating two Genoa men easily and that set the tone. The goal was a bit lucky, but equally stunning visually.
Diaz (5.5): He had one sequence at the end that was very impressive but his efforts were too poor this evening. He had a great chance to score after Saelemaekers set him up but he even failed to hit the target.
Saelemaekers (6.5): He perhaps should've scored earlier but his touch let him down. When he did score, however, everything was in its order and he might start over Messias next week. He also should've had an assist, as mentioned.
Roback (N/A): He made his official debut for the club, but only got a few minutes.
READ MORE – AC Milan 3-1 Genoa (AET): Leao stars as substitutes impress to complete comeback