AC Milan managed to claim all three points against Sampdoria this afternoon and thus secured their spot at the top of the standings. Rafael Leao was decisive with the only goal of the game, and down below are the player ratings. 
Starting XI
Maignan (7): He wasn't really tested that much this afternoon (Sampdoria had just one shot on target) but he was, however, decisive in the build-up for Milan. His pass to Leao sealed the deal for the team.
Calabria (6.5): He was very good in one-on-one situations, especially in the defensive phase, and he acted as a motivator for his teammates in the final minutes. In a game where there are a lot of battles, having him on the pitch is useful.
Tomori (6): It was a decent return from start for the centre-back, having recovered from knee surgery. There were a few dodgy clearances throughout the game but, other than that, he did well to stay focused.
Romagnoli (6): Another good display from the captain this afternoon. He did what was required of him and just like Tomori, he wasn't tested all that much. His rating would have been higher if he had dared to break the lines with his passing a bit more (because it was often successful).
Florenzi (6): Given that he played out of position, an adjustment period was to be expected and we saw that in the first half with a few weird decisions. In the second half, though, he dared to move forward and did so with success, but the defensive part was still a bit fragile.
Bennacer (6.5): He intercepted the ball several times for Milan and was also solid in his passing. As mentioned already, it was a very physical game and thus he had to focus a lot on winning that battle, but he was good with his feet as well.
Tonali (6.5): The youngster has been very good lately and he played well today as well, although he got some fouls whistled against him. Against a midfield of Rincon and Thorsby, it was always going to be a battle and he handled it really well (though sacrificing some flair in the process).
Messias (6): He was unlucky not to score in the first half and had a half-chance in the second half as well. He looked good in open play and his rating probably would have been higher if he had played more (subbed off after 57 minutes).
Diaz (6): He was outmuscled a couple of times and it's clear that's still an area he needs to improve. There were some good intentions, though, and it probably wouldn't be fair to give him less than a 6 (which is a pass).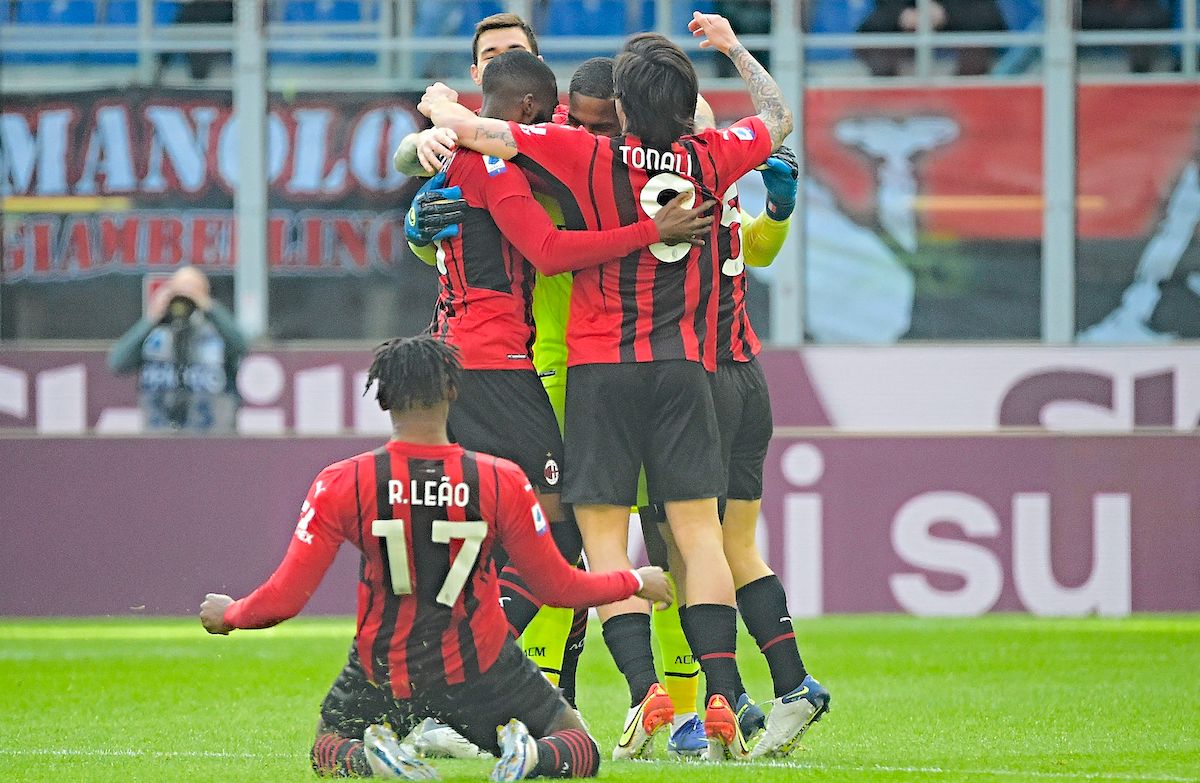 Leao (8 – MOTM): We are running out of adjectives for No.17 as it was yet another decisive display from him. The way he brought down the ball and made his way past the defender was wonderful to see. He was also subbed off after 57 minutes, like the others in the trio, and hopefully it isn't injury-related.
Giroud (6.5): You could see that he was very eager to continue his goalscoring form but it just didn't happen for him today. He had a couple of nice headers and also a bicycle kick but the Sampdoria keeper stood in the way. He was, however, very useful in open play for Milan.
Substitutes
Saelemaekers (6.5): A bright appearance off the bench from the Belgian who gave new life to Milan's attack. He unsuccessfully tried his luck with a solo run and had a couple of poor crosses, but he also had some very good intentions and moves to break the lines of Sampdoria.
Kessie (6): He played in the No.10 role and he wasn't exactly welcomed with warmth when coming on. He did what he had to do but nothing more, adding some physical presence in the final third.
Rebic (5.5): If anyone had the chance to put the final nail in the coffin, it was the Croatian winger. He had several good chances to score, most notably a one-on-one with the keeper, but he wasn't composed enough.
Krunic (6): He won a few duels and was also a calming presence in the defensive phase, not afraid to lock the ball at his feet rather than clearing it.
Kalulu (N/A): He didn't play enough to get a rating.
READ MORE – AC Milan 1-0 Sampdoria: Early Leao goal sends the Rossoneri above Inter