Gattuso's Milan has picked up arguably the biggest win of the season tonight with a stunning performance against the capital club, extending their unbeaten run to twelve, with five straight wins and five straight clean sheets in all competitions.
STARTING XI
Donnarumma (7) The birthday boy will certainly be celebrating his 19th in style. A clean sheet is every goalkeepers objective and, while not called into action often tonight; Gigio once again proved he is the best player under 20 in the world.
Calabria (8) Scoring the second goal with a beautiful chip tonight, Davide records his first ever Serie A goal to polish off a fantastic defensive performance.
Bonucci (7.5) Our captain has continued to look better and better after every game and today showed that once again. He was called into action in the first half with a dangerous sliding challenge from within the box and cleared the ball with class.
Romagnoli (8) Alessio is the perfect partner for Bonucci and grows every single day. Previously his main weakness was winning aerial duels. Tonight he won every duel he faced and has become a star in his own right.
Ricardo Rodriguez (6.5) One of the worst performances from a Milan player tonight and it was not bad at all. He made a few poor decisions but nothing dire tonight. He has had a slow return to the field but is regaining more form every game.
Kessie (8.5) MOTM To put his performance into perspective; Radja Nianggolan is the consensus number one box to box midfielder in the league. Franck Kessie was able to win every single duel with Radja tonight and forced him to be the first substitution of the match. Then with Strootman, Kessie only lost one single duel. The Ivorian is simply put, the best young midfield talent in the league and arguably the world.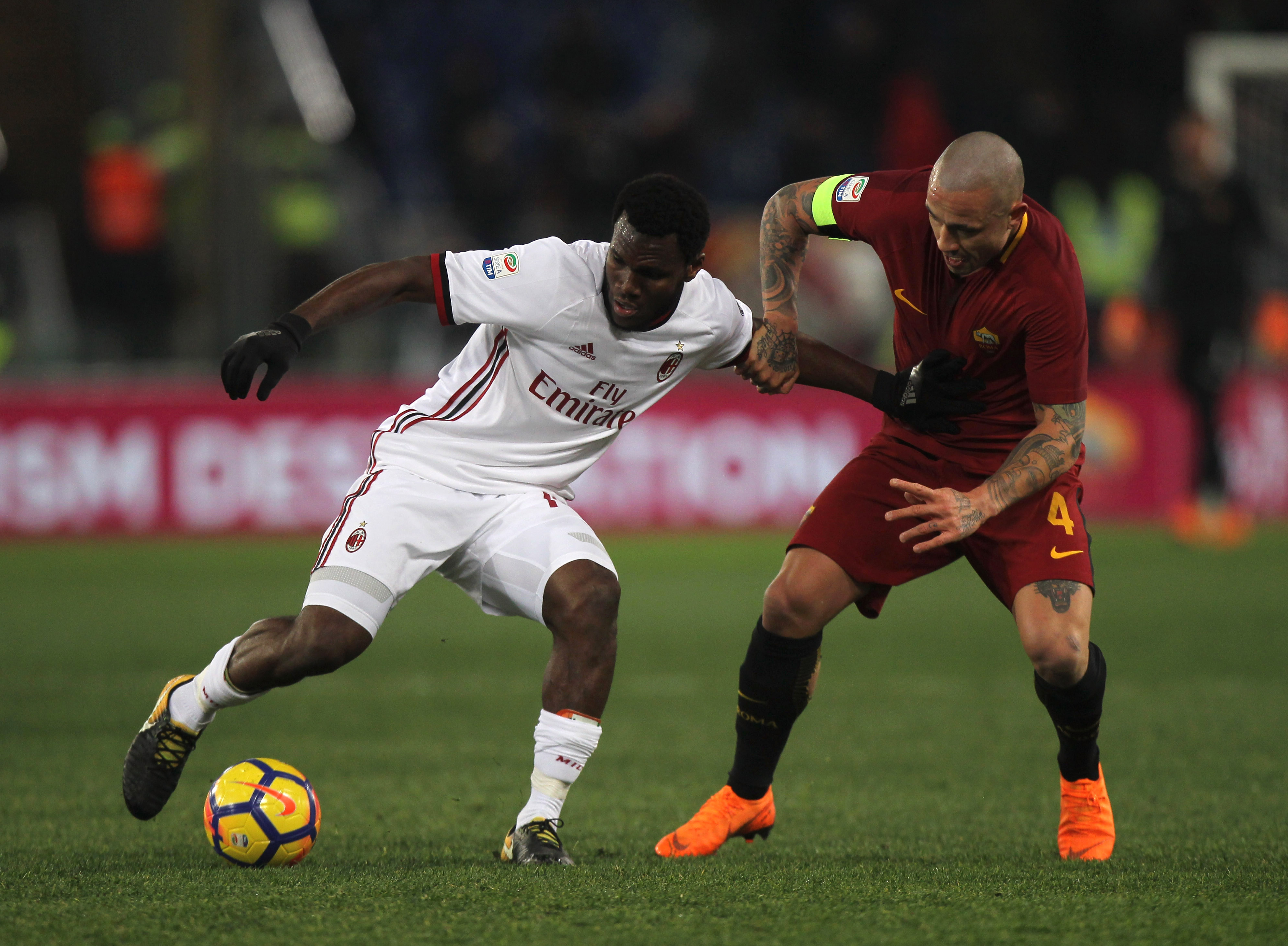 Biglia (6) Lukas at times was a liability tonight but never enough to put the team in danger. He had multiple poor touches and was disposed frequently. He seemed to have lost some confidence while the rest of the squad gains it. Hopefully this is temporary.
Bonaventura (6.5) Usually our star creator, Jack was not as involved as he usually is and was eventually subbed off. However that does not mean he had a bad game. He was just simply less effective tonight.
Suso (7) Similar to Bonaventura, Suso was not involved enough tonight for what we have come to expect from the Spaniard. He did however record a beautiful assist which is sure to ring more praise among the squad.
Cutrone (8) He's one of our own, Patrick Cutrone, he is one of our own! The youth academy product now has six goals in the league and 13 in all competitions. The youngster has already received Inzaghi comparisons are rightfully so.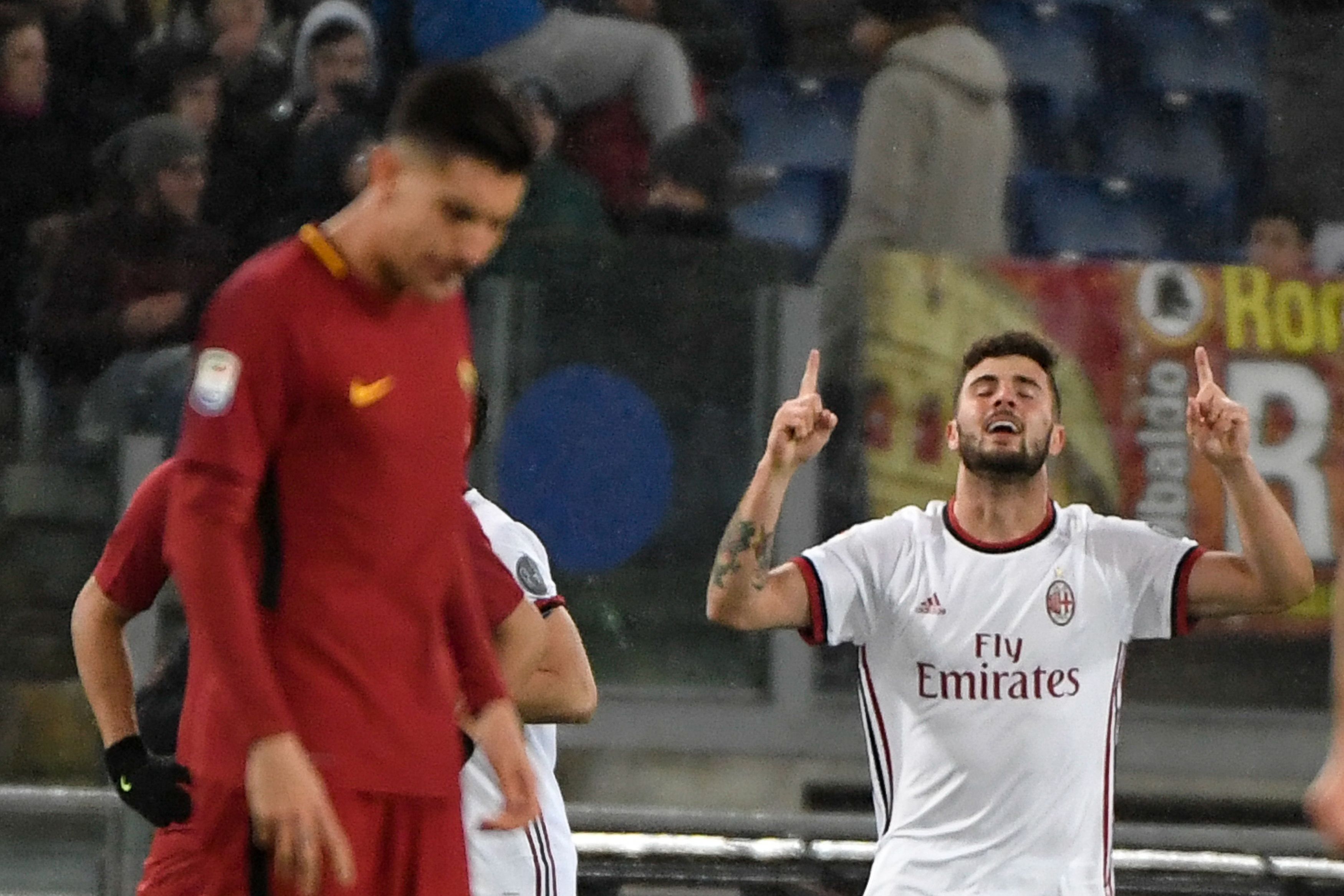 Calhanoglu (6.5) Apart from the two sliding moves he made in the first half (which were beautiful to watch) he has overall not very effective. Hakan as always tried his best but unfortunately today was not his day.
SUBSTITUTES
Kalinic (6) With just under thirty minutes of play time, he showed that his recent stint on the bench has not improved his ability and once again he fumbled with the ball at his feet, however he did assist Calabria and overall was effective today.
Borini (NA) Fabio came on for the final ten minutes and was inches from securing a fourth straight goal from substitute appearances, but tonight it was not meant to be, and that's okay. Borini is becoming a fan favorite and with a few more minutes tonight could have scored again.
Montolivo (NA) This was a tactical sub to waste some time as well as preserve Bonaventura for the midweek game.
MANAGER
Gattuso (8) It seemed as if the plan was to hold back in the first half in order to wear down Roma then burst in the second half. Which is exactly how the game went. Rino was tactically superior on the touchline once again and made wise substitutions for preserving his stars for the midweek match, without sacrificing the game at hand.