Milan dropped two very crucial points in a game that very well could have ended both their Champions League hopes as well as their Europa League hopes. This were not in favor Milan at the San Siro tonight.
STARTING XI
Donnarumma (5.5) Gigio was not called into action often tonight and unfortunately when he was he could not keep the ball out of the net. He did make two good saves to his favor but in a must win game saving two of three shots is not good enough.
Abate (6) Ignacio played slightly above what he usually does however it made no difference and his impact was minimal. He was subbed off shortly after half time.
Bonucci (5.5) The captain will now miss the game against Napoli after receiving a yellow card for dissent. An easily avoidable card in an extremely frustrating game.
Romagnoli (NA) Alessio pulled up injured in the 5th minute and did not play enough for a rating.
Ricardo Rodriguez (6) Nothing spectacular from the full back, nothing horrendous either. A generic performance.
Kessie (6.5) The big man had himself a solid game, but should have put one away in the opening minutes. How he missed the header from that close I wont know, besides this his game was good.
Biglia (6) Biglia was vastly missed in the previous outing against Inter and it showed early just how important he is to our team; however Biglia became visibly frustrated as the game went on and began to misplace a lot of passes.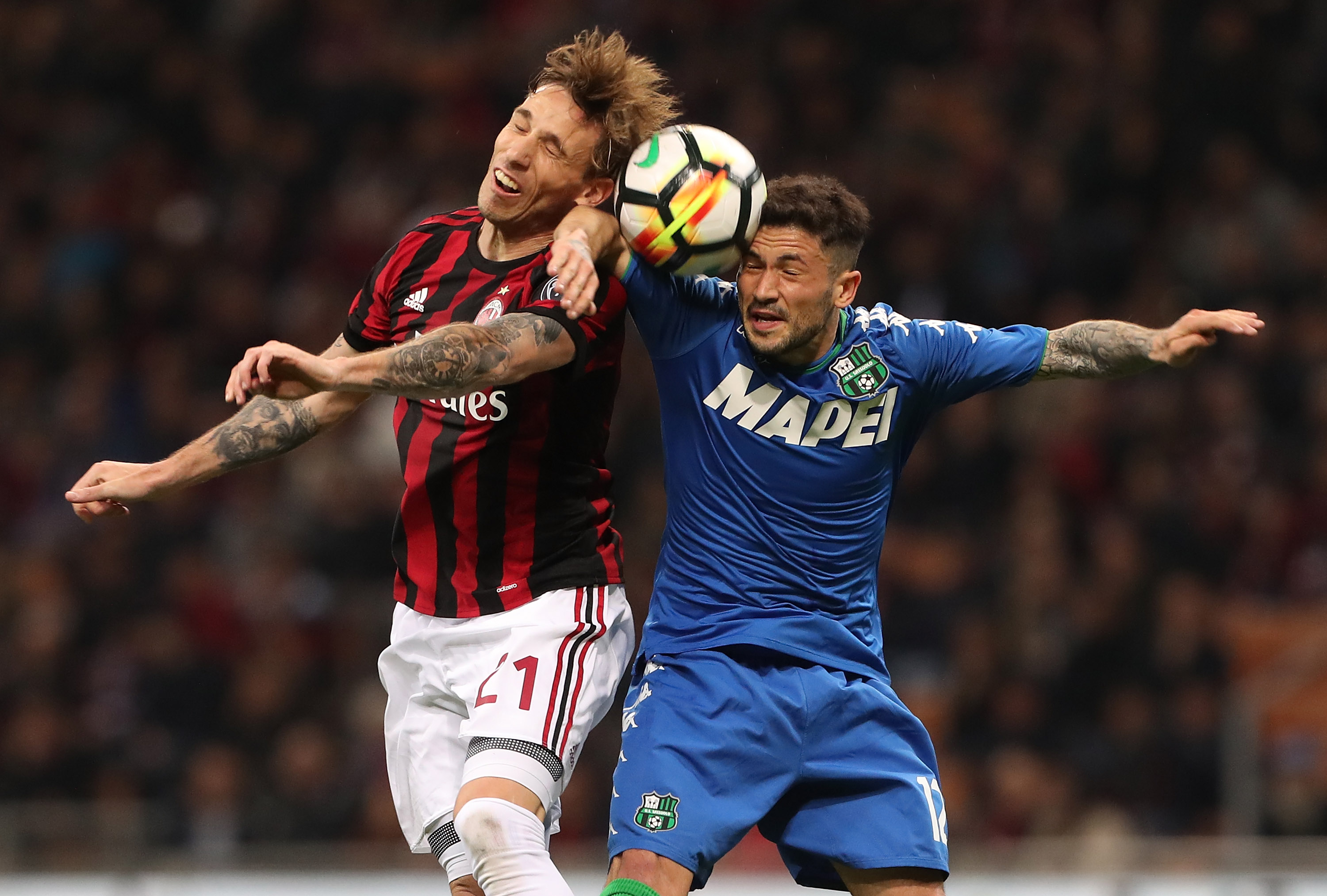 Bonaventura (4.5) The worst performance from Jack in a Milan shirt. He looked lethargic on the ball and bothered when he was needed to hurry towards the ball. Jack almost redeemed himself in stoppage time but yet another incredible Consigli save prevented the goal. Jack is in desperate need of a pick me up or he might soon find himself on the bench.
Suso (6) Suso did what he normally does however today it did not result in any good will as most his crosses were too far or nobody was on the receiving end. This is in part to Sassuolo playing with eight men in the box at all times.
Cutrone (5) Patrick is absolutely invisible today. He has only six touches in the first half which is equal to Romagnoli who only played for five minutes tonight. He was replaced with Kalinic.
Calhanoglu (6.5) Hakan has been easily our best winger for quite some time now and continued to be involved tonight. With multiple good crosses into the box we were just unable to connect on most. Hakan showed grit even when he lost possession.
SUBSTITUTIONS
Musacchio (7) Matteo has not played more than six minutes for Milan since before Christmas and he did not look rusty at all. Matteo showed his ability to head clearances away and also his work rate, getting into the box for most of our crosses. He will start against Napoli as Bonucci is suspended and Alessio Romagnoli is injured.
Andre Silva (5) Andre was slightly less invisible tonight than Cutrone. One stellar cross from within the box in stoppage time that was very close to deciding the game but besides that, Mr. 3 Points looked more like The Invisible Man today.
Kalinic (6.5) Kalinic was the correct substitution. He found the back of the net (barely) and was in position for multiple other chances. One header that was pin point on the keeper and another that went over the net but he was always in the right area. Expect him to start against Napoli.
MANAGER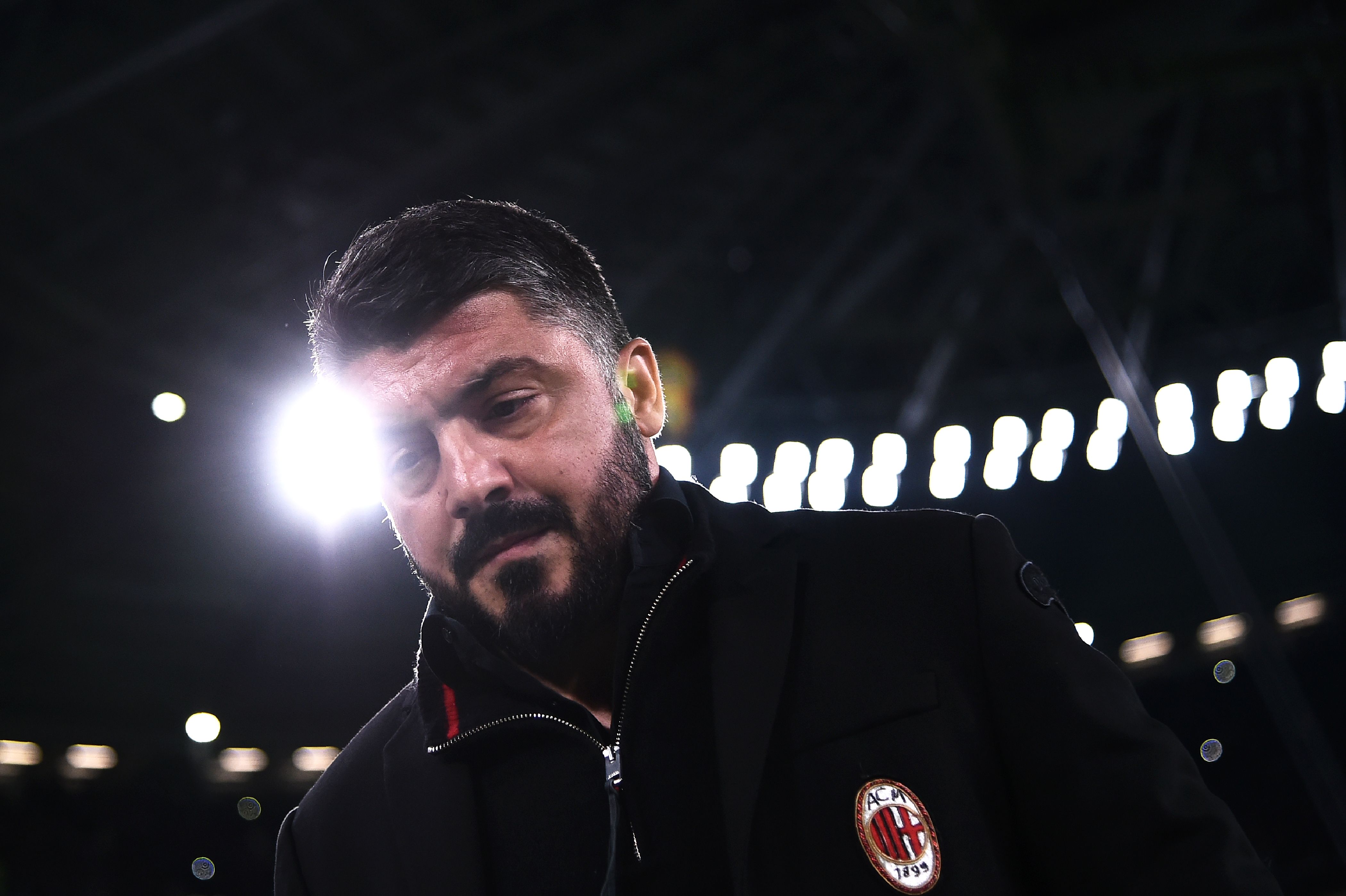 Gattuso (6) Gennaro was forced into an early sub when Romagnoli went down injured. Usually he would have fielded Zapata but instead chose Musacchio, who was best in show tonight. He also recognized that both our strikers went missing and played Kalinic who is usually the antithesis of a fan favorite but he earned the draw for the team tonight. Changing to a 352 was a sketchy move from the skipper and could have been why we blundered the clean sheet but besides the formation change, Rino was at his usual it just wasn't the team's day.