AC Milan managed to beat Venezia by three goals to nil this afternoon and just like against Roma, Theo Hernandez was one of the key players. He wasn't the only one who impressed, though, and down below are the ratings. 
Starting XI
Maignan (6.5): He didn't have much to do but when called upon, he always looked sharp and focused.
Florenzi (6.5): Despite a couple of questionable plays throughout the game, he was solid overall. Florenzi is slowly finding his rhythm with this squad and this game was another proof of that.
Gabbia (6): Though sloppy at times and displaying a serious lack of composure, Gabbia did enough to keep the defence solid throughout the game.
Kalulu (7): Another clean and outstanding performance from the young defender who keeps proving why he belongs in this squad and that he can be trusted even in difficult situations.
Hernandez (9 – MOTM): A flawless display from this afternoon's captain. His distribution was always on point, his defensive contribution was crucial and offensively, he was deadly as proven by his brace in the second half. Brilliant all around.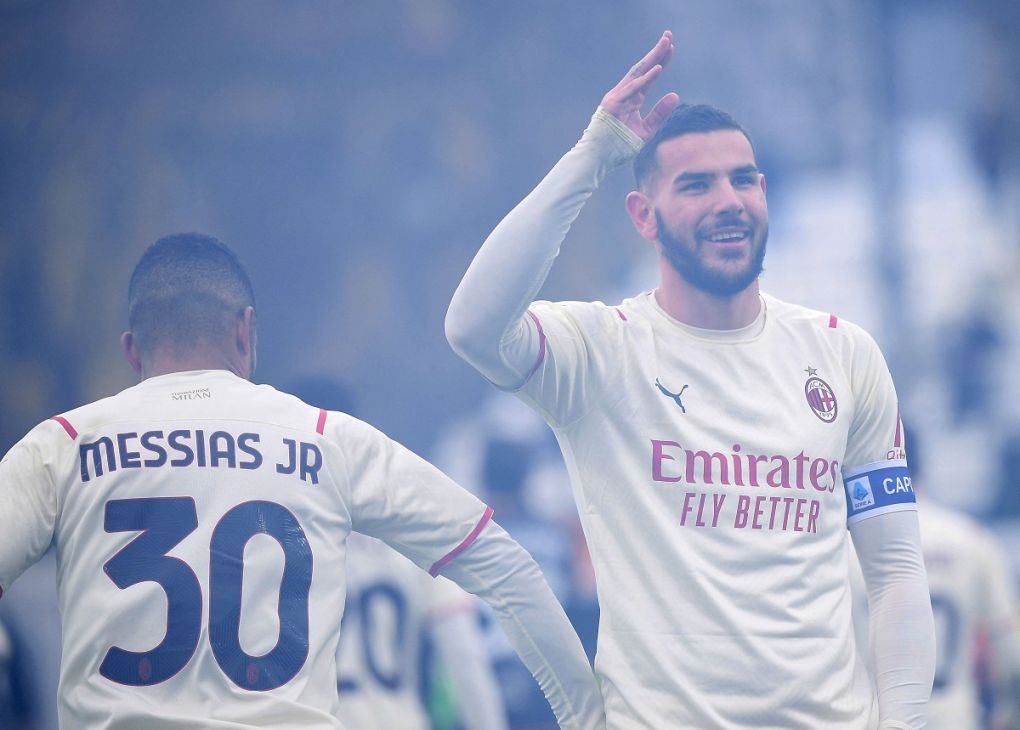 Bakayoko (6.5): His presence in the midfield was essential. His contribution to the build-up and defence helped the team keep some stability throughout the game. A decent performance overall.
Tonali (7.5): An amazing display by the young midfielder as he continues to impress with his grit, technique and sharpness around the field. Tonali was the heart of the midfield as he controlled the rhythm of the game and bailed out the defence on countless occasions.
Saelemaekers (5): Sloppy and totally unreliable. Alexis Saelemaekers was one of the few Milan players tonight who failed to leave a mark on the game. A performance to forget.
Diaz (5.5): Brahim, once again, had no impact on the game. He struggled to compete physically in the midfield as he often does, however, his lack of technical sharpness was the most disappointing aspect of his display in this game.
Leao (8): Though a bit quiet for the majority of the second half, Leao had a wonderful game as shown by his two assists, proving once why this team needs his qualities to excel. He really opened up the defence of Venezia on numerous occasions.
Ibrahimovic (6.5): Despite a few bad plays, and a disappearing act towards the end of the game, Zlatan used his experience to great effect by making just the right amount of effort to help the team achieve its goal. His early goal opened up the game for Milan and his physical presence stroke fear in the opposition's defence, which helped his teammates find space and create more danger.
Substitutes
Messias (6): Simple but effective, Messias did not create as much danger as a winger should but proved to be exactly what the team needed for this game in the second half.
Rebic (6): Even though a bit rusty, he showed flashes of brilliance which is hopefully a sign of things to come.
Maldini (6): Despite not having much to do, he managed a few good passes and set up some good plays for his teammates.
Giroud (6): He didn't get enough time to leave a mark but did enough to keep the attack alive towards the end of the game.
Stanga (N/A)
---
READ MORE: – Venezia 0-3 AC Milan: Captain Theo leads Rossoneri to victory with brace