AC Milan ran out 2-0 victors against Benevento despite being down to 10 men for more than 60 minutes due to a red card for Sandro Tonali.
Above all, it is a win that keeps the Rossoneri top of the table ahead of the visit of Juventus on Wednesday night, thanks to goals from Franck Kessie and Rafael Leao. Here are a few insights into the game with some statistical facts from our writer Rohit Rajeev…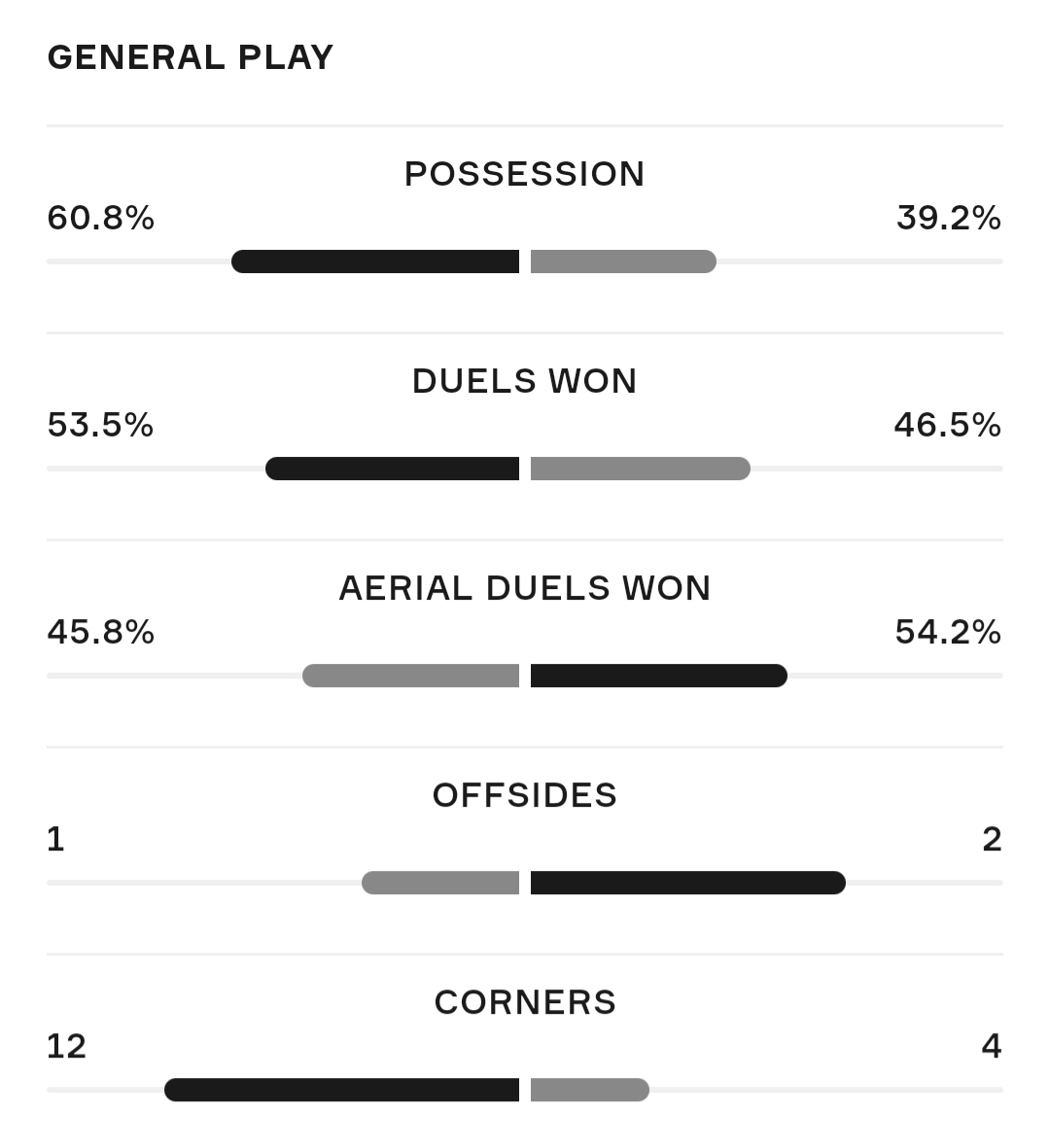 Milan – especially after going down to 10 men – were completely dominated. Benevento had a high amount of possession and created chances. They registered a total of 25 shots off which only 5 were on target. Benevento created a total of 8 chances against 6 chances Milan created.
Benevento lined up in a 4-3-2-1 changing to a 4-5-1 in defence while Milan played in a 4-2-3-1 changing to a 4-4-2 in defence until Tonali got sent off, when it became a 4-4-1 or a 4-2-3.
Milan's main idea was to press Benevento, force them to the wide areas and score using their quick forwards. Benevento's strengths lie in their wing players, as Caprari and Insigne ran wide with Ionita and Hetemaj supporting thep with runs through the half spaces once Milan's defence was stretched.
Schiatterella – who was benevento's best player yesterday – was the Regista switching flanks, orchestrating attacks and picking up runs with through balls.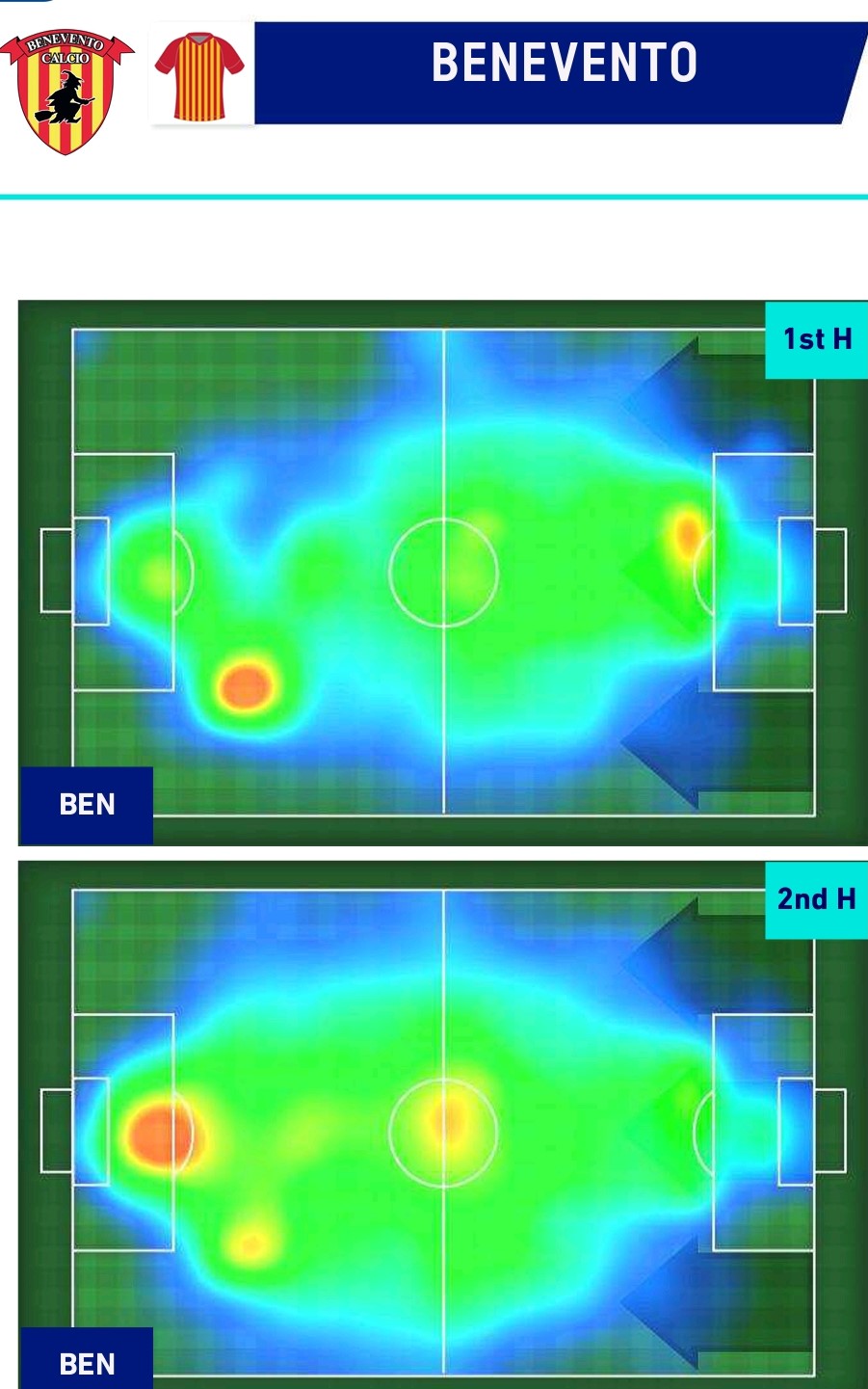 Looking at Benevento's heat map we can conclude that while they build up play using a narrow formation and spread out quite a lot in Milan's half in the first half. With Milan sitting back in the second half, the build-up play is more spread out and there is lot more possession.
Milan meanwhile build up play more through the right side thanks to Pioli not having Theo Hernandez on the left and Calabria using the right to attack. For the time he was on the pitc,h Milan used Sandro Tonali as their deep-lying playmaker.
In the second half Milan always looked to spring on the counter hence balls were more central.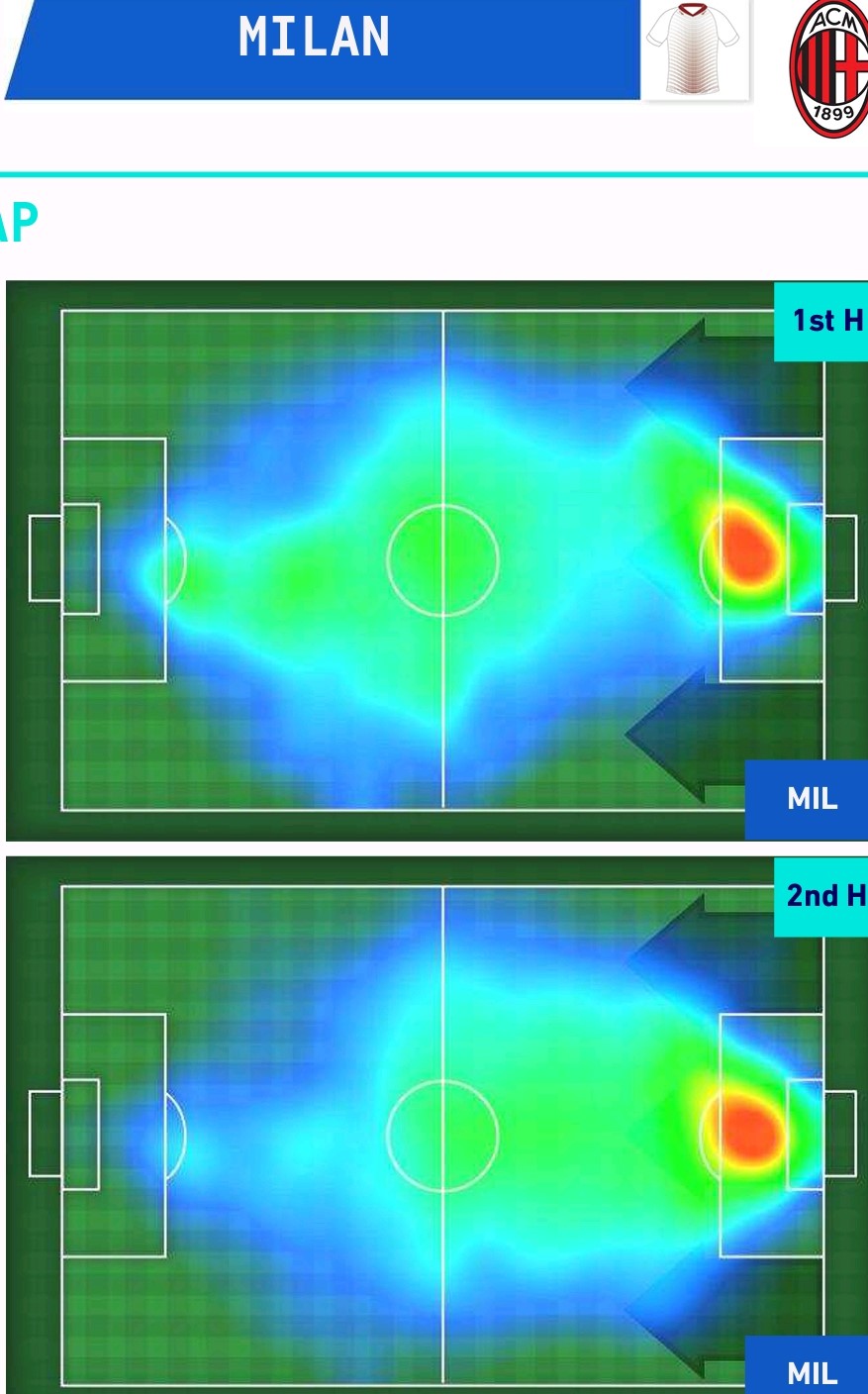 Further proof of Benevento's style of play can be found in the attacking map. Forming a middle block with a narrow 4-4-1/4-4-2 Milan blocked out the middle and forced Benevento to go wide which is quite congruent to their style of play.
Milan were forced down the centre due to them being down to 10 men and needing to counter-attack.

All of Benevento's shots on target came from wide or either half spaces.

Milan and Benevento played quite a high line in the first half with 11 men each on the pitch for close to 30 mins before Milan retreated with the red card.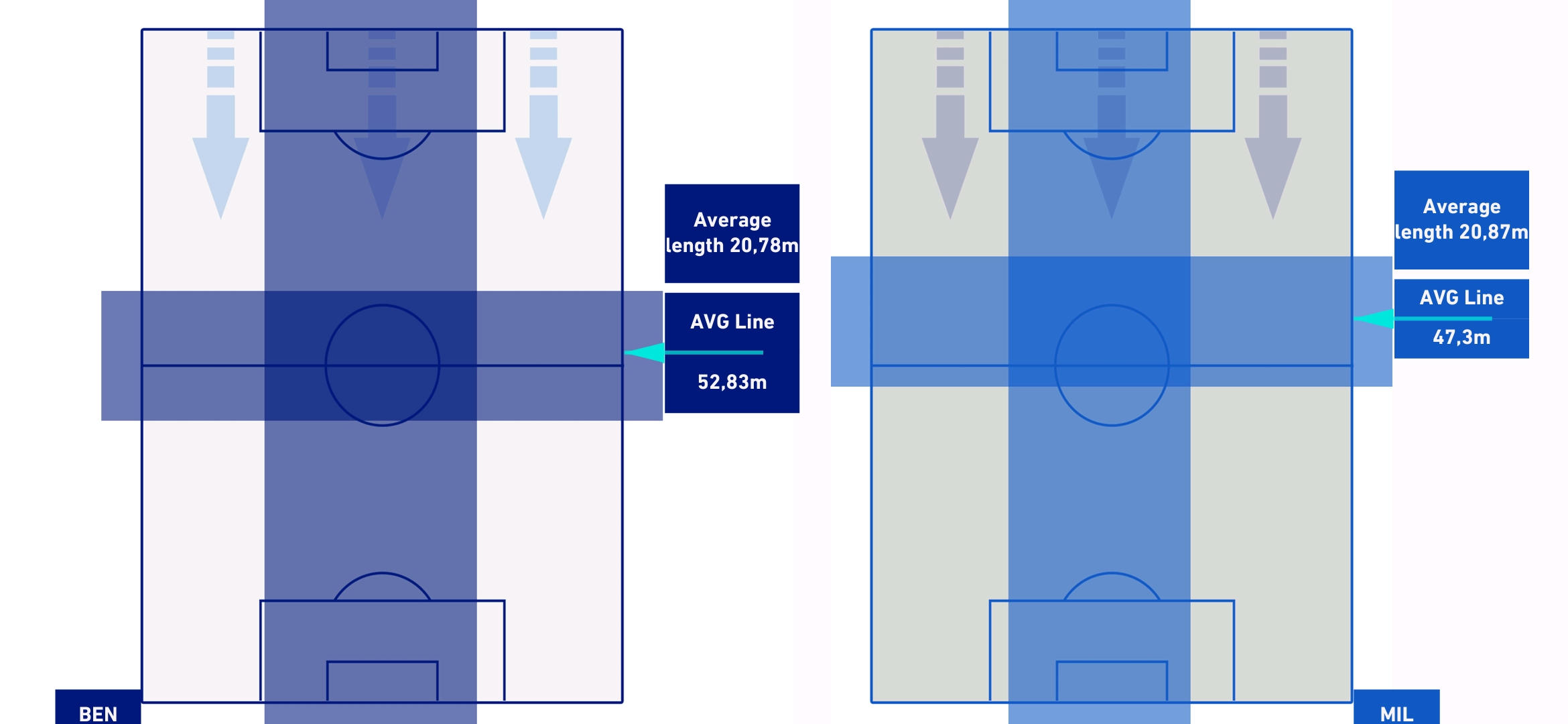 Once the second half began you can see how Milan played a deep and narrow line with Benevento playing a very high line as they were chasing and wanted to press Milan up the field.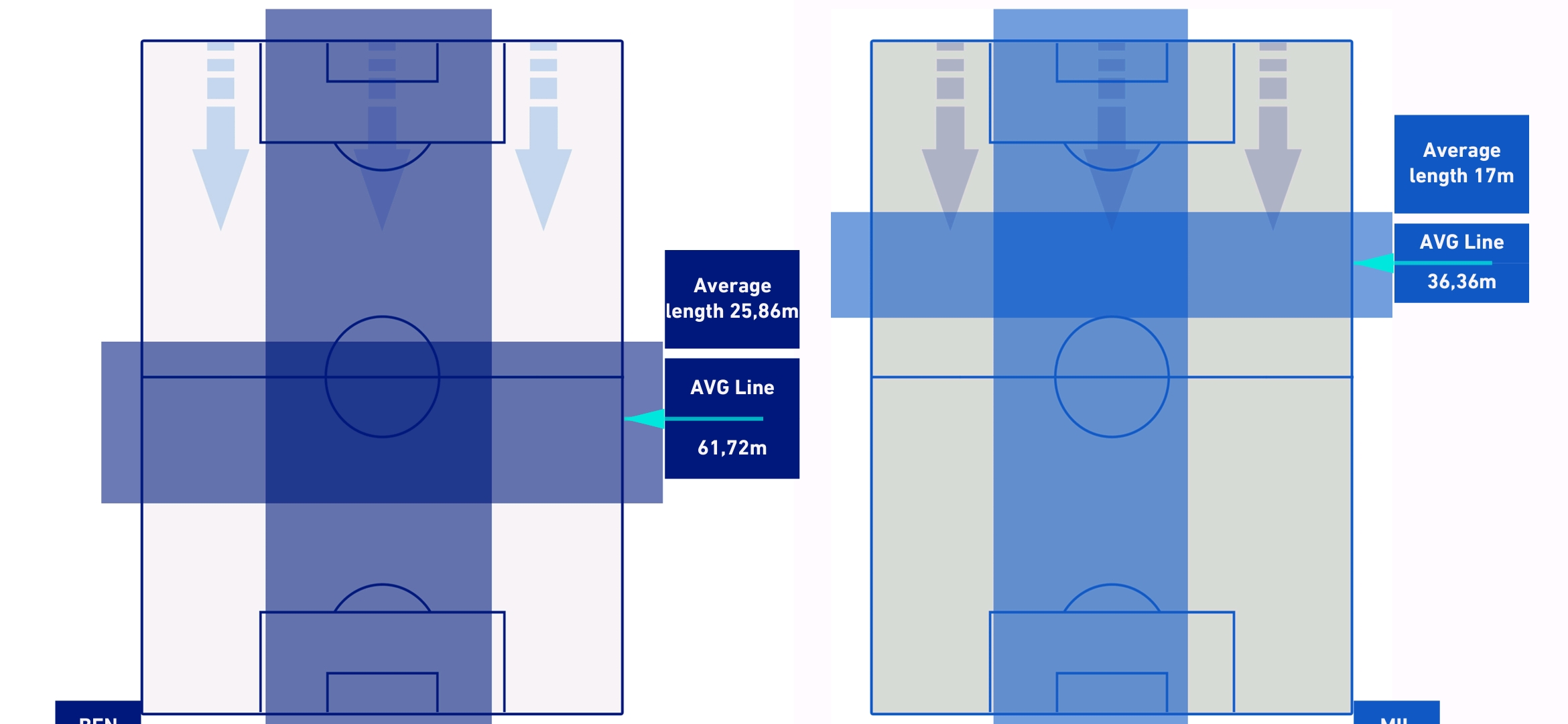 Milan with 10 men down had to cover a lot of ground. Here are the top 5 players with distances covered…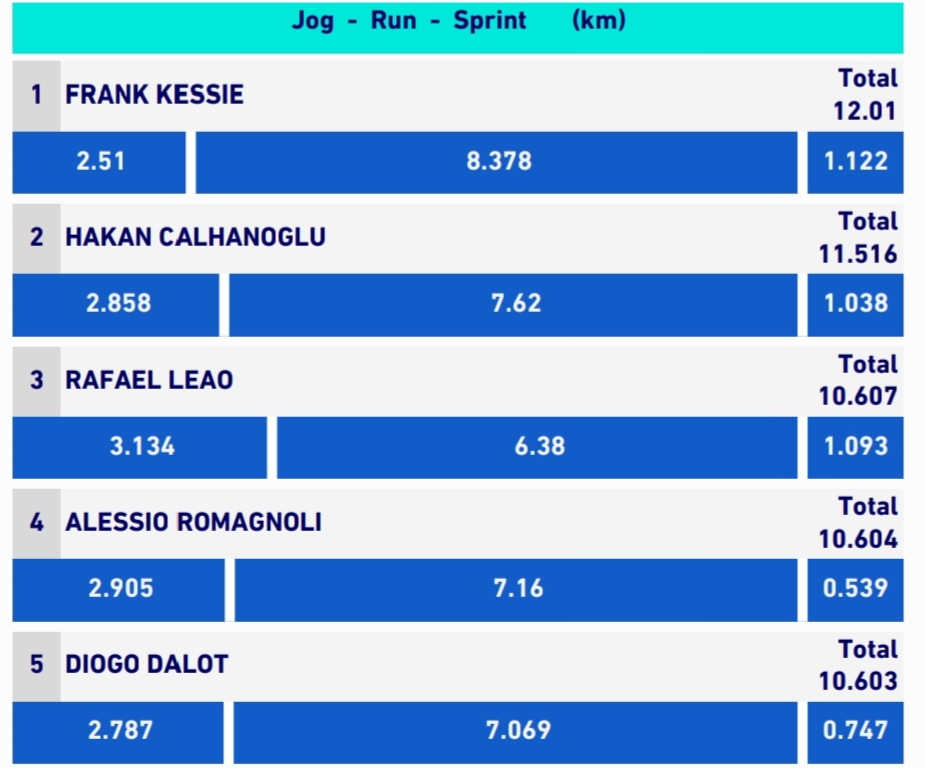 One of Milan's main strength since Gattuso's era has been pace on the wings. The way Rafael Leao sprinted forward to force Benevento keeper into an error for the second goal was pure speed. Here are the speed statistics…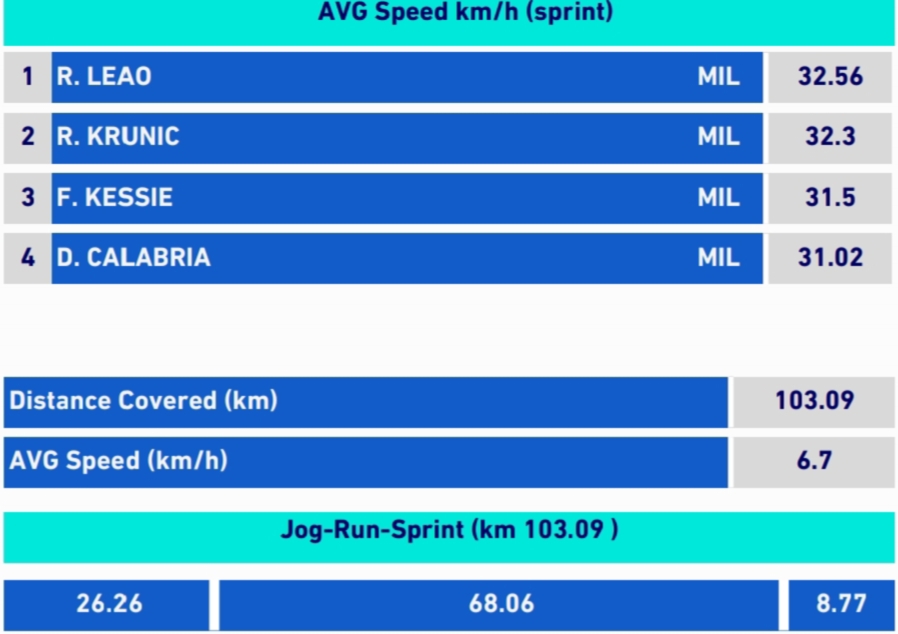 One of Benevento's key performers was their Regista Schiatterella who was the man orchestrating from deep. With Milan's midfield being overloaded by sheer numbers, Schiaterella was given all the space and time to find players. His numbers from yesterday can be found here.
One of Milan's Key players yesterday was Rafael Leao. At the end of every attack in the second half, Leao made some runs worked hard and even should have got an assist or 2.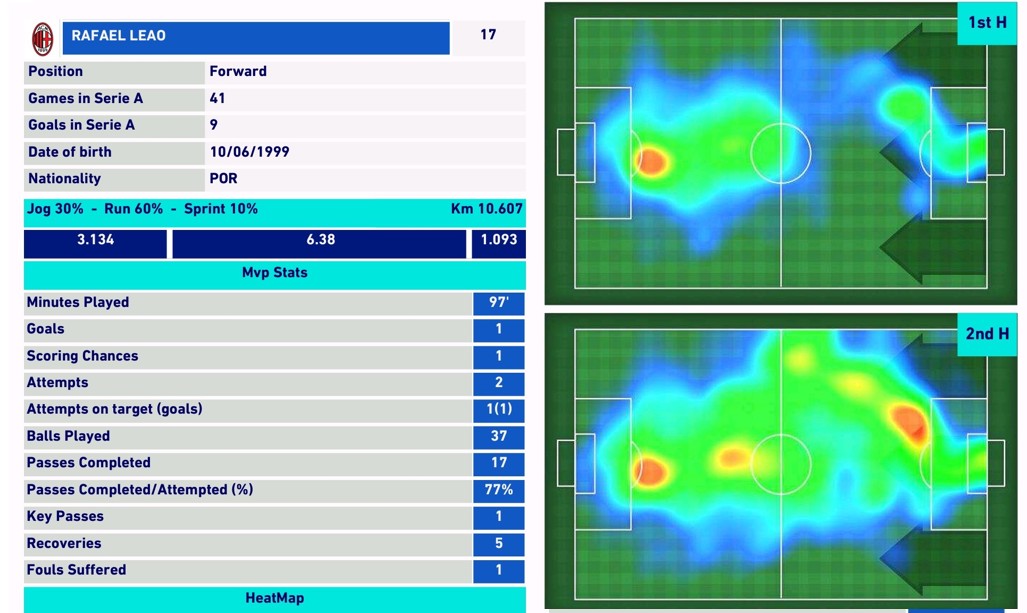 Not the prettiest of wins, but a crucial three points closer to our goal nonetheless. Let's hope Kjær's words are proven true at the end of the season…