AC Milan managed to snatch a point from the away clash with Real Betis, despite being on the back foot for most of the game. 
As expected, Real Betis took control of the game straight away, owning a majority of the possession, while Milan sat back to defend. However, this proved to be tough for the Rossoneri, as showcased already in the 12th minute. 
The home side's left-back was not picked up by Borini and Musacchio on the right flank, leaving him with lots of space to work with. Lo Celso, who we warned for in the match preview, was found unmarked in the box, making it an easy task for the Argentinian to open the scoring.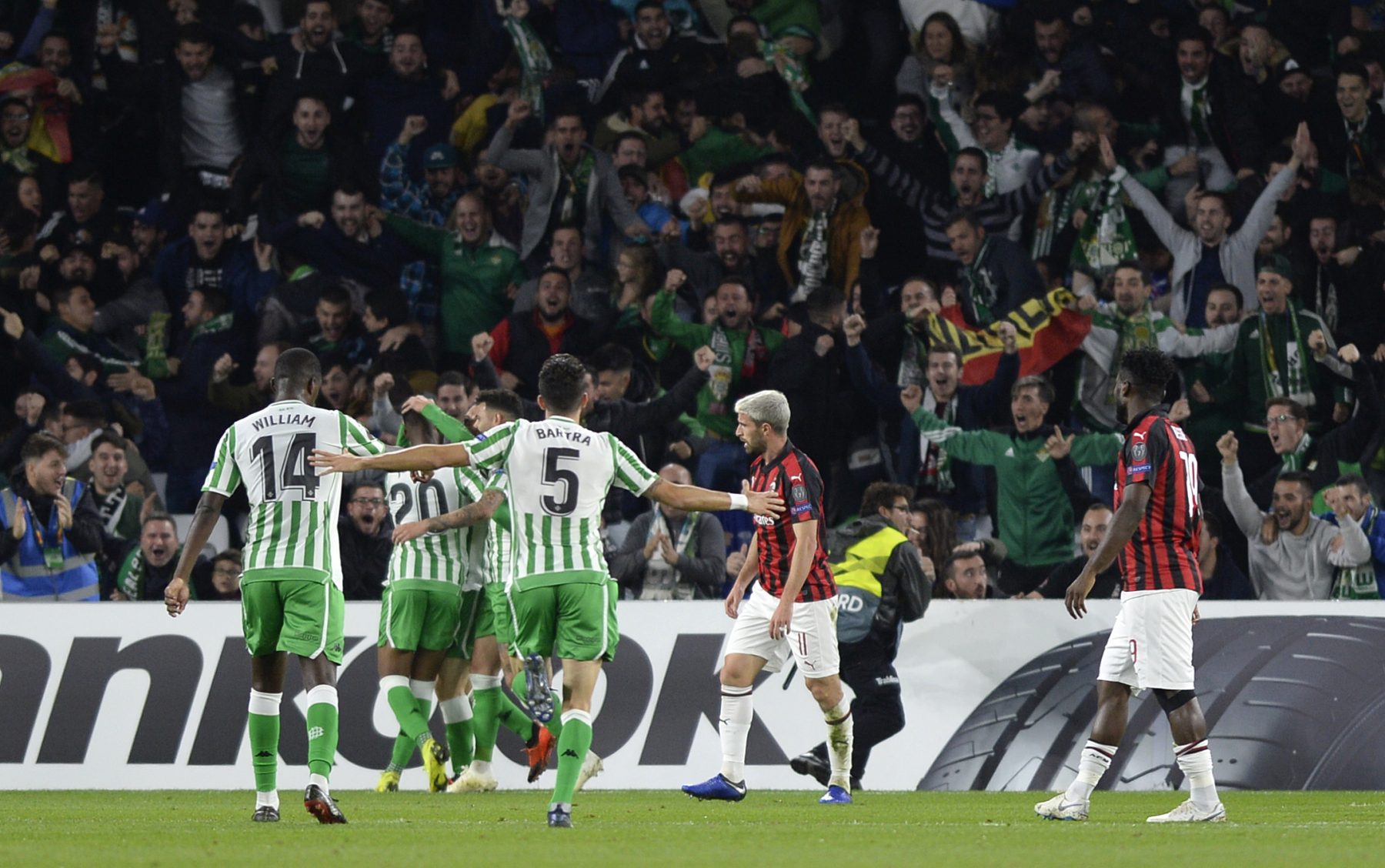 Betis then continued to rack up chances, with Gattuso's men living dangerously on several occasions. In addition to this, Milan failed to respond, although a few half-chances were created, including a free-kick from Suso. 
The scores remained 1-0 heading into the half-time break, with Milan in dire need of a new game plan for the last 45 minutes. 
In the second half, the home side continued controlling the game, although without creating any dangerous chances. Instead, around the 60th-minute mark, Milan started to put some pressure on the Betis defence, getting into good positions. 
In fact, in the 62nd minute, Musacchio won a free-kick high up the pitch, which Suso converted in the best possible way. Sending a dangerous cross into the box, it made its way past the goalkeeper as it looked like Bakayoko would get a touch on the ball, though he never made contact with it. 
WATCH. Suso gets the equaliser! #BetisMilan 1-1. pic.twitter.com/JYKv0zdodt

— SempreMilan (@SempreMilanCom) 8 November 2018
Instantly the Rossoneri enjoyed a boost of confidence as the game suddenly was back on. However, neither of the sides managed to create any dangerous chances in the following minutes. 
Instead, we saw a scary incident as Kessie completely knocked out Musacchio with a high boot. The latter was forced to leave the pitch with a neck brace on a stretcher, being replaced by Romagnoli. 
In the 87th minute, Reina made a great save on Tello, who was left one-on-one with the keeper, albeit from a relatively tough angle. 
Despite six minutes of additional time, no more chances were created and Milan managed to snatch one point in Sevilla, which is good for the group standings. 
There are, however, worrying signs for Milan as Musacchio, Calhanoglu and Kessie all picked up injuries in the game, although the latter finished the game.