The most prolific goalscorer in AC Milan history, five time Capocannonieri, Sweden's greatest striker… and it's not Zlatan.
Born Nils Gunnar Nordahl in the small village of Hornefors, Sweden, 95 years ago today. The Olympic Gold Medalist started his football career screaming. For his home town club he managed an outstanding 68 goals in just 41 appearances.
The best modern day comparison to Gunnar Nordahl would have to be someone at home playing FIFA 17 on amateur difficulty. The goal scoring would not stop in Hornefors; it would follow this legend for his entire career.
Gunnar blessed three Swedish clubs before making his transfer to AC Milan in 1949. He arrived in Italy relatively unknown, even after netting 217 times in 213 Swedish team games. If you are noticing a trend of "more goals than appearances" you are not mistaken. Nordahl would manage to do this in six seasons throughout his career.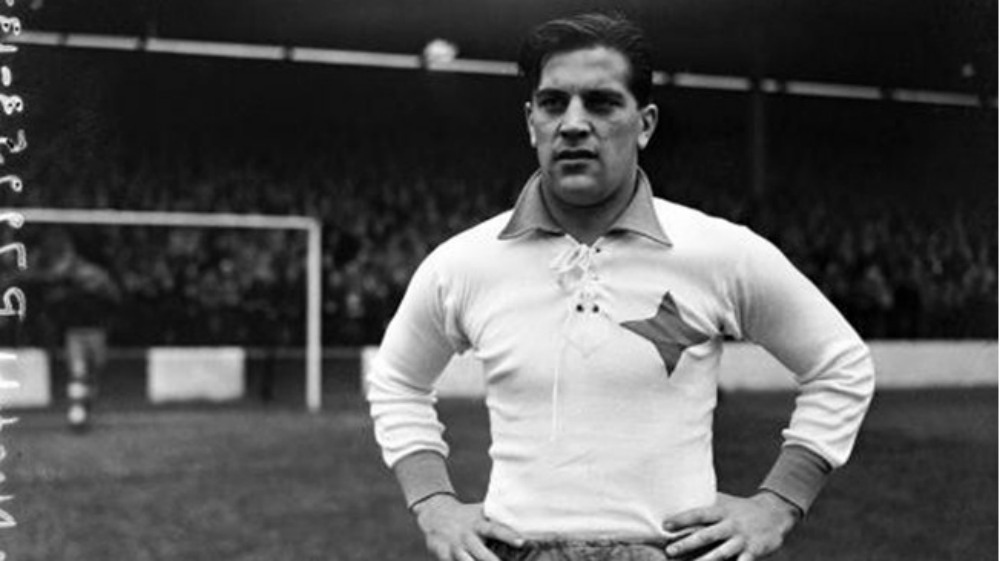 Il Bistone, as he came to be known; has a shopping list of achievements within his Milan spell. Two Scudetti, a never before (or after) record of five top goal scorer awards, the greatest goal to game conversion ratio in Serie A history at .77, Milan all time top scorer and most overall goals scorer in Serie A by a non-Italian.
Nordahl even held the record for most goals in a single Serie A season (35) up until the most recent 2015-2016 season which was broken by Gonzalo Higuain. Simply put, Gunnar was magic. While being the most lavish of footballers, his preferred lifestyle was the opposite.
Simply put, Gunnar was magic.
Nordahl was given the option of a high end apartment in the center of Milan when he made his transfer but he declined. Opting to select a small and modest home on the outskirts of the city.
Gunnar was born one of ten children to a poor family. With his upbringing he carried the idea that valuable possessions were not the only way to be wealthy. Off the pitch he was a reserved man; on the pitch he was a powerful, behemoth of a man. standing at 5'11" he was very tall for his time and weighing as much as 210lbs made him exceedingly large for a footballer.
Adding to his already large stature, he possessed no weak foot and an aggression on the field that could only be rivaled by Philippe Mexes, but minus the explosions. Being one of the most physically strong footballers of his era certainly lead to his nicknames "Il Bisone" and "Il Cannoniere" but there was another incident that could have given reason to the names.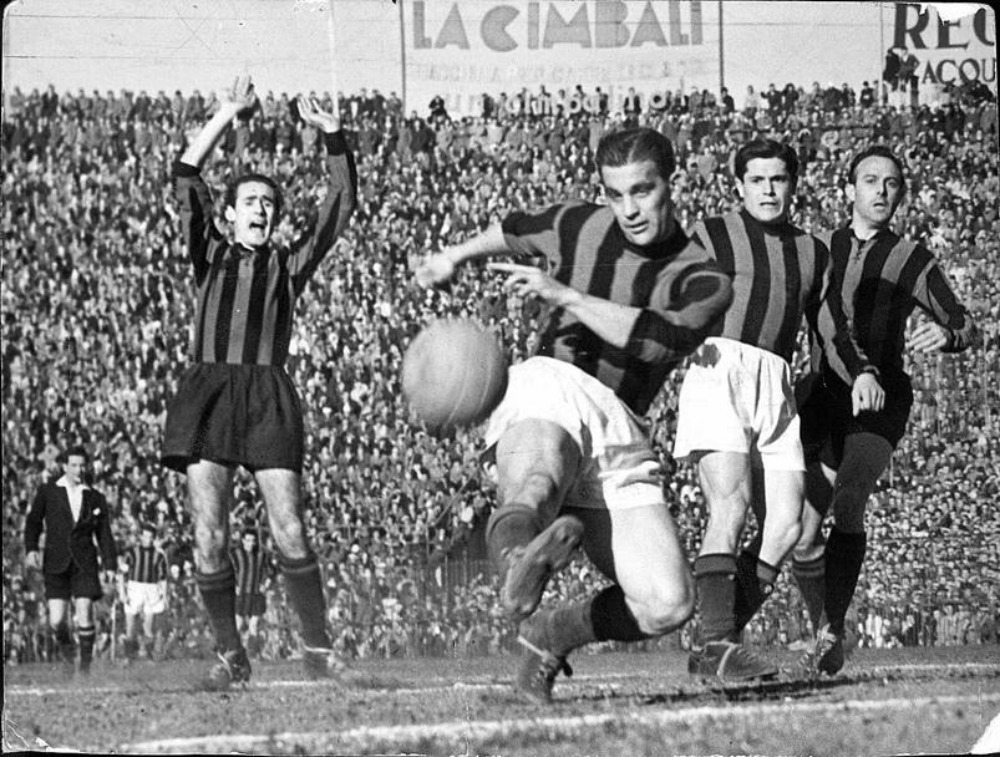 While playing in Sweden, Gunnar took a shot that scored against league leaders Malmo. The impressive part of this is not the team it was against, but what the ball did during the strike. Nordahl placed such force behind his shot that the ball tore through the net and into the crowd watching in amazement.
Before the Champions league there was the European Cup. But before that was a competition known as the Latin Cup. knowing the club history, it should come as zero surprise that AC Milan are tied with Barcelona and Real Madrid for most Latin Cup titles ever at two. Gunnar managed to win both of them.
When Andriy Shevchenko found his 100th Milan goal, Supporters were quoted as saying "Well he can double that number, and then add another twenty-six, then, and just then, he has passed Il Cannoniere."
The magic behind AC Milan is more than just a football club, you do not chose to become a supporter. You discover that you are one. You find a piece of yourself within the club, it gives you something that cannot be explained. It's a mentality, it's a bond, its who we are.
Nils Gunnar Nordahl passed away in the small town of Alghero in Sardinia on September 15, 1995 at the age of 73. When a legend dies they do not leave us. Gunnar Nordahl is apart of the club's history, etched in our hall of fame, and a part of his aura is within every Milan supporter: old, young, and new.
Happy birthday Gunnar. Forza Il Cannoniere.