AC Milan have certainly turned a corner financially since Elliott Management took over the club and started focusing on a sustainable model. However, there is one area that the Rossoneri could benefit from improving. 
Elliott Management, while they are no longer the owners of Milan, have been incredibly important for the success journey and the hope is that Gerry Cardinale can build on this. Certainly, the Rossoneri are showing that football most likely can be made sustainable.
The Swiss Ramble has made a very elaborate breakdown of Milan's finances from the past fiscal year (2021/22) and compared to their rivals, they have significantly less in losses (€60m). The likes of Inter and Juve, meanwhile, have €137m and €237m in losses.
There is one area, however, in which Milan are lagging behind: capital gains and player sales. The Rossoneri haven't exactly made many big sales in recent time and that was further hurt by the free exits of Calhanoglu, Donnarumma and Kessie.
As highlighted by the report, Milan average just €12m profit a year on player sales since 2013. Over the last five years, up until 2021, the Rossoneri made a profit of just €80m on player sales compared to Juventus at €557m, Napoli at €361m and Roma at €296m.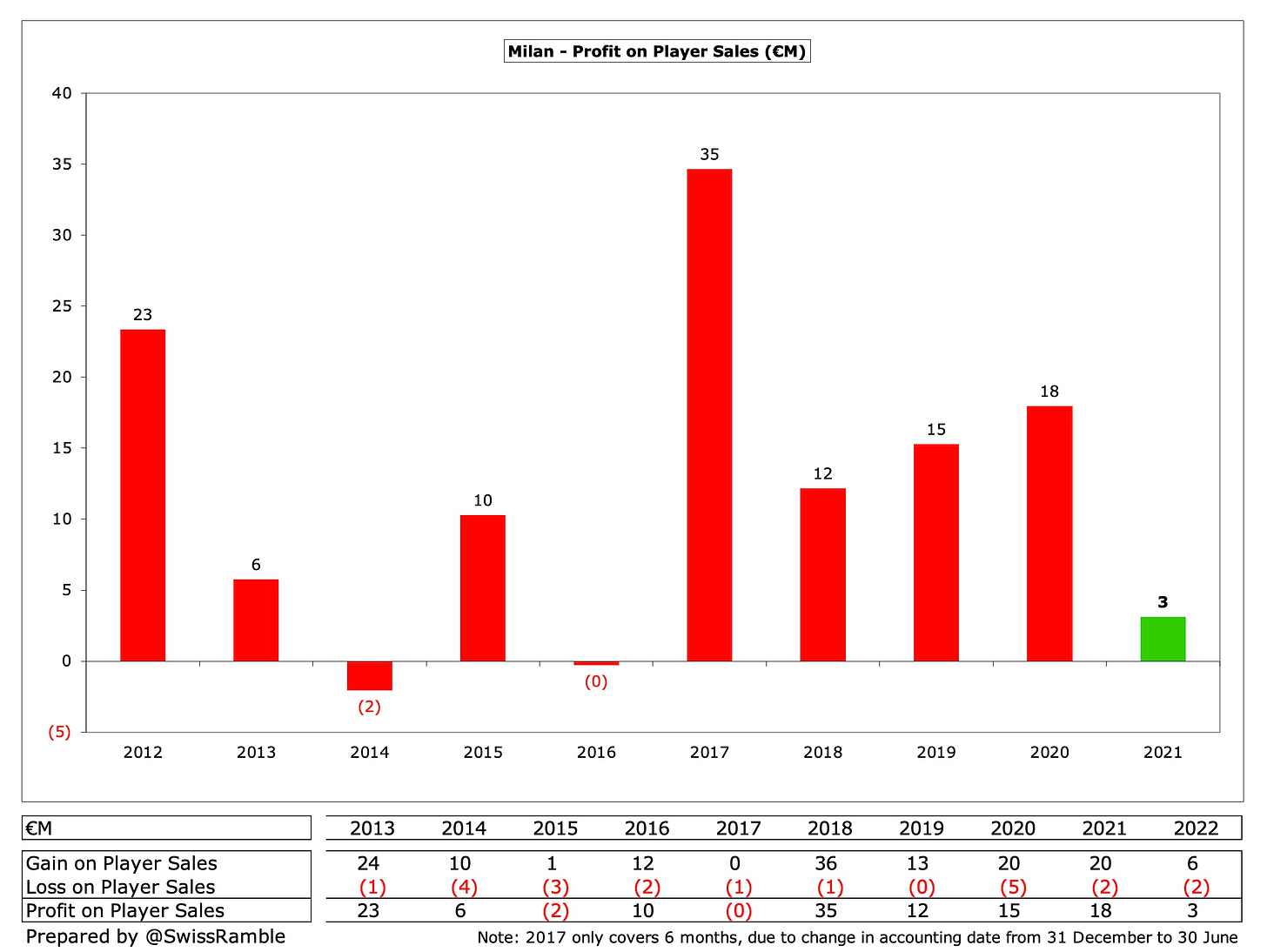 Now, Juventus might not be the best of examples as they have grossly overvalued some of their players to increase the capital gain. Still, it's clear Milan can do better especially if you consider the talent they have procured lately.
On the other hand, few sales isn't necessarily a bad situation as it often means the club keeps hold of the important players.