Milan somehow managed to claim all three points against Bologna, which gives them a hope of Europe League qualification, after a first-half penalty from top scorer Carlos Bacca.
The game started out slowly from both ends as Milan started to take control over the game. However, after a tackle from Diawara on Jose Mauri, the latter showed his frustration towards the Bologna midfielder, which ended up in both of them receiving a yellow card each in the 6th minute.
It didn't take long before Diawara was involved in another situation when he in the 12th minute tackled Milan skipper Riccardo Montolivo, who fell to the ground in pain. Daniele Doveri, the referee of the game, immediately reached for his pocket and showed Diawara his second yellow, which generated a red card.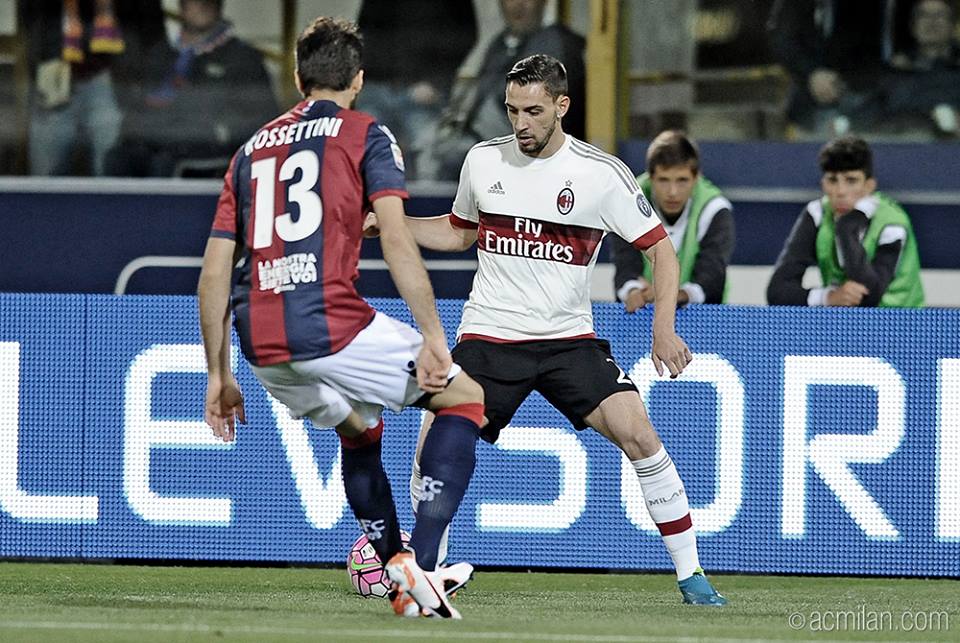 After that, Milan took charge of the game but still couldn't manage to break the deadlock, until the 39th minute when Luiz Adriano received a long ball in front of the goalkeeper Da Costa, who tried to reach the ball before Adriano, but instead gave away a penalty to the visitors, which top goalscorer Carlos Bacca converted safely.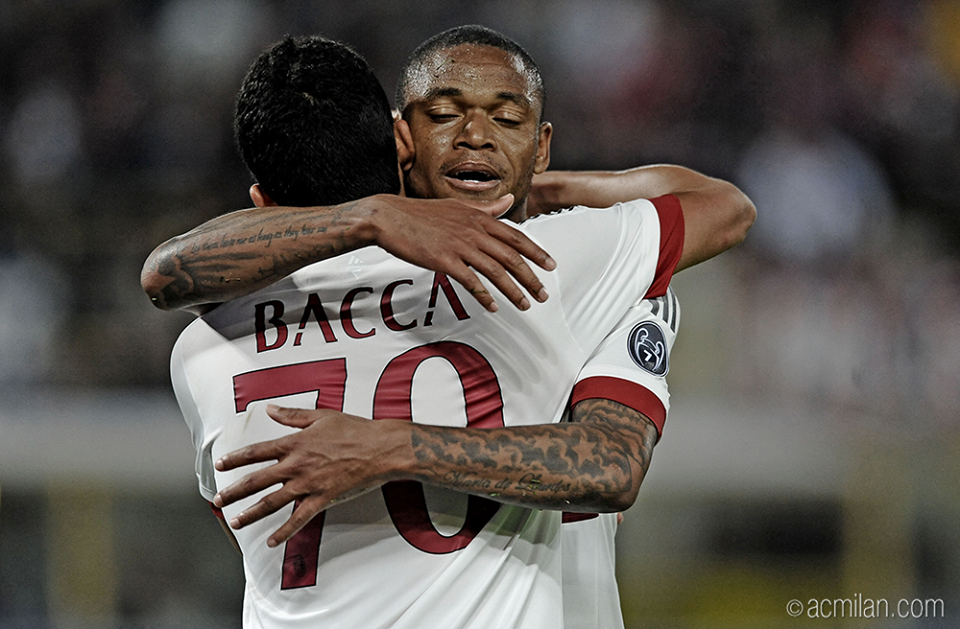 Then basically nothing happened until Daniele Doveri blew the whistle for half-time.
Milan opened the second half strongly, controlling the play and not giving away too many chances to the home team. However, the Rossoneri slowly lost their grip on the game as Bologna added some pressure to the Milan defence. Despite taking charge of the possession, Bologna, as well as Milan, didn't manage to find a way through oppositions' defence.
In the 89th minute, a Bologna corner reached Masina, who steered the ball into the back of the net to level the scores. However, a late offside flag from the assistant referee correctly ruled out the goal. Milan then took their time in every situation, as the time ran out for Bologna.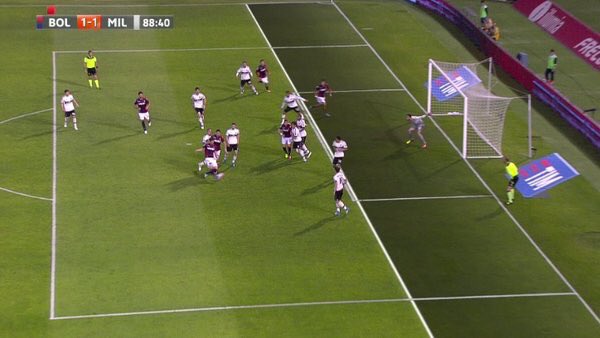 Milan took their first win in three games as Daniele Doveri blew the final whistle at the Stadio Renato Dall'Ara.
By no means a classic, but Brocchi moves on to eight points from his five games in charge, while Donadoni can feel encouraged by the way his side have played this campaign.