The 2022-23 season has been a weird one for AC Milan. With the season coming to an end, it feels somewhat disappointing that there was never a serious chance to defend the Scudetto, but the run in Europe has been a big step forward.
With still a lot to play for and this team potentially having another fairytale story in Europe like they did last season by winning the league, it is a good time take a look at each member of the squad and how they performed in the campaign.
Goalkeepers
The goalkeeping spot is arguably the position that cost Milan so many points in the league this season and why the defence was not as strong as the year before. The difference in the team with and without Mike Maignan was shown and backed by the poor results.
Mike Maignan: As mentioned, the Frenchman's absence for 5 months was massive. What Mike brings to the team not many others do, with his great distribution, unreal shot stopping and ability to command from the back.
What makes him even better is that he is so consistent, so let's hope his injuries are behind him now. He is undoubtedly in the discussion for best goalkeeper in the world.
Since coming back, he has slotted back into the team like he never left and was a big part in the Champions League win versus Napoli, by making so many key saves, including that penalty.
Rating: 10/10. Despite being out for five months, he made up for it with weekly world class performances.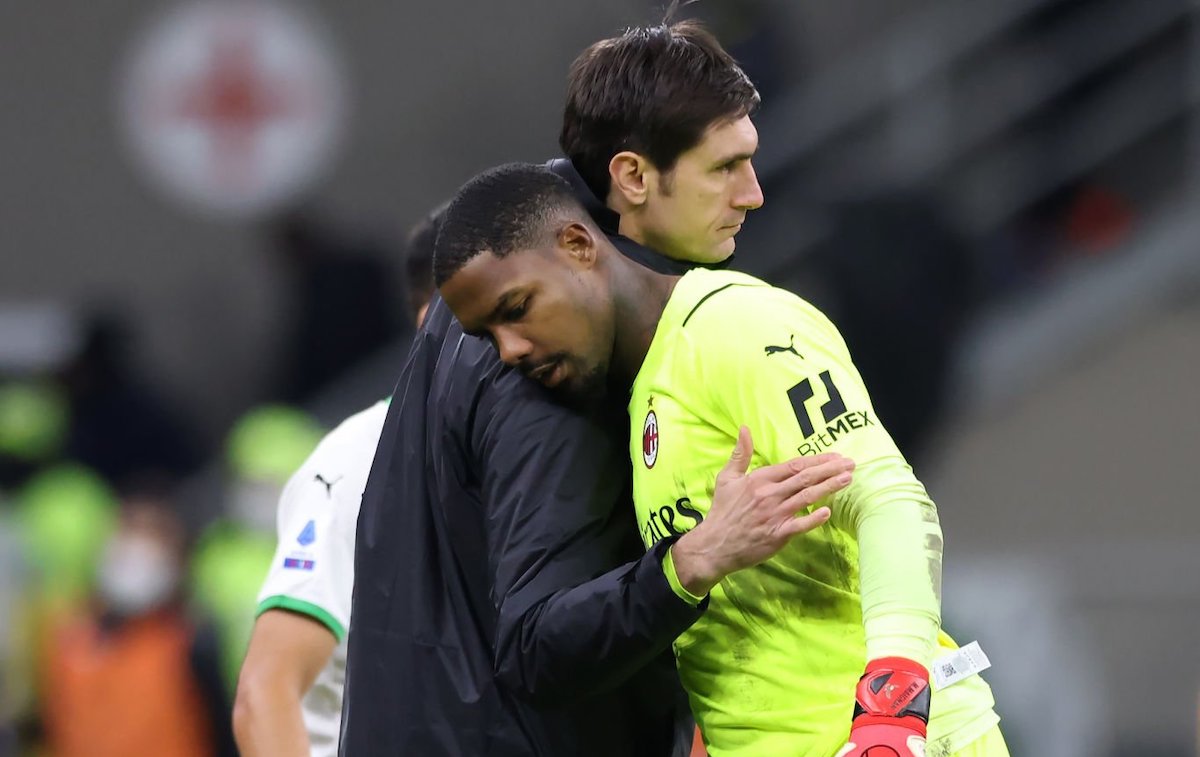 Ciprian Tatarusanu: Just like last season, he was given the task to step in the shoes of Maignan which is no easy thing to do. Unlike last season where he did somewhat ok, this season the Romanian was more underwhelming.
He averaged conceding a goal every 72 minutes, a massive drop off from what Mike averaged this year, which is a goal every 90 mintues. Admittedly, numerous times this season others have made errors, but seeing the likes of Tomori, Kjaer, Tonali and others having a go at him speaks volumes.
The feeling is that when he leaves this summer when his contract expires he will not be a great miss, even if he did have some more impressive moments.
Rating: 5/10. He lost some important points this season and made the defence a lot weaker.
Defenders
This department was very inconsistent this season and failed to pick up from its great form from the second part of last season. Maignan's injury was a key reason as to why this drop off happened but it still does not justify some of the performances.
Pierre Kalulu: Another solid campaign by the young Frenchman, who continues to grow each year. He has been utilised as a right back and as a centre back in both a back four and a back three.
Although this season he has made some individual mistakes, he still is one of our better defenders and someone the Rossoneri should build our defence around. The contract renewal was well earned.
Rating: 7.5/10. He made some minor individual mistakes but remained consistent during the season in different positions and has one goal in the league too.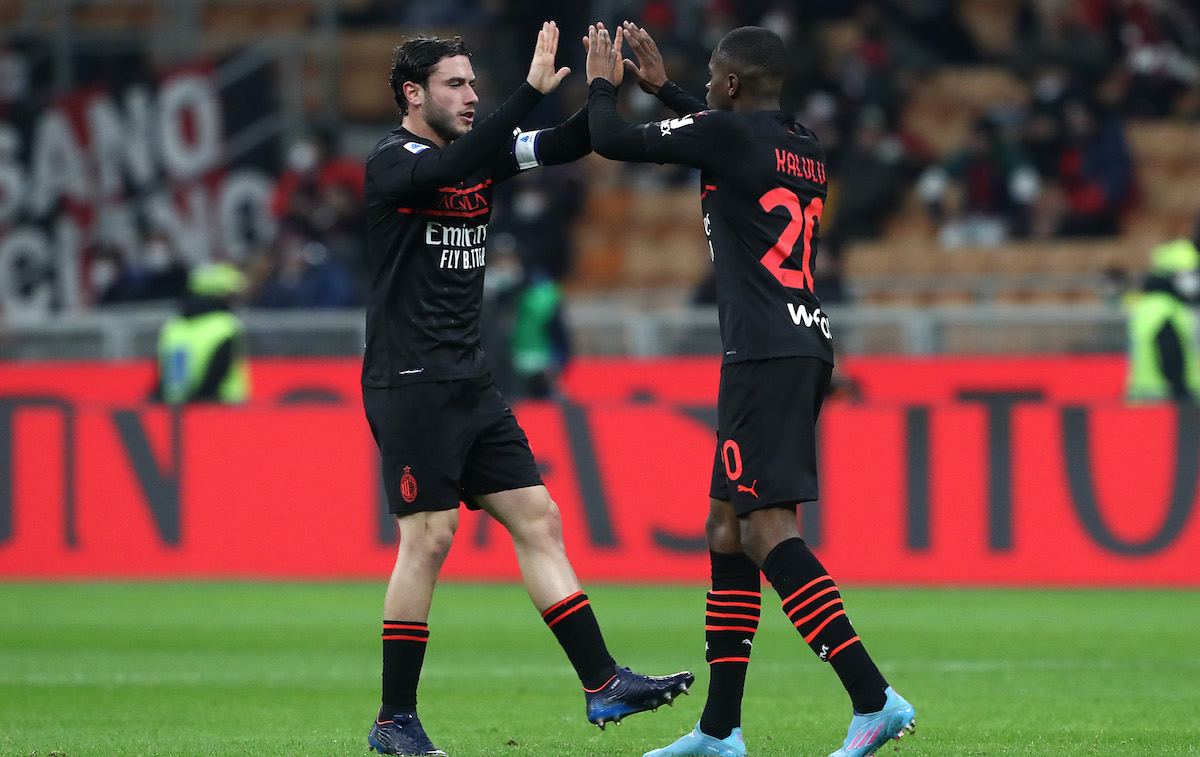 Davide Calabria: This has not been an easy season for the Milan captain with injuries and some bad performances, but in recent weeks it looks like he has regained his form. He played against Kvaratskhelia four times this season and kept him quiet for majority of the time which is no easy task.
Davide will never be a world class player, we all know that, but being from our youth academy he is a good squad player to have. He is someone who could go on to end his career in the Rossoneri colours.
Rating: 6/10. He has had one too many bad performances this season but him nullifying Kvara four times out of four is impressive.
Alessandro Florenzi: This has been a season to forget for the former Roma and PSG player as it was filled with so many injuries, as showcased by the minimal 287 minutes played all season.
With him not getting any younger and the injury record getting worse, if a suitable offer comes in the summer a sale should really be considered.
Ratings: 2/10. Has barely played and when he did play, he was below par.
Sergino Dest: The Barcelona loanee has vanished from the club in recent months. Brought in only due to the injury crisis in the right-back slot at the time, after getting some chances at the beginning it is safe to say the management and Pioli are not pleased with what he has offered.
He has shown little glimpses of the talent that he possesses but it was not enough to impress the fans or the management.
Rating: 3/10. A very poor season by the American.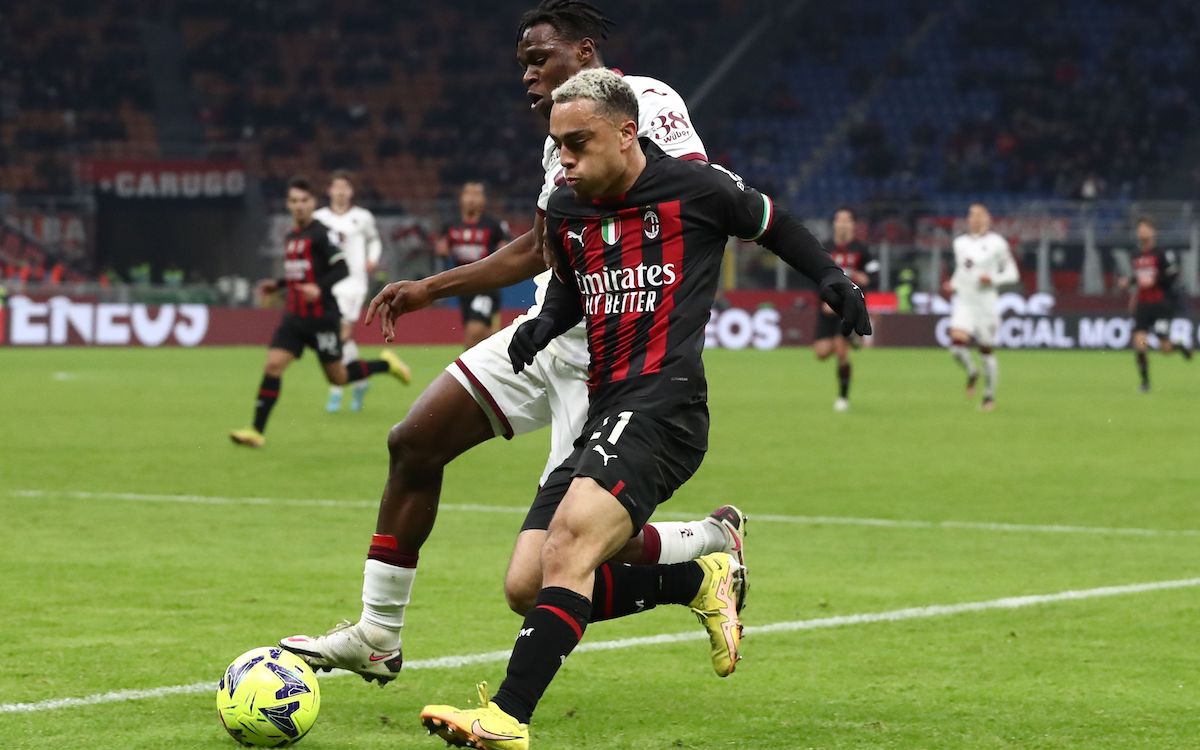 Fode Ballo Toure: The Theo Hernandez deputy who has had to step in a few times when the former Real Madrid player got injured. He hasn't done a terrible job, scoring the winner against Empoli and playing well against Bologna.
However, he was still below par and far from what Theo offers to this team. Come the end of this season he should finally leave and the management need to identify a better profile that can let Theo rest every other week.
Rating: 5.5/10. He had some positive moments when he did play but, as a whole, it was a disappointing season from him.
Theo Hernandez: The best full-back in world football in my opinion. Just like with Maignan, Theo brings something to this side that not many players can. People always praise his attacking side of the game that they don't realise how defensively solid he has become too.
It is another season in which he dominated the left flank for us, and Theo is a player loved by every Milan fan, rightly so. We have not had a left-back as good as him since the Maldini days.
This season his agent as expressed that Theo is very happy at Milan and he could very well end his career here, which we must all really hope is the case.
Rating: 8/10. Not much to say, just another great season by the best full-back in the world.
Fikayo Tomori: Our most used centre-back this season. Fik played a total of 3,200 minutes this season and it is safe to say this year has not gone the way he or Milan fans hoped.
A lot of inconsistency from him. One example being the masterclass he done at the Spurs away game days after having a poor game at Fiorentina. Tomori has not been on the same level as last season, but he still is a big part of this team and his renewal shows that.
In big occasions he has turned up, kept the likes of Kane, Vlahovic and Osimhen quiet which is very impressive. Let's hope he goes back to the consistency of last season.
Rating: 6.5/10. He made some huge mistakes but at the same time put some huge performances when the team needed it.
Simon Kjaer: Another good season by the Danish international. The campaign started off bad due to his injury problems which made many Milan fans think he was finished upon his return to the squad, but Pioli managed to deal with his game time well and recently he has returned to his old levels, proving many people wrong.
Kjaer has put some top performances in the UCL and is an undisputed leader of the team. From next season his game time will more than likely decrease but he could well retire a Milan player.
Rating: 7/10. Despite not playing as much as he would have liked to, he has been solid once again this season.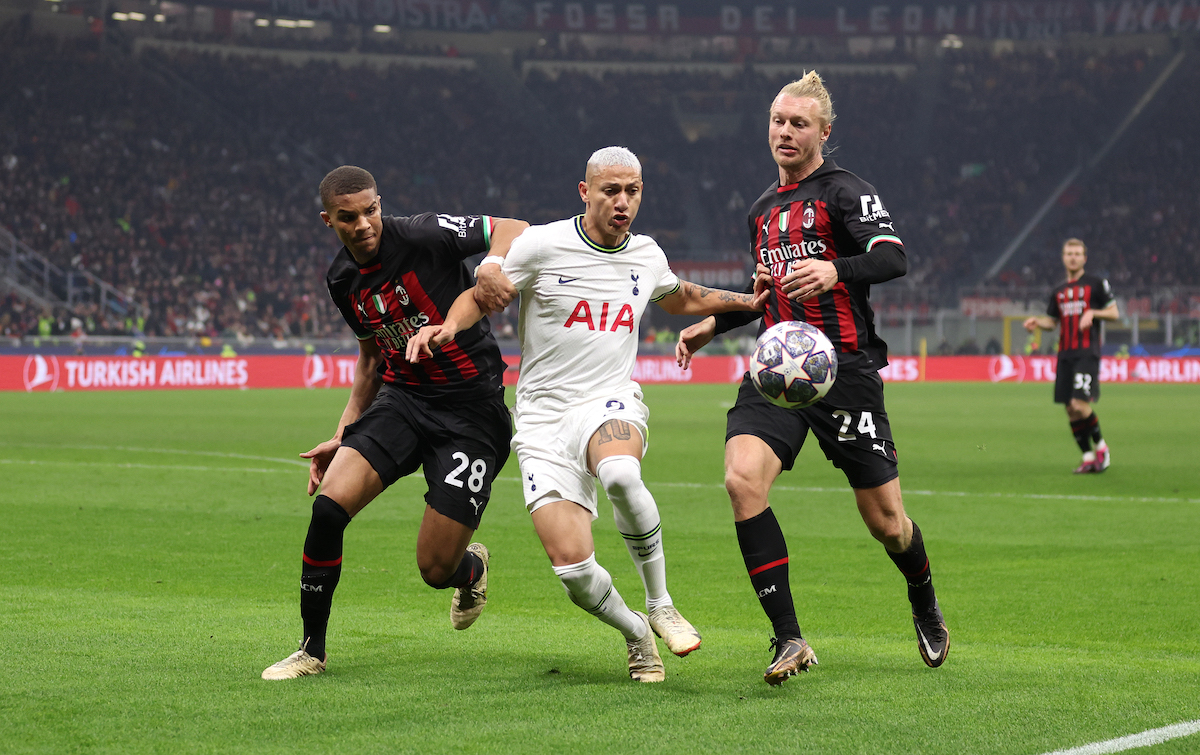 Malick Thiaw: The best signing from last summer. Thiaw had to be patient and wait for his turn but when he did, he did not put a foot wrong. From his debut for Milan against Verona where he made two vital clearances, it became apparent he could be another gem.
Since then, thanks to some injuries, he got some more space in the team and he more than paid back Pioli in having faith in him and also more than justified the €6m paid for him which already looks to be a bargain.
He is another player the Diavolo could very much build the team around; he has shown to possess everything a defender needs to get to the very top.
Rating: 8.5/10. He has put a solid performance in whenever he was called upon, and it must be remembered he is 21.
Matteo Gabbia: Similar to Calabria, Gabbia a player we all know will never be world class but is good to have in the team due to his attachment to the red and black colours. Another season from him in which he has barely featured but when he did, he did a good job.
His performance versus Juventus in the league win was very impressive and the goal in the UCL against Zagreb was the icing on the cake. Out of all of our central defenders he is the one with the least talent but a good squad player to have.
Rating: 6/10. An average season in which he has not done much wrong when he did play.
Midfielders
The departure of Kessie was heavily missed but certain players have upped their game and continued their development which has helped the team.
Sandro Tonali: Sandro has a very special space in the hearts of a lot of fans. He is living the dream of every Milan supporter and honours the colours better than anyone else.
He grew a lot last season but this year he has started to take his game to the next level. He possesses everything to be the complete midfielder. He has had an amazing season in which he has played a lot but that did not affect his performances.
He has stayed consistent all season and has added more goal contributions into his game from last season. The heart and soul of this team, we are lucky to have him.
Rating: 9/10. A super season by Sandro.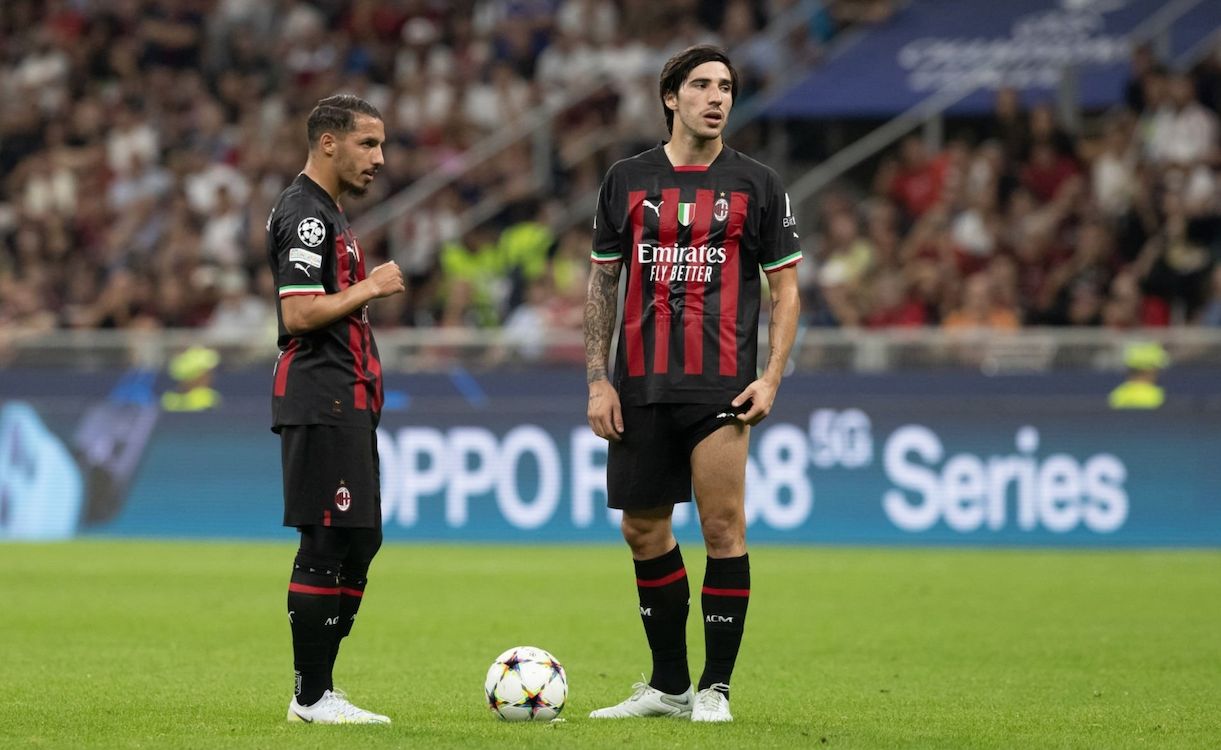 Ismael Bennacer: During the season in which he has expressed his love to Milan by renewing, despite some injury issues, he has once again shown why he is the best midfielder in the squad.
The Algerian makes at times plays look so easy, controls the tempo of the game for us nicely and has put so many great performances in. When he does not play, you can see the difference in the performance.
That goal against Napoli is something he deserved after all the great performances he has put in this season. He is one of those players that may leave in the future, but we must really hope that is not anytime soon.
Rating: 8/10. Another solid season by the midfield maestro.
Tommaso Pobega: The final player to complete the trio with Calabria and Gabbia from the players that come from our youth academy. Just like with them, Pobega also is a player we all know will never be elite, but this season has done his job the majority of the times when asked upon by Pioli.
Inconsistency is the best way to describe his campaign, but still he boasts four goals in just 749 league minutes from midfield which is a respectable return. He will have suitors in Serie A and he could well be sold for a pure capital gain.
Rating: 6/10. An average season by him, but with margins to improve.
Rade Krunic: Our most improved player this season. He is the Ambrosini of this generation. If you know what the means, you will know how underrated the Bosnian has been this season.
He has stepped in well when Bennacer got injured, especially in the Spurs tie, and barely put a foot wrong. Combined with how versatile he is, it just shows how great of a squad player Milan have.
Krunic is going to be 30 next season so the management may have plans to strengthen the department with a younger name, but he is a great and professional option to have in the rotations.
Ratings: 8/10. A very impressive season by him, his best since joining.
Tiemoue Bakayoko: A player that was destined to leave, first in the summer and then in the winter but somehow is still here with us. He has never lived up to his first loan spell with Milan under Gattuso.
It was quite surprising to see him get some game time earlier in 2023, especially when you look at some of the players he gets picked above. Needless to say, this should be his last season.
Rating: 2/10. When he does play, he always manages to make some sort of mistake, even if he plays for two minutes.
Aster Vranckx: A massive question mark. He was brought in after the management missed out on our two main targets for the midfield last summer due to our ownership change – Enzo Fernandez and Renato Sanches.
Although it is clear to say he is not on their level, whenever he did play – which was not very often – he did not do too bad. His highlight in a Milan shirt so far is that cross that led to the winner again Fiorentina before the World Cup break.
Since then, Pioli has not given him much space. His future at the club will be defined based on whether the head coach is here next season or not, as it will for some of the other players.
Rating: 6/10. Limited in opportunities, but when he has played he did ok.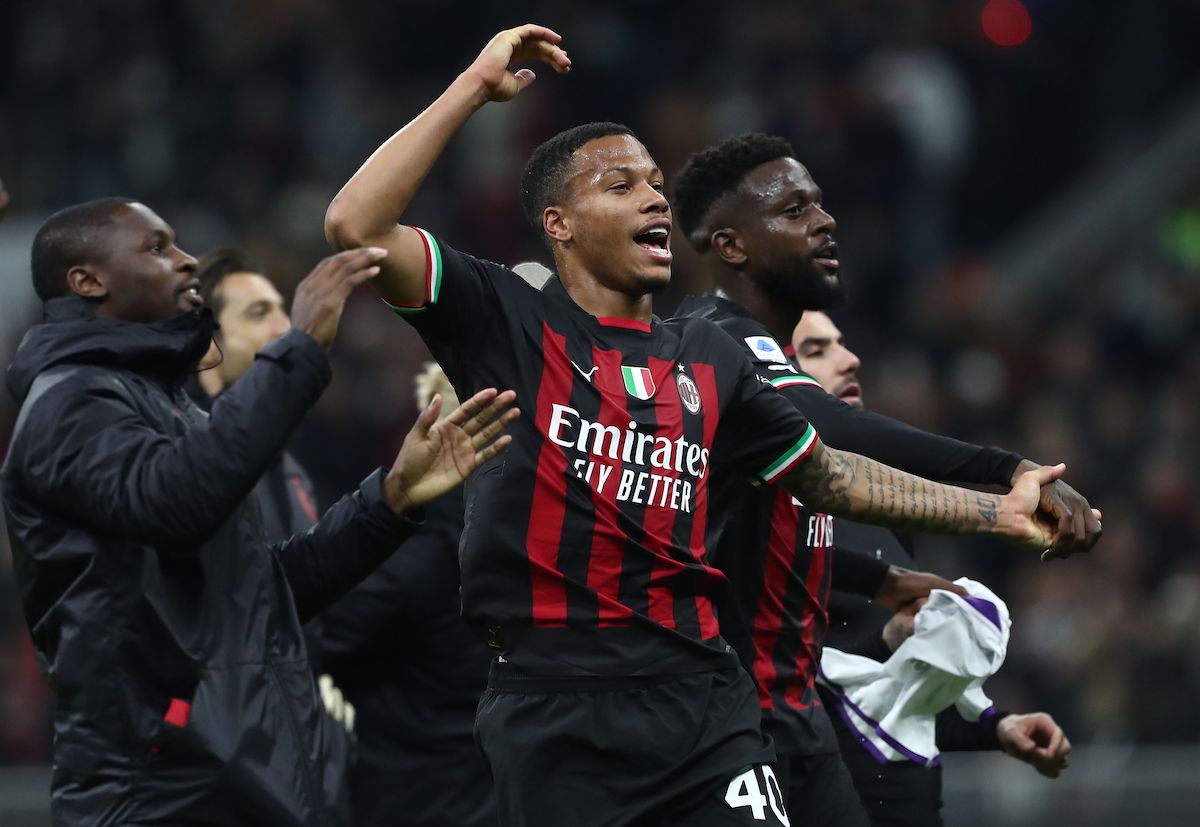 Yacine Adli: The biggest 'what if' player for Milan this season. What if Pioli actually had some faith in Adli? The midfielder looked great in preseason, the same goes for when we played the friendlies during the World Cup break.
He has barely played but when he did, he looked like he could make something out of nothing. It is mystifying that he has so far had just one start in the league and this raises some questions about whether an exit – be it on loan or permanent – might be best.
Rating: 6/10. It could easily be a N/A due to lack of minutes, but a passing grade feels fair.
Charles De Ketelaere: The marquee singing last summer after winning the title. It is safe to say so far it did not go as everyone hoped, despite his first home start against Bologna making us all dream.
Unfortunately since then everything started to go south. He got dropped by Pioli and only started to play the last few minutes of each game which damaged his confidence massively.
Now, fast forwarding to the end of the season and he looks like a timid player. Pioli has managed him poorly, and he needs to be played in a position that suits him as the attacking midfielder role does not bring out the best of his qualities.
If Pioli remains, De Ketelaere could be sold to a side that will actually have a manager who knows how to get the best out of him because it would be unfair to ruin a player as talented as him. However, he seems more likely to stay.
Rating: 4/10. It is not a definitive judgement on his Milan career after just one season, but it was a very poor campaign so anything above 4 seems wrong.
Brahim Diaz: The most pleasant surprise this season, along with another player who will get a mention shortly. He has stepped up in the biggest moments and has let his magical feet do the talking.
The solo goals against Juventus and Monza, the winner versus Spurs, the assist for Leao against Napoli or the solo run before the Bennacer's goal vs. Napoli – all were magical moments.
The management are in talks with Real Madrid to find a solution to keep him at the club, and any figure of €25m or below feels like good value for a player with such potential.
Rating: 8.5/10. A super season by the the 23-year-old, who has stepped up in the biggest of games when the team most needed it.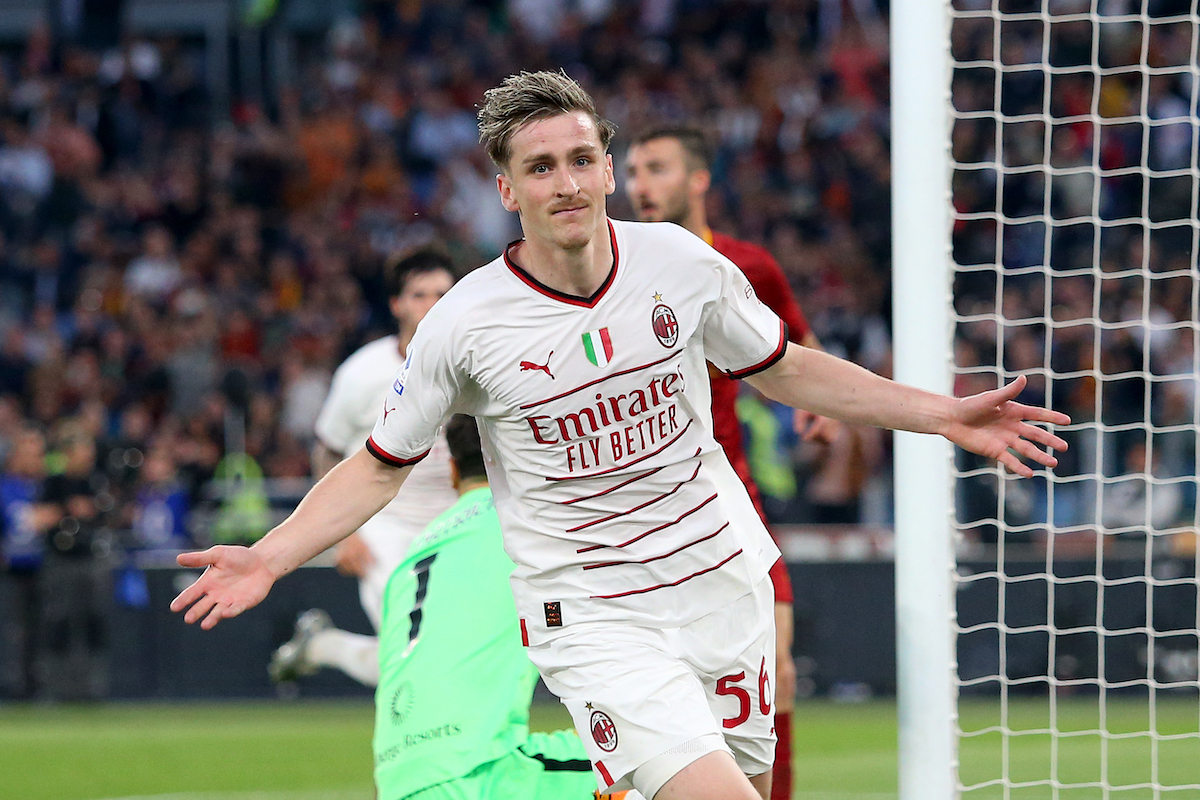 Alexis Saelemaekers: The second pleasant surprise of the season. Saelemaekers has really taken his game to new heights this season, although this has mainly occurred from the second part of the campaign.
He is starting to feel more comfortable with his dribbling, which we all knew he was great at but at times struggled to showcase it. He also has that hunger and belief in him now which we have rarely seen before and that has helped him with his development this season.
He is a great squad player to have and with him finally showcasing what he can do it feels like he should stay, even if there is interest from other clubs.
Rating: 6.5/10. The first half of the season was poor but since the World Cup he has changed gear and recently has started to put some very solid performances in, hoping for more of this to come.
Forwards
The attacking department is the one that has let Milan down the most this season and where the management need to invest the most this upcoming summer.
Rafael Leao: We need to start with the superstar of this team. On his day, nobody can stop him. It is a shame that due to his inconsistency his day does not always come, although that has improved a lot this season.
Leao is in a very small bracket of players who can decide games by themselves. He showed that last season when he won Milan the league and he is doing the same in the Champions League this year.
With reports suggesting he is close to renewing with the Rossoneri things seem positive and the management should do whatever they can to retain him. There are not many players that can do what he does so it would be hard to replace him.
Rating: 8/10. He has had some bad moments when Pioli decided to play him up top but when he is utilised properly, he rarely disappoints.
Ante Rebic: He started the season strong with that brace against Udinese on the opening day but since then he has been drowning in lots of injuries and since coming back from them, he has not looked the same.
He is unrecognisable now. When he comes on, he offers nothing to the team and as much as he has provided important contributions in the past, it is time to sell him in the summer.
Rating: 3/10. His worst season in a Milan shirt since being here. He is not the same anymore unfortunately.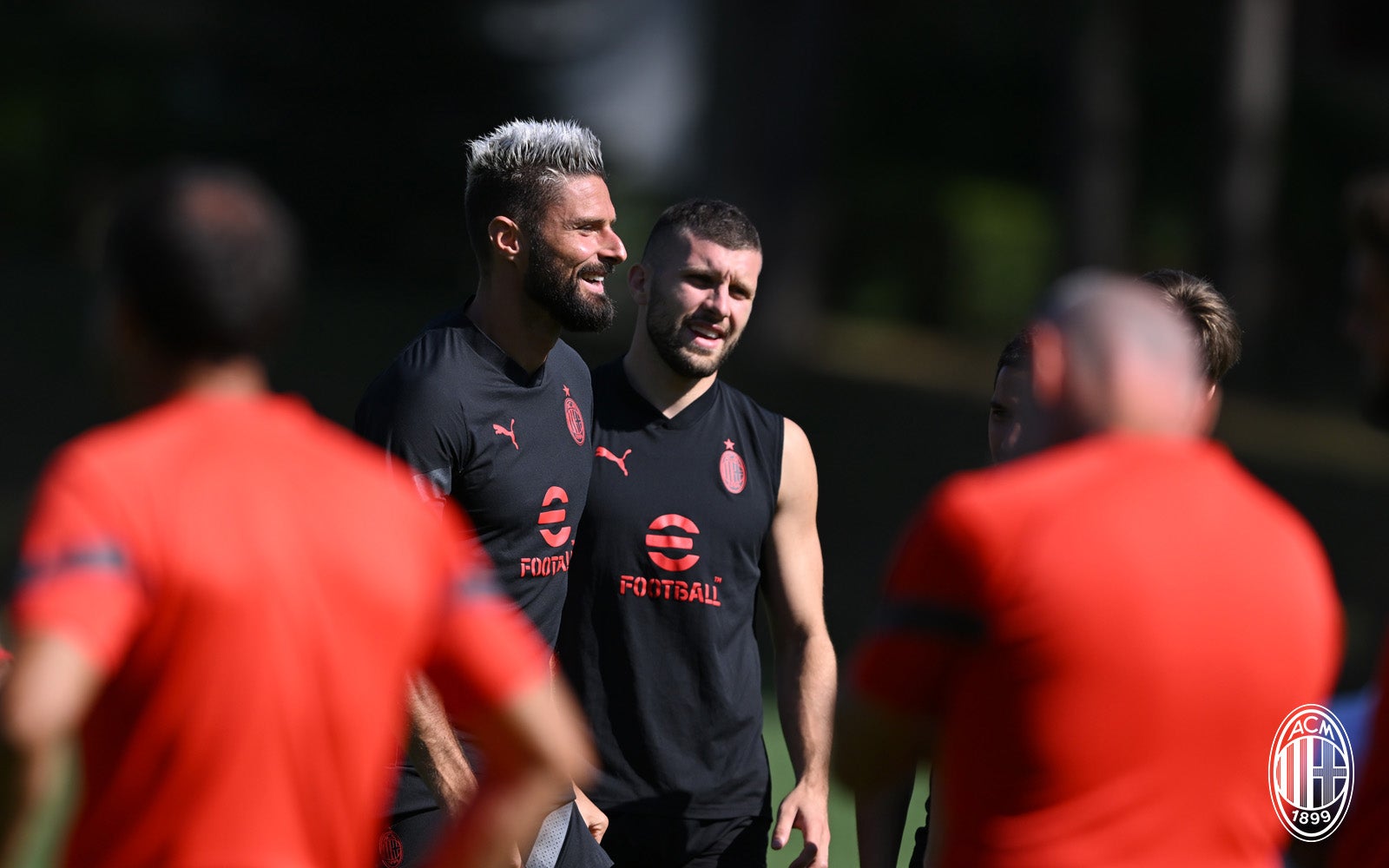 Olivier Giroud: After more than justifying the €1m Milan paid for him during the last season by coming clutch so many times in so many big games to win us the league, Giroud has once again put so many shifts up top at the age of 36 while having a great World Cup with France in between too.
People do not realise how impressive that is. Despite regularly missing a lot of easy chances which as a No.9 you are expected to finish, Oli has given this team a lot and scored some big goals again.
Let's hope he can turn around (girato) one more time against Inter in the semi-final. He just extended his contract by another year which was fully deserved, however, next season he should not be the starting centre-forward and rather a deputy to a younger profile.
Rating: 7/10. Another solid season by him. He always gives his all to the team.
Divock Origi: The biggest disappointment from the last transfer window. Divock came with a reputation of being a big-game player and a great option off the bench. Unfortunately, with Milan he has not done anything too impressive with just 2 goals in 23 league appearances.
It is safe to say it has been a failed move and the management could well look to ship him out of Milanello come the end of this season with reported suitors in various leagues.
Rating: 2/10. A very disappointing season by him.
Zlatan Ibrahimovic: Zlatan has given this team life, he has helped the young boys grow into men and was vital for the development of all the core players.
The Swede returned after the Rossoneri lost 5-0 to Atalanta three years ago and single handedly reminded us Milan fans what the club is all about, however it is now time for him to hang up his boots.
He should have done that after winning the league, it was the perfect scenario, and this season, injuries have caught up with him sadly.
Rating: N/A. We cannot judge his season since he has not played and still somehow has a goal.
Junior Messias: This has been another season of ups and some downs for Messias. For what Milan paid for him two years ago he has done a lot, for example he has the third-highest goal contributions in the squad since joining.
This season he has been utilised as a winger and a wing-back and has put in good performances in both positions. Saying that, it feels that his fairytale after joining an elite team is over and he should be sold for the right offer.
Ratings: 6.5/10. An above average season by the Brazilian.
Manager
Stefano Pioli: The man who brought Milan back to the very top of Italy. Come the end of last season, Pioli was loved by the majority of Milan fans for the work he had done and breaking the Scudetto drought.
Fast forward 10 months, and there are those who are no longer certain he is the right man to lead the club forward, despite reaching semi-finals of the Champions League.
This is because this season he has made so many questionable decisions, mismanaged lots of players and in general been very stubborn with his choices which cost the team a lot.
He has done what Mancini did with Italy after winning the Euros, stuck with the same ideas rather than realising it may be good to try something new.
The memories he has given fans and things like the 'Pioli is on fire' chant means his time at the club will always be looked back on fondly, but unfortunately he has shown numerous times this season that he may not be the right man for the job if Milan want to get back to the elite level.
Rating: 5/10. A poor season by him after what he did last season. The huge success in the Champions League is overshadowing the many mistakes he made this season, and the Scudetto defend virtually never started.
Awards
➤ Player of the season: Leao/Maignan
➤ Flop of the season: Origi
➤ Surprise of the season: Brahim
➤ Signing of the season: Thiaw
➤ Most improved player of the season: Saelemaekers