Football academies, in their own right, have been like an El Dorado in football – the mythical lost city of gold. For years, clubs were ambiguous to the potential that lay within their own club but with the globalisation and commercialisation of sport, managers within the club have been forced to seek innovative ways to cut corners while remaining competitive.
This has led to teams focusing on their youth academies. Clubs have learned that with the right mix of training, patience and opportunities, players can be successfully mitigated from a bucket of potential to a finished product.
Milan are not alien to this concept. Famous for producing legends and even generational players, the Milan Primavera (academy in Italian) were once touted as one of the best academies in the world and even to this day is revered for its past.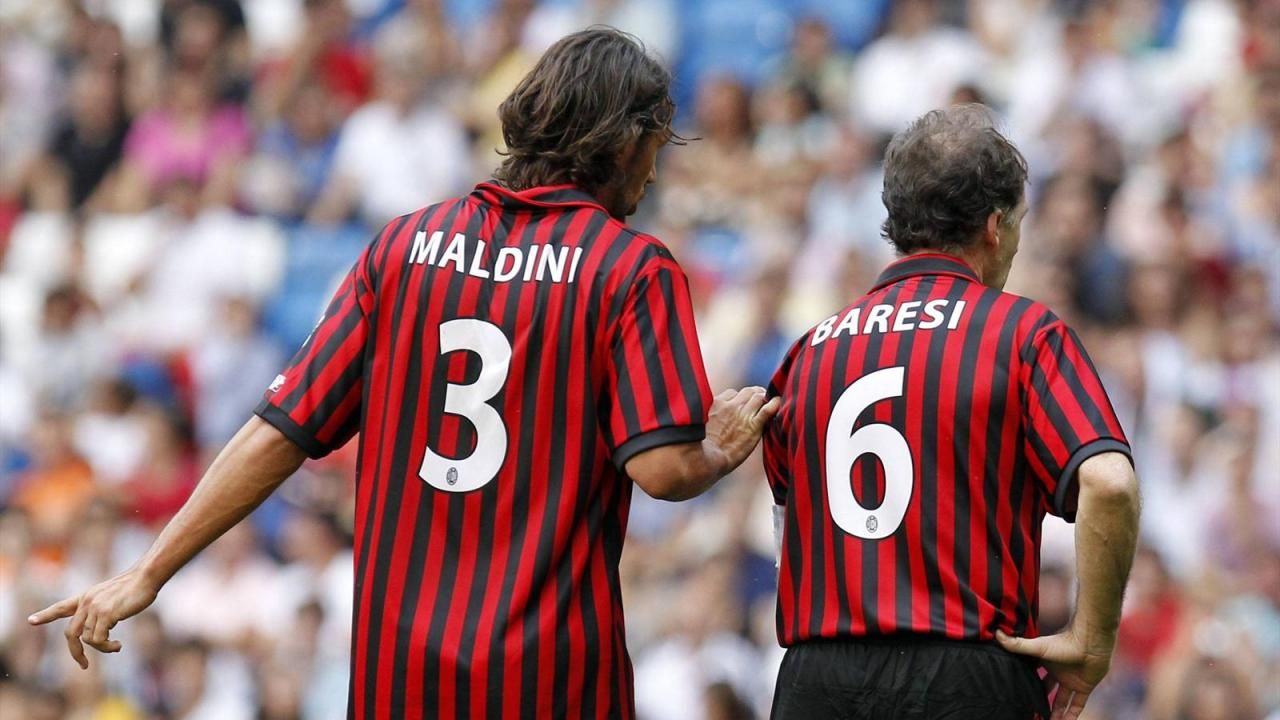 Recently though, the Primavera has been going through a dark time. The breaking point was breached when Milan were relegated into the second division of the Italian Youth League and alarm bells started ringing which perhaps was congruent to the situation that the senior team was also facing.
Here we take a look at the benefits of academy, how Milan could revamp their Primavera and enlist practices of some of the best modern day academies.
Advantages of the academy
So why have teams shifted their attention to youth academies? Here is a list of advantages that comes with focusing on home-grown talent…
Financial benefits: Benefits under this category can be branched out into two.

There is a plus in terms of costs and advantages towards Financial Fair Play calculations. While there is an initial cost to set up the right facilities to nurture the talent, it is a one-time investment when considering investing millions on the transfer market and player salaries is riskier and more expensive. While smaller clubs cannot compete with the likes of the traditional clubs or with rich owners, academy prospects help to keep them afloat.

Regarding FFP calculations, UEFA encourages spending on youth academies and hence does not consider those expenses as part of FFP. Hence, every player's cost is considered 0. When selling players like how Milan sold Cutrone, the money that comes in to the clubs coffers is treated as pure profit and gives leeway for FFP and helps clubs out of the red.

Passion for the club: Players who have been nurtured from the academy are associated with the club since their childhood and hence know the values of the club. While technical deficiency cannot be always present, fans can expect these players to stay loyal and give 100% of their efforts to the club during crunch fixtures.
Revamping the Primavera
As mentioned earlier, Milan's primavera has been doing rather poorly ever since its most productive days in the 1980s. and 1990s. A lot of it can be attributed to the fact that in these times Milan had an ultra-competitive team enjoying one of the best periods in its 121-year history. The fact that Aubameyang was a Milan academy product who failed to even get a run of games with the Rossoneri due to having Pato, Ibrahimovic, Cassano and Inzaghi ahead of him proves it.
Milan however did churn out Gianluigi Donnarumma, Patrick Cutrone, Mattia De Sciglio, Matteo Gabbia, Davide Calabria and Manuel Locatelli in the subsequent season. However, only Donnarumma and Calabria were able to make an impact at Milan, while Locatelli doing well at Sassuolo and with the national team.
Milan Primavera hit rock bottom when they got relegated from the Primavera first division in 2019. Even though they got back into the top division next season thanks to the exploits of Capanni, Maldini and Colombo, none of these players have been able to make a significant impact in the senior team.
While Milan do have promising talents in the form of Roback, Olzer, Di Gesu, Frigerio, plus Marshage and Bjorklund lower down, results still continue to fluctuate.
Here are a few ideas that could help Milan Primavera…
Bridging the gap: Aligning the Primavera team to play with the same style and formation as the senior team would make the transition from junior to senior football is easier. If Milan play the same style in the youth division – so at the moment a 4-2-3-1 with heavy pressing – it is easier for the young players to get used to the senior team.
UEFA Youth League: UEFA organised a youth league, in 2013, to pit youth academies of European clubs against each other and sadly no team from Italy has gone past the quarter-final stage. Chelsea have won the most titles (two) in the tournament, and Tomori was a part of both campaigns, while Kalulu was part of the Lyon academy that went deep last season.

Playing the league helps players gain maturity and removes any stage fright or nervousness that players may face. You could see how Kalulu – who has been called upon in many games – fearlessly slotted in to the playing XI and held his own against some top strikers.

Upgrade facilities: Milan have a top end scouting system which makes sure the best players play in the Primavera. But upgrading the equipment to the stuff used in more advanced academies are needed. It helps players at their young age build physical and mental resilience and this can go a long way when they progress through their careers. Equipment like the Soccerbot or the Footbonaut helps players gain mental sharpness that otherwise would only come in game situations.
Learning from the best
Here are stories of two top academies and their secret to success…
Ajax Academy
The Ajax academy is one of the world's best. They put down their success to two factors. One is training the players using the same module as the senior team, i.e. a 4-3-3 formation, and the second factor is their unique TIPS model for recruiting players
The TIPS model
Each player is evaluated using the various points listed under each heading and the final score helps the youth coaches the make a final decision on the player.
Salzburg Academy
Red Bull Salzburg and their sister club RB Leipzig have been a thorn in Milan's recruitment plans. They raked away Dani Olmo, Dominik Szoboszlai and if the rumours are true Mohammed Simakan as well. Why do youth players all over the world seem to prefer Red Bull clubs as a means to advance in their careers before making the step to a big club? The answer lies in Salzburg's state of the art academy near the Salzburg River.
The academy houses over 200 players from 7 different countries. Hi-tech equipment such as Soccerbot – a circular devise that helps players re-play moments from gone by games in-order to analyse their mistakes – certainly help.
Salzburg academy have an anti-gravity running track which was a technology used by astronauts to recover from injuries faster and hi-tech gymnasiums with machine-instructed diets tailor made to suit each player.
Conclusion
With Milan caught in a web of FFP issues and a worsening balance sheet, it remains to be seen whether Elliott will invest in the academy, but they have already leaned on youth for the senior team.
In Hendrik Almstadt, Gazidis has a trusted right-hand man who successfully upgraded the Arsenal academy which has produced players like Bennacer, Saka, Emile Smith Rowe and others. Milan have the requisite knowledge on how to approach this particular conundrum.
With Elliot already said to have invested €500m into the club and more expenses upcoming in the form of a new stadium, it must be seen if they factor an academy upgrade into their budget.
As explained earlier, investing on youth system is a onetime investment which can reap rewards in the long term. It all depends on what is Elliott's goal is for Milan and how long they plan to stay around.
---
READ MORE: Rating each operation from Milan's 2021 January window