Gattuso's men continued to impress yesterday at the Stadio Olimpico by beating Roma in some fashion.
Patrick Cutrone and Davide Calabria were on the scoresheet as Milan trimmed the game to seven points from fourth place with a 2-0 win.
Here are five things we've learned from the Rossoneri's fine performance…
1. Suso switching sides
It's often that you see our number 8 coming down the center to try and create danger, especially by displaying his dangerous crosses just like he delivered yesterday for Cutrone's opening goal.
It's very rare however that he crosses the pitch to help on the left flank. It's true, Suso's magic often only comes from cutting back to his left foot, and with Gattuso's defensive tactics requiring that each winger comes back to help the wing-back, Suso's place is definitely on the right flank.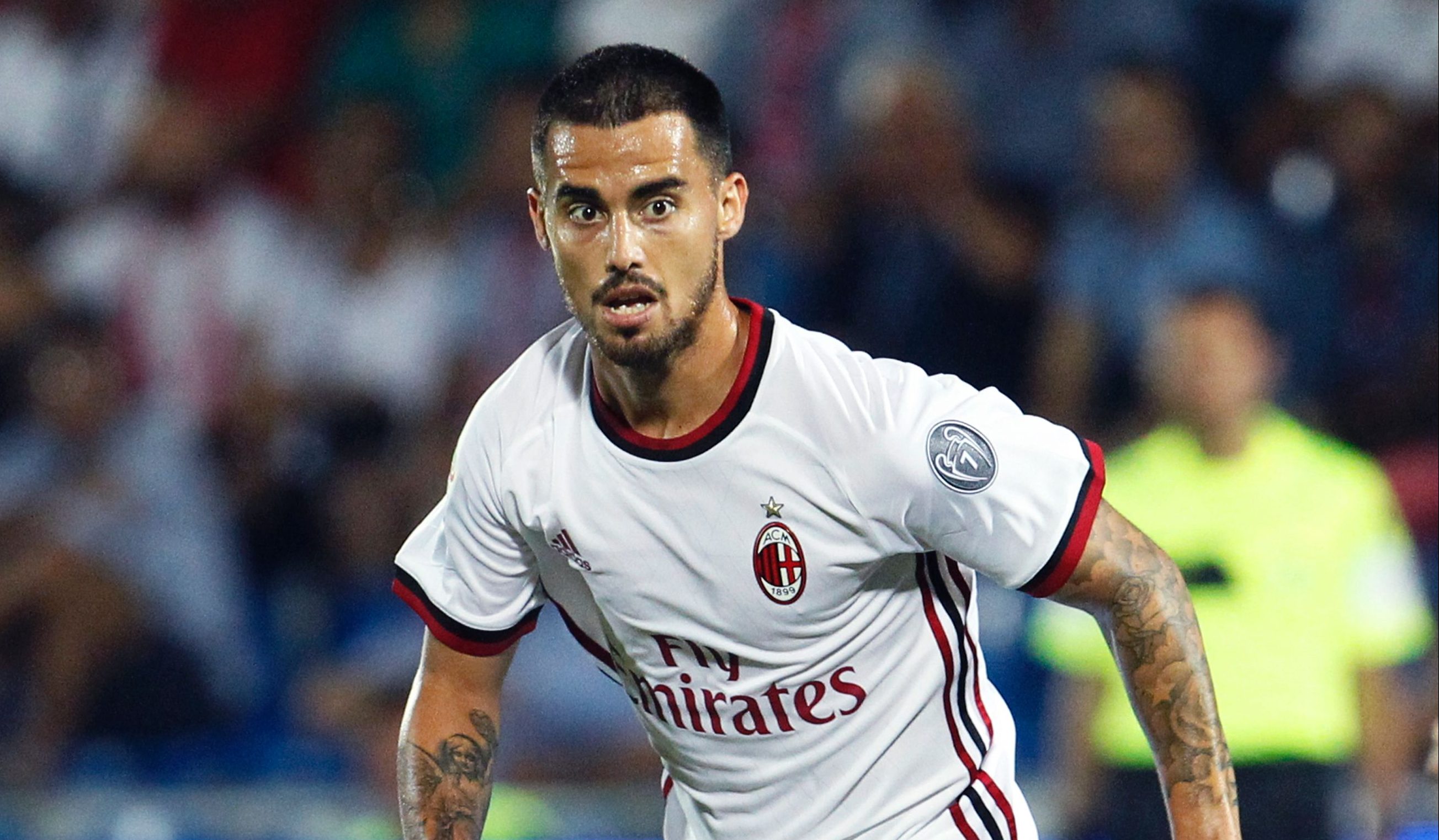 However, being heavily closed down by 2 Roma men during the first half, the latter tried to help for a few minutes on the left flank. Seeing him combining with Calhanoglu was encouraging and we could expect a few more rotations during upcoming games when trying to break free from excessive man-mark.
2. Kessie the tank
You can often get frustrated with Franck Kessie's lack of final touch or decision making but you can't complain about his determination and work in Milan's midfield.
Having displayed a great passing game on Tuesday against Ludogorets, he was a bit less free to display it yesterday. He showed however that he could impose himself against strong established midfielders like Nainggolan and Strootman.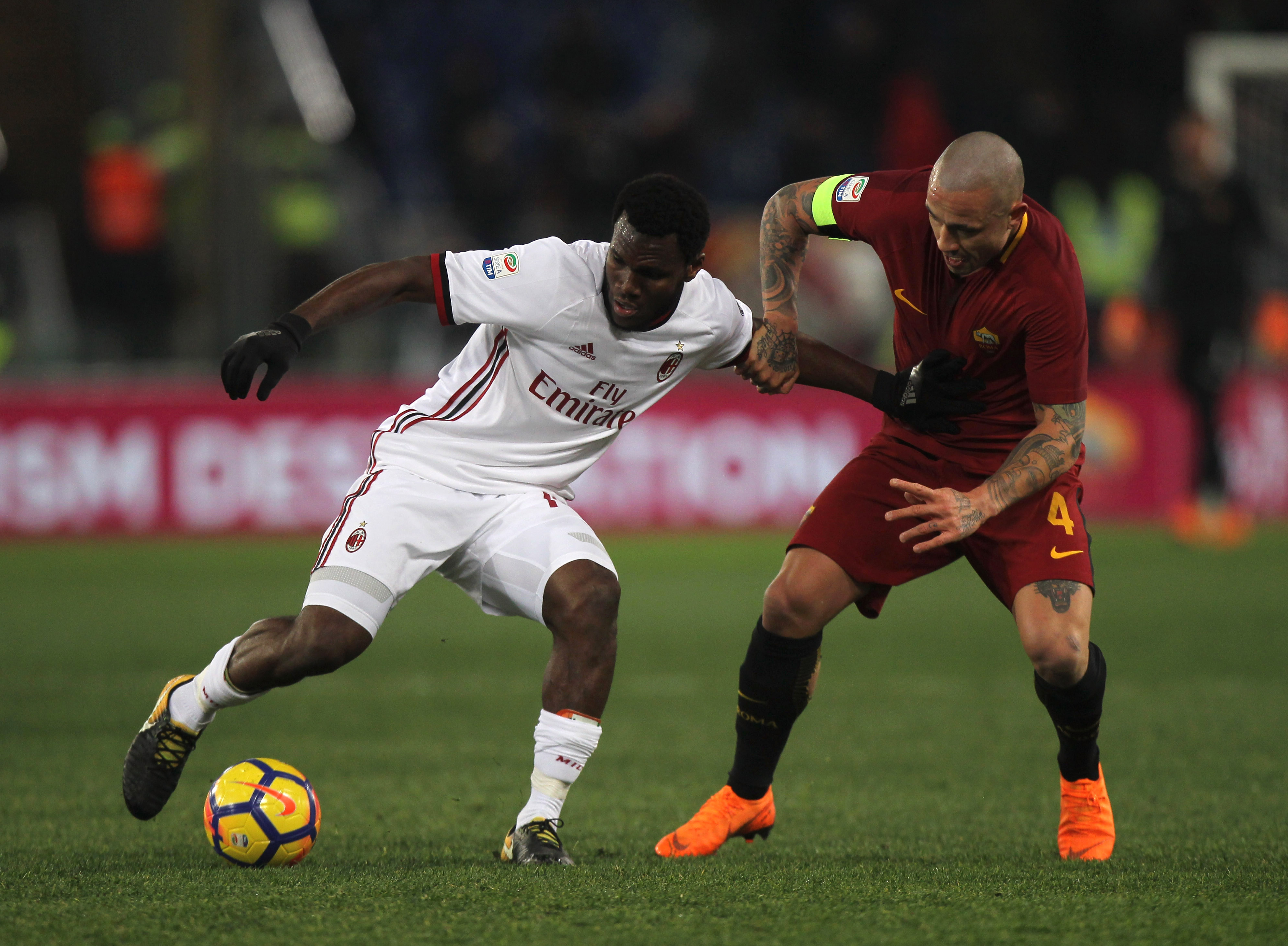 You'd always assume that he is not the man that does everything right but he has proven that he his not to be left aside for games that are more tactical. There's little doubt that he will be one of our key assets against Arsenal.
3. Kalinic, the assist man
He's not the man that scores at every game at the moment, obviously, but he made himself very precious yesterday by delivering another assist for a wonderful pitched ball by full-back Davide Calabria.
While he's not toping the European assist rankings with Kevin De Bruyne, he's been decisive once again, just like he was against Cagliari back in January where he helped Kessie twice to get on the scoresheet earning a penalty and delivering an assist.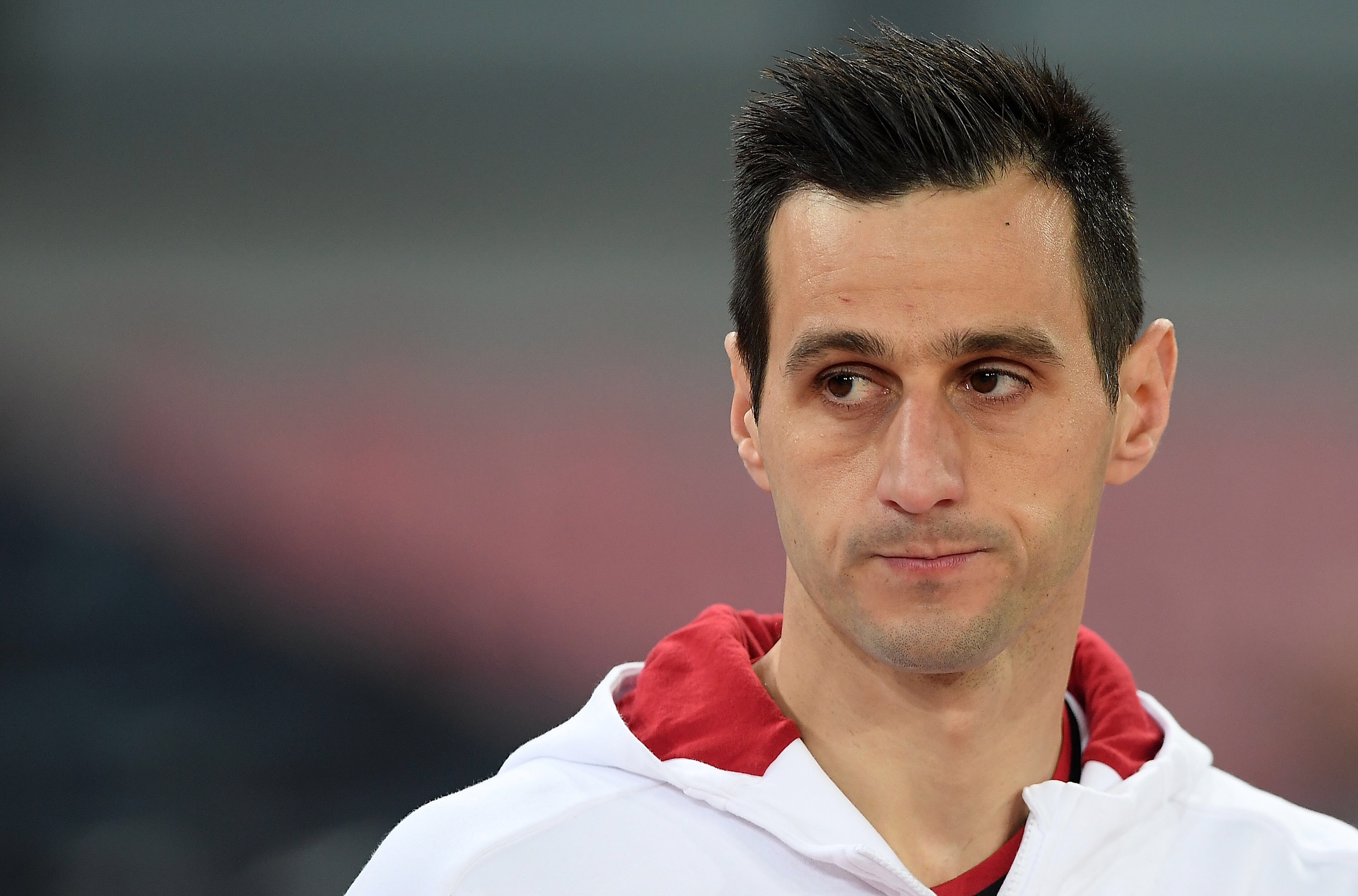 After his encouraging performance on Tuesday, Milan fans would be hoping from just a little bit more from him to be the "super sub" the Rossoneri could enjoy by the rest of the season.
4. The "Gigio-Ricky" axis
Donnarumma has enjoyed a solid game on the night, allowing him to collect a 40th clean sheet under a Milan jersey for his 19th Birthday.
He especially excelled in his passing, once again, proving he could be deadly precise with longer passes, especially to full-backs. Yesterday, he exploited that to deliver a series of mindblowingly precise passes towards the chest of Ricardo Rodriguez, allowing Milan to bypass Roma's front 3 with just one pass at several occasions.
This can prove to be an asset in games against high pressing teams, especially if we come across a revitalized Arsenal by two weeks time.
5. It could have been more
It was not far from a 3-0 scoreline at the end with Borini missing a late golden chance after Calhanoglu being too short on a service from Suso in the 76th minute.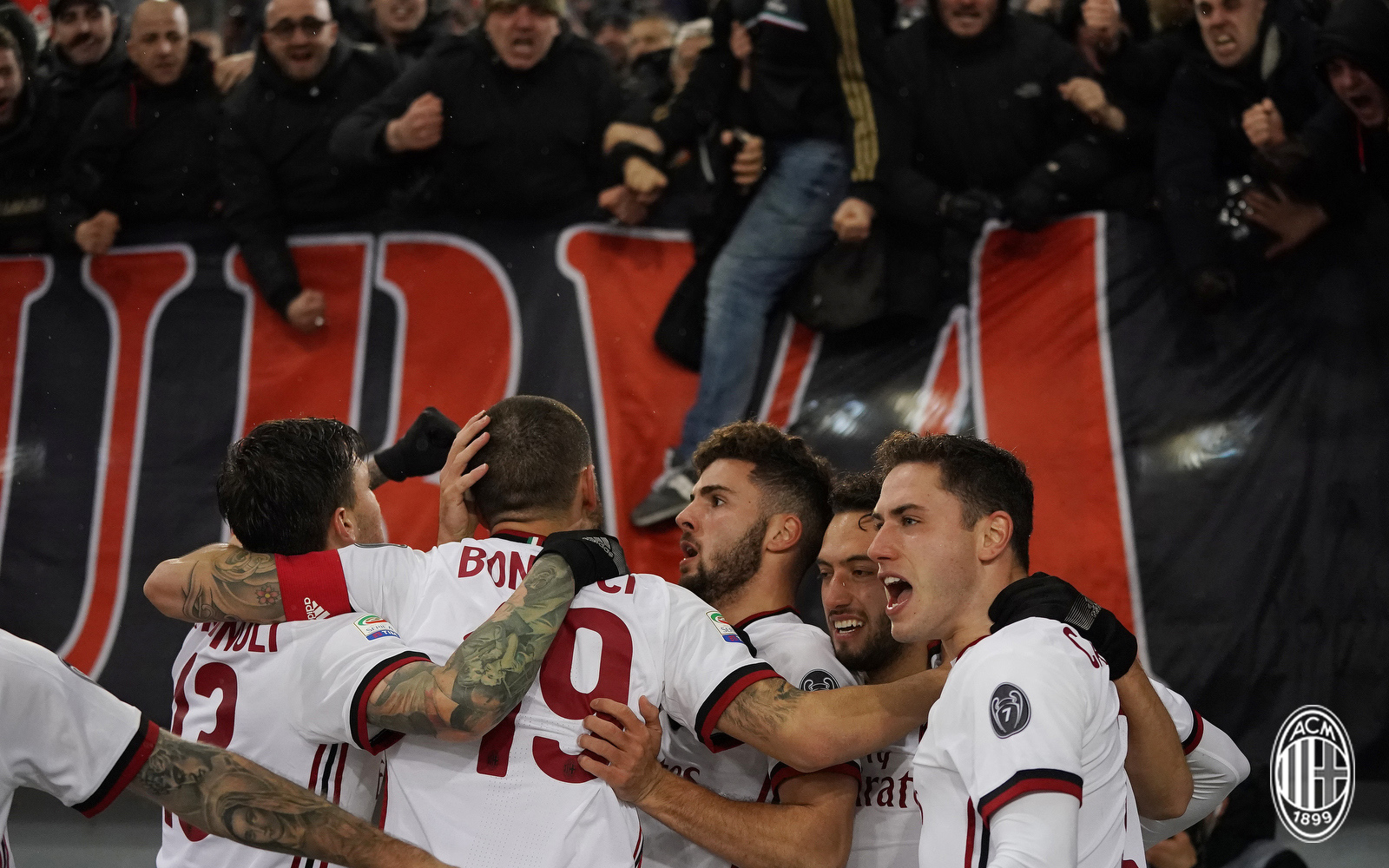 In fact, it would have seemed unreal to go into the week with a scoreline like that, given what the team has been through this season. In the end, a 2-0 scoreline is plenty enough to make every milan fan believe that we can achieve great things not only in Serie A but also in the Coppa Italia and in the Europa League.
It's not time to celebrate victories yet, but it soon could be if things keep going that way…