After two wins to start the season, Milan were up against their first big test as they faced Roma away from home. The Rossoneri prevailed 2-1 and looked very dominant for large parts of the game. 
Stefano Pioli's men started the game with the right attitude and after a lovely combination between Loftus-Cheek and Giroud, Milan were awarded a penalty kick. The Frenchman calmly converted from the spot, making it four goals in three games.
After the opener, Milan continued to be in full control and eventually got their second goal just three minutes into the second half, thanks to a spectacular acrobatic finish by Rafael Leao. It was also the winger's first goal of the season.
The Rossoneri were pretty much on cruise control after that, until Fikayo Tomori made things difficult for his team after picking up a second yellow. This allowed Roma to press higher and eventually got a goal, albeit in the 92nd minute, after a wicked deflection.
Milan were able to see out the game and thus made it three wins out of three, with the derby up next. Here are five things we learned…
1. Midfield dominance
Milan were clearly the dominant side up until Tomori's red card and a big reason for that was the total control they had in the middle of the park. Rade Krunic did a fantastic job in the defensive phase of the game, which was highlighted even more after the red card.
Tijjani Reijnders and Ruben Loftus-Cheek were great in both phases of the game, with the Englishman showcasing his physicality to run past players and exploit the open spaces which also helped him win the penalty for his side.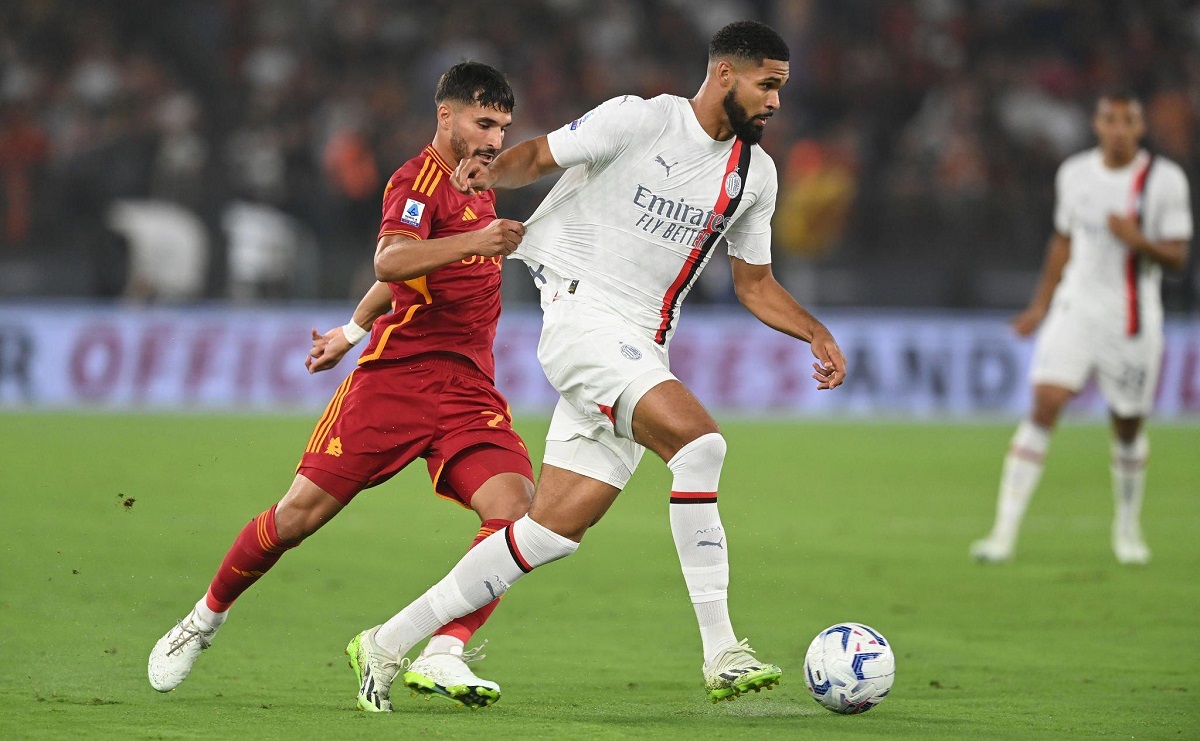 The Dutchman wasn't the standout in the midfield on the night, but he too did a lot of healthy work in both phases of the game, while his passing and composure really offered a lot of opportunities for Milan and brought calmness after the red card.
Very, very positive performance from the midfield and it just keeps getting better for each game.
2. Deadly from the spot
Olivier Giroud scored his 10th penalty in red and black, continuing to be deadly from the spot after having missed just once since joining the club. The Frenchman was also involved in the sequence prior to Loftus-Cheek getting brought down, as he provided a lovely one-touch ball for the Englishman.
On top of this, the striker combined well with his teammates highlighting just how good he is with his back against the goal. It will be interesting to see how Pioli will manage Giroud's game time given the big league and European games ahead, but the arrival of Luka Jovic will give him some options.
3. The first of many
There are many ways to describe Rafael Leao's goal, but we'll go with sensational. A world-class finish from a world-class player. The Portuguese looks to be in better shape after each game as he started the season on the back foot compared to some of his teammates. He finally got the goal, though, and what a way to do it.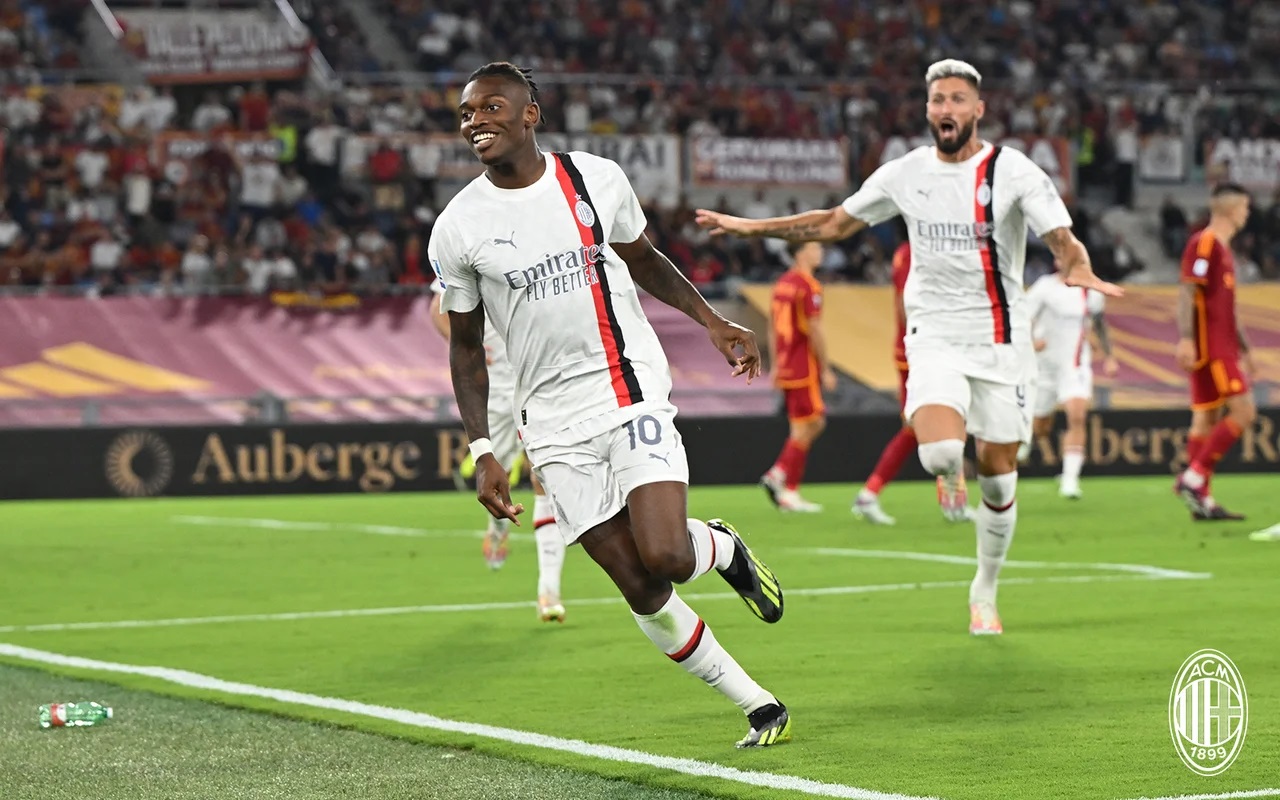 Apart from the goal, Leao also had many good moments in which he beat the Roma players with ease and created chances. Unfortunately, he failed to connect with his teammates on a few of those occasions.
Having quality on the right flank really has opened up a lot more space for the winger, who is enjoying every bit of it and we should expect even more from him given the improvement of his fitness.
4. Dreadful from Tomori
The Englishman was all over the place against Roma making clumsy tackles, resulting in a red card. Whilst his first yellow was a bit harsh, it came at a moment when the referee was trying to take control of a heated game and unfortunately for Fikayo Tomori, he was the sacrificial lamb in a sense.
However, the defender continued with his sloppy mistakes straight away walking on thin ice, and eventually did pick up a second yellow in a situation where he really didn't need to commit to a tackle let alone give away a foul.
There is the case that Pioli should have really subbed him off earlier, but the Englishman should know better at this point and it has been an abysmal performance overall for him. Pioli also admitted afterwards that he needs to pick his moments to be aggressive.
5. Calabria enjoying life as an inverted full-back
The Italian was pretty much playing as a central midfielder, given how many times he left his flank. He did a good job and looked comfortable on the ball while also involving himself in the game.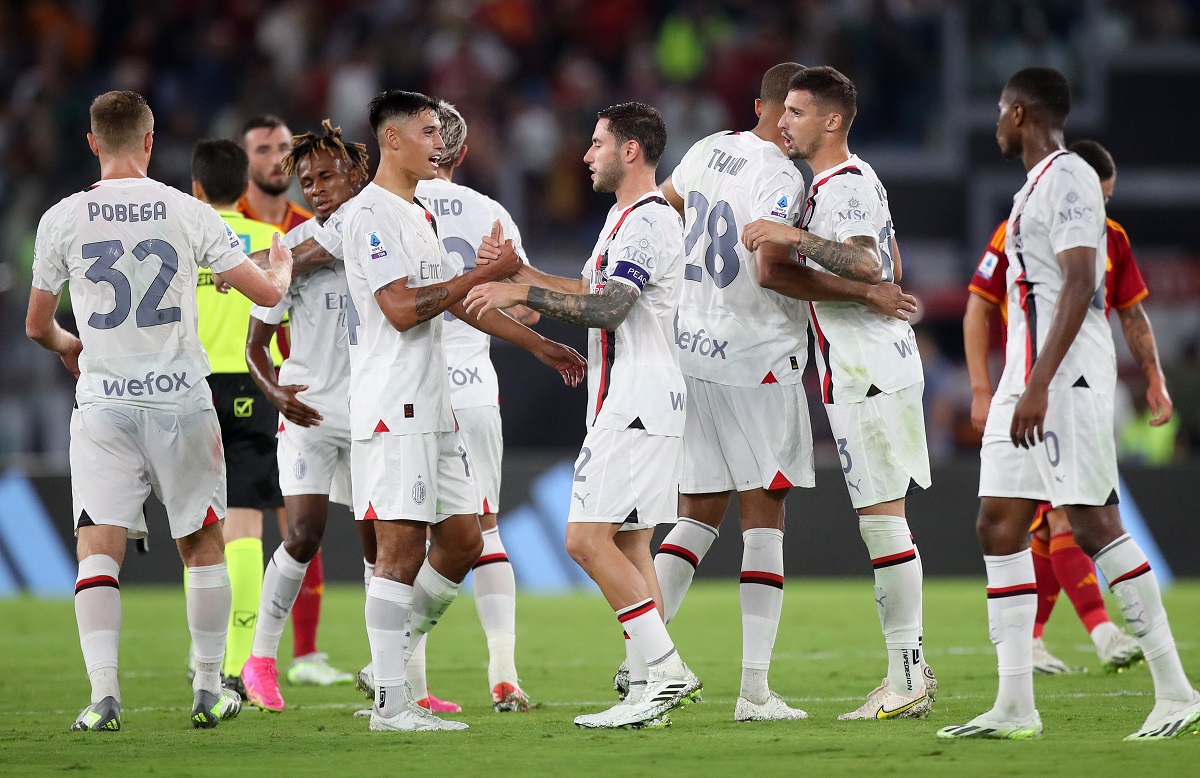 The right-back also provided a lovely assist to Leao for the second goal and whilst he hasn't been at his best defensively, as he was beaten easily on Roma's goal, he does seem like he's adapting well to the inverted full-back role.
Playing like this opened up more space for Loftus-Cheek to burst forward and allowed Theo Hernandez on the left to burst forward on multiple occasions. It's also fair to mention that this tactic is still to be improved, but Pioli has done a good job thus far.