Defender Alessio Romagnoli has discussed captaining AC Milan, the departure of Gonzalo Higuain, Piatek's arrival and his own future.
"I'm taking on the captaincy with great serenity, I have to go on like this," Romagnoli said at a Nike event in Milan.
"We're on a good run. We were disappointed not to have won in Rome because we could've strengthened our grip on fourth place, but we're near Inter and there's still a long way to go.
"We're out of the Europa League and now we only have a game a week. We must focus and give our best until the end of the season.
"The race for top four is long, but there's so much of the season left so it's wrong to make calculations now.
"We must keep improving. There will be many direct clashes, Atalanta, the derby, plus so many games that seem easy but aren't.
"We have to do everything to go as far as possible and reach an objective that's been missed for so many years.
"Our defensive work starts from the forwards and it's also thanks to them if we're not conceding many goals.
"The forwards need to be supplied better, even if Piatek scored a brace on his debut. Still, he's moving well and he scored again last Sunday.
"We enjoy having him here and we hope he can keep scoring at least one goal per game. We hope to win many more games so we can reach the Champions League.
"Piatek has impressed me with his desire and hunger. You can see he wants to show what he's all about and that's important. He's young and on the right path.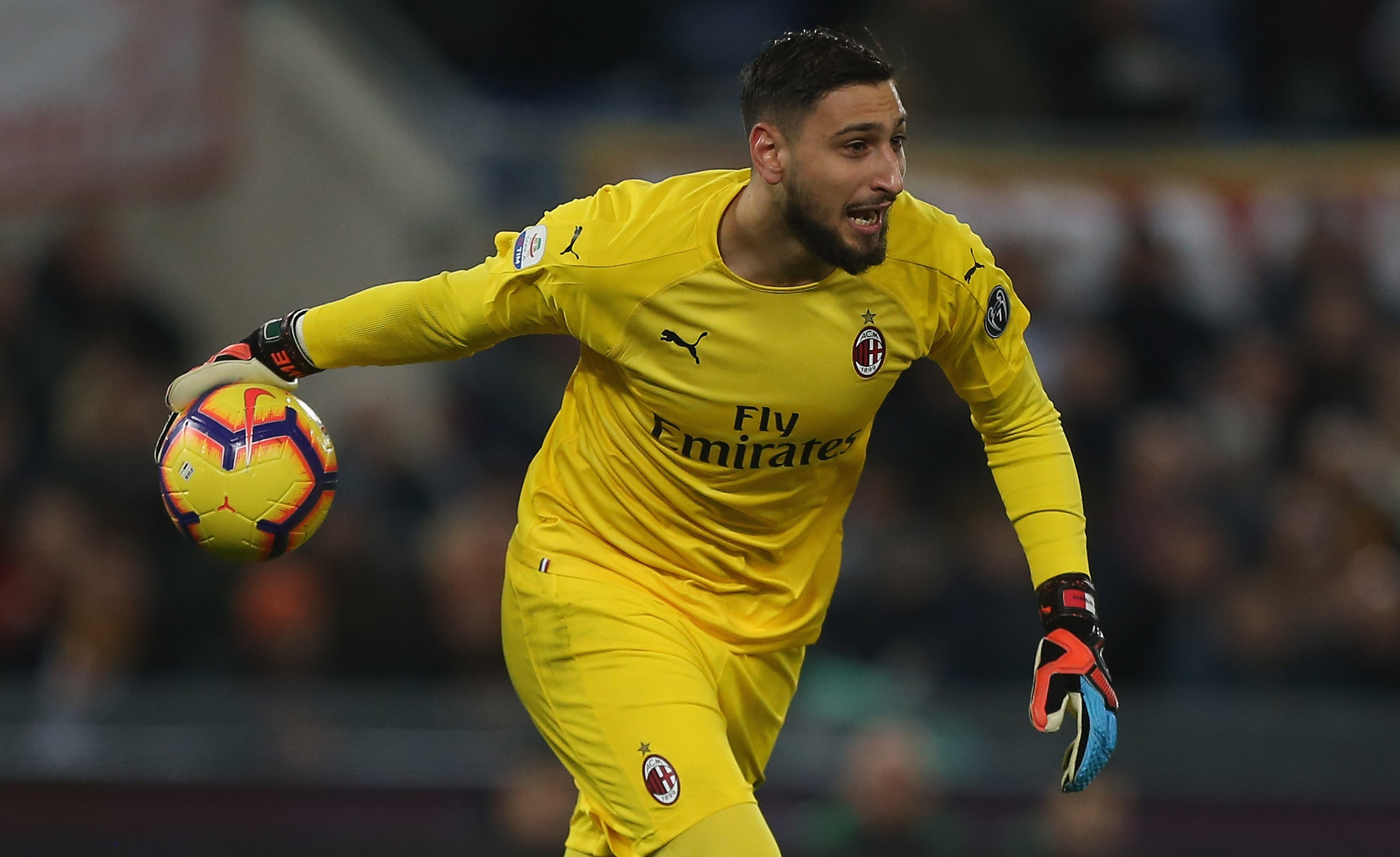 "Gigio is a phenomenon, I've always said it. He's playing at the highest levels and anyone can make mistakes after that.
"To have the impact he's having on Serie A and the national team at just 19 is something only a few players are capable of, and he's one of them."
Romagnoli also revealed his reaction to the departure of Gonzalo Higuain, who cut short his loan spell with Milan to join Chelsea last month.
"There's no bitterness," he insisted.
"I still consider him the best striker in the world. It's disappointing, but he made his choices and decided to leave, and we respect them.
"He's a friend of mine and if he's happy then it's all good. Now we have other players who have no regrets."
The Italy international also responded to speculation linking him with a move to Juventus or Manchester United, re-affirming his happiness in Milano.
"I haven't heard these rumours," he continued.
"The transfer window isn't open and I'm very happy at Milan. I don't see the reason to change clubs.
"It's an honour to be Milan captain and these are rumours I haven't even heard of.
"I'm happy at Milan, I'm happy in Milan and as long as I'm happy, I want to stay here."