Rossoneri Sport Investment is now official which paves the way to the final passage of the acquisition of AC Milan.
In a similar fashion to what Suning Company did to acquire Inter through a Luxembourg based holding company called "Great Horizon", Sino-Europe Sports has created one as well.
Rossoneri Sports Investment is a holding company; that is an entity created with the sole purpose of buying shares of other companies with the intent to control the purchased organization.
Currently Fininvest is the majority owner of AC Milan and is also a holding company in control of 99.93% of the club. The remaining 0.07% is owned by minority shareholders. Mediaset and Mondadori are other subsidiaries owned by Fininvest.
So what does the founding of Rossoneri Sport Investment mean for AC Milan and its loyal fans?
It means the takeover is in it's final stages and could very well be completed before the March 3rd deadline.
There is now a clear line of command within the acquisition team and an avenue for funds to flow freely.
At the top of the list is the consortium; while still not fully disclosed to the public, is believed to be comprised of numerous banks, investors, and holding companies within China. This is "Sino-Europe Sports Investment Management Changxing Company Limited."
From there we move down to the Chairman and Executive Directors,  Yonghong Li and Han Li respectively. They will oversee the interactions with all things relating to AC Milan including Rossoneri Sports.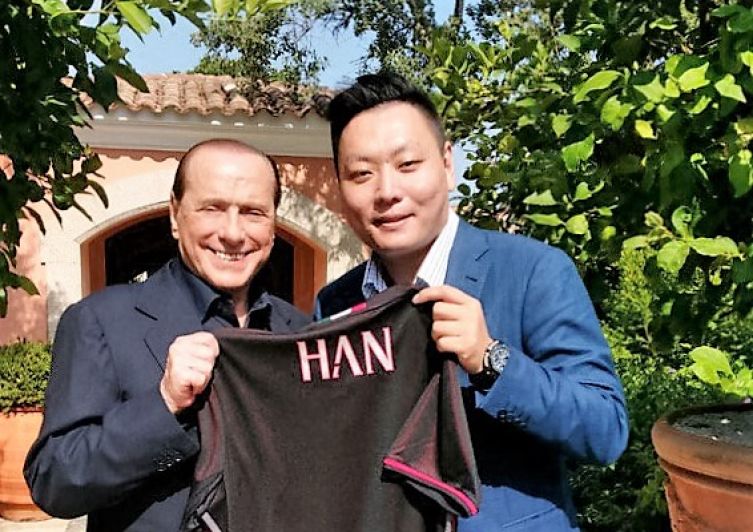 With the creation of the European based branch we now have two; one in Luxembourg and one in China. These will be deemed "Rossoneri Sports Europe" and "Rossoneri Sports Asia". Together these entities will be providing the funds to the club.
The money will originate from the Consortium where it will be invested into the Asia branch and can pass freely without interruption to the European branch. Once the money has reached Luxembourg it is able to dive right into the club in anyway necessary.
With the Mercato currently in effect, signs of the Chinese's influence are everywhere but this maybe be the biggest sign pointing towards the closing of the sale. AC Milan will be under Chinese control in 2017.
This article was written with the aid of Pasquale Campopiano.