The hype is already building towards the derby on Saturday 16 September between Inter and AC Milan, and Arrigo Sacchi believes the gap between the two sides has been reduced.
Inter and Milan come into the game as the early pace-setters in Serie A having each won all three of their games. The Nerazzurri beat Monza, Cagliari and Fiorentina without conceding a goal, while the Rossoneri picked up wins against Bologna, Torino and Roma.
The strong beginning to the season that the Milanese clubs have had has changed the market when it comes to who will win the title this season, as they are now the two favourites to go on and become champions, with Inter slightly preferred.
Sacchi spoke in his weekly column for La Gazzetta dello Sport and gave his assessments on the upcoming clash between Simone Inzaghi and Stefano Pioli's sides, which many are saying will give Scudetto indications.
"Such a long derby eve fuels hopes and warms the atmosphere even more. There are still many days to go, but we can already say that at San Siro there will be all the ingredients to witness a spectacular match," he begins.
"Inter and Milan show up for the match in excellent shape, they are at the top of the table and are providing emotions, which it means that even from a psychological point of view they are fine.
"I don't know how it will end, but I know that the team that aims to play their own game will win, considering it the best antidote to stop the opponent.
"The important thing will be to be convinced of your own strength and ideas: to achieve this condition the work of the two coaches will be fundamental.
"Preparing for such a challenge requires taking care of the smallest details, so much so that you even become obsessive during training when you try and try movements and game situations over and over again: nothing can be left to chance.
"What must Pioli do to cage Inter and, I might add, to maximise the qualities of his Milan?
"The first objective must be to convey his vision and desires to his pupils. He must convince them and, until they are all available and aligned on the same wavelength, he has the duty to insist.
"In the first three rounds, Milan seemed convincing to me, they won three victories, including two away games, they showed some new ideas and, what should not be overlooked, they paid attention above all to playing their own game.
"They didn't focus on useless tactics, but he always tried to push on the accelerator to dominate the pitch. There is still something to improve, for example the compactness of the team. We need a compact and aggressive Milan to put Inter in difficulty.
"The Nerazzurri could suffer from rather high pressing, if done at the right times. It's about designing a team that knows how to move in a compact and organised way: eleven men in active positions with and without the ball.
"This must be the goal that Pioli sets himself. Otherwise, if when Inter advance, Milan's three attackers don't return, everything becomes complicated and serious risks are run.
"Lautaro Martinez still proves to be the anti-Milan man: since he arrived at Inter, no one has scored more than him in the derby.
Yes, because the Nerazzurri know how to be ruthless: they have experience, physical energy to expend and men who, with a simple play, can change the direction of the match.
"Inzaghi's team, a good coach and excellent tactician, has its strong point in defensive solidity. After three games he still hasn't conceded a single goal, and this is no small merit because it means that there is communication between the departments, that everyone helps each other and collaborates.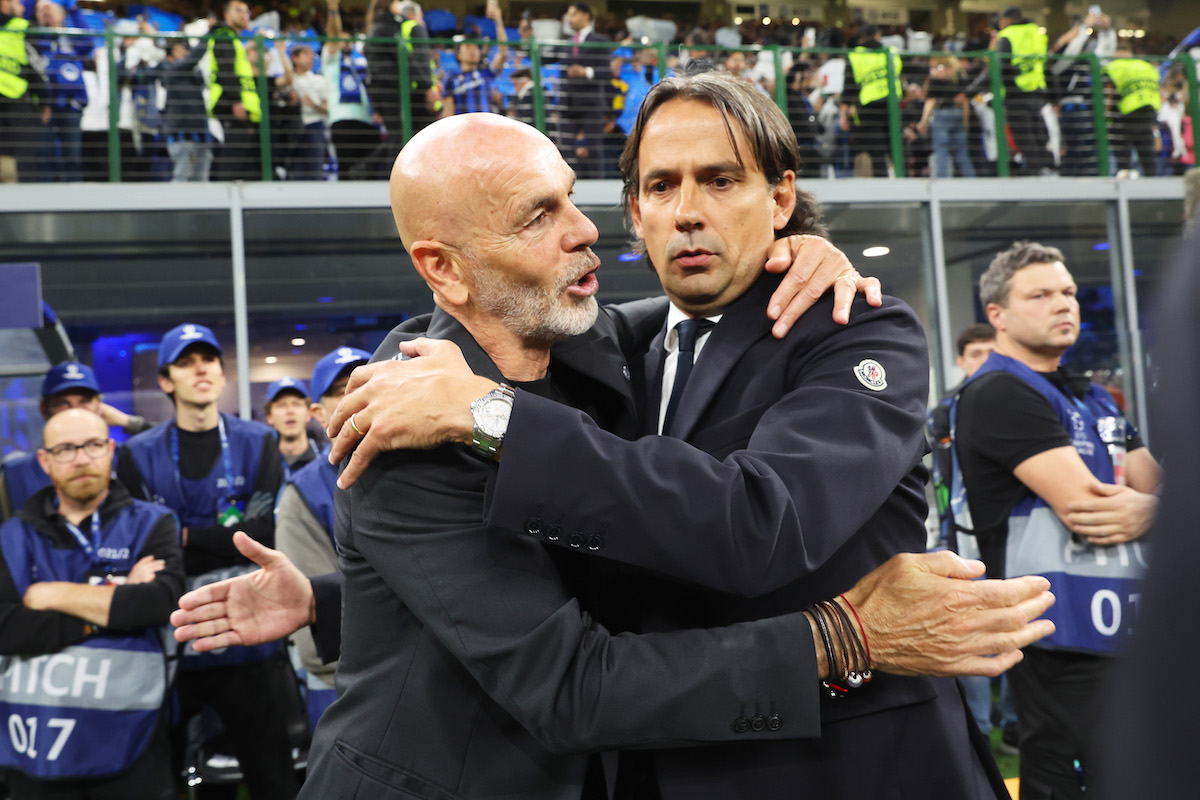 "However, at an overall level of manoeuvre, it must be admitted that the Nerazzurri focus a lot on the counter-attack: they have the right elements for that type of game.
"Speed, power and then, once you lose the ball, you immediately return to a defensive position without paying too much attention to pressing.
"Here, if Milan manages to implement its plan to steal time, and consequently ideas, to Inzaghi's team, implementing a continuous pressing action, then they could start with a point advantage.
"Last season, Inter's dominance in the many derbies that were played was clear. A dominance that was also born from an evident athletic superiority. Well, it seems to me that Milan have now slightly corrected course and added muscle to the team.
"I'm thinking in particular of midfielders like Reijnders and Loftus-Cheek. However, if there is not the right compactness and if the group is not sufficiently compact and aggressive, the muscles can do very little.
"From what we have seen at the start of the season, Inter are focusing as always on the individual qualities of the many champions at Inzaghi's disposal: Lautaro is very good, but also Thuram who has adapted perfectly to the new reality.
"On the contrary, Milan relies more on the game, tries to get to goals through manoeuvre, starting from the assumption that is never too well understood in Italy that football is a collective sport.
"It will be a challenge between two different ways of interpreting football. The hope is that there is no shortage of fun."