Red Bull Salzburg star Dominik Szoboszlai has responded on Instagram to a fan asking him to join AC Milan this summer.
The Rossoneri have been extensively linked with a move for the Hungary international, especially when it seemed as though Ralf Rangnick would be arriving from Red Bull as the club's new manager.
There have been reports suggesting Milan are still interested despite Rangnick's non-arrival, and the exchange below seems to suggest the door is not completely closed…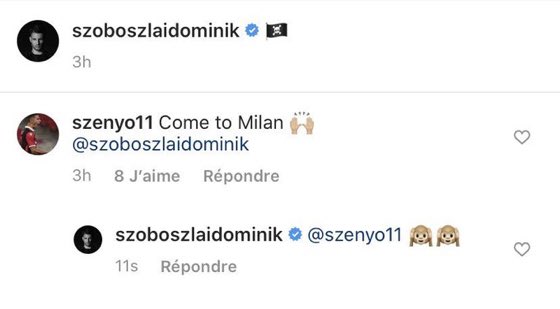 Meanwhile, Salzburg sporting director Christoph Freund has reiterated his desire to keep Szoboszlai (via Daniele Longo on Twitter).
"Many are interested in Szoboszlai, but our goal is for him to stay. With Daka and Mwepu, our plan is to keep them. Our desire is to have only one exit, Hwang," he said.