After a promising second-place finish in Serie A last season, it's fair to say that fans were excited for the new campaign to begin, with AC Milan being back in the Champions League as well after a seven-year absence. 
The season kicked off at the Luigi Ferraris Stadium as Milan faced Sampdoria away from home. It was refreshing to see the fans back in the stadium, but all eyes were on the Rossoneri. Brahim Diaz was the big hero as he scored the winner early in the first half and Stefano Pioli's side then managed to hold on.
Overall, it was a positive display for Milan who showed that they can win games by working very hard. Down below are five things we learned from the game.
1. No need to panic
A hot topic for Milan fans all over the world this summer has been the attacking midfielder position which, after Calhanoglu's departure, was meant to be a priority for the management. However, a week or so is left till the end of the transfer window and there is still no clear signals as to whether there will be an attacking midfielder coming.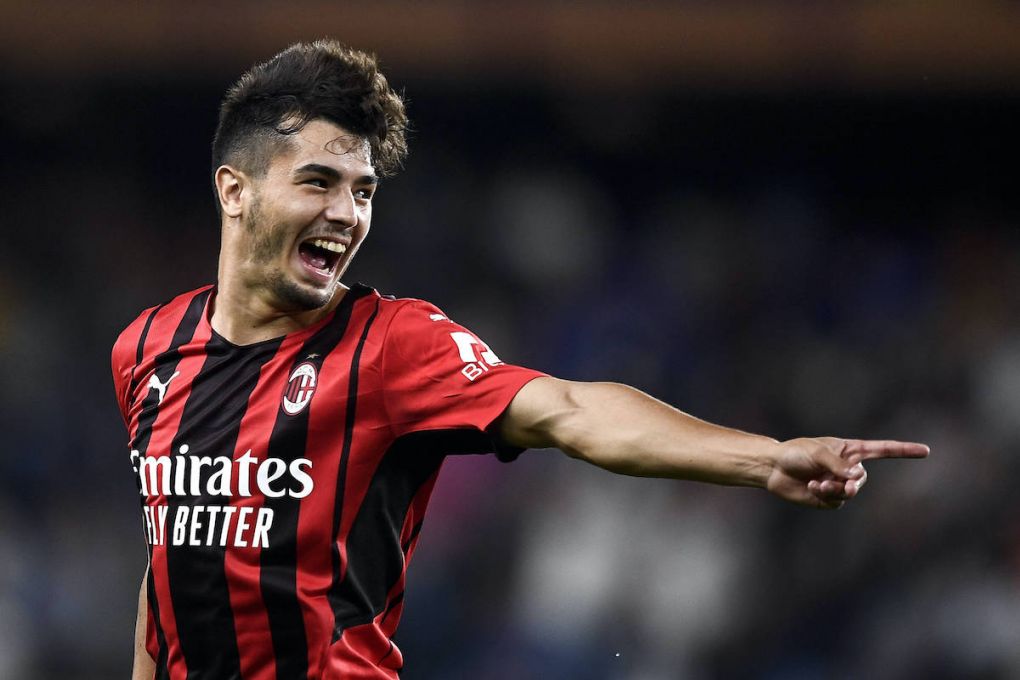 Fortunately for Pioli, he seems to have the solution right in front of him as Brahim Diaz had a very positive pre-season and was a joy to watch against Sampdoria. The Spaniard picked up the early goal and then was constantly terrorising his opponents, showcasing his dribbling skills and ability to draw fouls.
Diaz really seems determined to do much better this season and as it stands he's going to get the game time to find consistency and form.
2. Captaincy done right
As Alessio Romagnoli was benched by Fikayo Tomori, Pioli had to choose his new captain for when the former doesn't play. The choice fell on Davide Calabria, who has grown a lot lately and has established himself as one of the best fullbacks in the league.
He has also shown his loyalty to the club he grew up in, recently renewing his contract with the club. It was a dream debut as captain for him as well, grabbing the assist and performing on a very good level. He did almost everything right and Milan can be very happy with him.
.@davidecalabria2 🆚 Sampdoria

©️ Wearing the armband with pride.

📹 @compsacm pic.twitter.com/88TDypWGWr

— SempreMilan (@SempreMilanCom) August 24, 2021
3. No Gigio? No problem
A lot of fans were kind of sad and unhappy with the fact that the management didn't meet Donnarumma's demands in the summer, but many also thought that it was the right choice given the keeper's attitude. The obvious question mark was if anyone would be able to replace the No.99.
Well, Paolo Maldini and the management can be very happy with their choice as they brought in Mike Maignan from Lille. He did, however, have a lot to prove during last night's fight as replacing Donnarumma was never going to be easy, but he passed with flying colours.
There's no doubt that Milan now have an exceptional keeper, who showed great reflexes to preserve the clean sheet and also provided the pass to Calabria before the goal. Overall, Mike's distribution was great, his reflexes were amazing and if he continues in the same fashion he might just turn out to be on par with Donnarumma.
4. Good start to the season for Leao
The Portuguese youngster has had two controversial seasons with Milan thus far as he lacked consistency in both of them. Last season, he started off great but later on, his form plummeted and Zlatan Ibrahimovic's injuries also forced him to play centrally (which isn't his position).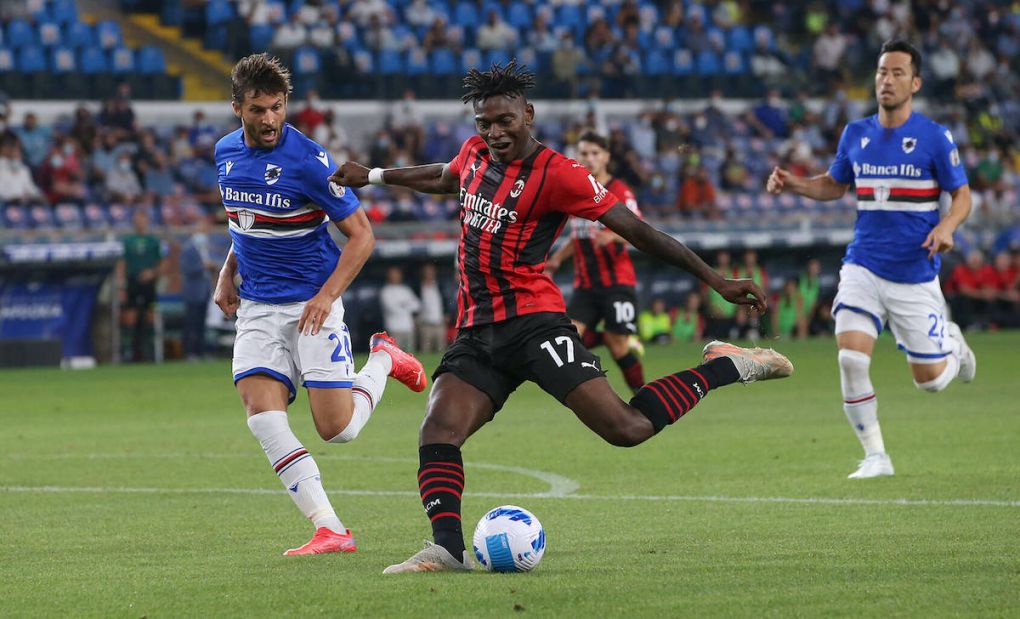 Leao, however, showed great signs in the pre-season and in the opening game against Sampdoria, he looked really sharp and focused. His game was direct as he took on defenders constantly, causing a lot of trouble for his opponent and was unfortunate to not get on the scoresheet. Promising signs from the youngster and if he continues with the same focus, this might just be that breakthrough season he's missing.
5. More of the same, please
Speaking of great performances, Sandro Tonali started the game in the absence of both Ismael Bennacer and Franck Kessie in the starting eleven. The youngster had a promising pre-season as well and excluding a few misplaced passes early in the game, he was a really important figure on the pitch for Milan.
Rossoneri fans had high hopes for Tonali last season but the Italian failed to establish himself in the first team, not to mention the fact that the Kessie-Bennacer duo is arguably the best in the league when both players are fit.
It must be kept in mind, though, that Sandro is still only 21-years-old and judging by how he has started the season, he's determined to compete and prove his worth. The abilities are definitely there, he just needs to find consistency and confidence.
READ MORE: Maignan needed just one game to set a record – his Milan debut was splendid