In recent weeks Sandro Tonali has come under fire for not performing as hoped or expected for Milan since transferring from Brescia in the summer.
With Ismael Bennancer injured and Franck Kessie suspended, the young Italian has had chances to prove his worth when thrown into the starting eleven in the past few rounds, but many will say he didn't show as promising signs as were hoped.
Having joined with high expectations and been touted as one of the best young prospects not just Italy but also in Europe, it is understandable as to why fans will be wanting instant results from the 20-year-old.
The latest set of backlash has come after Tonali saw red against Benevento in Sunday's clash in which Milan won 2-0. The sending off came after VAR ruled that a yellow first given should be overturned after a high-foot challenge from the midfielder.
It is worth noting that is a decision that has caused much debate in itself due to VAR slowing the replay down which manipulates the way the tackle is viewed.
Alas, after the match some supporters begun to question if the management have made the right choice to make such a big commitment for Tonali, as this was seen as his chance to step up again.
However, it is an unfair judgment on this incident alone as on another day the challenge does not get overturned and he likely gets another full game – one against a two-man Juventus midfield nonetheless – to show his worth and find some continuity in the team and show his capabilities of being a vice-Bennancer for the future.
Now, the boyhood Milan fan will have to sit out the game against the Bianconeri and with Bennancer back soon, it may be a few matches until Tonali gets another chance which will surely hinder his development and integration into the side.
So what is to blame for the far-from-explosive start? Well, Tonali has had to adapt to playing in a double pivot which is a change from the three-man midfield he played in at Brescia in the previous campaign, where he sat just in front of the back four as a deep-lying playmaker.
Making the step up from a relegation side to a title challenging one is not easy especially with the weight of expectations that came with the transfer at such a young age and the amount of time he has had to adapt so far.
This season Tonali has featured 12 times in Serie A totalling 606 minutes of game time equal to just six full games. For context, it has taken a couple of seasons to finally get consistent performances out of Franck Kessie who now is indispensable to the club. Bennancer also took some time to find his groove with the Rossoneri but now is regarded as one of the best midfielders in Serie A alongside his Ivorian partner.
Trying to break into that partnership is difficult especially without having a consistent run of games with either of them to understand one another and to gel.
Tonali last season made his debut in Serie A with an impressive eight combined goals and assists (1G, 7A) in 36 appearances, averaging a goal involvement every 4.19 games. These are not bad numbers at all for a 19-year-old.
Compare that to the likes of Bennancer – who only registered a single goal last campaign and no assists – or Kessie with five combined goals and assists in 35 appearances (a goal involvement every 6.46 games) and you start to see that the talent and capability is there within.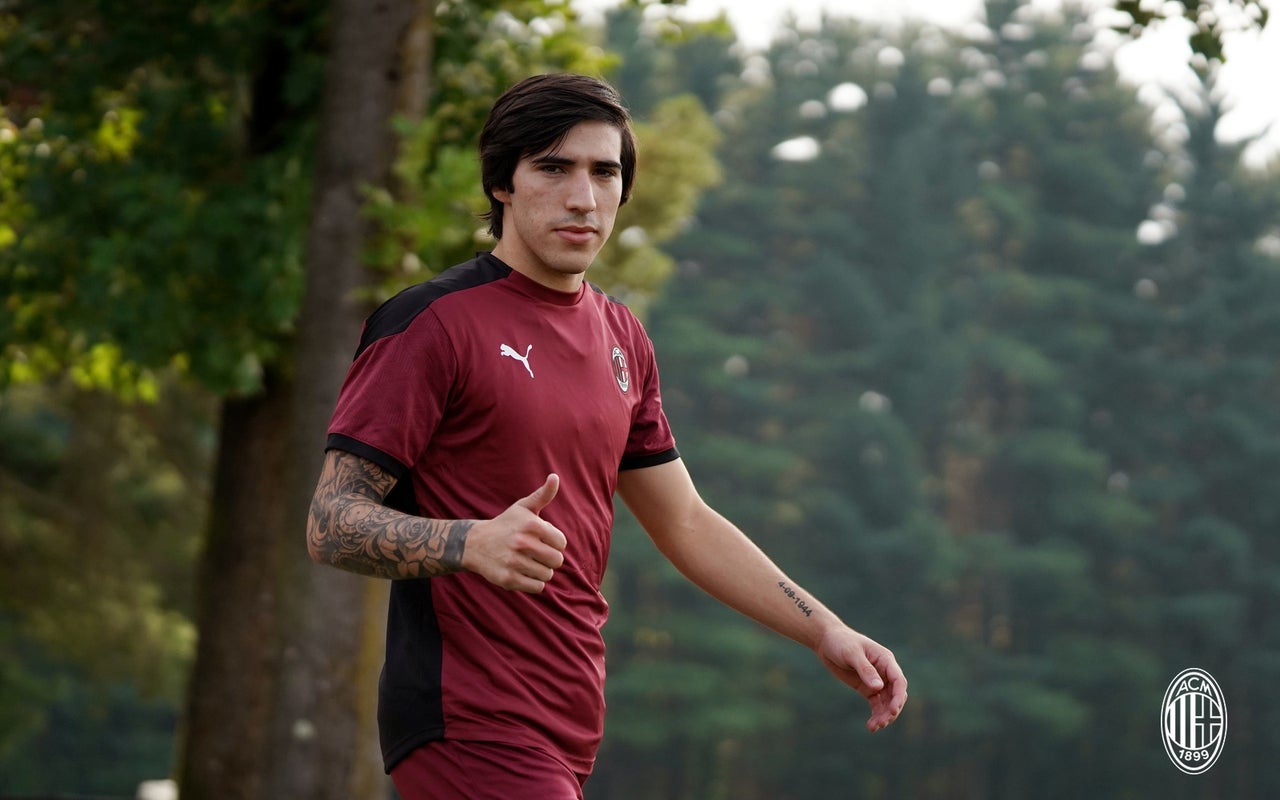 Both Kessie and Bennancer have been given time to form a partnership and it is showing this season, with both surpassing last seasons totals for goals and assists before we have hit the halfway stage.
It is clear that Tonali needs more time to showcase what he can really do with the Rossoneri, and he shouldn't be used as a scapegoat to protect other players in the squad nor a stick to beat the management with.
He has been compared to two Milan legends from the Ancelotti era, one being the playing style of Pirlo and the other his idol Gattuso, and all that does is add to the unfair pressure.
Surely this project has taught us that it is time to stop expecting the world of young players so early in their career before they get chance to prove anything, and instead allow them to develop and play the game without so much pressure.
It is only then that their true potential is unlocked and the ability begins to shine through. The belief of the management is there, yours should be too.
---
READ MORE: Milan working to close Simakan signing – done deal could arrive at any moment