After a somewhat satisfying display against Bologna in which Rafael Leao looked a bit more like himself and Charles De Ketelaere impressed in his first start, things went back to being frustrating as Milan were held by Sassuolo.
It seemed that the problems in attack were solved for Stefano Pioli after the victories at San Siro so far this season, but a goalless draw at the Mapei Stadium opens up a lot of discussion about issues in the squad.
The game started off well for the champions as they had a couple of good chances early on, but failed to take them, while Sassuolo grew into the game and could have taken the lead from the spot but Domenico Berardi's penalty was saved.
With Pioli rotating his squad and starting the likes of Brahim Diaz and Alexis Saelemaekers, the attack was simply not on the needed level, and even the subs could not break the game open. Here are five things we learned…
1. Too much rotation?
After the satisfying win against Bologna, Pioli rested some of his starters which is only normal given the little time between the two fixtures.
However, unfortunately for him, Brahim Diaz did not take the opportunity to prove he can even be considered as a starter and dropped another shameful performance. The same goes for Saelemaekers, who made it clear why Messias is the starting right winger.
Florenzi also dropped an underwhelming performance, committing a foul for the penalty (along with Saelemaekers) and barely making an impact going forward.
Pobega, on the other hand, had probably his best performance thus far, but that doesn't mean he was at a very high level. It's still clear that he is not in the fight for a starting position, but the youngster was involved in a few nice plays. He did unfortunately fade away as the game went on.
The only positive out of this rotation has to be Simon Kjaer as the Dane was solid at the back and made no mistake.
2. A need to adapt 
Rafael Leao had a very good game against Bologna with a goal and an assist, and started the game against Sassuolo in a promising way. However, he just couldn't impose himself on the game and in the second half we barely saw him on the ball.
The youngster won the MVP award last season and every team out there will know to put an extra man on him and leave him less space on that flank since the whole of Serie A is aware of his speed now.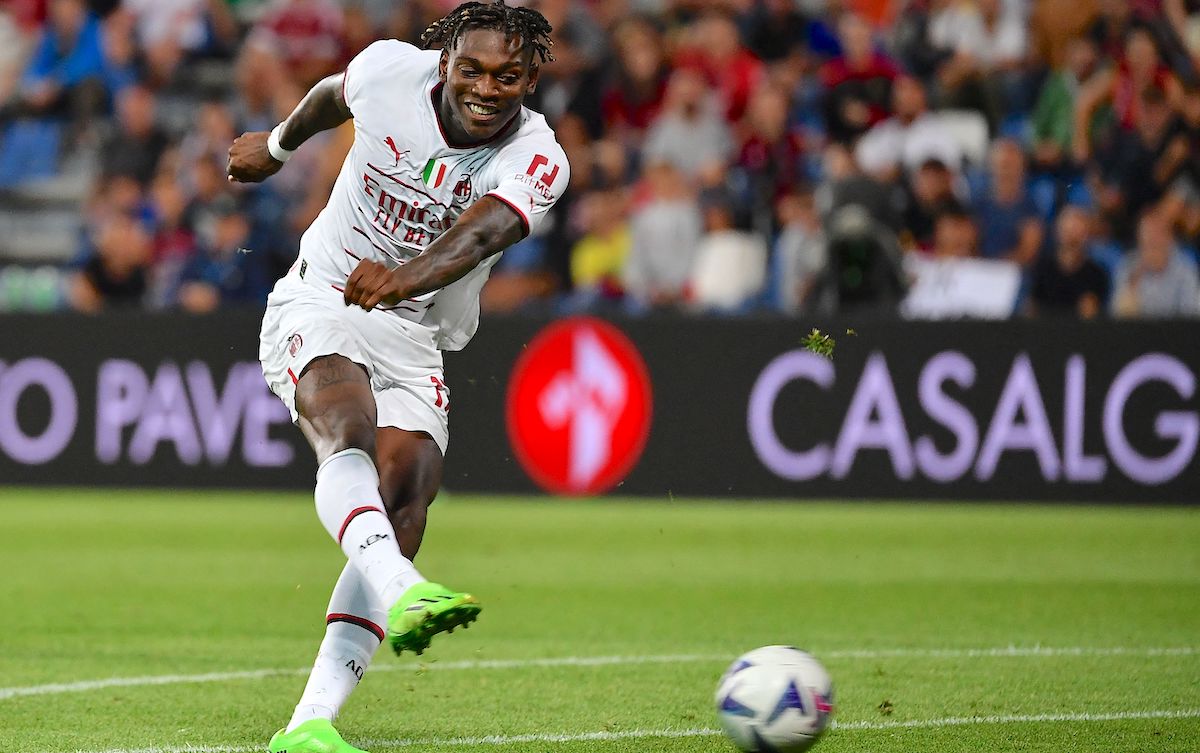 When playing against teams that sit deep it gets even trickier for Leao since he can't exploit the space, although he has more than enough technique and pace to beat his man even in tight spot.
However, he will need to adapt and understand that a lot more attention will be paid to him from the opposition and he has to find away to involve himself in the game other than exploiting the free space.
We've seen very little of him playing with just a couple of touches trying to connect with his team-mates with fast passes so that he doesn't need to dribble past a multitude of players. Usually when he gets on the ball he takes his time and tries to dribble instead of looking for that one-two and raising the pace.
3. Changes weren't enough 
De Ketelaere, Messias and Adli were all introduced in the second half, but were not enough to help Milan steal all three points from the Mapei Stadium. However, all three of them were keen to do so and we saw great desire by Messias and Adli to be on the ball.
The Brazilian managed to beat his man on a couple of occasions and was able to combine with his team-mates which was much better than the first three games he played.
Yacine Adli also looked a tad better compared to his Serie A debut as he wasn't afraid of getting onto the ball and had some very nice moment and showed great vision and passing abilities at times, but the finishing touch was missing.
4. Wasted opportunities
Another problem for Milan throughout the game was their efficiency from set-pieces and it's certainly not a new problem.
The Rossoneri had more than enough free-kick and corner chances (8) to at least threaten Consigli and the Sassuolo defence in a different way, but failed to do so as the crosses barely beat the first man which is just deplorable for professionals of that calibre.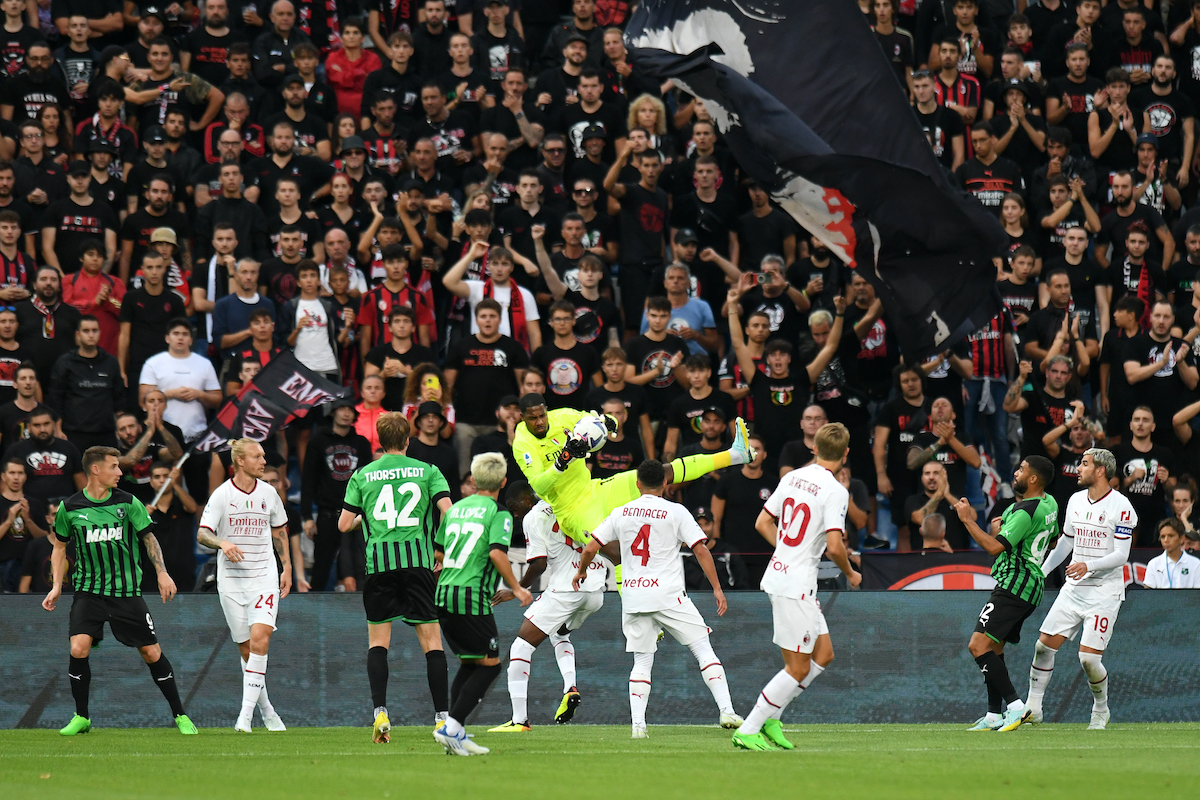 This issue will have to be addressed as Milan have more than enough talent and physicality to take advantage of such situations.
5. A lone positive
Whilst the attack was nowhere near the needed level it's safe to say that Milan's defence were at a high level as they allowed next to nothing to their opponents except a penalty kick that they conceded.
Fortunately, Mike Maignan had zero intentions of giving away his clean sheet and managed to save Berardi's shot to keep his side level early on.
It's also really good that Kjaer seemed fit and barely put a foot wrong throughout the time he was on the pitch and Florenzi despite his lack of attacking contribution did well to keep his goal empty.
There was also some excellent athleticism on show from Theo Hernandez and Tomori to making covering runs when Sassuolo did threaten. That awareness will be needed in the derby against a faster and better attack.