AC Milan had a lacklustre December, exiting Europe after a defeat to Liverpool and falling in the Serie A rankings after a defeat to Napoli and a draw with Udinese which led to Inter taking a four-point lead atop the table.
The numerous injuries and fatigue seemed to affect players as they were far from their usual best as they had a dip in terms of form and fortunately for them the Christmas break came fast enough to allow to squad a breather, also helping some of the absentees recover with Pioli hoping he will have the likes of Calabria, Leao and Rebic back in the new year.
Now, in a month without where every point seemed earned after a tonne of hard work, let's see who were the best performers based on our average player ratings…
3. Fikayo Tomori – Average rating: 6.42
Tomori was a constant in a leaky defence that allowed way too many goals in December, with the Englishman the only one that actually was on the needed level but was let down on multiple occasions by his teammates.
The former Chelsea player continues to impress though and it will be exciting to watch him after the break, especially when all the key players are back and the defence should be a solid unit once again.
2. Franck Kessie – Average rating: 6.50
The Ivorian finally had a couple of good games in the current season after four months of agony. He still wasn't at the standard he set last season, but was more consistent overall and managed to bring some security to the midfield.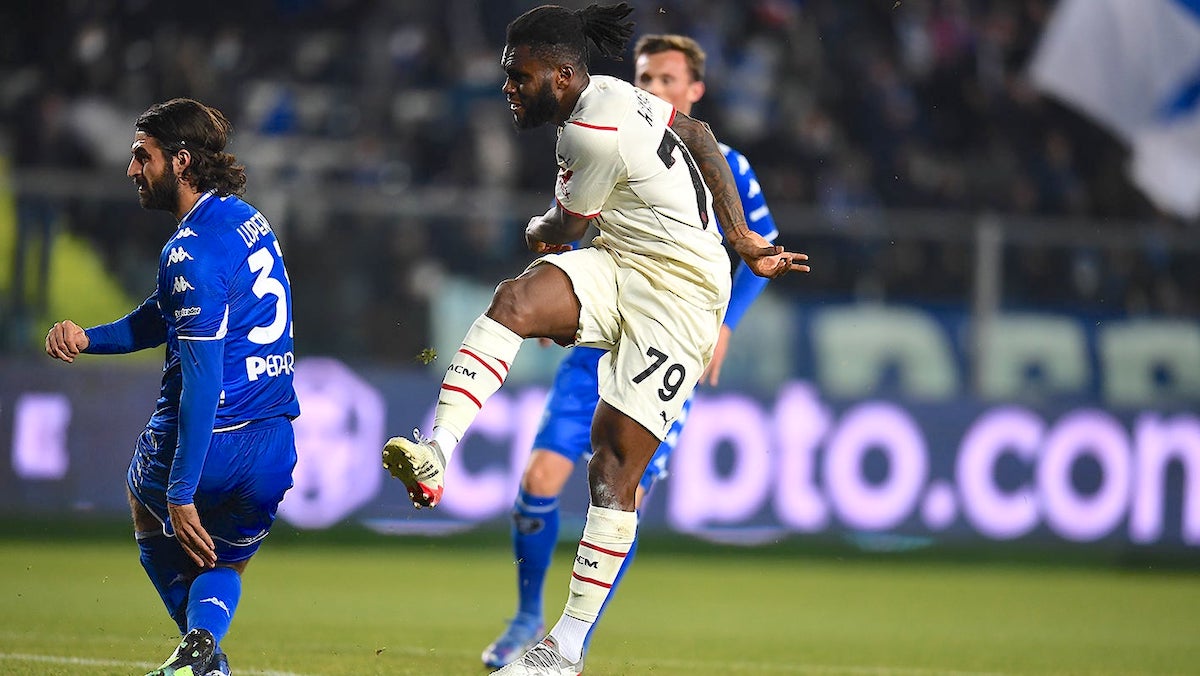 Kessie was also deployed successfully as an attacking midfielder against Empoli in the last fixture of the year and managed to score two goals, closing the year in fashion.
1. Alexis Saelemaekers – Average rating: 6.50
The Belgian had a rough November as he has been a constant in the squad and one of the few players that has not been absent this season so it was normal for him to build up fatigue at some point.
With Messias back, Pioli managed to give some rest to Alexis, who in return had a strong December and seemed more lively, especially when played on the left where his attacking work rate was much improved.
Somewhat unfortunately for him, with Rebic and Leao returning he will most likely return to the right-hand side where his defensive work rate is tremendous, but he can't fully enjoy the attacking phase of the game, which is a shame really after what we've seen he can do going forward.
---
READ MORE: Settlement Agreement and revenue projections – Why Elliott might be waiting to invest in the squad